Dismiss Notice
Get 12 monthly issues of BeerAdvocate magazine and save $5 when you select "auto-renew."

Subscribe now →
Dismiss Notice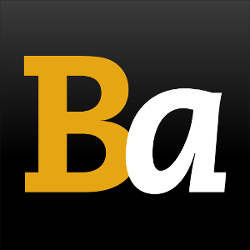 Join our email list →

And we'll send you the latest updates and offers from BeerAdvocate, because knowing is half the battle.
Lakefire Rye Pale Ale
- Grapevine Craft Brewery
| | |
| --- | --- |
| Educational use only; do not reuse. | |
Reviews: 14 | Hads: 125
4.12
/5
rDev
+31.6%
look: 4 | smell: 3.75 | taste: 4.25 | feel: 4.25 | overall: 4.25
I tried this along with Stone IPA and Widmer Upheaval IPA, and it had a better body and hop character than the Stone surprisingly. More floral than citrusy, and a nice smooth finish.
★
182 characters

4.01
/5
rDev
+28.1%
look: 3.5 | smell: 4.25 | taste: 4 | feel: 3.75 | overall: 4
A longtime CANQuest (tm) Want, courtesy of The Mighty JenRay, who knows where and how to shop for beer!
From the CAN: "Serve Cold with Good Friends!"; "Go Texan."; "Made in Texas".
The Crack! was nice and loud and I celebrated with an inverted Glug. This produced a finger of foamy, tawny head with limited retention. Color was a slightly hazy Amber to Deep Amber/Light Copper (SRM = > 9, < 13) with some floaties in evidence. Nose was redolent with a black pepper scent, courtesy of the rye! My mouth began to water as a result. Mouthfeel was medium and the black pepper of the rye worked nicely with the honey flavor from the base malt. The (relatively) low ABV rendered it easy-drinking and I ran through half of it without even thinking. The finish was semi-dry, but the black pepper flavor lingered well after the swallow. I wonder what percentage of this was rye malt. I just had a discussion with Tim Stumpf at Iron Hill (PHXville) about this very thing.
★
963 characters
3.78
/5
rDev
+20.8%
look: 3.75 | smell: 3.75 | taste: 3.75 | feel: 4 | overall: 3.75
I had this one on tap during my last trip to Ft. Worth. I always like to give the locals a spin.
Served in a shaker, the beer is a chill hazed dark copper with a sticky off-white head.
Aroma of pine, a bit of grains and some rye.
I liked the interplay between the hops, the rye and the caramel malts. The rye adds a nice bit of spice to the pine and slightly sweet malts.
The mouth is decent and a bit coating.
I had a couple and would definitely have more again.
★
470 characters
3.5
/5
rDev
+11.8%
look: 3.5 | smell: 3.5 | taste: 3.5 | feel: 3.5 | overall: 3.5
On tap at the DFW airport, I liked this better than it looks like others have. A clear but darker color to it, copper, with a short and fading white head, but awesome lacing. I like the flavor, but I just don't get the rye. It's maltier, sweeter, but no rye spice at all, and almost an incomplete fermentation sort of vibe to it. Hips are flavorful and fresh, but lower dosed than I like in the style, and with very little bitterness. As a result the beer lacks crispness, but drink ability is not compromised due to nice carbonation, a fluffy round medium body, and being ice cold from the tap. My first beer from these guys, and I'm pretty neutral on it. Seems overly safe for a rye based brew, but I could drink a fair few of these, especially in the absence of any other craft brew here. I would like to try the higher dry hop version, that might really improve this, but to be great, it needs more rye malt and it needs to be drier. Still, I always relish the chance to try new beers when I travel, and I was more than pleased with this in that context.
★
1,058 characters

3.39
/5
rDev
+8.3%
look: 4.25 | smell: 3.25 | taste: 3.5 | feel: 3 | overall: 3.25
A: pours with an amber color and really transparent. Some lacing and no carbonation to the eye.
S: definitive rye smell with minimal floral on back. Not that hoppy and more of a tame pale ale.
T: rye yeast and slight sweetness. Looking for more freshness and brightness but lacking.
M: medium heavy with no carbonation
O: not my favorite PA but as at as flagship beers go this wasn't too bad. Worth a beer or raster but personally wouldn't have 6
★
446 characters
3.38
/5
rDev
+8%
look: 3.5 | smell: 3 | taste: 3.5 | feel: 3.5 | overall: 3.5
Approaching amber color, no head retention, but some lacing. Not much I can even smell here. Some bitterness but otherwise a general lack of flavor. Some rye is detectable. Feels like a session beer with lower carbonation.
★
222 characters

3.32
/5
rDev
+6.1%
look: 4 | smell: 3.25 | taste: 3.25 | feel: 3.5 | overall: 3.25
Pours a light Amber color. Has a rye malty aroma. Flavor follows the aroma. Rye, biscuit like malts and a smooth mouthfeel. Glover tails off pretty quick. Overall not bad.
★
171 characters
3.25
/5
rDev
+3.8%
A-amber color with a decent white head and some lacing
S-rye, pine, grains
T-rye, grainy malt, light pine, light caramel
F-medium body with moderate carbonation, crisp
O-easy drinking, but flavor is lacking
★
211 characters
3.21
/5
rDev
+2.6%
look: 3.5 | smell: 3 | taste: 3.5 | feel: 2.75 | overall: 3
I guess I liked this a bit better than most here. Nice color color, thin heady that quickly disappears. I can only faintly catch the rye, but the overall taste is nice, if not memorable. Like a lightly hopped iOS with concurrently light citrus. Mouthfeel definitely a bit thin. Refreshing, though. I've had worse.
★
320 characters

3.11
/5
rDev
-0.6%
look: 3 | smell: 3.25 | taste: 3 | feel: 3.5 | overall: 3
Bready, Vegetal, Grainy, Dull
From the can: Light, bright, copper. Creamy head with legs. Light rye, bready, and floral in the nose with a strong vegetal note. Smooth, firm, and slick with a prickly carbonation. Mildly sweet upfront. Grainy with a soft, bready, rye edge. Dry, chalky finish. A bit dull overall. Expected more rye and hop presence.
ABV: 5.2% | AVAILABILITY: Year-round
Review from BeerAdvocate magazine issue #97 (FEB 2015)
★
442 characters

2.91
/5
rDev
-7%
look: 3 | smell: 2.5 | taste: 3 | feel: 3.25 | overall: 3
Appearance: Light copper color, off white head.
Aroma: Light hop aromas, slight spice from rye, slight notes of vomit/bread.
Taste: Stong rye, mild pine from hops.
Mouthfeel: Good carbonation, medium body.
Overall: Drinkable, Would drink on a special, probably wouldn't buy again. Much better this time then when it first came out.
Side info: Poured from can, bought in Irving, Tx, Served around 45°f.
★
408 characters
2.46
/5
rDev
-21.4%
look: 3.5 | smell: 2.5 | taste: 2.5 | feel: 2.5 | overall: 2
The look and smell were ok, but where this beers gets you is the taste. Its pretty poor. Sure, it feels like you're drinking beer, but its not worth the effort.
I hear its better at the brewery, straight from the keg, but I will likely never disprove that theory.
Grapevine CB makes some really good beers, but the Lakefire Rye is mainly all I see at the stores in North Texas.
★
385 characters
2.03
/5
rDev
-35.1%
look: 2.5 | smell: 2 | taste: 2 | feel: 2 | overall: 2
I'd planned on reviewing this one, but it's not worth it.
Looks, smells, and tastes like a muddier version of Shiner Ryes and Shine. Some sort of light rye amber, perhaps. Nothing too offensive stands out, but it's the worst microbrew rye beer I think I've ever had. At ~$9/six pack, this is defintely one to avoid. Now I just need to figure out how to get rid of the other 5.
★
377 characters

1.45
/5
rDev
-53.7%
look: 2 | smell: 2 | taste: 1 | feel: 2.5 | overall: 1
Bought this hoping for something similar to the Summit rye. The majority of the six pack I purchased has been sitting in my fridge taking up space since I bought it. I will never buy it again, even if it's the only "craft" on tap at a hole-in-the-wall. I can honestly say that I find run-of-the-mill Bud light or Coors more drinkable, and that's saying something.
★
364 characters
Lakefire Rye Pale Ale from Grapevine Craft Brewery
77
out of
100
based on
14
ratings.