Dismiss Notice
Dismiss Notice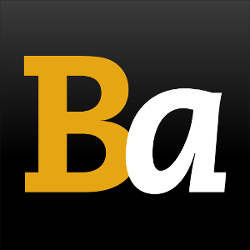 Join Our Email List →
And we'll send you the latest updates and offers from BeerAdvocate, because knowing is half the battle.
Dismiss Notice
Three Sisters
- Atlas Brewery Ltd
| | |
| --- | --- |
| Educational use only; do not reuse. | |
Reviews: 15 | Hads: 19

3.33
/5
rDev
-10.5%
look: 3.5 | smell: 3.5 | taste: 3.25 | feel: 3.25 | overall: 3.25
From 500ml bottle with freshness date March 2014. It has a brick red colour with fairly generous head and the nose is a pleasant dried fruit affair with figs to the fore. There is also a tinge of smokiness, a hint of roasted malt.
Taste starts with plenty of toffee, then amid surprising carbonation some bitterness (almost like a porter), before a rather metallic finish. I quite like this, which is just as well since I got four bottles cheap from Sainsburys...it's definitely a no more than one a night beer for me though.
★
526 characters

4.36
/5
rDev
+17.2%
look: 5 | smell: 4 | taste: 4.5 | feel: 4 | overall: 4.5
500ml bottle.Pint glass.Enjoyed on jul´11.Dark amber color.Clear appearance.Off-white,small bubbled, froth.Crown is close & dense. Good retention.Nice rings.Malty caramel aroma,fruity hues. Pears & smooth hoppy bitterness.Medium body,low carbonation.Slightly biscuit & fruity, tea-like note flavor on the aftertaste.Very pleasant drinkability.Refreshing & flavorful. Gimmy one more!!
★
384 characters
3.07
/5
rDev
-17.5%
look: 3 | smell: 3.5 | taste: 3 | feel: 2.5 | overall: 3
Ruby black colour with an off-white, thin head that stays the same throughout.
A heavy bitter aroma from this one along with plenty of burnt toast & some dark, sweet malts blended in as well. Some dark fruit along with some spice too.
Lots of heavy malts on the taste buds and a fair bit of coffee as well. The spice and burnt toast from the nose are both here, as is the sweet malts & dark fruits with a little bit of coco at the end too.
Smooth bodied & medium in body with a lot of bitter on the palate. It has okay balance & fair drinkability.
A fairly average cask ale in my book that is no different from scores of others I have tried in the past. It taste & smells okay but doesn't do anything out of the ordinary to really impress me I'm afraid.
1001 Beers Blog:
http://abarwithnoname.wordpress.com
★
811 characters
3.7
/5
rDev
-0.5%
look: 4 | smell: 4 | taste: 3.5 | feel: 4 | overall: 3.5
A- A Golden Brown with a large inch thick head. Poured at a moderate pace and did not need to stop because of head(Weizen Glass)
S- Raisin and Prunes hit me first, some hops, and then a little hint of smoke malt. So kind of all over the place but very balanced
T- The Maltiness is the main hitter in this beer with a sour hoppy after taste. It all hits you very hard
M- Very creamy with a mild carbonation
D- Nothing I will search for again but if I came by it in a store I would be sure to buy one or two more.
★
518 characters
2.84
/5
rDev
-23.7%
look: 2 | smell: 3 | taste: 3 | feel: 3 | overall: 2.5
Appearance: Brown coloured and very cloudy. Creamy head, which disappears after five minutes leaving a thin, lumpy layer. Not very impressive
Smell: Very strong aroma with barley wine characteristics. Smells like it should be very strong, not at all like a 4.2% bitter. If this were labelled a barley wine I would be anticipating a good pint, but as a 'bitter' I'm not sure what to expect
Taste: Unexpected and pronounced bitterness with a backdrop of sweetness. Balance is a bit too much towards bitter based on what I expected from the aroma, but it does say 'bitter' on the bottle.
Mouthfeel: Aftertaste is mainly bitter, but with some maltiness peeking through. Biterness is probably a bit too prominent for me.
Drinkability: Strange one, leads you on with the sweet, thick aroma and then hits you with hoppy biterness. I'd rather it smelled like a bitter, then each sip wouldn't come as so much of a shock.
★
915 characters
4.01
/5
rDev
+7.8%
look: 4.5 | smell: 3.5 | taste: 4 | feel: 4 | overall: 4.5
Brown 500ml bottle obtained while visiting St Andrews. Poured into an 'Old Speckled Hen' vase shaped pint glass.
Dark reddy copper body, clear and clean, a creamy foam of a tan colour sat on top. The produced plenty of lacing as the beer sank down the glass.
Malts and toffee esters hit my nose, although it didn't smell sweet.
More malt than anything else in the taste, the toasted/roasted flavour is there throughout the sip. The hops bring in a bitterness towards the end of the mouthfeel making this a very drinkable beer indeed. The 4.2%ABV sits well within the brew, this is a good well balanced bevvy.
★
611 characters
3.98
/5
rDev
+7%
look: 4 | smell: 3.5 | taste: 4 | feel: 4 | overall: 4.5
Once again my good friend and fellow BA 46and2 comes through with another treat thats not normally available in the US.
Consumed 11/4/2009- from notes.
Brown 500ml bottle poured into a pint glass.
A- A very dark, clear copper topped off with a frothy two finger light tan head that faded to a nice thin skim for the remainder of the glass. Pretty good lacing.
S- Roasted caramel malts, maybe a hint of the spices they talk about on the label but I'm not sure.
T- Just like the smell but a little stonger flavor.
M- Medium bodied, a little sticky but very smooth. Pretty mild carbination.
D- Very easily a session for for me, I wish it was more attainable here. I almost drank both bottles last night but forcing my self to save it for later.
★
748 characters

3.85
/5
rDev
+3.5%
look: 4 | smell: 4 | taste: 4 | feel: 3.5 | overall: 3.5
This beer pours a copper,ruby hue with nice carbonation which leaves a creamy looking one finger head with nice lacing down the sides of the glass,it has a real roasty maltish aroma with some caramelized berries in the background,the aroma is definately backed up by the taste of this beer it has a nice medium roasty mouthfeel with hints of caramel,candy and berries on the palette and it finishes very crisp and moreish,a nice beer that i will buy again.
★
456 characters
3.85
/5
rDev
+3.5%
look: 3.5 | smell: 3.5 | taste: 4 | feel: 4 | overall: 4
A - Coppery coloured body, head typical of non BC beer, lost its lustre very quickly.
S - Smell quite weak with fruity and spicy elements but struggling to pick too much here.
T - With the first taste I slightly taken aback by the hoppy bitter aftertaste. On closer inspection slight citrus fruits but roasted maltiness was the dominant flavour.
M - Carbonation actually pretty good and reasonably smooth.
D - Strength makes it attractive for a few and would certainly be happy with this.
Decent example of a Scottish Ale though probably not a patch on a cask version if they did one.
★
589 characters

3.83
/5
rDev
+3%
look: 4 | smell: 3.5 | taste: 4 | feel: 3.5 | overall: 4
Tasted this 500ml bottle on 10th July 2007 (best by Aug 2008).
Poured into Chimay glass; a dark ruby brew with haze topped by a weakish off-white head.
Smelled subdued spice/ roast malts/ bready malts.
Tasted roast malts ans sour berries with touch of spice.
Overall a very decent brew. They use Styrian hops in the brew.
★
325 characters

3.33
/5
rDev
-10.5%
look: 4 | smell: 3.5 | taste: 3 | feel: 3.5 | overall: 3.5
500ml bottle bought from The Vintage, Antrim..
Poured a dark coppery amber colour.. creamy head poured thick and foamy with tight bubbles then faded to nice thin layer... Sparse carbonation.. some light sticky lacing..
Aroma - Spicy fruits (apples, figs, oranges), smokey / tobacco notes, toasted malts, bready hints, woody / earthy, soapy, herbal / medicinal notes, some peaty notes, sea saltiness, brown sugar / treacle...
Taste – Quite tart washed out fruits (bitter oranges, figs, apples), definite woody / smokey notes, very light burnt sugar sweetness, spicy hops, grassy, herbal notes...
Feel - Pretty sharp and dry...medium bodied... quite drinkable - at 4.2% would make a decent session beer...
Overall - Pretty good brew... worth a try...
★
764 characters

3.6
/5
rDev
-3.2%
look: 4 | smell: 4 | taste: 4 | feel: 3 | overall: 2.5
This was one of the beers sampled from the Morrisons store on a recent visit to Inverness. I had never tried this before and I was keen to sample this after my mate recommended it. The label described it as a light refreshing ale with a great deal of fruitiness. If ever there was a case for a beer being sued for misleading the customer it is this one.
The beer pours a lovely dark colour with a light brown head. The nose is of roasted malts, chocolate and burnt caramel, not a hint of fruitiness.
The maltiness again dominated the taste and the burnt caramel and chocolate continued to make there appearance whilst substituting for the starring fruit.
The beer has plenty of body, even for the most demanding of beer drinkers, however the roasted aftertaste is a bit too much.
There is a very burnt/smokey taste to this beer, which was pleasant at first, but approaching the end of the glass I realise the burnt malt and caramel is too strong a taste to even attempt another. Worth a try, have half pint unless you love the roasted malt and burnt caramel taste.
★
1,078 characters

4
/5
rDev
+7.5%
look: 4 | smell: 4 | taste: 4 | feel: 4 | overall: 4
500ml bottle from The Whisky Shop, Dufftown, Scotland. Brown with deep red accents.Nice sized thick creamy tan colured head. Rich malty aroma with aspects of pipe tobbacco also coffee tones..pretty good. In taste this has a deep,bitter,dark malt domination, with hints of rich chocolate, dark coffee and also a small hint of smoke. Good mouthfeel, pretty full and pleasing. Very nice, full flavoured drinkable ale at only 4.2%.
★
427 characters

4
/5
rDev
+7.5%
look: 4 | smell: 4 | taste: 4 | feel: 4 | overall: 4
Filtered and coming in a 500ml brown botte. BBE Aug 2007, served cool in a straight imperial-pint glass.
A: dark reddish brown hue, very clear; the off-white head comes slowly effervescent and builds up to a 2cm thick cap; carbonation is interesting, with med-large bubbles attached to the bottom of the glass and ejecting some every now and then~~
S: a fruity scent of dried berries and longan-fruits, added with a focused sour edge, expands in the air, balanced by an equal amount of aromatic and roasty note of malts full of cocoa, caramelised sugar, roast nuts and some raw-ish tinge of calcium pills; a little hop resins hide at the back as well. Overall, very pleasant and delicious~~
T: a smooth-textured but semi-rich dark malty flavour pours onto the palate: chewy and nutty malts ride with a pleasant fruity overtone of berry-fruity, slightly tangy citric, and apple-ish hints (supposed from the hops); turning intensively nutty with a mild licorice-like bitter-sweet edge of roasted malts as well as fully-fermented black tea-leaves… a soothing and understated bitter aftertaste lingers.
M&D: the refreshing, light palate and the medium body complement each other, plus a nice and evolving flavour profile and a low gravity, this makes a tasty and extremely enjoyable session-type Scottish Ale to me~~ Worth a try!
★
1,332 characters
4.09
/5
rDev
+9.9%
look: 3.5 | smell: 4.5 | taste: 4 | feel: 4 | overall: 4
Sampled at the CAMRA Paisley Beer Festival, April 16.
Pours a dark ruby with a bubbly white head which leaves some lacing down the glass. Some sweet malt in the nose with some citrusy hop bitterness. Interesting. I wasn't expecting that. I quite like it. Some sweet malt with very faint chocolate hints but a largely fruity, citrus hop characeter dominates overall. Quite a nice offering from Atlas. Smooth and very drinkable. A good Scottish ale for those who are feeling a little hop-deprived.
★
498 characters
Three Sisters from Atlas Brewery Ltd
84
out of
100
based on
15
ratings.