Dismiss Notice
Get 12 monthly issues of BeerAdvocate magazine and save $5 when you select "auto-renew."

Subscribe now →
Dismiss Notice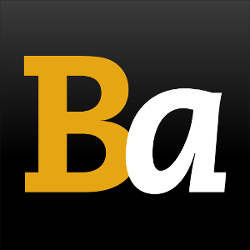 Join our email list →

And we'll send you the latest updates and offers from BeerAdvocate, because knowing is half the battle.
Twisted Trail Extra Pale Ale
- Bowen Island Brewing Co. Ltd.
| | |
| --- | --- |
| Educational use only; do not reuse. | |
Reviews: 8 | Hads: 14
Reviews by BigBry:

More User Reviews:

3.27
/5
rDev
-1.5%
look: 3.5 | smell: 3.25 | taste: 3.25 | feel: 3.25 | overall: 3.25
Ah, Bowen Island. This is definitely my "go to" brewery for reasonably priced beers that have flavour. The Twisted Trail is a facelift in can only, I believe. Their Pale Ale has long been a decent "buck and half" a beer selection. It pours with a nice colour, a bit of head that hangs around the edges of the glass, leaving some pithy lacing behind. The flavour is quite nice, really, caramel malt, burnt sugar and a bit of a metallic undertone. The finish is a bit underwhelming, but it is far from unpleasant.
★
512 characters
2.93
/5
rDev
-11.7%
look: 3.25 | smell: 2.75 | taste: 3 | feel: 2.75 | overall: 3

3
/5
rDev
-9.6%
look: 3.75 | smell: 3 | taste: 3 | feel: 3 | overall: 2.75
355ml can - not entirely sure that this is all that different from the previous extra pale ale, but this single was calling out to me all the same.
This beer pours a clear, medium copper amber colour, with three fat fingers of puffy, broadly foamy, and bubbly ecru head, which leaves some layered filmy cloud lace around the glass as it evenly subsides.
It smells of gritty, grainy pale malt, a touch of bready caramel, muddled and reduced orange rind, a faint musty yeastiness, and plain floral, weedy, and mildly grassy hops. The taste is pretty well consistent with the aroma - grainy, semi-sweet pale malt, a bit of caramel, ethereal citrus pith notes, and an earthy, weedy, dead grassy, and weirdly musty hoppiness.
The carbonation is fairly heady with its free-range frothiness, the body on the light side of middleweight, and somewhat tacky and clammy in its game attempt at smoothness. It finishes off-dry, the collective pale graininess and faintly lingering caramel holding fast against a growing musty, weedy character, especially as it warms.
I know that this one, like its siblings, falls into the low-rent, near buck-a-beer retail category, so it's too bad that I'm getting such a blase feeling towards it. In looking up its ancestor here, it seems that maybe they did tinker with the recipe, and not for the better.
★
1,337 characters
3.02
/5
rDev
-9%
look: 3 | smell: 3.5 | taste: 2.75 | feel: 3 | overall: 3
Beer pours from a 12oz can (from a laughably named "Craft Sampler" mix 12-pack) a shockingly dark colour for an "extra" pale ale--an almost ruby/copper colour, with lots of visible carbonation and a couple fingers of half-hearted foam that recede quickly to nothing, leaving no islands or lacing. Hmm.
Small is caramel, toasted malt, lots of baked bread. Metallic, copper notes. Doughy, slightly yeasty. Maybe a hint of citrus, or grassy hops?
Taste is . . . nothing. This is a shockingly tasteless beer. A hint of toasted malt, some biscuit, some caramel. Slightly sweet and then slightly dry and then . . . nothing. Reminds me of Newcastle mixed with water? Maybe that's where the "extra" in extra pale comes in? Not offensive, just super bland. In fact, I could drink this at a shockingly fast clip, which would be dangerous. Body is light, bordering on watery, and the carbonation is moderate-high.
Not an offensive beer, but not one to inspire a lot of passion. It's drinkable, and not unpleasant, but not worth seeking out. The selling point here is its pricetag, and the fact that its absence of flavour is preferable to the presence of flavour in a lot of other similarly priced brews.
★
1,196 characters

2.6
/5
rDev
-21.7%
look: 3.5 | smell: 2.25 | taste: 2.5 | feel: 3.5 | overall: 2.5
S-Can into a Shaker Pint
A-Copper brown colour with a light head that rapidly dissipates with little lacing.
S- Very little here. Can't smell any distinctive notes from the malts or any citrusy flavors that you'd associate with the style.
T-Disappointing much like the Nose. This beer inhabits an uncomfortable realm between an amber and a pale ale without enough hoppy flavours to really be considered a real Pale ale, and not enough delicious matiness to make it an amber or a brown. Overall it's a bit watery and kind of bland. At least it doesn't have any unpleasant aftertastes that I'd find with a macro adjunct.
M- Low-medium carbonation keeps this beer pretty drinkable
O-The brewer needs to either up the hops significantly and keep it as a "pale ale" or increase the malts and rebrand as an amber. I'm not a genre purist by any means, but as is this beer is remarkably forgettable.
★
896 characters

3.78
/5
rDev
+13.9%
look: 3.75 | smell: 3.75 | taste: 3.75 | feel: 4 | overall: 3.75
New name and great looking can for the extra pale ale. At about $8 a six this a very decent beer that actually is better than GI or OK Springs PA at about 4 bucks less a six. The beer is not very hoppy but makes up for it with a great mouthfeel and a good use of malt to create a beer that tastes more like an amber than a pale ale. I could drink a few of these and really appreciate something worth buying at the lower price point in BC liquour stores.
★
453 characters

3.64
/5
rDev
+9.6%
look: 3.75 | smell: 4 | taste: 3.5 | feel: 3.5 | overall: 3.5
There's nothing visually "extra pale" about Twisted Trail Extra Pale Ale - its coppered complexion, while immaculately clear, is certainly no lighter than others in the style. If anything, it's a bit deeper and is arguably even verging on IPA territory. As for head, it can't really be said there is one.
All good pale ales have a standout aroma, albeit most don't stand out like this: rather than tropical fruits or tree resins, this bouquet is rich with a biscuity maltiness reminiscent of sugar cookies, tea wafers, and even cookie-dough. I'd expect this kind of profile from England but not from the Left Coast.
Mystery solved - "extra pale" refers to the hoppiness; Bowen Island spared some costs with this recipe. Pacific coast pale ales are typically liquefied fruit stands that bursts with grapefruit, mango, lemon, and cantaloupe. British Columbia brewers also often add an ounce of weedy herbals or drop of pine resin.
But this is more of an English confectionery shop than anything else; it has flavours of sugar cookies and toffee squares, its minimal bitterness on par with that of a milky breakfast tea. Broad drinkability - not modern hoppiness - is the name of the game here. And indeed, this suits mainstream palates.
Twisted Trail Extra Pale Ale is not the exciting, extreme DMX bike ride through citrus groves and tall evergreens. Instead, it's more like taking nana to the bakery. It's a pleasant, tasteful pale ale that is likely to disappoint just about every craft beer drinker on the West Coast (unless they happen to have mild tastes and/or carry a British passport). But those tiring of hops will definitely want to explore this trail...
★
1,676 characters
3.33
/5
rDev
+0.3%
look: 3.5 | smell: 3 | taste: 3.25 | feel: 4 | overall: 3.5
3.46
/5
rDev
+4.2%
look: 3.75 | smell: 3.25 | taste: 3.5 | feel: 3.5 | overall: 3.5
Pours copper /amber with thick white head that slowly dissippates. Smell is malt, grassy, missing any citrusy hop smell you might expect for the style. Taste is more like a weaker, less malty amber ale and not hop forward like one would expect of a western APA. That said, I personally find it very drinkable and thirst quenching, and at $8 a six pack it's a good value.
★
380 characters


3.63
/5
rDev
+9.3%
Can poured into a standard shaker pint glass. A light coppery bronze hue with around two fingers of off-white foam. Aroma is rather faint, I am getting some light caramel, grassy hops, dried orange peel and flower petal. Really struggling to get the aroma elements though. Palate represents an odd transition, starts as unassuming as the nose, with some light peach, tobacco, and green kitchen herb notes eventually giving way to a more robust malt backbone, a little like a molasses candy with the volume knob turned down. Body on the thin side, carbonation quite high. Not sure why this is dubbed "extra pale" although this moniker does conjure up images of safety and pedestrian drinkability in the beer world. Indeed, this is rather dull and what flavors are there pose an identity crisis, a clash of neutered tea-like herb/spice hops and oddly robust malts. Chalk this one up to experience.
★
895 characters
Twisted Trail Extra Pale Ale from Bowen Island Brewing Co. Ltd.
-
out of
100
based on
8
ratings.