Dismiss Notice
Get 12 monthly issues of BeerAdvocate magazine and save $5 when you select "auto-renew."

Subscribe now →
Dismiss Notice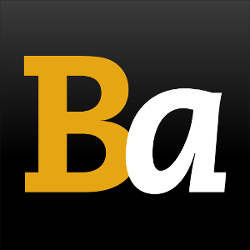 Join our email list →

And we'll send you the latest updates and offers from BeerAdvocate, because knowing is half the battle.
D-Town Brown
- Victory Brewing Company - Downingtown
Reviews: 12 | Hads: 31
3.65
/5
rDev
-4.2%
look: 4 | smell: 4 | taste: 3.5 | feel: 3.5 | overall: 3.5
Victory : D-town Brown
LOOK: Light brown and perfectly clear, soapy slight off white head forms and leaves plenty of lace.
SMELL: Toasted malted barley, grassy hops, and caramel.
TASTE: Caramel, fairly hoppy, with an even finish. Munich style malts and American hops, this tastes like a bastardized Oktoberfest. Light toffee and finely milled malt flavor, and very clean at that.
FEEL: Medium bodied with a high level of carbonation.
OVERALL: Solid brown ale with a German influence. Drinkable with a nice hop presence.
★
524 characters

3.58
/5
rDev
-6%
look: 4 | smell: 3.5 | taste: 3.5 | feel: 4 | overall: 3.5
Served on-tap in a Shaker pint at Beer Run (Charlottesville, VA).
A: Dusky medium brown, opaque, with 1/2 finger of light beige head with decent retention and a few dots of lace.
S: Crackery and bready with a light caramel undercurrent and soft herbal and floral hopping
T: The flavor is very subtle with light caramel up front melting away to soft dark maltiness with raisin and a little bit of leather character. The hops are herbal and earthy as you'd expect. Everything is nicely balanced. I wish this beer had a little more power in the flavor category and little more to distinguish it. It is a nice beer, but I can't say a lot more about it than that because it is so subdued.
M: They did a great job with the mouthfeel, carbonation is low and the body is light-medium. There is a velvet smoothness that makes this a really good session beer choice.
O: Another solid beer from Victory but not one of their more distinctive offerings.
★
945 characters
3.85
/5
rDev
+1%
look: 3.5 | smell: 3.5 | taste: 4 | feel: 4 | overall: 4
Back on tap at Victory - Oct 2012 - after a long hiatus. Deep brown in color with a decent head that disappates to minimal over time. Good lacing on the glass and nice mouthfeel from the tap. Smells malty with a hint of a fall leaves. Quality flavor with a hint of sweetness - maybe some brown sugar.
★
300 characters
4
/5
rDev
+5%
look: 4 | smell: 4 | taste: 4 | feel: 4 | overall: 4
served via the hand pump at victory. Appearance is a moderate brown color with slight head. Smell is of roasted nuts, but nothing exceptional. Had a pleasant taste and was very easy going down. Left a good taste in the mouth. A very drinkable brown ale
★
252 characters

3.4
/5
rDev
-10.8%
look: 3.25 | smell: 3.25 | taste: 3.5 | feel: 3.25 | overall: 3.5
Light brown beer with nice clarity. Short cropped bone head has sunken and struggles to leave trail along the glass.
English milding malts and perfumey hops. Toastiness is not pronounced, but there. Hushed aroma.
Tangy and malty, but attenuated. Hops are a light floral note that keeps things interesting. Some light pomme and nuttiness. Not an elegant beer, but passably decent.
Carbonation is a little low, body a little drab. Still drinks good.
An okay beer. Not a solid session ale, just decent. I could drink this at a social gathering, one after another.
★
564 characters
4.1
/5
rDev
+7.6%
look: 4 | smell: 4 | taste: 4 | feel: 4 | overall: 4.5
Growler from Philly Burbs Crawl III
Light brown-to-dark red body, crystal clear, topped by a lively head of bone china colored froth. Some nice lacing.
Mild nose, some bread, some earthiness.
Good caramelly start, but not syrupy, a clean taste. Toasty also. Comes in and establishes a postion center of the tongue. The earthy, herbal hops stake their claim around the perimeter, each in balance with the other. Nice mild hop tingle in the finish and aftertaste.
Medium mouthfeel, and good drinkability. Very sessionable.
An enjoyable brown ale, nice out of the jug, and a knock out on cask.
★
606 characters
3.98
/5
rDev
+4.5%
look: 4 | smell: 3.5 | taste: 4 | feel: 4 | overall: 4.5
On tap at DBA in NYC.
A very, very dry brown ale. Scant chocolate and caramel sweetness to be found but mostly there is a dry hops presence in mouthfeel not so much in flavor.
A slight nutty presence to be found. Makes me think of what an unsweetened cola might be like.
Easy drinking beverage.
I wouldn't mind seeing this in bottle form.
★
342 characters

3.67
/5
rDev
-3.7%
look: 3.5 | smell: 4 | taste: 3.5 | feel: 4 | overall: 3.5
Small off-white colored head fades to a thin film leaving a few string of lace behind. Glassy, caramel hued chestnut colored beer. Biscuity cocoa aroma. Cocoa malt flavor up front is quickly joined by a nice mellow hop tea that makes a strong run towards the end. There is a distracting, faint vinuous flavor that fades in and out, mingling with the hop tea flavor. The finish is an enjoyable mix of hop and dark malt bitterness. Mouthfeel is light and soft, but somehow it's still got a solid body. A decent mild flavored brown ale with plenty of hops, but it just wasn't that great (yeah I expect a lot from Victory). I have a feeling this one has a really short shelf life so I'll give it a try next time I see it.
★
717 characters
3.65
/5
rDev
-4.2%
look: 3.5 | smell: 3.5 | taste: 3.5 | feel: 4 | overall: 4
Schlepped it on the subway with this one on 5/12/2005. 16-oz. pint at the Cambridge Common.
¼-inch tight white of starting coat settles to a fungal covering with some stick, not inordinate. Deep brown hue with almost touches of red, pure clarity and largely mute. Meaty malt wetness on nose with almost a tangy notch at the end. Seemingly fruit bubblegum to taste which is followed by a cutting chop of caramel malt and just a hint of smoke. Fairly smooth, though verging on sticky on the mouth with a medium body.
Good, and far from sweet, though not off the charts.
★
574 characters
4
/5
rDev
+5%
look: 4 | smell: 4 | taste: 4 | feel: 4 | overall: 4
Nice head and the color is...brown, of course. Smell is of some malt. Taste seems to be pretty on-style, like many Victory offerings. Some hop taste is present in the beer. I may be confusing it with some alchohol astringency, but I don't think so. This is a very good session brown ale. A little bit of alchohol bite in the mouthfeel.
★
335 characters
3.84
/5
rDev
+0.8%
look: 4.5 | smell: 3 | taste: 4 | feel: 4.5 | overall: 4
Deep deep dark color, pretty creamy head. Smell is extremely faint, but all I can pick up is coffee. Good smelling coffee, though. Taste is more coffee, some caramel, and a hint of toffee- like a light stout- tasty, but nothing overly complex- just tasty.
Mouthfeel is full and chewy, very nice. Overall drinkable, a good brew. I don't think it was anything particularly exceptional, but it was good for what it was, a tasty, refreshing beer. I'd have it again.
★
464 characters
3.88
/5
rDev
+1.8%
look: 4 | smell: 3.5 | taste: 4 | feel: 4 | overall: 4
A nice session beer. Pours a duh...clean brown color with little head or lace. Somewhat fruity smell with hints of caramel and roasted nuts. Tastes brings out a light roasted flavor with a good caramel background that is well supported with bittering hops. No hop aroma whatsoever. Probably a bit high on the IBU's for an English Brown Ale but the hops are certainly British and not American. Overall a solid offering from Victory and worth the try if at the Brewery.
★
467 characters
D-Town Brown from Victory Brewing Company - Downingtown
85
out of
100
based on
12
ratings.