Dismiss Notice
Dismiss Notice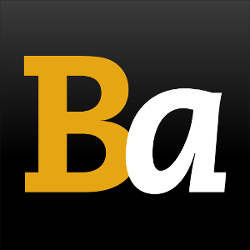 Join Our Email List →
And we'll send you the latest updates and offers from BeerAdvocate, because knowing is half the battle.
Dismiss Notice
Braumeister Harvest Pils
- Victory Brewing Company
Reviews: 81 | Hads: 104

4.38
/5
rDev
+6.8%
look: 4.5 | smell: 4 | taste: 4.5 | feel: 4.5 | overall: 4.5
Clear gold-yellow pour with a moderate-sized white head and streaming carbonation. Looks pretty standard for a pils, but nothing unusual or off about it.
Smell is quite hoppy, with a bitter bite and a slightly floral scent. Pretty grassy and Euro-hop heavy, and nice.
Flavor is surprisingly hoppy, I'd say even more hoppy than Prima Pils. A real grassiness of noble hops sneaks in and counters the very clean, clear toasted grain flavors. A slight nutty flavor is imparted from the sweet malt, which is only a tad sweet, just enough to assert itself.
Mouthfeel is light, crisp, and near-perfect.
Overall: Wow! Quite the pils here, just a remarkably complex, hoppy example of the style that really gets the job done.
★
730 characters

4.48
/5
rDev
+9.3%
look: 4.5 | smell: 4 | taste: 4.5 | feel: 4.5 | overall: 5
Let's just say that I was lucky enough to somehow manage to snaggletooth a growler of this Harvest Pils straight from Vic'ry. Sweet Jeezes!
This couldn't get into my glass fast enough. I was about to strangle my Vic'ry growler in anticipation. GET IN MAH BELLY!!! Golden vitreous jewel like pour topped with a massive ivory spumescent sticky head cap.
Initial aroma is clean grain and coppery scents followed by grassy notes.
First swigs: Grassy crisp pils. The hops are incredibly robust leaving a brazen leafy fresh finish and a coppery tartness that only can be left by fresh hops.
Last swigs: Of course the Harvest Apple didn't fall far from the Prima Pils tree. If you have ever had fresh Prima Pils, Harvest is close behind. But a fresh growler of this nectar is a treat. Absolutely stunning!
Beer is good. Happy fresh growler beering.
★
859 characters

4.65
/5
rDev
+13.4%
look: 4 | smell: 4 | taste: 5 | feel: 4.5 | overall: 5
Lucky I was visiting the brewpub while this was on tap. Pale yellow in color with a 1" fluffy head. Some spotty lacing developed. The aroma was grassy and the hops were easily detectable. The flavor had a strong maltiness for a pils. The bitterness was perfectly matched, as some grassiness and a miniscule amount of citrus was also detectable. This was a perfectly balanced beer.
Mouthfeel was smooth with a light crispness at the start. The finish was dry. This was such a refreshing and full flavored pils. Ultimate drinkability. This stuff should be bottled for all to enjoy.
★
583 characters
4.35
/5
rDev
+6.1%
look: 4 | smell: 4 | taste: 4.5 | feel: 4.5 | overall: 4.5
Lucky enough to get this in a growler from a friend.
Gold with nice head and lacing.
Mt. Hood hops from New York State farmers were used. Wonderful. Very spicy in character. Not so much herbal, but it reminds me of black pepper spice in many ways.
Mouthfeel is smooth, and that seems to be normal for many, if not most, of the growlers I have attempted.
Drinkability is high. Hops dominate, but a nice malt presence comes through.
★
442 characters

4.82
/5
rDev
+17.6%
look: 4 | smell: 4.5 | taste: 5 | feel: 5 | overall: 5
Wowwee, kazowee! Man, I am so glad that Rotsaruch put me onto this one and that Shapudding was kind enough to put one on her tab for me upon arrival last evening.
It arrived with a huge, foamy, bone-white head that maintained good retention throughout. It was a slightly cloudy, honey-yellow color. The nose was sharply hoppy and it had a somewhat creamy mouthfeel, especially for a pils. The beer had an interesting sharpness on the palate, reminiscent of Prima, but magnified several times over. Having had several, including the aforementioned starter on Shapudding, I really came to appreciate this special beer. I also started to feel it, which is why I had a really nice burger after the second. Watch that ABV, folks. I would really like to see beers like this offered more often in the northeast. Bring on those fresh hops!
★
834 characters
4.53
/5
rDev
+10.5%
look: 5 | smell: 4.5 | taste: 4.5 | feel: 4.5 | overall: 4.5
One of the most unique and special varietal, keller pils that Victory has ever created. It is a single hop harvest pils. One 50-bbl batch brewed exclusively with over 480 lbs of wet, freshly harvested Mount Hood hops from upstate NY. Looking like sunlight through the morning mist with a dense offwhite cloud of foam, it is a visual pleasure to behold and begging to be enjoyed. There is a faint pungent aroma. A slight sweet maltness is the first flavor sensation followed by spicy, resiny hoppiness with a clean, dry finish. The mouthfeel is creamy and pleasant. It is truly a refreshing, quaffable brew. But beware of the 6.3% abv, it will seek up on you in hurry.
★
667 characters
Braumeister Harvest Pils from Victory Brewing Company
91
out of
100
based on
81
ratings.