Dismiss Notice
Dismiss Notice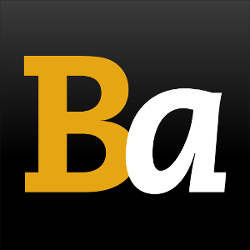 Join Our Email List →
And we'll send you the latest updates and offers from BeerAdvocate, because knowing is half the battle.
Dismiss Notice
Red Thunder
- Victory Brewing Company
| | |
| --- | --- |
| Educational use only; do not reuse. | |
Reviews: 115 | Hads: 573

4.17
/5
rDev
+6.4%
look: 4 | smell: 4.5 | taste: 4 | feel: 4.5 | overall: 4
Pours a clear dark brown color with garnet highlights and a smallish tan head that slowly dissipates to a cap. Aroma's of chocolate and caramel with a hint of earth make up the bulk of the nose. A light vinous, raspberry and strawberry fruitiness is subtle but rounds things out nicely. The flavor is rich with lots of caramel, vanilla, and chocolate with a sweet sugary edge. Light berry tartness as well as faint earthy hops and a vinous quality provide a nice balance against the sweet flavor. Medium to thick body with a light level of carbonation and a sweet light sugary mouthfeel. I quite enjoyed this one. The red wine qualities are subtle but provide a nice background note. I should have bought a couple more of these.
★
728 characters

4.05
/5
rDev
+3.3%
look: 3.5 | smell: 3.5 | taste: 4.5 | feel: 4 | overall: 4
Poured from a 25 oz. bottle into my Saranac snifter.
Appearance: Dark red/black with a ton of off-white head that dissipated rather quickly.
Smell: Mostly wine up front, with a little bit of cocoa and oak to round it off.
Taste: A pleasant surprise. Tons of oak and cocoa at first, balanced off by malty, caramel sweetness. As it warms, the wine notes start to come out more: dark fruit, dry tannins, and more oak.
Mouthfeel: Medium body, pretty average for a porter. A lot of carbonation, maybe a bit more than average for the style.
Overall: A really great brew from Victory. Hope they continue to try new, more challenging brews aside from their standard selections.
★
676 characters

3.92
/5
rDev 0%
look: 3.5 | smell: 4 | taste: 4 | feel: 3.5 | overall: 4
Split a 750 ml poured into a duvel glass.
A: pours a clean dark brown with deep redish ruby hues, not much head, and a little bit of am spotty lacing.
S: chocolate and roast and oak with a faint touch of red wine. Red wine is more subtle then I expected, in a good way.
T: much like on the nose I feel like the red wine barrels add a bit of very nice toasty oak an just a touch of red wine to the base beer, complimenting it very nicley.
M:medium body with lower carbonation, a bitte on the finish with an aftertaste of toasted oak.
O: this is a pretty tasty brew where some careful barrel aging was used to really compliment an already excellent base beer. Deffiantly worth trying especially if your already a fan of Baltic thunder.
★
740 characters

4.22
/5
rDev
+7.7%
look: 4 | smell: 4.5 | taste: 4 | feel: 4 | overall: 4.5
Serving Type - 25.4 oz caged and corked bottle
Appearance - Dark copper tan/brown, red tint, 1/8 inch creamy head and plenty of sticky lacing.
Smell - Roasted malts, molassess, brown sugars, wine, chocolate, cocoa, fig and rasin. Smells like dessert in a bottle.
Taste - Classic roasted chocolate porter flavor, with a backbone of sweet red wine. The chocoalte, cocoa and dark fruits hit you first, then the wine comes in. Works well to balance out the sugars and alcohol. Sweet cherries, orange and grapes really stand out. The finish has some cocoa and roasted malts.
Mouthfeel - Tounge gets lots of malts and chocolate at first, then sweet bold red wine coats it. Palate gets alot of fruits, some sugars and malts. The aftertaste is red wine, cocoa, chocolate and a little dry.
Overall - Hey this turned out good, kinda like a beer version of chocovine chocolate wine, but not as strong and wine forward. Its balanced rather well, easy to drink, and quite different then about any other beer you can have. I still enjoy baltic thunder but like this unique offering alot. Id for sure give this a shot if you enjoy red wine, baltic thunder or chocovine wine.
★
1,164 characters

4
/5
rDev
+2%
look: 4 | smell: 4 | taste: 4 | feel: 4 | overall: 4
750 ml corked and caged bottle. Served in a nonic pint glass, the beer pours a dark reddish/brown color with almost an inch tan head. There's a decent amount of lacing. The brew smells like roasted malt, dark fruit, chocolate, nuts and oak. It tastes like nuts, roasted and grainy malt, dark fruit/red wine, and some chocolate and oak. It's a mostly sweet tasting brew, but there's some tart fruit noticeable too. Mouthfeel/body is medium, it's slick and creamy with a good amount of carbonation. I like this brew, but I think I like the regular Baltic Thunder more. But this is still worth trying, $7.99 a bottle isn't a bad price for this at all.
★
648 characters
3.89
/5
rDev
-0.8%
look: 3 | smell: 4 | taste: 4 | feel: 3.5 | overall: 4
Pours a nice brrownish amber and sorta rubyish. And a nice white foam that lingers.
Smells of chocolate and wood.
Tastes Like Chocolate wood ...just kidding I don't taste much in the hop way which is good Has a good alcohol presence.
Feels slightly creamy with a slight dry finish. very slight A very good taste.
Red Thunder is a very good all around beer. I think the aging in the wine barrels really helped this brew out. I will definitely purchase another bottle or two of these.
★
483 characters

3.97
/5
rDev
+1.3%
look: 3.5 | smell: 4 | taste: 4 | feel: 4 | overall: 4
A - Pours a very dark cherry mahogany color with a one fingered thick head, dies down within minutes to a thin, but thick and creamy lacing ring. Very viscous when the glass is swirled.
S - Oak, warm roasted chocolate/cocoa, cherries, plums, and prunes. Malt forward with chocolate cream filling the nose.
T - Once again, malt forward with very little bittering which comes at the very end in the form of mild bitter chocolate. Tart red wine nips the tongue immediately followed by a noticeable shot of oak tannins. Midway through the wine-like character mellows and morphs into roasted chocolate and very faint coffee beans for a mild finishing bitterness. Light complexity and assertive oak character. Some alcohol warming but overall stays well hidden in the mix.
M - Heavier side of medium body with a bone dry finish, velvet smooth, and slick.
O - It's different but the flavors blend and play well together, 'sort of like having wine and chocolate together. I cellared a second bottle and it will be interesting to see how it evolves and hopefully the oak will diminish some, it's a little too up front right now.
★
1,123 characters
3.85
/5
rDev
-1.8%
look: 4 | smell: 4 | taste: 3.5 | feel: 4.5 | overall: 4
Victory Red Thunder
Baltic Porter (aged in red wine barrels)
LOOK: Brownish amber, clear, with a ruby hint when held to light. Dense off white foam forms and has some staying power.
SMELL: Once uncorked, the bottle started to emit notes of chocolately malt, cherry and a bit of oak.
TASTE: Chocolatey malt with a vinous touch. Just enough dry oaky tannins to cut sweetness and provide depth of character. There is little hop flavor remaining, and the bitterness is turned way down, this beer actually finishes with a tangy wine like note which works here. Alcohol is noticeable but not overly hot.
FEEL: Smooth, creamy feel. Full bodied and finishes slightly dry. Carbonation level is about medium. Finishes tangy dry and tasty.
OVERALL: I've had my share of barrel aged beers, and Red Thunder stacks up decently. Interesting choice with the red wine barrels. The aging in those barrels imparted a tangy wine like note making me wonder if some Brett may have been involved providing residual tartness. Either way its pretty good. Maybe time will mellow it out a bit, still, I wouldn't sit on a bottle of this too long.
★
1,124 characters

3.61
/5
rDev
-7.9%
look: 4 | smell: 3 | taste: 3.5 | feel: 4.5 | overall: 4
Poured from a corked and caged bottle into a pint glass
A- pours a very dark brown, nearly black, with hints of cherry seeping through as well. Looks pretty nice
S- mild char, light vinous character. The scent overall is much more subdued than I expected
T- little bit of char, hints of wine, light tartness. I can definitely tell that this is Baltic Thunder, and I can definitely tell it was thrown in a wine barrel....neither characteristic overwhelms the other
M- huge body, very chalky, lots of depth. Doesn't take anything away from the original Baltic Thunder, adds a lot to it
O- not nearly as wine-heavy as I expected, and the barrel doesn't overshadow the base beer at all like what happens in so many of barrel-aged beers nowadays. Great balance
★
760 characters

3.97
/5
rDev
+1.3%
look: 3.5 | smell: 4 | taste: 4 | feel: 4 | overall: 4
750mL bottle poured into an Allagash goblet.
A - Pours a very dark walnut color with about a finger of cappuccino head. When held up to the light it shows vibrant ruby highlights. Some, but not much lacing.
S - Very roasty with a noticeable nut presence. Oak tannins and cherry add an interesting dimension. Sweet cocoa rounds it out. Impressive.
T - The porter characters are prominent in the beginning. Roasted malts coupled with rich, chocolatey notes. The barrel has done a number on this beer and that becomes apparent on the back end. Pronounced dry grape and dark fruit flavor, bordering on tart. I think the fruit notes bring out the underlying chocolate in this beer a bit. The malts never quit and the finish is quite sweet. Tastes exactly like I would expect a baltic porter aged in red wine barrels to taste with obvious contributions form both sides.
M - I found Baltic Thunder to be a bit too thin, but this one works nicely. Carbonation is appropriately light and the body matches up with the flavors.
O - This was a release I was excited for since I first heard about it. Victory is one of my favorite brewers and, come on, a porter aged in wine barrel? This beer is a whole dfferent beast than Baltic Thunder. It has adopted many flavors of the barrel, adding fruit and oak to the already roasty porter. I don't know that I will be rushing to the store to stockpile this stuff, but it is interesting and certainly worth trying.
★
1,452 characters

3.92
/5
rDev 0%
look: 3.5 | smell: 4 | taste: 4 | feel: 3.5 | overall: 4
750ml, released 11/21/12
Tired Hands glass
A: Pours a reddish brown color. You can see light through it. About a half finger of very light tan head. Sticks around for a little but then forms a thin layer with bubbles in edges. Getting some alcohol feet.
S: Pulling some dark cocoa. Some roast. Definitely getting some sweet fruit from wine barrels. That dry tannic note, and almost sour smell.
T: Initial thoughts: a very nice creamy brew. You from you get that soft dark cocoa flavor. Very silky and creamy. High carbonation initially from the lager yeast I assume. Towards that back end of the palate, you start to pull some of that red wine dryness. You feel the tannins dry in from the sides of the cheeks. The finish is dry. Lingering flavors of dark cocoa and light roast.
M: Big medium leading to full. Not too chewy.
★
828 characters
3.64
/5
rDev
-7.1%
look: 3.75 | smell: 2.75 | taste: 4 | feel: 4 | overall: 3.75
Pours a deep brown with Ruby red hues where the light hits it. Minimal head, but strong retention. Looks thin.
Smell is more wine than beer, and it's not close. Someone poured a dash of beer into a cheap pinot.
Taste is a huge improvement over the smell. Rich chocolate, seductive tannins, and a slight hint of coffee. Really nice.
Body is pretty thick although on the thin side for a big porter. A little slick booziness.
Overall a tasty beverage, although honestly think the wine qualities are a bit overpowering here.
★
524 characters

3.97
/5
rDev
+1.3%
look: 3.5 | smell: 4 | taste: 4 | feel: 4 | overall: 4
On Tap at Capone's.
This one looks like a baltic porter, very dark brown bordering on black with a very minimal amount of off tan foam up top barely forming a cap, no lacing. Swirls bring back something, yet not much. Smell is in between winey and robust I can pick up the red wine easy with a faint tootsie roll scent and roast. A faint yeast scewnt pops out in the end with some small cocco rounding the scent out. Not picking up any alcohol. Taste is nice with a mix of baltic porter roast and wine barrel oak and grape/berry taste. Baltic Thunder is not the thickest BP out there so I can see how so much red wine/oak sprang up. It kind of takes away from the base beer, which I like better on it's own than red thunder. Either way this does not taste off IMO. It sets out what it is supposed to do. Body is a nice medium with low amount of carb, even off the tap, surprisingly, it's not dead though. This is a nice riff on the original baltic porter and I'll be looking for a bottle to drink when it gets real cold out.
★
1,025 characters

2.82
/5
rDev
-28.1%
look: 2.5 | smell: 3 | taste: 3 | feel: 2.5 | overall: 2.5
This poured out as a dark brown color with some highlights of red in it. The head was thin and didn't leave much evidence behind on the glass. The smell of the beer gives off a roasted malt aroma which is decent. Nothing too exciting really. The taste of the beer gave off some chocolate like flavors, some roasted malt and a slight bitterness in the finish. The mouthfeel was thin, not much body as all, the carbonation was fine but not much depth at all. Overall this was a disappointment, I didn't get much of the wine barrel characteristics at all from this beer. This beer seemed entirely different from the original version of Baltic Thunder... I'm not sure if this beer was old or if it was just a flop from Victory but I wasn't much of a fan of this at all.
★
765 characters
4
/5
rDev
+2%
look: 4 | smell: 4 | taste: 4 | feel: 4 | overall: 4
Just happened to be in Wegmans on the day after release.
It come sin a 750 ml bottle. Pours brown with deep red hint when held to the light. Tan head fades quickly. The smell is mild coffee and chocolate.
The taste begins with the porter flavors, Mostly mildly bitter coffee and is followed by the red wine flavor. The wine taste fades quickly and the bitterness returns.
Very low carbonation and a creamy feel round off this beer. Overall an interesting tasty drink that hides the abv very well.
★
500 characters
Red Thunder from Victory Brewing Company
88
out of
100
based on
115
ratings.