Dismiss Notice
Dismiss Notice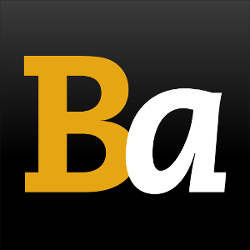 Join Our Email List →
And we'll send you the latest updates and offers from BeerAdvocate, because knowing is half the battle.
Dismiss Notice
Samuel Adams Golden Pilsner
- Boston Beer Company (Samuel Adams)
| | |
| --- | --- |
| Educational use only; do not reuse. | |
Reviews: 9 | Hads: 25
3.1
/5
rDev
-12.7%
look: 3 | smell: 3 | taste: 3.25 | feel: 3 | overall: 3
Very clear, yellow beer. No head. No aroma.
Taste, crisp and clean, just a tad of hops, nice and zesty. Not the best pilsner in the world, but definitely super easy drinking, well carbonated and light.
Better use of my money out there, but this one isn't offensive, just the price v. flavor value is kinda offputting.
★
320 characters
3.4
/5
rDev
-4.2%
look: 3 | smell: 3 | taste: 3.5 | feel: 3 | overall: 4
Reviewed 4/11/02
The beer pours the typical "Pilsner" light golden yellow, head is average and frothy, and the color white, lace is adequate to cover the glass. Nose is Pilsner crisp and clean, start sweet and top moderate in feel. Finish is sternly acidic, hops delicate, dry and a drinkable beer, but not a real hit with me.
★
329 characters

4
/5
rDev
+12.7%
look: 3.5 | smell: 3.5 | taste: 4.5 | feel: 3.5 | overall: 4
Medium golden color with a small off-white head that quickly fades to a paper-thin layer, modest carbonation and good lace. Aroma is pleasant, with malt and hops aroma, little of the skunk quality I have often noted in Pilsners. Tasting yields cracker malt, spicy lemon hops rise in the middle of the taste, finishes dry with well-balanced hop bitterness and a sting of carbonation.
This beer is no longer in production. The sample reviewed has a best if purchased by date of January 2002 - I was fortunate enough to find it at the back of the case at a local wine and beer shop. Too bad that it has been discontinued.
★
622 characters
3.65
/5
rDev
+2.8%
look: 4.5 | smell: 4.5 | taste: 3 | feel: 3 | overall: 4
Sam Adams Golden Pilsner
ABV: 4.63% (3.61% ABW)
OG: 1.047, 11.8 P
FG: 1.013, 3.26 P
Apparent Attenuation: 72.33
Real Extract: 4.8 P
Calories/12 oz: 145
Malt: 2-row; Caramel 60
Hops: German Saaz; Spalt Spalter; Hallertauer; Northern Brewer
Dry hopped with Spalt and Saaz
The Boston Brewing Company even managed to get creative with their Pilsner... From the same company that adds honey to their Porter, ferments their Barley Wine with a champagne yeast (partially), and adds a peat-smoked malt to their Scotch Ale, Sam Adams Golden Pilsner features Spalt hops instead of the more traditional Pilsner hop, Saaz (though Saaz are used). Pretty crazy! OK, not that crazy really…
In my opinion, Golden Pilsner is a relatively classic interpretation of a Bohemian Pilsner. Golden colored, with a medium-sized, clingy white head, this beer also has a great Pilsner aroma: sweet, crackerlike maltiness balanced by a spicy, lightly floral, very crisp, almost lemony hop bouquet. The flavors follow the lead set by the aroma: sweet and malty, then crisp, and citric in the hoppy finish. The carbonation is relatively intense, masking the maltiness and increasing the citric flavor that is at least somewhat unexpected in this style... A dryish, yet somehow lingering sourish flavor rounds out the experience.
Interestingly to me, the very first Sam Adams product was the ubiquitous Boston Lager, which I have seen billed as a Bohemian Pilsner (though I would disagree). Golden Pilsner is much closer to the Pilsners from the Czech Republic and Germany than Boston Lager, which is the much more widely-known product. For the record: I've never seen the Boston Brewing Company themselves make any claims about a Pilsen lineage for Boston Lager.
Good quenching Pilsner: the citric quality and lower alcohol content makes it an ideal candidate for a summer-time session beer.
3.5
★
1,901 characters
3.69
/5
rDev
+3.9%
look: 4.5 | smell: 3 | taste: 4 | feel: 3 | overall: 4
Perhaps one of the last reviews of this-one now that its been discontinued. Thats to-bad for it would of been a repete purchase for me. Im alittle late to the party on this one, it was hard to find. My sample was brewed/ bottled around 11 to 13 months before I opened it. Its smell was good. It poured a classic pilsner off-gold with a nice two inch head and lots a lace. Taste was well balanced with malt/hop that was crisp but not to sharp. It leaves the mouth dry ( cotton-feel ) but with a hop spicy aftertaste. To-bad I couldn't get to thisone sooner for it will be missed. Purhaps someday S.A. will bring it back but for-now......Cheers!!
★
644 characters
1.86
/5
rDev
-47.6%
look: 3 | smell: 2 | taste: 1.5 | feel: 2 | overall: 2
This is the second time I've tried this beer and either the distribution sucks that I'll get two bad bottles between two states or it's just bad.
It smelled a bit off, sour, with a hint of citrus. It tasted too hoppy and left an after-taste that could kill a roach.
Somebody please drop me a line if there is a particular place to try this. I've tried CT and FL and it sucked both times.
★
393 characters
3
/5
rDev
-15.5%
look: 3 | smell: 3 | taste: 3 | feel: 3 | overall: 3
Slightly hoppy with a light, citrusy taste. When fresh, this is a very good pils, however, getting a fresh one isn't always easy. I prefer the Boston Lager or the Ale or even the seasonals over this one.
★
205 characters
4.33
/5
rDev
+22%
look: 4.5 | smell: 4 | taste: 4.5 | feel: 4 | overall: 4.5
Clear gold color. Throws a big rocky white head that has some good retention. Nice saaz hop boquet. This medium bodied beer tastes pretty authentic. Taste is really nice. It has a nice bite to it, although the bite is a little more subdued than others I've tasted in this style. Very good bitterness. Great pils malt backbone. Highly drinkable brew.
★
356 characters

4.15
/5
rDev
+16.9%
look: 4.5 | smell: 4.5 | taste: 4 | feel: 4 | overall: 4
Presentation: A proud Sam with a mug of beer, behind him is a background of a hop harvest on a "golden" sunny day. On the neck label, a description of how they brew in single batches with 2-row malt, German Spalt and Bohemian Saaz hops. Freshness date clearly stamped on a 12oz brown bottle.
Appearance: Sparkling golden colour with a thin patchy white lace. Very clean looking.
Smell: A sweet smell of malted grain, hints of sazz and other noble hops.
Taste: Light to medium bodied, crisp up-front then turns pleasantly sweet with an even spicy bitterness. Lingering hop flavour. Clean spicy after taste.
Notes: A very refreshing pilsner with a great body and use of hops. Gives the thought of a german style pilsner.
★
730 characters
Samuel Adams Golden Pilsner from Boston Beer Company (Samuel Adams)
-
out of
100
based on
9
ratings.