Dismiss Notice
Dismiss Notice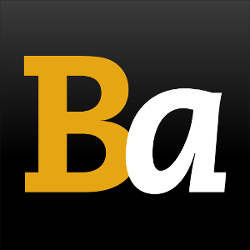 Join Our Email List →
And we'll send you the latest updates and offers from BeerAdvocate, because knowing is half the battle.
Dismiss Notice
Samuel Adams 3 Weiss Men
- Boston Beer Company (Samuel Adams)
Reviews: 11 | Hads: 12
Reviews by BeerResearcher:
4.52
/5
rDev
+18%
look: 4.5 | smell: 5 | taste: 4.5 | feel: 4.5 | overall: 4
Good News!!! This is an exceptionally well-crafted brew! Sad News - Only 8 barrels were made. I tried this at Stammtisch, and while I was temped to sample more than 1/2 glass, I knew my ability to effectively complete my volunteer shift at pouring German Pilsners would be greatly diminished. It pours a velvety and nearly oily dark chocolate. An off-white head bubbles up lightly, then fades. The rich wheat malty body is crème brulee smoky/sweet. Grapefruit, prunes, toffee, coffee, spices and hint of camphor provide a beautiful and flavorful variety of flavors. A warm alcohol fuminess remains throughout to remind you that; this is a special treat and not to be overly indulged in. A good choice for my 300th Review!
★
722 characters
More User Reviews:

4.07
/5
rDev
+6.3%
look: 4 | smell: 4.5 | taste: 4 | feel: 4.5 | overall: 3.5
On tap, AOBF 2004...
Thick pour, almost undescribable color, a little like baby food with brown grading into yellow. Immensely fruity aroma, apricot and peaches out the wazoo. Apricots continue into the flavor, but with a marmalade-like sharpness with a bitter fruit pit sense -- no real chance for esters to generate an impression other than a light astringency late and a warming clove sensation that builds and builds. Thick and coating mouthfeel. This is certainly an interesting brew, and it balances with a tangy note and some alcohol. A little odd, slightly cloying but enjoyable for me, maybe in small amounts.
★
621 characters
4.15
/5
rDev
+8.4%
look: 4 | smell: 4 | taste: 4 | feel: 4.5 | overall: 4.5
Cloudy orange. Strong cookie paste aroma mixes into a fruit salad and honey candies to propose a moderately sweet and juicy mixture. Strong biscuity malt though not in a helles manner. Elegant wheat chunks bring german claims that are quickly overtaken by peppery belgian yeast. Powdery melon and fruits bring some depth into this unpredictable baker's choice. Superb dessert beer, highly carbonated, foamy and texture. Totally untraditional and as experimental as it gets. Excellent.
★
485 characters

4
/5
rDev
+4.4%
look: 4.5 | smell: 4.5 | taste: 4 | feel: 3.5 | overall: 3.5
Caught somewhere between a Weizenbock and a Wheat Wine, this beer borrows clues from both, but pulls back on the gravity of either. Likely true to style, ingredient-wise, but amped up in gravity to nearly double the normal proportions. The beer has the classic Hefeweizen notes of bananna, clove, peppery spices, bready wheat, and bubblegum in the nose- reminescent of fresh Brau Weiss. Flavors on the other hand sway deep into the bananna and bubblegum flavors. Not to be overdone, the sweet malts and bread / wheat flavors compete well for prominence- perhaps at the sacrifice of attenuation and cleanliness. Peppery phenols, apples, pears, and other esters struggle for attention. The hops only offer a hint of herbal character, but fail to balance the sweetness of the beer. Very pleasant and nice, but a bit cloying in the end. Got to have a sweet tooth for this one.
★
872 characters
4.52
/5
rDev
+18%
look: 4 | smell: 4.5 | taste: 5 | feel: 4 | overall: 4
Like everyone else, I had this on tap at Stammtisch, and like everyone else, I didn't want to drink too much because -- well, I wanted to be able to see at the end of the evening.
My view on Boston Brewing is that it did us a huige favor by proving that a wide variety of styles could be sold on a national basis, partly on brand loyalty.
They've gotten big now, so I don't tend to make them a first-line purchase, but on the other hand, if I am having folks over who haven;t tried different styles before, I know that this would be a good line of beers to bring in.
That said, this is one of the best beers I have ever had. It pours a medium-brown with a very pretty whitish head.
It one of those beers where you immediately say, "Whoa, there is a *lot* going on here." It's a complex beer. It's also great tasting (but definitely *not* less filling).
I would love to see them take a shot at bottling this.
★
922 characters

4.55
/5
rDev
+18.8%
look: 4.5 | smell: 4.5 | taste: 4.5 | feel: 5 | overall: 4.5
Had this beer on tap at the art of beer festival Stammtisch.
Poured a cloudy yellowish brown body with a white head.
The nose was amazing. Soft wheat, a touch of alcohol, but mostly pure banana and spice. It almost smelled like a banana puree.
The taste was just as inviting. Lots of fruit and spice. Very thick and full bodied. creamy and smooth, but oh so thick. Banana, hints of apples, pears and some other subtle fruits. Soft caramel and toffee. Wheaty and malty with an alcohol presence that never dominated but just sat nicely in the mix. I really don't recall much of a hop presence. If anything just a balanced bitterness.
Overall just an amazing beer. I really hope Sam Adams puts this beer into full production.
★
734 characters
4.21
/5
rDev
+9.9%
look: 4 | smell: 4.25 | taste: 4.25 | feel: 4 | overall: 4.25
On-tap @ Cloverleaf Tavern in Caldwell, NJ.
8 oz. pour into a tulip glass.
Deep gold to pale amber in color and very cloudy. A creamy, thick white head sits on top with great persistence.
Heavy malt/yeast aroma with big notes of bread and toasted grains mixing with banana, clove, and alcohol. Hops are nowhere to be found.
The alcohol really comes through in the flavor but never overwhelms, instead creating a warming sensation at the end of each sip. The finish is sweet and rich.
Medium-full body with a creamy texture and lively carbonation. A beer to be sipped and savored.
I have vague memories of drinking this from a bottle, along with Samuel Adams Vienna Lager, at a house party about 15 years ago, around 2000-2001. I'm really glad they brought this back, even if it's only for a limited run. Hopefully it makes its way back into the Samuel Adams lineup sooner rather than later.
86/100 pts.
★
909 characters
4.28
/5
rDev
+11.7%
look: 4.5 | smell: 4 | taste: 4.5 | feel: 4.5 | overall: 4
On tap at Stammtisch.
The beer is a cloudy autumn gold, with a thick lasting whitish head. Some blobs of lace, with sluggish bubbles rising through the dense fog of beer.
Aroma is mainly a strong pale wheat malt aroma, with plenty of phenolic esters. Clove and banana, with a touch of bubblegum. A vague hint of raspberry, with some alcohol peeking through.
Flavor is sweetly malty, very heavy, with perhaps a touch of toastiness beneath the sweetness. Heavy phenols, providing a thinner-like feel coming up into your sinuses. Mainly banana and clove, with a light suggestion of cherry and white grape. No hops to speak of, or bitterness at all. Apparent alcohol, with a slight burn down your throat, leaving a tingly warming sensation in your stomach. Very heavy, huge bodied, with slow, sluggish carbonation barely forging through the viscous fluid. I definitely got a buzz going off this stuff, so drinkability isn't too high, even though it's damn tasty. I'd probably be in bad shape after three or four.
Easily the best beer I've ever had from Sam Adams, similar to the Aventinus Eisbock in gravity. Spectacular.
★
1,121 characters

3.87
/5
rDev
+1%
look: 3.75 | smell: 4.25 | taste: 3.75 | feel: 3.75 | overall: 3.75
Big green apple, clove, and banana in aroma.
Carries over into flavor. The green apple dominates, with banana sweetness and wheat carrying into a dry, spicy finish.
★
166 characters

4.77
/5
rDev
+24.5%
look: 4 | smell: 4.5 | taste: 5 | feel: 4.5 | overall: 5
I had the great pleasure of having this at AOBF Stammtisch. To me, it was the best bier there, far and away. It was a cloudy, dark golden to bronze colored bier. The head was a creamy layer of fine, tan bubbles. Could have been more there, and didn't lace up the glass much. That is this biers only point of detraction, to me. Lovely aroma! Plenty of banana and clove, with malty sweetness. Exudes richness all the way! This bier was quite creamy-smooth. Body was better than medium, and it had a velvety feel on the tongue. Pleasingly sweet, with loads of banana and clove throughout. It produces a nice warming effect, though the alcohol is hidden well beneath a multitude of flavors. Some toffee-sweetness is present, as well as hints of chocolate, and it has an ever-so-smooth finish. Though I would not want to drink this all night, at 9.78%, it is a bier I would not hesitate to have if offered and/or available. I hope the Boston Beer people I spoke with at the AOBF send the word to their decision makers to try this as a seasonal and not a one-off. Zum Wohl!!
overall: 4.65
appearance: 4 | smell: 4.5 | taste: 5 | mouthfeel: 4.5 | drinkability: 5
605
★
1,161 characters
4.28
/5
rDev
+11.7%
look: 4.25 | smell: 4.25 | taste: 4.25 | feel: 4.5 | overall: 4.25
Had this on tap the other night for the first time up at the Cloverleaf. I never heard of this before and when I saw that it was on their autumn PHD list, I was excited to give it a go. Weizenbock's are one of my favorite styles but with so few available at any given time, it's hard to get a good read on what one should truly be like. That all changed once I had this, I knew that my hunch was correct as this broke the mold as to what one could and should be. It was hard enough to get over the shock that this was a Sam Adams beer since this offering was probably the best that I have ever had from them and made me wonder how I had never seen this available via retail...
This beer had a cloudy, apricot hue to it with a lively head that nicely coated the side of the tulip glass it was poured into. Lots of candied sugar and dark fruit in the nose with apricot and some wheat in the taste. Lots of sweetness, slickness, and alcohol here as this seemed more like a Barleywine or a Whatwine than a Weizenbock. Potent and addicting, this had a nice warming quality to it without any overbearing spice. Nice oily residue leftover as this went down, as it was worth savoring for quite some time!
This was quite strong for a Weizenbock and for a beer overall. With so many choices available from Boston Beer, I can't figure out why I've never seen this in a store anywhere. This would not be for everyone but I was so impressed with this that I may end up getting my growler filled with it. Belgian in taste and German in style, this was one of the best beers that I've had this year without a strong hop presence or an unbalanced consistency. Fabulous stuff.
★
1,661 characters

Samuel Adams 3 Weiss Men from Boston Beer Company (Samuel Adams)
85
out of
100
based on
11
ratings.