Dismiss Notice
Dismiss Notice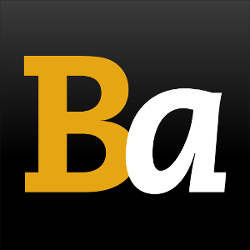 Join Our Email List →
And we'll send you the latest updates and offers from BeerAdvocate, because knowing is half the battle.
Dismiss Notice
Samuel Adams Honey Porter
- Boston Beer Company (Samuel Adams)
| | |
| --- | --- |
| Educational use only; do not reuse. | |
Reviews: 634 | Hads: 904
4.52
/5
rDev
+22.5%
look: 4 | smell: 4.5 | taste: 4.5 | feel: 5 | overall: 4.5
A - Pours up mahogany with ruby highlights. AThe creamy off-white head quickly dissipates to a thin layer on the top and clinging to the sides of the glass.
S - Sweet malt with highlights of honey. I know it's corny, but it smells like a cool autumn breeze.
T - Starts off with malt sweetness, with some roast malt and honey. Very slight hop bitterness. Finishes with a subdued roasty taste at the back of the the tongue.
M - Thick and creamy with a touch of CO2. Very smooth.
D - Extremely drinkable. Mild finish doesn't overwhelm the palate. As my dad used to say, "Tastes like another one."
★
597 characters
4.52
/5
rDev
+22.5%
look: 4 | smell: 4.5 | taste: 4.5 | feel: 5 | overall: 4.5
(Disclaimer: this review is by a beer-newbie, for beer-newbies. Take into account that everything is this review is reviewed by a beer novice, and the writer hopes to appeal to, primarily, beer novices in their quest to find the perfect beer)
Sam Adams Honey Porter is an excellent beer that delievers great taste, very little bitterness, and a great overall drinking experience.
The appearance of the beer was good. It has a decent head when you get to the bottom of the bottle, but not when you pop the cap. This means you don't get beer all over the place, which is very convenient.
The smell of this beer was great! Very sweet, with the classic smell of beer, plus a hint of honey that almost goes unnoticed. It's not an overpowering smell, that is, you won't smell it immediately after opening the bottle. You have to get down and smell this beer, but once you do get a whiff of it, you'll love it.
The taste is also great. Not overly strong, there are a lot of different tastes that you'll be able to experience in your mouth. The best part? Almost no bitter taste! You can sip on this beer, you can chug it, and it's smooth as silk. Also, the after taste is very slight and not very bitter! This is a huge plus in my book ... as I hate drinking a beer and needing to eat something or drink something else to get the taste out of my mouth! The hint of honey is very subtle, you'll need to "look" for it ... but in the aftertaste you'll taste it a little bit more ... and you'll come to enjoy the aftertaste after a few sips!
The mouthfeel of this beer is great. No carbonation feeling whatsoever, which is my biggest concern in a beer. I hate when you sip a beer and it burns your tongue from the carbonation. To me, that just makes me want to gulp it down and not savor the flavor of the beer. This beer won't do that, plus, as you move it around your mouth, you get a lot of excellent tastes, and no uncomfortable feelings.
The drinkability of this beer is excellent. Again, it's one you can sip or gulp. This could be your stock beer, it's one that doesn't get old very quick ... the only downside is the 5.25% alcohol average. For me, that doesn't give me a buzz until the third bottle or so, but, everybody is different ... it's a good social beer to have.
I definately recommend this beer to anybody who likes porters or honey. Both tastes are not overpowering, it's very well balanced, and that's why this beer novice likes this beer. It's a good "platform beer," that is, a good beer to start off with and keep around.
★
2,553 characters
4.53
/5
rDev
+22.8%
look: 5 | smell: 4.5 | taste: 4.5 | feel: 4.5 | overall: 4.5
Very deep ruby and mahogany body, almost opaque. Huge tan head with full range of bubbles. Great lace and retention.
Delicious dark earth notes with a good amount of honey-on-dark-bread smell. Faint but pleasant hop notes.
The honey is truly apparent in the taste, swirling among earthly grainy malts thick with the sweet, solid and dense sensation of dark, moist mulch. Some raisen and fruity tones. Roasted bittering aftertaste with a nut skin hoppiness.
Full body, good coating and a dry finish. Some residual sugars.
Highly drinkable, very delicious.
-Oelergud
★
565 characters

4.57
/5
rDev
+23.8%
look: 4.5 | smell: 5 | taste: 4.5 | feel: 4 | overall: 4.5
Appearance - Poured into a pint glass with a good 2-finger thick head that was surprisingly light. Very dark amber color.
Smell - Pronounced honey smell had me passing the glass past my nose several times.
T/M/D - Sweet taste with a somewhat thick mouthfeel. Very drinkable - not heavy at all, and not so sweet that several could not be enjoyed in one session.
Overall - Another great effort by the folks at Sam Adams!
★
421 characters

4.57
/5
rDev
+23.8%
look: 4 | smell: 4.5 | taste: 4.5 | feel: 4.5 | overall: 5
First Porter I have ever tried so, really don't have anything to compare this to. Poured into a pint glass, Poured a very cola color, with a tan head that went away quickly. Moderate to no lacing, decent carbonation. The smell is this is of roasted malt, with just a hint of honey.The mouthfell of this beer is suprisingly light, given the color and overall look of this beer. The taste is the same as the smell, roasted malt sticks out, with a tinge of honey in the after taste. Overall this is a quality beer, but aren't all sam adams? I would definatly drink this agian, and want to try more porters for this one.
★
616 characters

4.6
/5
rDev
+24.7%
look: 4.5 | smell: 4.5 | taste: 4.5 | feel: 4.5 | overall: 5
Poured a very dark brown from a bottle into a normal pint glass.
You smell malt more than anything at first. Then both hops and honey. However, the honey aroma is earthy...not too sweet.
It has just the right amount of honey - doesn't taste too sweet. It actually tasted hoppier than I'd expect.
Mouthfeel - Feels fairly sharp and carbonated on the tongue. Didn't really expect that because malty beers are usually smoother to me. However, it's not a bad thing.
Drinkability - Very drinkable. In fact, the beer itself is quite dry, which almost makes you more thirsty. Therefore, it's easy to have 2 or 3.
Another well done brew from the Sam Adams crew.
★
661 characters
4.68
/5
rDev
+26.8%
look: 4.5 | smell: 4 | taste: 5 | feel: 4.5 | overall: 5
A: Pours a dark brown, almost black color with decent head.
S: Mostly honey and roasted malt.
T: The honey and roasted malts dominate the taste.
M: Medium body, very smooth feel, not much carbonation.
D: Goes down smoothly and is quite filling, it's tough to put down more than a few. An overall excellent beer, by far the best I've had from Sam Adams yet.
★
360 characters
4.73
/5
rDev
+28.2%
look: 5 | smell: 4.5 | taste: 5 | feel: 4.5 | overall: 4.5
Once served in my bayern mug:
A: Matte black color, the foamy head is dark, long lasting and good lacing;
S: Emits malts with chocolate, toffee and coffee sweetened with honey;
T: Roasted malt with chocolate, toffee and coffee and a fund honey and banana, tastes like neapolitan ice cream;
M: Refreshing with a high bitterness, the bitterness is offeset with sweetness of honey but doesn't become cloying, the body is full;
D: another exceptional beer from Samuel Adams.
★
475 characters
4.73
/5
rDev
+28.2%
look: 4.5 | smell: 4 | taste: 5 | feel: 5 | overall: 5
One of my favorites from Sam. The color and aroma are very good on this one. The taste is very very good. It is not too complex but it gives you enough to keep you interested in. This is a very drinkable beer. The honey taste is faint but complementative as opposed to over powering.
★
283 characters
Samuel Adams Honey Porter from Boston Beer Company (Samuel Adams)
83
out of
100
based on
634
ratings.