Dismiss Notice
Dismiss Notice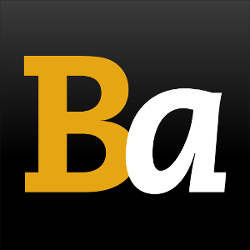 Join Our Email List →
And we'll send you the latest updates and offers from BeerAdvocate, because knowing is half the battle.
Dismiss Notice
Samuel Adams Scotch Ale
- Boston Beer Company (Samuel Adams)
| | |
| --- | --- |
| Educational use only; do not reuse. | |
Reviews: 607 | Hads: 983
3.85
/5
rDev
+1.6%
look: 4 | smell: 4 | taste: 4 | feel: 3.5 | overall: 3.5
Pours a deep clear mahogony with a nice hefty off white head. Good strong malty aroma, mostly of caramel. The taste really shines here. Some dark fruity flavors that give way to a sweet malt with a slightly meaty character, a bit like Bovril. Some hops round thing out in the finish, balancing this out slightly. The mouthfeel is fairly thick with with a syrupy aftertaste, but as far as scotch ales go, this is quite drinkable. An overall good mild scotch ale. If you enjoy this, try a heartier scotch ale like McEwan's.
★
521 characters
4.08
/5
rDev
+7.7%
look: 4.5 | smell: 4 | taste: 4 | feel: 4.5 | overall: 4
Very dark amber body with a beautiful tan thick head. Heavy earthy tones here as advertised. Quite pleasing.
Mouthfeel is spectacular with smoothness and control. The flavors mix well.
This is my first tasting for this style and I think I will have to investigate it a little more as I could really enjoy these!
J
★
322 characters
3.92
/5
rDev
+3.4%
look: 3.5 | smell: 4 | taste: 4 | feel: 3.5 | overall: 4
Reviewed 08/14/02
The beer on the pour appears deep dark amber with a modest light tan head, frothy and the lace a fine sheet. Nose is heavy, strong malts and hops a beer that fights back, start is sweet, malt laden and the top middling in feel. Finish is spiteful in its acidity, hops personable in their spiciness, very dry and a good drinking beer all around.
★
363 characters

3.92
/5
rDev
+3.4%
look: 3.5 | smell: 4 | taste: 4 | feel: 3.5 | overall: 4
I was able to sneak out of town with Alewife to enjoy a pint of this on tap at Redbones.... It's been years since I've had this....and never on tap, at that. Glad to see Sammy still cranks out the really desirable stuff now and then....
Color was dark brown, with attractive garnet hues peeking through. Our 'tender filled the pint right to the top, so any head that might have been there was long gone.
Nose displayed a good, partially-sweet, malt backbone, with some peaty notes also coming forth. Now that's what I'm talking 'bout....
Body was a pinch less than medium. Seemed to be a bit fuller than this when I had it in bottles a while back. Still traversed the tongue in a respectably smooth manner.
There was a decent amount of malt in the flavor, with peaty/smoky aspects shining through. Malty sweetness was less than in past versions. Hoppiness was more accentuated in this bier. As it warmed the malt started to become more pronounced, along with the accompanying sweetness. Much tastier near the finish of the pint.
It seemed like it tasted a whole lot better in years gone by, and maybe it has been tweaked some. But perhaps I thought it was tastier back then without the benefit of having learned to discern more flavor nuances. Whatever....it still is a nice bier, and one I wish were still produced regularly. Prosit!!
overall: 3.85
appearance: 3.5 | smell: 4 | taste: 4 | mouthfeel: 3.5 | drinkability: 4
560
★
1,441 characters

4.97
/5
rDev
+31.1%
look: 4.5 | smell: 5 | taste: 5 | feel: 5 | overall: 5
Dark amber color (Bronze-ish) with a low brown head and light bits of lace. Strong malt aroma and light smoky aroma. Big carmelized malt flavor with a nice smoky aspect. Full bodied , rich and creamy ! Ages very well ! This bottle was over 3 years old !
Probabaly the best Sam Adams beer made - shame it is essentially gone...
Label States: "Triple Malt" & "Brewed with Peat Smoked Malt"
Purchase Before: June '00
Tasted: 04/08/03
★
440 characters

3.6
/5
rDev
-5%
look: 3.5 | smell: 3.5 | taste: 3.5 | feel: 3.5 | overall: 4
Deep amber/copper with reddish tints; and a nice creamy head that dissipates quickly leaving only a thin collar of foam. Minimal, and 'slightly touched-by-roast' malt aroma, as expected for style. Medium bodied with a creamy mouthfeel. Smooth, malty flavor showing an edge of peat smokiness and a touch of English hop bitterness. Well balanced. Finishes with a malty sweetness and light bitterness. Very smooth and drinkable. An excellent example of a full Scottish ale! Scotch ale as beer afficianados see it? Hmmm? However, nicely done.
★
538 characters

4.35
/5
rDev
+14.8%
look: 4 | smell: 4 | taste: 4.5 | feel: 4.5 | overall: 4.5
Presentation: 12oz brown bottle. Old style, more reserve Sam Adams on the label. Label states a Triple Malt brew, brewed with peat smoked malts. This particular bottle is from early 2000 with a best before of May 2000.
Appearance: Rich looking ruby/dark amber colour with a rocky, creamy off-white head that has very nice staying power and stickiness.
Smell: Caramel, butter (diacetyl), esters, cardboard (oxidation), smoke and an overall syrup sweetness.
Taste: Wow! This beer has really held up nicely for its age. Body is full, rich and chewy with a smooth and well-rounded mouthfeel that is slicked with sweet caramel, some diacetyl, faint burnt sugars, light chocolate and toasted malt flavours. A distinct layer of smoke permeates the palate and raises the beer's overall complexity -- gotta love that unique peat flavour. Hops come into play, but are delicate with herbal and earth flavours that give the malt dominance just enough balance. Slight sherry flavours also pull-thru, a result of oxidation. Finishes sweet, slightly dry and the smokiness lingers for a bit.
Notes: A moment of silence please ...
Sadly this beer is no longer part of the Samuel Adams line-up of beers, which is a damn shame as this was one of their best brews and Scotch Ales are hard to come by these days. One of my all-time favourite beers. I had to review it, or it would spoil otherwise and I'd go to hell. I go cry now. Update: you can still get it at select establishments in the Boston area, but only on tap from the JP/Boston brewery.
[ Edit: now available in the Sam Adams Brewmaster's Collection 12-pack ... but you only get 2 of them. )
★
1,650 characters
Samuel Adams Scotch Ale from Boston Beer Company (Samuel Adams)
85
out of
100
based on
607
ratings.