Dismiss Notice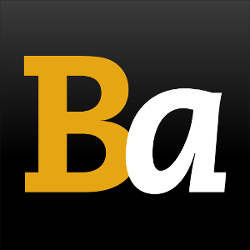 Site Performance Updates: We're aware of the nightly site outage, and working on resolving the issue.
Josef Belgian Blonde Ale
| Brouwerij Martens NV
BA SCORE
77
okay
32
Reviews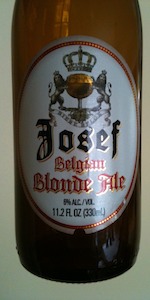 BEER INFO
Brewed by:
Brouwerij Martens NV
Belgium
|
website
Style:
Belgian Pale Ale
Alcohol by volume (ABV):
6.00%
Availability:
Year-round
Notes / Commercial Description:
No notes at this time.
Added by wedge on 07-21-2013
Reviews: 32 | Ratings: 94

2.74
/5
rDev
-15.2%
look: 3.75 | smell: 2.75 | taste: 2.5 | feel: 3 | overall: 2.75
Another TJ's bargain buy, $6 sixer. Batch # LK 3 175. Poured into 10oz goblet. Poured a clean, clear, bright gold color with about 1/2 inch of white head that had very good retention and lots of sticky lacing.
The aroma had a very low level of the expected Belgian spicy yeast, and a very light grain scent. On the tongue, the taste was a bit bready, and a bit stale. the yeast that gives so much personality to the style was very low in this beer.
The body was fairly typical for the style, perhaps just a touch on the light side, and nowhere near as sticky as some. The beer had a dry finish. Drinkability was OK, it wasn't a chore to drink, but the lack of flavor didn't have looking forward to the other 5 in the pack. Overall, not terrible, but not really worth seeking out either. Maybe grab a sixer and decide for yourself. Or not.
★
840 characters

3.54
/5
rDev
+9.6%
look: 3.75 | smell: 3.5 | taste: 3.5 | feel: 3.75 | overall: 3.5
Pours a clear gold with a foamy off-white head that settles to a partial film on top of the beer. Foamy patches of lace slowly drip into the remaining beer on the drink down. Smell is of malt, grain, honey, spice, and pepper aromas. Taste is much the same with grain and peppery hop flavors on the finish. There is a mild amount of hop bitterness on the palate with each sip. This beer has a lower level of carbonation with a slightly crisp mouthfeel. Overall, this is a pretty good beer that is tasty and at around $1.17 a bottle it's a great deal for a Belgian brewed beer.
★
575 characters

3.51
/5
rDev
+8.7%
look: 4.5 | smell: 3.5 | taste: 3.5 | feel: 3 | overall: 3.5
11.2oz bottle poured into a tulip glass. Batch stamp on bottle was L5 2 151
Appearance: Bright clear gold, with a 1/4" rocky white head. Plenty of carbonation coming up through the glass. Islands and thick strands of persistent lacing. Nice looking beer.
Smell: Fruit (apple mostly), but with a crisp lager scent as well.
Taste: Grainy, with some fruity notes, apple, crisp....it's like a lager with some Belgian ale notes.
Mouthfeel: Highly carbonated at first (fizzy), but as it warmed up the carbonation got tamer. Very lager like in mouthfeel, with a bit of a chalky + sticky texture.
Overall / Drinkability: I wonder if this beer is a physical blend of a lager and a filtered Belgian pale ale. It has distinct notes of Belgian yeast coming out, but it is also very much a Euro pale lager. Unusual - not sure I'd go out of my way to get another. Great looking beer though.
★
884 characters
3.43
/5
rDev
+6.2%
look: 3.75 | smell: 3.25 | taste: 3.5 | feel: 3.25 | overall: 3.5
Pours a nice thick, slightly opaque, gold. Has a healthy head and laces up the side of the glass. Smell is not too strong but nice and crisp. The taste was interesting, some hops up front but a bitterness that followed that was more like a pilsner than just hoppiness. A little citrus and pine feel to it and finishes with that almost champagne like crispness/sweetness that I would expect from anything calling itself 'Belgian' (I think the Belgian yeast give it this character). The mouthfeel is good, very carbonated and tickles going down and the only aftertaste is a faint bitter and sweet feel that is quite pleasant. It isn't going to be a new favorite but after a long day snorkeling in the sun this beer was nice and refreshing, crisp, a little overly carbonated however.
P.S. Bought it at Trader Joe's, comes in a 6 pack of 11.2 oz bottles.
★
851 characters

2.83
/5
rDev
-12.4%
look: 3 | smell: 2.5 | taste: 3 | feel: 3 | overall: 2.75
I work at Trader Joes, so I make it a point to try everything we get in the store, beer-wise. This one really didn't get much company buzz coming in and it's been sitting on the shelf at my store for almost 2 weeks and I have yet to sell one 6er. I don't recognize the brewery, but I would assume it's something along the lines of the Belgian version of Minhas, as Minhas makes a good deal of our American made beer (Simpler Times, Boatswain, Name Tag, etc.) Let's check it out.
A: Pours a clear pale gold with a strange looking bubbly head that looks more like bubble bath water than a regular head. I've never seen bubbles this big on a head. Interesting.
S: Smells...adjuncty. Sweet cereal malts and corn with a pale malt backing. A strange, almost Fritos-like corn scent keeps coming to me when I smell this.
T: Opens sweet with honey and grain. Smooth and faint malt is pretty much all I get in the middle with a slight grassy hop flavor on the finish. Nothing horrible about it, but there's nothing in here that says Belgian to me except the label. It's alright, but there's no way I would go back to this.
★
1,115 characters

3
/5
rDev
-7.1%
look: 3 | smell: 3 | taste: 3 | feel: 3 | overall: 3
330 ml bottle from Trader Joe. Pours golden with tall, foamy, white head and soda-like carbonation. Aroma is of grassy hops and biscuit malt. Body is medium and crisp. Taste is of grassy, herbal hops and bready malt. Finish is medium and slightly bitter. Simple inoffensive brew.
★
279 characters

3.51
/5
rDev
+8.7%
look: 3.5 | smell: 3.75 | taste: 3.25 | feel: 3.5 | overall: 3.75
From Trader Joe's. No idea if this is a re-branding of some kind...
Pours a brilliantly clear pale gold with a frothy white head on top. Surprisingly hoppy aroma...spicy and floral noble hops, a little doughy pils malt, not much yeast. Effervescent, lightly yeasty flavor. Subtle apple, spicy hop bitterness, a flicker of cereal grain, honey, and some steeliness. Not a whole lot of Belgian character coming from this, but there was no yeast in the bottle. Highly carbonated, clean, medium-light in body, somewhat creamy. Overall, this is really a pretty good, quenching summertime beverage that I think was $7-8 for a sixer. Again, not the most interesting Belgian beer around - it's oddly pilsener-like - but, I'll probably be picking up more of this throughout the summer.
★
778 characters
Josef Belgian Blonde Ale from Brouwerij Martens NV
77
out of
100
based on
32
ratings.