Dismiss Notice
Dismiss Notice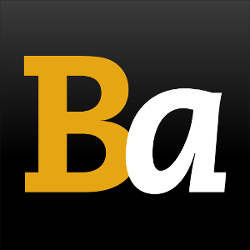 Join Our Email List →
And we'll send you the latest updates and offers from BeerAdvocate, because knowing is half the battle.
Dismiss Notice
Maelstrom (for SNAB)
- De Proefbrouwerij (bvba Andelot)
| | |
| --- | --- |
| Educational use only; do not reuse. | |
Reviews: 11 | Hads: 14
Reviews by BarryNL:
4.47
/5
rDev
+8%
look: 4.5 | smell: 5 | taste: 4.5 | feel: 4 | overall: 4
This is one big beer. Actually, if you took the SNAB Pale Ale from the same brewery and extracted half the water you'd probably end up with something similar. The main difference however is that, although this beer is still dominated by citrus hops, the malt flavours really come through underneath. This beer does a good job of hiding its high alcoholic strength which come through just enough to give a warming sensation
Overall, this is an excellent example of a style which I don't really like - personally, I think a barley wine should be all about malt but the Americans don't and this is a great example of how they prefer it over the pond.
★
648 characters
More User Reviews:
4.25
/5
rDev
+2.7%
look: 4.5 | smell: 4.5 | taste: 4 | feel: 4 | overall: 4.5
A unique barkeywine, with the aroma akin to an English old ale, with citrus from Cascade hops, yet only moderately hoppy. An expirey date of December 15 2007 yet no matter. Pours grapefruity with lots of hanging lace. A medium to full mouthfeel, very smooth. A complexity of mild tastes: caramel, grapefruit of course, tropical fruit, sugar, yeast. One of the best barleywines I have tasted. Alcohol hits the nose, and is warming.
Thank you Absumaster.
★
453 characters

4.02
/5
rDev
-2.9%
look: 4 | smell: 4.5 | taste: 3.5 | feel: 4 | overall: 4.5
A bottle carried back from Amsterdam (thanks Dad). Poured clear red with off-white head and a little lacing. The aroma has an enticing candied mix of fruity hops, like apricot and clementines, with vanilla. The flavor is surprisingly mild with a mellow caramel malts leading to citrus cascade hops and a long spicy finish. I'd like a little more flavor, but like the bottle says, this is certainly a beer with character. For what it is (something a little different in the style), it's a fine beer and I wouldn't hesitate to recommend it.
★
538 characters
3.8
/5
rDev
-8.2%
look: 4 | smell: 4 | taste: 4 | feel: 4 | overall: 3
picked up at the cracked kettle in amsterdam. dark amber color, about average for a barleywine, small dissipating head. tons of hoppy grapefruit in the smell, but more sweet than bitter. orange too. cascades really come through in the taste, giving more of that grapefruitiness, though somehow in a different way than say bigfoot would come off. definitely sweet, maybe a little sour. maybe its a blood orange from the grapefruit and orange taste mix. definite malt presence balances thing out nicely. medium to full bodied. i give it a 3 for drinkability because i was way bloated and it took a while to finish, although that may be due to the fact i had eaten a half hour earlier. regardless, though, its a sipper. spot on for the style - you would never know it wasn't brewed in america
★
789 characters

4.2
/5
rDev
+1.4%
look: 4.5 | smell: 4.5 | taste: 4 | feel: 4.5 | overall: 4
I ordered this one from crackedkettle.com. Its the only place that will ship to Canada. Cant really read the label but I can make out a few things, munich crystal malt, cascade hops, dry hopped. It has a best before of 15/12/07 and 38 EBU's Had this at near cellar temperature and it was a tasty treat
Pours with a thick dirty white head that leaves behind some excellent lacing. Great retention as well. Has a fiery red copper colour.
The nose is magnificent. A perfect blend of hops, malt and alcohol. The citrus comes through well along with a sweet caramel.
Tastes great. The hops are in control here but are not overwhelming. Slightly sweet with a warming alcohol background and some pepper followed by a long bitter grapefruit finish.
I am glad I have one more in the cellar, but it will be very hard to keep myself from drinking it. A must have if you ever come across this barley wine. Right up there with the best of them!
★
936 characters

4.12
/5
rDev
-0.5%
look: 3.5 | smell: 4 | taste: 4.5 | feel: 3.5 | overall: 4
This beer is brown and slightly murky with a thin head, right after pouring.
Smell is strong and sweet malty and somewhat dextrinous. The hops are very present and definatelly American Cascades. A generous amount of dryhop and grapefruit hops make this a nice balance between malt and hop.
Taste is sweet and malty with a munich malt maltiness. Alcohol is warming and there is a caramellic touch. Taste is not as sweet as smell would suspect. Bitterness is strong and has citric and grapefruit aroma's. There is some liquorice in the end. Mouthfeel is just a little too sweet and carbonation was a tad too low.
A great Dutch take on an American barley wine.
★
666 characters
4.72
/5
rDev
+14%
look: 4.5 | smell: 5 | taste: 4.5 | feel: 4.5 | overall: 5
This is a wonderfull beer. Its brewed for Stichting Noordhollandse Alternatieve Brouwers witch brews very fine beers at 3 Horne, Proefbrouwerij or at their own litle instalation. All beers of Snab are good( if their fresh and in condition) but this is one of their best. Pours out with a mighty head that stays long. Colour is cupperlike and has some haze but who cares.
Despite of the head the nose is from beginning on massive and great. Malts dominate but also ( cascade) hops to smell wich is said on the label. Further fitting fruity yeastesters in the beer make it one feast for your nose. Taste is full malty and alcoholic with a bitter aftertaste.
Great beer witch I'm gonna get more, when I get a chance to buy it!
★
725 characters
4.26
/5
rDev
+2.9%
look: 4 | smell: 4.25 | taste: 4.25 | feel: 4.5 | overall: 4.25
Had this a long time ago. Time for a review. Bottled at the 6th of December 2013.
Supposedly an American-style barley wine. Made with yeast from Oregon and Cascade and Amarillo hops from the Yakima Valley in Washington state.
It pours a hazy amber colour, bottled with yeast ofcourse.
The off-white head is creamy looking but fades quickly, leaving some lacing.
Smells of american hops. Haven't had that in a long, long time so that is very pleasant. The amarillo is very apparent. Resin and mango, with a firm base of sweet caramel malts. Smells nice.
The taste follows the nose. Fruity hops, sweet malts but a pretty decent bitterness too. The alcohol gives a warming sensation but is not overly strong in taste at all. Citrus peel is in there too.
The mouthfeel is nice, a smooth beer. Creamy mouthfeel and medium carbonation.
★
836 characters
3.75
/5
rDev
-9.4%
look: 3.75 | smell: 3.75 | taste: 3.75 | feel: 3.75 | overall: 3.75
3.68
/5
rDev
-11.1%
look: 4 | smell: 3.5 | taste: 4 | feel: 3 | overall: 3.5
Poured bottle into Unibroue tulip. Minimal head. Served at about 10C as recommended. Dark mahogany in color making it a bit darker than most barleywines. Certainly well-hopped, but not overly so. Cascade hops primarily. It has a very dry finish on the palate. I've had this beer three or four times and I have come to like it more with each try. Interesting to see a brewery from the Benelux brew an American style beer. I'm not a big barleywine fan, but this is one of the better ones for my US east coast palate not generally into high IBU beers. Worth a try if you can get your hands on it especially if you like this style brew.
★
632 characters

3.65
/5
rDev
-11.8%
look: 4 | smell: 4 | taste: 3.5 | feel: 3.5 | overall: 3.5
BA lists this as "American barleywine" but the 't Arendsnest barkeep described it as "a Dutch version of IPA". For me, it was a lot closer to a Trappist dubbel than an IPA.
Dark amber color with a slight haze. Big tan head with lace.
Lots of malt and hop aroma.
Taste is very big on malt with fruit and dark sugar. Not really much hop bitterness or flavor; certainly way short of the American preference in IPA.
Nice, smooth finish but a bit on the heavy side.
Good beer but different from what I expected.
★
510 characters

4
/5
rDev
-3.4%
look: 4 | smell: 4 | taste: 4 | feel: 4 | overall: 4
This bottle is a little different label than what is pictured (newer?) and states 9.2%
Pours amber in color with a decent size light cream head. Interesting nose, the sweet maltiness shows itself with a nice raisin sweetness and caramel, also a good amount of citrus aroma, but this blends with a yeasty, breadiness and just a hint of alcohol. Taste is very similar with the citrus and strong breadiness hitting up front as the sweet raisiny maltiness kind of drifts underneath and is evident behind the citrus notes, just before a slight grassy bitterness leads into the finish. Mouthfeel is medium to heavy body, somewhat zesty carbonation keeps the thicker maltiness in check. Only the slightest hint of alcohol warmth in the finish and a small bit of dryness on the tongue. Very good beer, I think this beer will improve with age for a decent amount of time as the flavors meld together.
★
891 characters
Maelstrom (for SNAB) from De Proefbrouwerij (bvba Andelot)
88
out of
100
based on
11
ratings.