Dismiss Notice
Dismiss Notice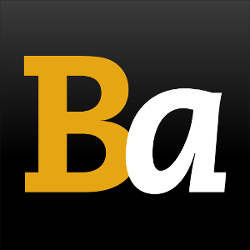 Join Our Email List →
And we'll send you the latest updates and offers from BeerAdvocate, because knowing is half the battle.
Dismiss Notice
Galaxy Pale Ale
- New England Brewing Co.
Reviews: 39 | Hads: 292
4.45
/5
rDev
+4.2%
look: 4.5 | smell: 4.5 | taste: 4.5 | feel: 4 | overall: 4.5
64 oz growler of the second batch. I believe this was tapped on 9/21/12. Pour into a NEBCO pint glass.
A - Like most hoppy beers from NEBCO, this is unfiltered. Hazy orange body that resembles juice. One finger high white head forms with large bubbling. Settles into a thin white cap with loads of sticky lacing and retention.
S - Orange juice hops, pine, light grass, and some crackery malts. The finish is very faint, but its certainly of dank weed. Smell is excellent.
T - Orange and grapefruit juice, a touch of pine and grass, light and crackery malts then BAM...a huge wall of bitterness. Its just so pleasantly bitter with clean and fresh notes of citrus. There is a little danky and spicy bite to round things out as well.
M - Light to medium bodied with great carbonation. Very crisp with a lasting bitterness.
O - Another amazing hoppy hit from NEBCO. This beer drinks like an IPA, but has the alcohol of one of those new-fangled session beers. This is extraordinary stuff!
★
989 characters

4.23
/5
rDev
-0.9%
look: 4.25 | smell: 4.25 | taste: 4.25 | feel: 4 | overall: 4.25
Pours a beautiful clear golden color with a white head that trails the glass as you drink. The smell was full of light citrus and floral notes from the hops, very crisp scent. The taste was a wonderful melding of different kinds of hops giving a bright and flavorful beginning and a complex middle and crisp finish. A wonderful interpretation of the style.
★
356 characters
4.58
/5
rDev
+7.3%
look: 4.5 | smell: 4 | taste: 5 | feel: 4.5 | overall: 4.5
Poured from the growler on 10/4/12. Have had this beer a few times before but just reviewing it now.
Really good looking beer! Hazy light orange color with a one finger, off white head. Retention is pretty good but the lacing on this beer is all the way down the glass. Just awesome!
Fresh citrusy hops in the smell. Not a particularly strong smell but refreshing.
Taste is nothing short of awesome! Blast of citrusy hops up front with some piney notes on the back end. Orange and grapefruit come through beautifully here. Excellent amount of bitterness that hits the palate perfectly.
Mouthfeel is very nice. Good amount of bitterness, not too harsh. A little high on the carbonation.
Overall this is an insanely drinkable beer. Splitting a 64 oz growler with a friend but could easily take this by myself.
One of my favorite offerings from nebco, hope the decided to bottle or can this soon!
★
900 characters

4.19
/5
rDev
-1.9%
look: 4.25 | smell: 4 | taste: 4.25 | feel: 4.25 | overall: 4.25
Such a treat when you can find this on tap. NEBCo would kill it with a packaged version of this beer. Galaxy hops lend a super clean citrus and floral note, very attractive in the glass with a finger of creamy off white head. Visibly carbonated in the glass and easy to take down by the gulp as a result. Hop bitterness is perfect for a pale ale, you get the clean expression that some malt heavy IPAs lose. Agitation is necessary to rejuvenate the aromas. You get a bit more of the malt character as it warms up, both in flavor and aroma.
★
539 characters

4
/5
rDev
-6.3%
Growler poured into glass
Hazy golden yellow, thin layer of white bubbles. No visible carbonation.
Aroma of pine, grassy
Slight bitter bite on the front of the tongue, pine hops in the middle, bitter aftertaste on the back of the tongue.
Smooth, little carbonation.
Good iPa , fresh and worthy of a growler refill
★
320 characters

4.14
/5
rDev
-3%
A: Hazy (probs from Galaxy dry hopping) medium golden with brighter yellow straw highlights. 2 finger, loose, pillowy and light, starchy white head.
S: Herbaceous, woody, green smelling beer. Sarsparilla, grapefruit, orange,
M: Meringue like. Creamy, smooth and light bodied. Moderate carbonation. Soft and lasting astringency.
T: As expected large grassy notes combine with solid pale malts to give the tropical passion fruit and leafy lime citrus flavor give a pie like finish. Lots of bready and toasted. crust. notes. Bitter and light spice notes, blood orange. Has a low-moderate medicinal quality. Clean tasting and an excellent hop profiling beer, which is also it's limiting factor.
★
694 characters
4.41
/5
rDev
+3.3%
look: 4 | smell: 4.25 | taste: 4.5 | feel: 4.5 | overall: 4.5
Galaxy pale ale pours a bright, hazy golden color with a slight amber hue. The aroma pops with some dank grapefruit, some lighter citrus and bread notes. Big citrus and grapefruit taste that you'd find in a ipa, but there's very little bitterness. I would imagine the ibus are 40-50. The taste is rounded out by a bread malt and creamy mouthfeel that provides balance and medium body feel. The malt presence makes this unmistakably an APA , but it has huge hop flavors and balance that make this stick out from the typical APA. In other words it teeters the line of APA and session ipa, but captures the best of both. Its a shame this is growler only as I would love to kill six packs of this all year round. Plus the artwork for this beer would be pretty cool. (94/100)
★
771 characters
4.45
/5
rDev
+4.2%
look: 4.5 | smell: 4.5 | taste: 4.5 | feel: 4 | overall: 4.5
Nice bright golden , slightly hazed from the cask. Small head, like you would expect froma cask ale.
Smell is great..sharp piney hops. I have never had Galaxy before this, but I'm loving the smell of it.
Just enough malt background to soften the hop slap....and I mean that in the best way. The hops are bright, pine, grapefruit, lemon. The malt soft bordering on doughy, but just a slight hint of it.
I could drink this all day. A great APA with a lot of flavor for a beer under 5%....a nice addition to the NEB lineup.But I would expect no less from them. They are rollin' !
★
576 characters
4.42
/5
rDev
+3.5%
look: 4 | smell: 4.5 | taste: 4.5 | feel: 4 | overall: 4.5
Poured from a 45 minute old growler...
A: Pours extremely hazy golden, hues of orange. Large, cloudy white head.
S: Stern floral and citrus aromas, some dank cannabis.
T: Comes off a lot like a "lighter" Gandhi Bot. Im having a hard time calling this an APA, especially with such a robust hop bill. Whats funny is that I understand NEB does not use galaxy hops in Gandhi Bot, yet the flavor profile is so similar. Maybe its the yeast? I guess there is a NEB "house flavor".
Still, this is not as bitter as Gandhi Bot, and the malt profile is slightly also less sweet. Hops are the star here...fat, juicy, citric. Really, an amazing beer especially at less than 5%.
O: This should be canned and put into regular rotation.
★
726 characters
4.22
/5
rDev
-1.2%
look: 4 | smell: 4.5 | taste: 4 | feel: 4 | overall: 4.5
Fresh on tap at prime 16 on thurdays night new haven of beer week.
Nice color with a bit of cloudy haze. not much of a head as it was busy and sat on bar but what was left was thick. Lacing was nice through out the beer.
The nose jumped out at me with seriously fresh floral and citrus notes. Definitely got the passion fruit from the galaxy. Also some fresh dank as mentioned in previous review.
Taste followed suit with all the main players for a good hoppy pale. grapefruit rind, passion fruit and a considerable grassy hop freshness that really made it special. Must have fresh hopped the shit out of this one.
Mouthfeel was just right for this beer and with this below 5% abv very sessionable.
I love Sea Hag but this one might just top it for me. Can this fucker ASAP!
★
781 characters
4.53
/5
rDev
+6.1%
look: 4.5 | smell: 4 | taste: 5 | feel: 4 | overall: 4.5
I've had Galaxy several times recently - a growler fill a few weeks ago, and at some local tap rooms as kegs have been getting around.
A: This beer pours a delicious and enticing honey-amber with just enough cloudiness to let you know it's fresh and floral. Nice creamy white head with solid retention and lacing.
S: Super citrusy and floral.
T: This is my favorite pale ale by far and I can't say enough good about the taste. Citrusy, hoppy taste that, for me, brings to mind orange juice on the back end.
M: Not teriffically substantial, not thin - perfect for a low ABV session beer.
O: I love every beer NEBCO makes, but I'd kill to have this canned and put in sixpacks. Canning this would immediately make it my new daily "go-to" brew. This is a delicious sessionable pale ale. The 4.8% ABV is surprisingly low for the amount of flavor available here.
★
861 characters

4.2
/5
rDev
-1.6%
look: 4 | smell: 4 | taste: 4.5 | feel: 4 | overall: 4
Brewed in honor of the first (and hopefully annual) New Haven Craft Beer week. Poured into a pint glass.
A) Nice cloudy yellow (not sure if this is unfiltered or not). Minimal head and there is some minor lacing.
S) Light hops and nicely floral.
T) Starts off sweet, get some grapefruit notes up front and the finish is to me lemon zest. I like the bitterness.
M) Nice medium carbonation.
O) At 4.8% you can drink this all day. It's nice to have a beer that is this sessionable but still packs a nice taste. Hopefully they save some for a cask for part of the New Haven Craft Beer Week festivities.
★
603 characters

4.21
/5
rDev
-1.4%
look: 4 | smell: 4.25 | taste: 4.25 | feel: 4 | overall: 4.25
Thanks to Martin for hooking me up with this one. Poured from a 32 oz growler into a Kuhnhenn snifter.
A-Cloudy golden orange with small head and minimal lacing.
S-Pineapple, orange, and pine hops.
T- A subtle sweet malt flavor with notes of ripe pineapple and dank pine. Catching a little funky flavor towards the end.
M-Smooth with moderate levels of carbonation.
O-Excellent sessionable pale ale with a lot of flavor and great balance.
★
448 characters

4.5
/5
rDev
+5.4%
look: 4 | smell: 4 | taste: 5 | feel: 4 | overall: 4.5
Poured into a snifter from a day-old growler.
Pours a pale, hazy orange.  Full, white head that is foam-like, but leaves behind little lacing.
Big floral and citrus nose.  Lots of grapefruit and dank pine.  Maybe a touch of caramel malt in the background, but it's hard to get anything over the hops.
Immediately I get a piney resin that doesn't wait to leave a film of hop oil behind.  Tastes incredibly organic, like I'm chewing on hops.  Finishes with grapefruit and even more pine hops.  You know the cooling current over the tongue when you breathe after having a mint?  I feel like I'm getting hops vapors when I breathe.  Hop heads will love this.  .
Mouthfeel is light-medium with somewhat low carbonation.  As noted before, leaves behind a wicked resin of hops oil.
Overall, I wasn't too sure what to expect for a 4.8% ABV pale ale, but holy crap does this punch some flavor and a nose to match.  As we were joking at NEBCO as my growler was being filled, this brew is somewhat of a Gandhi-lite... In a very good way.  It may be somewhat one-dimensional in terms of hops overload, but considering the alcohol content I'm throughly impressed, which scored major kudos from me.  Make sure to try this is you see it on tap!
★
1,247 characters
Galaxy Pale Ale from New England Brewing Co.
93
out of
100
based on
39
ratings.