Dismiss Notice
Dismiss Notice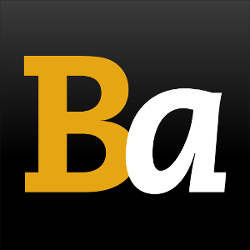 Join Our Email List →
And we'll send you the latest updates and offers from BeerAdvocate, because knowing is half the battle.
Dismiss Notice
Wine Barrel Plus
Reviews: 11 | Visits: 14

4.78
/5
rDev
+20.7%
vibe: 4.5 | quality: 4.5 | service: 5 | selection: 5
This has recently become one of my go to stores whenever I have a chance to make the drive down to Livonia. The recently expanded and reorganized the beer selection and added new coolers. They have a huge wall of shelves that are all singles of everything they have in the store. The beer buyer is extremely good about pulling in new and limited release; and in fact I can usually expect to find something I have been searching for whenever I visit that I can't find anywhere else. The staff is great and is always willing to help, and will order anything you want if they don't have it. They recently started doing a rare beer club, where for every 10 6 packs you buy(including bombers/singles) ; you get the option to buy a beer from their rare beer cellar. They also have a fantastic and wide selection of homebrew supplies, and the yeast is always well within the freshness dating. They also have a ton of equipment and kegs as well. They really have improved in the last year, and I can honestly say this is probably the best store in the area for me now.
★
1,068 characters
4.42
/5
rDev
+11.6%
vibe: 4.5 | quality: 4.25 | service: 4.75 | selection: 4.25
My favorite shop in southeastern Michigan. I have been living in North Dakota for almost a year, so I really miss this place. Has the most helpful staff of the places in this area. A good atmosphere and good selection, coolers and shelves. I'm not really into homebrew but if I was this is the place to go. Their homebrew guy is super passionate and is always encouraging me to give it a shot. Great wine and cigar selection also.
★
430 characters

3.78
/5
rDev
-4.5%
vibe: 3.5 | quality: 3.5 | service: 3.5 | selection: 4.5
I have been to the Wine Barrel many times. The owner Mark can be very helpful once you get to know him. They have a huge selection of craft and import beers. They have a very cool beer cellar with quite a bit of rare aged beer. They are average priced on most things, but very pricey when it comes to the rare stuff. Mark is always willing to try and obtain hard to get items for his customers. Overall this is a good place to try and good a hold of things that you can't find in many other stores if you are willing to pay the price.
★
534 characters
3.8
/5
rDev
-4%
I have been making a point of trying to get out once a week on lunch and try a new place to see what is out there. Wine Barrel Plus did not disappoint and I managed to walk out with a 6 pack of Left Hand Milk Stout which I have not been able to find at any of the stores I regularly shop. Selection on Michigan beers was very solid and a very decent selection of more rare beers as well. Could definitely use a better selection on the single beers but few places I have gone has been strong in this area. The owner does have a cellar in back with some very nice aged beers so he was very nice about taking the time to show me some of his stuff. Prices were average and slightly cheaper than some of the area craft brew stores. I will certainly be a returning customer.
★
768 characters
4.15
/5
rDev
+4.8%
My friend and I just went here a few days ago to buy our first homebrewing supplies. Good selection of homebrewing stuff. Probably everything you need (although I am new so I don't really know for sure).
They have a huge selection of beers to buy. Very good variety. The guys that ran the place were friendly and knowledgable. They also keep beer in a cellar to age.
It's a nice store (don't let the website fool you) and if you are looking for homebrew supplies and you are in the area, look no further.
★
507 characters
2.6
/5
rDev
-34.3%
This establishment has a great selection of craft beer. Much of which is well aged judging by the dust.
This establishment has a decent selection of hombrew supplies, however much of the equipment is dusty/dirty, the hops are not in good condition, and ingredients are in disarray.
The service here is not good, help is usually non-existant. The owner (or at least that's who was able to help me the most) when helping me made me feel like a dumbass, which isn't helpful IMO.
I won't be going back here. I will be looking for other homebrew and beer stores right down the street.
★
580 characters
3.28
/5
rDev
-17.2%
vibe: 3 | quality: 3 | service: 3 | selection: 4
OK place to stop in and view there selections if you are in the area. They have a lot of bombers to choose from. Michigan brewers are well represented here and they do have the "hard to find" beers as well. Last time I was in there they had a decent selection of things for the home brewer. I did feel as if the place was a little disorganized, dirty and cluttered. When I went in there half of the lights where off and it was cold. Maybe they are saving money not sure on that one. I must say there prices are very high. So I would not make this a place to make my regular stop. But you may find that beer that you have been looking for, just hope that it is fresh!
★
666 characters
4.3
/5
rDev
+8.6%
Very good outlet. As everyone a little affected by the current adjunct shortage.
That said is they know there stuff and are on top of the game. Had a decent selection and were knowledgeable enough to work with you to locate what you need. I wish the display was easier to locate what you were looking for easily although it was not that hard to find.
Prominently located near the front of the store. Although not included in the rating the selection of craft brew was excellent. They could do with a little more of it in the cooler but apparently they turn it over fairly quickly.
★
582 characters

3.2
/5
rDev
-19.2%
This is mostly a homebrew shop. I'm not really into homebrewing, but I can make out that the selection was pretty average; crystalized malt extract, a fair selection of hops, yeast strains and liquid yeast. One kudo point is for the homebrewing books they had. Nice. Looked like they had some items for those who brew in bigger quantities as well (Keggin' supplies). A fair selection of Michigan brews and regional micros filled the shelves. Service was fair. Not overly helpful, but friendly enough. I guess i'm biased; once you've been in Brewing World by Kuhnhenn, everything else really pales in comparison.
★
611 characters

4.15
/5
rDev
+4.8%
This was my standard homebrew supply shop for many years while living in Windsor, Ontario. It's always fun bringing beer supplies across the border too. The shop has a wide selection of standard grains, including crystal malt ranging from 10L to 120L. Bulk pale malt of different varieties are also available. Bulk liquid malt extract (light, dark, and wheat) are always available, as well as a fair selection of dry extract. Lots of kits too, but most seem to be past their prime and are always on sale. Quite a good selection of hops too, whole and pellet, by the ounce or by the pound, and always well stocked. Plenty of liquid yeast (mostly White Labs) for beer, wine and mead. Several dry yeast strains are stocked as well. They also have a small library of brewing books for sale and a pretty good selection of brewing hardware (pots, burners, carboys, etc.). Overall, prices are a little on the high side.
If you're looking for kegging equipment they have everything you need, but again the prices are a little high. I tended to pick up small parts here and there while making larger purchases online from other sources. But if you need a part fast, they likely have it. The staff was always quite knowledgable and had no problem spending time answering questions or making suggestions on things to try.
As far as beer goes, I tended to think of this more as my homebrew shop that happened to have some beer in it. The fridges were taken up mostly by macros, but there was a moderate selection of micros on the shelves (local Michigan, Rogue, Goose Island, etc.).
★
1,576 characters
3.7
/5
rDev
-6.6%
I actually stopped by here on a tip from a friend because I was in desperate (desperate, I say!) need of a siphon starter for my homebrewing. So I naturally took like 45 minutes and just looked around for the heck of it.
Average selection of malts and malt extracts -- but a good selection of chemicals and equipment. If you have an immediate need for a pot to brew beer in that could also double as an oversized bathtub, you've found your place! Seriously though, it's a decent shop for folks living on the west side of D-town. If you're Ann Arbor, you'd probably just go to Merchant of Vino's for malts, hops, yeast, etc... -- the basics, essentially. There are other shops around (Brew N' Grow, etc...) that have what's offered here.
Beer selection itself is OK. Not spectacular, and all the macrobrew is refrigerated nicely while the good beer is left abandoned at the doorstep of the beer orphanage, living its life in squalor on the warm, open air shelf.
Friendly gentleman at the desk was very polite and offered discounts via their website. But he also watched me search seemingly endlessly for my siphon starter for like 8 minutes without asking me if I needed anything.
Worth a trip if you live nearby for sure.
★
1,233 characters
Wine Barrel Plus in Livonia, MI
89
out of
100
based on
11
ratings.