Dismiss Notice
Dismiss Notice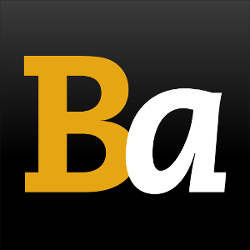 Join Our Email List →
And we'll send you the latest updates and offers from BeerAdvocate, because knowing is half the battle.
Dismiss Notice
Baird Angry Boy Brown Ale
- Baird Brewing Company / Fishmarket Taproom
| | |
| --- | --- |
| Educational use only; do not reuse. | |
Reviews: 87 | Hads: 145
4
/5
rDev
+4.7%
look: 4 | smell: 4 | taste: 4 | feel: 4 | overall: 4
A: Poured from a bottle to a pint glass. Had a half inch of long-lasting head and good lacing. Had a brown color and somewhat cloudy consistency.
S: Smelled of roasted malt, sugars and a nuttiness.
T: Flavored with roasted malt, chocolate, caramel and a nutty quality. Not badly done.
M: A decent amount of carbonation and a smooth finish. Medium-bodied.
D: This is a drinkable, well-made beer. A good example of an English brown ale not actually from England.
★
465 characters
3.36
/5
rDev
-12%
look: 4 | smell: 3 | taste: 3 | feel: 4 | overall: 4
Pours a very dark chestnut brown color with amber edges and a thick foam head. Aroma consists of roasted chocolate maltiness, caramel, hazelbut and hops. Slightly roasted malty flavor with hints of caramel, chocolate, hazelnut and nice hop presence that balances everything out. Sweet and malty with a dry hop finish.
★
317 characters

3.25
/5
rDev
-14.9%
look: 4 | smell: 4 | taste: 3 | feel: 2.5 | overall: 3
from the baird brewery 'at the base of mt. fuji'
6.2% brown ale
looks like a brown ale and has some real steadfast lacing. nutty tang, earthy aroma with a burnt sugar complexity. lots of carbonation and a bit thin in the mouth. a pleasant underlying blanket of brown sugar and maple exists, but finds itself covered by a metallic, husky flavor and an awkward, intrusive bitterness from the hops. the taste left on my palate after each sip washes over is pleasant enough to take the next sip, but like an unnamed reviewer stated in his baird pale ale review, it's ok to drink but will not be revisited especially with the import price tag.
i have a feeling these beers would taste a lot better at the source.
★
711 characters
3.66
/5
rDev
-4.2%
look: 4 | smell: 3 | taste: 4 | feel: 3 | overall: 4
Pours a deep amber/brown with a frothy tan colored 2 finger head. Lots of sticky stuff on the glass. Head stays awhile.
Smells faintly of sweet malt, roasted aroma, slight hoppy notes, slightly fruity. None jump out though.
Plenty of sweet caramel flavor, roasted/toasted flavor, some slight chocolate, bitterness towards the finish. Tastes better than the nose leads you to believe.
Medium bodied, smooth, moderate carbonation, dry finish.
Tasty brew with a slightly above average ABV, drinkability is fine. This is the brew I'd have the most if I lived by the brewery.
★
574 characters

4.15
/5
rDev
+8.6%
look: 4 | smell: 4 | taste: 4 | feel: 4.5 | overall: 4.5
12 ounce bottle. Served in a pint glass, the beer pours a hazy brownish/red color with about an inch off-white head. Head retention and lacing are both good. It smells like caramel malt, strawberries, and a bit of hops. Taste is similar to the aroma, it tastes like dried strawberries, caramel and roasted malt, grassy and citrusy hops, and some bittersweet chocolate. Not quite what I expected from this brew, but it's a pleasant surprise. Mouthfeel/body is medium, it has a bit lower than average carbonation and it's a bit oily and slick. Drinkability is pretty good, it's very easy to drink. This definitely isn't your typical brown ale, and I like it a lot. If it wasn't for the price ($4.99 a bottle) I'd pick this up more often. If you get a chance to try one, you should. Recommended.
★
792 characters
3.98
/5
rDev
+4.2%
look: 4 | smell: 3.5 | taste: 4 | feel: 4 | overall: 4.5
Poured from the 12oz bottle into a pint glass. Body is an amber-brown hue, topped by a thin, creamy white head. Aroma of caramel malt with a hint of mocha-like roastiness, along with a hint of mellow, fruity hops. Palate is mildly sweet up front, with the caramel and darker malts playing off of one another quite nicely. The slightly smoky roasted malt emerges mid-palate, tempered by a mild sweetness that lasts on through the finish. The medium body conveys the flavor well and is appropriate for the style. This is a highly drinkable brown ale, one that I'd drink a lot more of in the future if it weren't $4/bottle.
★
620 characters

3.88
/5
rDev
+1.6%
look: 4 | smell: 3.5 | taste: 4 | feel: 4 | overall: 4
Alas, the last of my Baird beers. Hopefully I will find some others to try soon.
Pours a dark brown with a thick creme head. Flavor is earthy, but a bit heavy on the sweet side. Feel is a bit slick. Lower carbonation. Overall, a decent brown ale. A bit too sweet, but still nice to drink.
★
289 characters
4.13
/5
rDev
+8.1%
look: 4.5 | smell: 4 | taste: 4 | feel: 4 | overall: 4.5
pours a deep deep inviting brown with slight amber undertones and off white head
refreshing aromas of malt, slight sugar, slight dried fruits, and crisp hops
starts with creamy malt and slight chocolate with crisp dry hops and slight apples and lemons on the finish. hops persists in the finish
good body, not too sugary, pretty hoppy for a brown ale
a very interesting beer. starts creamy and medium bodied and then gets slighty fruity and then hoppy dry through the long finish. well worth trying, I know I'll be getting another bottle; soon
★
547 characters
3.36
/5
rDev
-12%
look: 2 | smell: 3.5 | taste: 3.5 | feel: 3 | overall: 3.5
Bottle (courtesy of Presario): Poured a dark brown color ale with a small head with very minimal retention. Aroma of strong malt with some roastiness and caramel. Taste is also dominated by the strong roasted malt with some nice hops that lends a hoppier finish. Body is quite full for a brown ale but overall this kind of lack carbonation. Good for the style but seems to be missing something to be truly great.
★
412 characters
4.2
/5
rDev
+9.9%
look: 4.5 | smell: 4.5 | taste: 4 | feel: 4.5 | overall: 4
Foamy persistent head. The color is quite impressive, almost opaque amber dark purple. The smell is very nice, yeasty, with lots of red fruits, I'd say sweet strawberries. The first impression in the taste is of sweet red fruits, and it's quickly combined with a dark chocolate bitterness. The chocolate thing is less noticeable than in Rogue American Amber Ale for example though. Maybe some caramel in there. The mouthfeel is very enjoyable, round and smooth at first, more rough and powder like after a while. Drinkability is quite good, not that I could have many of these in the same session, but I feel like I wouldn't mind have one every day.
★
649 characters
4.3
/5
rDev
+12.6%
look: 4.5 | smell: 4.5 | taste: 4 | feel: 4.5 | overall: 4.5
Dark, cloudy brown color with an exceptionally good-looking, smooth tan head. Smell is a candy-sweet strawberry, light whisps of alcohol.
Taste is big red fruits malt character which explodes in the mouth to thick, chunky hoppiness. Afternotes of candy strawberry and alcohol. Dark chocolate comes in as well. A little watery after the initial which I thought added to the drinkability rather than detracting from the mouthfeel, which I thought excellent.
Medium to heavy body. My stomach was heavy after half the glass. Still, I would seek this beer out again.
★
567 characters

4.1
/5
rDev
+7.3%
look: 4 | smell: 4 | taste: 4 | feel: 4 | overall: 4.5
Sampled on tap at Popeye in Tokyo.
This ale poured a hazy, reddish-brown color with off-white foam that left some lace on the glass. The smell was floral (cascade) hops with a bit of malt. The taste was sweet malt with both floral and bitter hop flavors. Not overly complex, but nice. The mouthfeel was smooth with medium body and carbonation. The aftertaste was hoppy. This was a nicely drinkable ale. Very easy to drink.
★
425 characters
Baird Angry Boy Brown Ale from Baird Brewing Company / Fishmarket Taproom
86
out of
100
based on
87
ratings.