Dismiss Notice
Dismiss Notice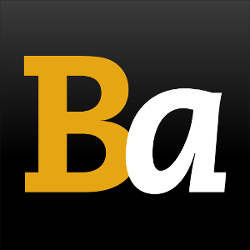 Join Our Email List →
And we'll send you the latest updates and offers from BeerAdvocate, because knowing is half the battle.
Dismiss Notice
Rising Sun Pale Ale
- Baird Brewing Company / Fishmarket Taproom
| | |
| --- | --- |
| Educational use only; do not reuse. | |
Reviews: 83 | Hads: 148
3.59
/5
rDev
-4.3%
look: 3.5 | smell: 4.5 | taste: 3.5 | feel: 3 | overall: 3
Pours out bright orange amber with a small bit of a haze to it, head is slightly tan and drops to a thick layer of fat bubbles.
Smell. Has a very nice balance of sweetness and creaminess; has a sweet caramel flavor to it, but aroma stays rich and creamy. There is a small citrus hoppiness in the aroma, but it stays predominantly sweet.
Taste. A bit more of the citrus comes out, and a lot of the caramel sweetness drops out. Flavor is not as rich as i thought it would be, tastes a touch watered down. The sweetness comes back in as it warms, but overall tastes on the mild bitterness side; lemon/lime citrus.
Mouthfeel. Body is on the thinner side, but not bad. Has a nice balance to it. The carbonation is at a good level, and also with the body and flavor, this beer is certainly on the refreshing side.
Overall, not a bad beer at all. I enjoy it, but I think i payed close to $4 for this bottle, which is definitely not worth it. I like the aroma the most, but the flavor is still pretty good as it brings a nice hoppiness that is not overly bitter and is refreshing. A good beer, but not one i will get again...too expensive and there are better ones out there more available.
★
1,188 characters
3.08
/5
rDev
-17.9%
look: 4.5 | smell: 4 | taste: 3 | feel: 2.5 | overall: 2
Picked up a single of this beer at Root Cellar in Kenwood, OH.
A: Pours a cloudy, fuzzy orange with a big 2 inch evenly sized bubbled head. Head retention is good, but no immediate lacing detected.
S: Smells of lemon zest, light orange and mildly toasted malts.
T: Much like the nose. Lemon zest, lightly toasted malts, bread and other floral scents.
M: Light to medium bodied and a bit grain. Semi-dry with a lingering finsh.
D: Nice and enjoyable, but I had to pay $4.99 for this. Way to overpriced in my opinion - even as an import - no thanks.
★
552 characters
3.5
/5
rDev
-6.7%
look: 3.5 | smell: 3.5 | taste: 3.5 | feel: 3.5 | overall: 3.5
Poured from the bottle a hazy amber gold color with a thick and creamy off-white head.
Aroma is one part earthy citrus and one part grainy malts.
The taste is quite malty with a mild bitter hops presence. Finish has a metallic tinge to it. Definitely a pale ale of the English style.
Lighter bodied, dry, and mildly carbonated.
A nice pale ale - nothing memorable.
★
368 characters
3.5
/5
rDev
-6.7%
look: 3.5 | smell: 3.5 | taste: 3.5 | feel: 3.5 | overall: 3.5
Popped open a gusher here.
Pours a deep golden color with a think frothy 2 finger white head. Lot sof sediment at bottom of glass.
Sweet malt aroma & faint earthy hops.
Has a citrus & floral hop flavor, some spiciness, a slight tartness, enough sweet malt to balance things out.
Dry, chewy, a bit too much carbonation for my tastes, lingering dryness.
Refreshing beer for a hot sunny day.
★
393 characters
3.55
/5
rDev
-5.3%
look: 3.5 | smell: 3.5 | taste: 3.5 | feel: 3 | overall: 4
12oz. bottle
Pours a slightly hazy pale orange amber. Small white head maintains, mild lacing on the glass.
Pleasant citrus hop aroma with a mild malt backbone.
Citrusy hops upfront, medium bitterness. Mild malt taste as it finishes clean and dry.
Rather light body, mild carbonation.
Nice pale ale, well balanced and easy to drink.
★
337 characters

4.33
/5
rDev
+15.5%
look: 4.5 | smell: 4 | taste: 4.5 | feel: 4 | overall: 4.5
Pours a foggy gold touched brown with a nice thick crème head. Nose is earthy and citrus. Flavor is earthy as well with a nice touch of citrus character. So well balanced. Sweet, but earthy all the same. And everything is in order. Feel has a good carbonation to it and the liquid is nice. Man, this is pretty good stuff. Masterfully crafted and a real pleasure to drink. It would be real interesting to see this on cask, but that's a pipe dream I'm sure. If this is the future of brewing in Japan, I'm booking my flight now.
★
526 characters
3.95
/5
rDev
+5.3%
look: 4 | smell: 4 | taste: 4 | feel: 3.5 | overall: 4
A 355ml/12 oz. bottle with a label that's just slightly tweaked from the version shown - same design, but a bit 'rougher'-looking, emulating the style of Japanese block prints. Alc./vol. is a tiny bit lower, too: 5.0%. Poured to a pint glass.
The side label tells me that this Pale Ale is "indescribably complex, but [it] holds tenaciously to Japan's prime aesthetic value - supreme balance."
A: Pours slightly hazy, a fuzzy orange-ness that mostly resembles an apricot. Big fluffy almost-white head, over 3 fingers high from a modest-strength pour. Crackles and pops away over a minute of so, becoming rockier and creamier all at once; drops to about a finger-high then hols steady a while. Steady rising carbonation, thin rings of lace. A little unfiltered grit at the bottom, so decant carefully.
S: Has a fresh, fruity tartness blending nicely a sweet toffee-like malt. Hops mimic tangerines a little, maybe a slight pink grapefruit tart/sweetness; later sniffs bring a sort of candied fruitiness melded with toasted grain, which I can liken only to the cereal 'Fruit Loops'. Still, I like it overall.
T: Huh, now that that 'Fruit Loops' aroma is stuck in my nose, the first taste is, well, 'Fruit Loops' - a sort of vague, sugary tartness that meets a lightly toasted grain body. Hmmm... Fortunately the beer doesn't stay there or I'd be disappointed. What this beer evolves into is a bright, fruity beer that has enough of a dry, spicy kick to it to bring the 'harmony' that the label references. Lemony zest and a touchy of leafy hops, too.
M: Light-medium body, just a bit grainy due to some unfiltered-ness. Carbonation seems soft and light. Lingering dry bitterness.
D: A pleasing, rather refreshing and worthy of 'session'ing Pale Ale. No real complaints, no huge highlights. It's certainly worth a try and its one I'm glad has been introduced to the US by the Shelton Bros. But for a $5 price tag, it's one I'd consider from time to time...
Zen Brewmaster, you have achieved your balance. Kampai!
★
2,016 characters
3.36
/5
rDev
-10.4%
look: 2 | smell: 3.5 | taste: 3.5 | feel: 3 | overall: 3.5
Bottle: Poured an orangey color ale with a medium off-white head with minimal retention. Strangely carbonation is really low on that one. Aroma of floral and sweet malt as well as nice hops is clearly evident. Taste is kind of overpowered by slightly bitter hops with an underlying sweetness that doesn't really do it for me. Ok without being anything too special.
★
365 characters
4.07
/5
rDev
+8.5%
look: 3.5 | smell: 4 | taste: 4 | feel: 4 | overall: 4.5
Appearance: Reddish orange, like those coral necklaces, a spritzy head that died off eventually.
Smell: An enticing scent of tangerines and jasmin tea, this really had an oriental spin to it.
Taste: Again, it's like taking a trip to the far east in a bottle. The first few sips are like lychees in a mild syrup and the hops are flowery, the bitterness is progressive and creeps up on you and the aftermath was very similar to green tea. I love tea, so this really hit it off for me. As Japanese as an IPA could possibly get.
★
530 characters
4.55
/5
rDev
+21.3%
look: 4.5 | smell: 4.5 | taste: 4.5 | feel: 5 | overall: 4.5
Appearance: Hazy orange body with a tight white head and fine exceedingly stubborn lacing.
Aroma: Grapefruit and malt.
Taste: Lemon, grapefruit, and floral hoppiness with malt, perfectly balanced.
Mouthfeel: Exceedling smooth, with the tiniest carbonation.
With this much citrus, this is a US pale all the way.
★
314 characters
4.12
/5
rDev
+9.9%
look: 4 | smell: 4.5 | taste: 4 | feel: 4 | overall: 4
Beautiful persistent foamy dense head on a round and hazy orange color. The smell reminded me of the Angry Boy brown ale: yeasty, with red fruits, maybe some oranges, more like jelly, with less sweetness. The taste was fruity, with more citrus, orange and grapefruit. A deep chocolate like bitterness. The hoppiness is quite thick, very round in the mouth, and harmoniously combines with the first impression of smoothness. Good and drinkable, although I like the angry Boy better.
★
481 characters
4.03
/5
rDev
+7.5%
look: 4.5 | smell: 4 | taste: 4 | feel: 4 | overall: 4
Neon orange brown color--like a rich pale ale--and a lasting flaky cream head that swamps out for the duration of the drinking.
The taste is light bodied and highly hoppy, so hoppy that I wondered what the IPA would taste like. Small malt roundness and not too sweet. Very low carbonation combined with the dry hoppiness creates something of lockjaw on the mouth. I needed another sip to clean it out.
Pretty tasty brew we got here.
★
438 characters

4.15
/5
rDev
+10.7%
look: 4 | smell: 4 | taste: 4 | feel: 4.5 | overall: 4.5
Sampled on tap at the brewpub in Numazu, Japan.
This dry-hopped, unfiltered, keg-conditioned pale ale poured a cloudy, oragne-amber color with creamy, off-white foam that clung to the sides of the glass. The smell was malt and mild hops. The taste was malty with some tangy hop flavors (floral, fruity citrus); well balanced. The mouthfeel was smooth with medium body and low carbonation feel with a nice floral hop aftertaste. This was a good, easy drinking pale ale, quite suitable as a session beer.
★
505 characters
Rising Sun Pale Ale from Baird Brewing Company / Fishmarket Taproom
85
out of
100
based on
83
ratings.