Dismiss Notice
Dismiss Notice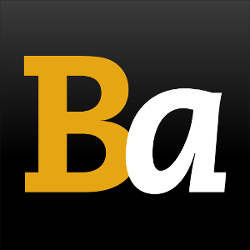 Join Our Email List →
And we'll send you the latest updates and offers from BeerAdvocate, because knowing is half the battle.
Dismiss Notice
Grain D'Orge
- Brasserie Grain d' Orge (Brasserie Jeanne d'Arc SA)
| | |
| --- | --- |
| Educational use only; do not reuse. | |
Reviews: 12 | Hads: 15

3.51
/5
rDev
-6.6%
look: 4 | smell: 3 | taste: 3.5 | feel: 3.5 | overall: 4
Pours a clear, dark copper with a nice finger and a half of off-white head. Head dissipates leaving some sloppy lacing that sticks around and a thin white cap that never really disappears, fed by the constant carbonation.
I'm not getting much in the nose. A little sweet malty breadiness and a little bit of apple.
Subtle rounded flavor. A little sweet caramel malt, but nicely subdued. A little apple and citrus with just a hint of tartness as it warms up. Some musty, floral noble hop notes in the back. No sign of that 8.0% ABV.
Mouthfeel is a good match for the ABV, but a little light. Carbonation is ok, nothing special here.
Good beer, but not much to distinguish it from a typical Blonde except for that sneaky ABV and the tartness balancing the palate.
★
766 characters
3.62
/5
rDev
-3.7%
look: 3.5 | smell: 4 | taste: 3.5 | feel: 3.5 | overall: 3.5
750 ml bottle, corked "champagne" style, labeled Grain d'Orge Tradition, bought in Denmark. I presume this is the same beer - ABV is the same. Clear golden to amber colour, large to moderate head. Aroma is yeasty and fruity (raisins, cider apples), hints of leather and oak. Mouthfeel is a bit fizzy, flavour is spicy and reasonably hoppy with a noticeable alcoholic bite.
★
373 characters

3.68
/5
rDev
-2.1%
look: 4 | smell: 3.5 | taste: 3.5 | feel: 4 | overall: 4
We drank this beer at the beertasting in Vlissingen last week at Marks place. He poured this one for us during the tasting.
Nice darkblond fluid and two fingers head. The smell and taste are not spectacular but for the rest this beers is good in the mouthfeel and aftertaste, a very drinkable French beer!
★
306 characters

3.8
/5
rDev
+1.1%
look: 4 | smell: 4 | taste: 3.5 | feel: 4 | overall: 4
A-Pours a lighter golden-copper w/just a hint of haze. Nice off-white head, okay retention, excellent sticky lacing.
S-Fruity aromas dominate: yellow apple, pear, banana, orange, bits of herbal and floral hops, spicy yeast, dough.
T-Slightly sweet dough w/spice, fruity midpalate w/lots of apple and pear, a bit of apricot, and a dry finish w/some herbal hops. The spicy aftertaste has a touch of vegetable character and metallic character.
M-Well-balanced, smooth fruity mouthfeel, lightly carbonated, moderate body.
D-Good brew for a good price. I forgot I had a bottle of this in storage and I bought another one...oh no.
★
629 characters
3.83
/5
rDev
+1.9%
look: 4 | smell: 3.5 | taste: 4 | feel: 3.5 | overall: 4
Appearance: Golden ambery colour with a big foamy white head, lots of lacing, and no visible carbonation.
Aroma: Strong oily yeast aroma, very "Belgian". Lots of grain, and breadiness, with a hint of orange peel.
Taste: There is a massive wheatiness, like chewing an ear of corn, also taste a bit like corn flakes. As with the nose there is a big hits of Belgian yeast. The taste is mainly bready malts but there is a latent sugariness hiding towards the end, along with a slight nuttiness.
Mouthfeel: Not overly heavy in the palete, with a slight foamy feel, and oiliness.
Drinkability: I'm not usually a massive Biere de Garde fan but this is a very good beer, and it gos down pretty easily.
Mouthfeel:
★
713 characters

3.84
/5
rDev
+2.1%
look: 5 | smell: 3.5 | taste: 4 | feel: 4 | overall: 3.5
Pretty good French beer. Had it at its namesake resto. Poured with a large, foamy, frothy, textured off white head that lasted all the way through, and lots of lace. Color was a very clear medium amber. Nose was Belgian style, yeasty, malty, spicey. Flavor is like aroma and also big cereal - like rice crispies; sweet up front and bitter in back. Don't pick up the supposed smoke. Good body and carbonation. Finish is like flavor and boozy. Session for easy sipping.
★
467 characters

3.85
/5
rDev
+2.4%
look: 4 | smell: 4 | taste: 4 | feel: 3.5 | overall: 3.5
Bière de Gardes had a big area in the Falstaff Bastille in Paris, many made in France - so I decided to go local and try a new one. It poured a lot blonder than I expected - basically the amber color the picture to the side shows. The aroma is fruity with a bit of woodiness (think cedar) to it. There is a good degree of hoppiness to the taste that helps warm the malt and fruitiness. I enjoyed it, I have it again.
★
417 characters

3.85
/5
rDev
+2.4%
look: 3.5 | smell: 3.5 | taste: 4 | feel: 4 | overall: 4
Got this in Normandy during my vacation last summer.
From a 75cl cork and caged bottle into a snifter.
Best Before 26 October 2014
APPEARANCE: Pours a two finger, medium looking, fluffy white head with good retention. Head slowly fades to a good film and clings to the sides of the glass. Clear gamboge orange in color with lower levels of carbonation. A splotchy wisp remains leaving dots of lacing on the glass.
SMELL: Like a strong blond ale. Some caramel malts, biscuit, floral hops and a bit of toffee ont the nose. Strong enough.
TASTE: Caramel with white bread and biscuit notes up front, then some spicy notes like pepper and cloves at the swallow. Flavorful, with a lingering aftertaste of bitter floral hops, cloves and other spicy flavors, alcohol and some caramel sweetness for balance. Quite good actually.
PALATE: Medium body and medium levels of carbonation. Creamy on the palate, goes down smooth and finishes dry on the palate. Some bitterness lingers. Good feel.
OVERALL: Quite a nice strong blond ale. Nice caramel sweetness, spicy flavors and a good dose of floral bitterness to round it all off. A solid feel supports everything that's going on as well. Perhaps the best beer I tried while on holiday in Normandy and something I'd gladly drink again. Recommended.
★
1,295 characters

3.85
/5
rDev
+2.4%
look: 4 | smell: 4 | taste: 4 | feel: 3.5 | overall: 3.5
330ml bottle served in a Leffe chalice.
A: Pours a nice dark orange to amber color. Forms a huge white bubbled head. Good retention and many lacings left
S: Sweet smell. Strong on honey and caramel malts. Bread and dark fruits. Yeast and alcohol
T: Sweet upfront. Honey. Caramel malts, dark fruits, yeasts. Metallic. End is made of yeasts and citrus bitter hops
M: Good heavy and bit molasses body. Good carbonation. Metallic aftertaste
O: Very drinkable beer. Not bad for a French beer
★
494 characters
3.88
/5
rDev
+3.2%
look: 4 | smell: 3.5 | taste: 4 | feel: 4 | overall: 4
Deep golden brown sweat smell. Poured with a nice head .
At first drink very fruity and then turns to a real warming sensation in the mouth and then down the throat. A really nice beer with a nice finish. I drank it proably too warm but still very drinkable.
The fruit flavour has really stuck with.
★
306 characters
3.97
/5
rDev
+5.6%
look: 4 | smell: 4.5 | taste: 3.5 | feel: 4.5 | overall: 4
Medium white head on a slightly hazy orange body. Sexy lace all over the place. Right malt aroma and heady spice. I can taste every degree of the alcohol, and I also taste sugar, but it balances nicely. A more agressive hop profile would be appreciated. For its mercedes benz mouthfeel, I expected more complexity, but there was just residual sweetness on the finish.
I initially wanted to through a couple of fives into the score, especially for mouthfeel and aroma, but the heavy corn adjunct flavor is quite a joy kill and lack of complexity and hops prevents me. Still a fantastic brew.
★
594 characters

4
/5
rDev
+6.4%
look: 4 | smell: 4 | taste: 4 | feel: 4 | overall: 4
Beer bottle (33cl, 75cl), tasted in 2002.
Appearance: gold color, with white foam head (some lacing).
Smell: light caramel and floral aromas.
Taste & Mouthfeel: complex malt, caramel, sugar, alcohol and bitterness with a thread of acidity.
Drinkability: a good beer in the style "bière de garde".
Review translated from french 5-19-2008.
★
340 characters
Grain D'Orge from Brasserie Grain d' Orge (Brasserie Jeanne d'Arc SA)
84
out of
100
based on
12
ratings.