Dismiss Notice
Dismiss Notice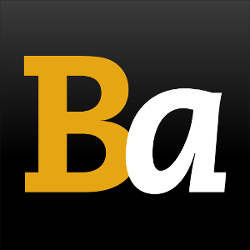 Join Our Email List →
And we'll send you the latest updates and offers from BeerAdvocate, because knowing is half the battle.
Dismiss Notice
Portage Bay Pilsener
- Maritime Pacific Brewing Company
| | |
| --- | --- |
| Educational use only; do not reuse. | |
Reviews: 13 | Hads: 22

3.07
/5
rDev
-10.8%
look: 3.25 | smell: 3 | taste: 3 | feel: 3 | overall: 3.25
Had this at Parkway tavern in Tacoma. Gold with a tinge of red in color. White head. Light bodied with a dose of bitterness. Sort of buttery taste also that I found unappealing. Nothing really special going on here. Pretty average pilsner. This would ok ice cold on a hot summer afternoon.
★
289 characters
3.15
/5
rDev
-8.4%
look: 3.5 | smell: 3.5 | taste: 3 | feel: 3 | overall: 3
A: Poured a light straw yellow with good carbonation and a small white head
S: Sordove sweet and grainy
T: Grains,some lightly foral hops round it out. Pretty simple and safe.
M: Lighter body, not as crisp as many
O: An average take on the style.
★
250 characters
3.16
/5
rDev
-8.1%
look: 3.75 | smell: 3.25 | taste: 3 | feel: 3 | overall: 3.25
On tap at the Streamliner Tavern.
Poured icy cold & golden. Seemed a little more opaque & fuller bodied than a traditional German pilsner.
Not as much of a hoppy bite as other micro pilasters I've had, but it was definitely hoppier , than, say, a Bitburger. Tended toward a lemony bite.
I'll definitely be looking for this on tap elsewhere, as I haven't been terribly impressed with the other Maritime stuff I've tried.
★
423 characters

3.25
/5
rDev
-5.5%
look: 3.5 | smell: 3.5 | taste: 3 | feel: 3 | overall: 3.5
I picked up some Maritime Pacific brews at a local specialty shop to taste and review. I poured this beer in to a pilsner glass.
Pours a pale yellow/gold color and is clear. The beer appears well carbonated. Thin champagne style head dissipates quickly to film on the surface of the beer. The head produces some lacing on the side of the glass.
The smell is fairly strong and pungent with an aroma of hops and grain.
The taste is OK, a typical pilsner, with a flavor of some grain, a slight musty earthy cereal flavor and hops. The flavors are mild and well balanced. There is little if any aftertaste.
The mouth feel is light, crisp and refreshing.
This is a very drinkable beer, not at all filling, and would be especially good on a hot day.
NOTE: The bottle says it is a "Limited Release".
★
818 characters
3.3
/5
rDev
-4.1%
look: 3.5 | smell: 3.5 | taste: 3 | feel: 3.5 | overall: 3.5
The head is very small, white and fizzy. The beer is a cloudy yellow-gold. Some nice, toasty biscuits in the sweetish, citrus nose. Sweet spoonk up front. A bit chemically through the middle, but quite fruity. A little nice caramel at temp. Wow. Finishes really bitter. Burnt toast. Some fairly strong fruit. Overall: kind of weird. It's an intensely flavored pils, but strange flavors to intensify. I like the toastiness. But it could use more crisp, spicy bitterness as opposed to the more fruity bitterness.
★
510 characters
3.38
/5
rDev
-1.7%
look: 3.5 | smell: 3 | taste: 3.5 | feel: 3.5 | overall: 3.5
12oz bottle purchased at Jim's Homebrew for $1.25. Freshness dates are unnotched, so who knows how long it's been sitting around.
Poured a cloudy gold color, with a one inch white head that dropped fairly quickly. Modest lace.
Smell was disappointing. Somewhat spicy in the nose, along with a malty sweetness. An authentic Portage Bay skunk has waddled into the proceedings, however, and marrs what could have other wise smelled like a tasty pils.
Taste is pretty much like the smell. The skunkiness isn't too pronounced - perhaps this isn't too far beyond it's mythical expiration date. The sweet, biscuity malty taste is what is first noticed. It is joined by a mild spiciness, with a dry, hoppy zap at the finish. While wrapped in a slight cloak of skunkiness, it's not as notioceable here as in the smell.
This is one of the more medium bodied pilseners I've had. Enough so that I'm not sure it would make a good hot weather beer.
This is an ok beer. It's nothing great. There are better beers out there, including from this brewery.
★
1,054 characters

3.43
/5
rDev
-0.3%
look: 3.5 | smell: 3 | taste: 3.5 | feel: 3 | overall: 4
Served in pint glass. Poured a clean, clear light gold color with an inch of white head that had good retention and lacing.
The aroma was a nice blend of the typical grain and hops, but seemed to have a bit of an overly sweet tone. The taste was also about what I expected, balanced grain and hops, and was indeed a touch sweeter than usual.
The body was much fuller than I like in the style and had a very sticky finish. Drinkability was very good, if you can deal with the sweetness. I'd have a couple on a warm day, but probably wouldn't buy a sixer.
Overall, a fairly decent beer that's worth trying, but not worth seeking out.
★
634 characters

3.53
/5
rDev
+2.6%
look: 3.5 | smell: 3 | taste: 3.5 | feel: 4 | overall: 4
Appearance: crystal clear golden yellow in color with a 1" head. Some soft lacing sticks to the glass.
Smell: light malt sweetness is all that is detectable by the nose.
Taste: this is a malty and grainy pilsner thats sports a soft lemon citrus flavor and mild bitterness. Some grassy tones linger in the background too.
Mouthfeel: lightly crisp at the start and leans towards a smoother finish. Pretty clean aftertaste. Light-medium bodied.
Drinkability: pretty good. This was a bit more malty than a pure refreshing pilsner, but its worth a try.
★
559 characters

3.53
/5
rDev
+2.6%
look: 4 | smell: 3.5 | taste: 3.5 | feel: 3.5 | overall: 3.5
On tap at the 4th Ave Alehouse in Olympia, Portage Bay Pilsener is a clear, spritzy bright gold with a small white head with tight creamy lace.
Smell is sweet and bready, a small hint of skunk.
Taste is heavy on the dough, but there's some diacetly as well that I'm not loving, although is something I've come to notice. I got used to that after the first few sips, but there was still a strong bite, maybe it has a higher ABV. Not the best Pils, but certainly passable.
Mouthfeel is pretty sharp, medium-light bodied.
Drinkability is ok, it could stand to be a bit cleaner overall, a touch less sweetness, body as well.
★
625 characters
3.53
/5
rDev
+2.6%
look: 4 | smell: 3.5 | taste: 3.5 | feel: 3.5 | overall: 3.5
I know the descriptive "piss yellow" doesn't sound appealing. But in this case it's not meant disparagingly and is only accurate. Actually, not only is the color a brilliant shade of intense yellow, it's also so clear that you can easily read a newspaper while looking through the long end of a full pint. This also attests to the relative lack of suds for a pilsener though Portage did leave concentric rings of lace.
I found a modest doughy aroma, perhaps with a touch of Graham cracker, which seemed appropriate for the style. Over time the smell grew in intensity and gained some pungency. The flavor lines were similarly classic for a pilsener except for the lingering heavy finish that seemed out of place. A bit more brevity in the finish would have made the beer far more drinkable. But the bittering was engaging and my Portage made an admirable companion to those pan-fried oysters.
★
895 characters
3.95
/5
rDev
+14.8%
look: 4 | smell: 4 | taste: 4 | feel: 3.5 | overall: 4
A pils from the land of hoppy IPAs? You bet, and not a bad beer either. The pils pours crisp and golden clear with a soft white cap. The aroma is clean malt with a nice hop spiciness is the nose. The flavor is a smooth balance between the malt and the hops. Overall a very nice craft pilsner.
★
292 characters

3.95
/5
rDev
+14.8%
look: 4 | smell: 4 | taste: 4 | feel: 3.5 | overall: 4
I had a pint of this on tap at the Hooverville in Seattle.
Appearance: light, pale orange with one finger of nice white head. Attractive.
Smell: light, sweet malt with little hops. I would expect a bit more in the way of hoppiness, but the malt smelled so good I have to give this a relatively good score. A little hop character would only bump it higher.
Taste: sweet malt with good flavor. Hops are earthy in character and leave a solid bitterness toward the end. I like it.
Mouthfeel: medium body with a decent level of carbonation for the style.
Drinkability: a solid Pils. I have had this numerous times in the past and would gladly have it again.
★
657 characters

4
/5
rDev
+16.3%
look: 4 | smell: 4 | taste: 4 | feel: 4 | overall: 4
On tap at the Parkway Tavern (where I gather it is mainstay).
The beer pours a solid, fairly dark gold color with good head retention and lacing. Those is attractive, albeit a bit unusual, with honey, cherry, pepper, bread dough and a hint of underlying dry citrus. The flavor profile replicates the nose, though again, this beer is a bit sweet for a typical pilsner. However, there's more than enough hoppy goodness in the finish of this beer, and so the beer actually seems fairly dry on the finish. Mouthfeel is medium bodied at most, with a fairly crisp, bitter finish. Drinkability is pretty good, though I assume the alcohol is a bit high for a pilsner (I'm guessing close to 6%, though I don't know for sure).
A tasty pilser for sure, and one I could see myself ordering again sometime.
★
796 characters
Portage Bay Pilsener from Maritime Pacific Brewing Company
81
out of
100
based on
13
ratings.