Dismiss Notice
Dismiss Notice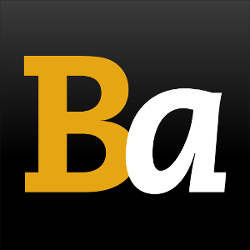 Join Our Email List →
And we'll send you the latest updates and offers from BeerAdvocate, because knowing is half the battle.
Dismiss Notice
Antiquity Rye Wine
- DESTIHL Brewery

Educational use only; do not reuse.

Brewed by:
DESTIHL Brewery
Illinois, United States

Style | ABV
English Barleywine | 12.10% ABV

Availability: Rotating

Notes & Commercial Description:
Beer added by: emerge077 on 03-23-2009

A beer style perhaps lost in antiquity, our rye wine closely resembles an English-style barley wine but with a spicy/peppery note from rye, this beer is dark copper in color with a full body, high residual malty sweetness, high complexity of alcohols and fruity-ester characters balanced by low bitterness and extraordinary alcohol content, some English-variety hop aroma and flavor is present, and caramel, dark toffee and vinous/sherry-like aromas and flavors dominate. Drink it now or let it age.

78 IBU
Reviews: 8 | Hads: 39

4
/5
rDev
+1.3%
look: 4 | smell: 4 | taste: 4 | feel: 4 | overall: 4
Poured into a Fremont small snifter. Pours a medium to dark ruddy orange with a half finger khaki head with good retention and lacing. Aroma of caramel malt, spicy rye, dark dried fruit; earthy and a little boozy. Flavor is dry caramel mat, rye bread, orange family citrus, fresh and dried dark stone fruit. Drier than a traditional English barleywine with earthy, slightly tart notes. Medium bodied with light creaminess. An interesting variation on the English barleywine; the rye is nicely integrated into the bready and caramel malt. The dryness is unexpected from a barleywine, but the interaction between rye and malt make up for it. The rye in this beer has an amazing rye / pumpernickel bread quality that is quite appealing. Unlike the aroma, the ABV is well hidden in the taste. Not very traditional, but well made, flavorful and intriguing. I liked this a lot.
★
871 characters

4.73
/5
rDev
+19.7%
look: 5 | smell: 4.5 | taste: 4.75 | feel: 5 | overall: 4.75
500 ml bottle poured into a Destihl tulip.
12.1% ABV, 78 IBUs
A - Antiquity pours out an incredibly gorgeous deep ruby color with a well-formed and long-lasting toffee-colored head that shrouds the glass in lace. To say this is a beautiful beer is an understatement.
S - Spicy rye is reminiscent of the bite from a rye bourbon with the beer's higher (but rather softly perceived) alcohol but quickly transitions to toasted rye bread crusts and toffee sweetness with notes of stone fruit before finishing out with a touch of earthy hoppiness.
T - Toasted rye and wheat bread crusts intertwine on the tongue with spicy rye notes following closely; a decidedly malty brew. Toffee and soft caramel cube sweetness peek through undertones of stone fruit but Antiquity ultimately finishes with earthy hops and notes of raw oak lingering on the palate.
M - Quite smooth with a perfect carbonation level, the initial sips are velvety soft on the tongue as the sweetness gives Antiquity a full body. Warming alcohol and earthy hops dry the palate out before timid bitterness creeps up on the tongue for a well-rounded finish.
O - Immediately gorgeous upon the pour and worth reflecting on, sip after sip, Antiquity is quite possibly one of Destihl's finest beers. Rich with deep complexity in aroma and flavor, perfectly interwoven for a deceptively strong, exceptionally balanced rye wine that finishes all too smooth!
★
1,414 characters
3.74
/5
rDev
-5.3%
look: 3.5 | smell: 3.75 | taste: 3.75 | feel: 3.75 | overall: 3.75
strange they say this one is oaked, it doesnt seem like that at all, and in fact seems almost harsh, not mellow like time on would would bring. its amber in color, dense, heavy looking, and with a pretty darn lazy bubble head on it. nose of rye spice, very true, but plenty of barley too, its just not all that dynamic, but it certainly is bold. sweet smelling, but intensely grainy in the taste, sweet a bit, some honey or something like that in there, and some booze to it, although only in the taste, not the smell. never know its this strong, but these guys have disappointed all the way so far. an oaked rye wine, yum! but it just never gets to yummy, its thick and sweet and you wait for it, but it never comes on. still in feel too, which i think hurts it, but the beer tastes good, its just not world class. something negative here, like a failure to meet expectations, but all the beers from these guys so far have...
★
926 characters

4
/5
rDev
+1.3%
look: 4 | smell: 4 | taste: 4 | feel: 4 | overall: 4
Served in a snifter at Firkin.
Well, might as well try out the rye wine that's sitting in front of me. I mean, how many rye wines do you encounter these days? This stuff pours a mostly clear rusty sienna topped by half-finger of light sandstone foam. The nose comprises sweet caramel, honey-laden biscuit, rye spice, light pumpernickel, mild booze, and a bit of candied orange peel. The taste brings in more of the same, creating the effect of an old-school English barleywine loaded with some nice rye effects. Not bad at all. The body is a hefty medium, with a light moderate carbonation and a chewily smooth feel. Overall, a pretty nice rye wine, one of the best Destihl beers I've yet come across.
★
702 characters

4.05
/5
rDev
+2.5%
look: 3.5 | smell: 3.5 | taste: 4.5 | feel: 4 | overall: 4
Had this on 2012-10-09 in Normal, IL at the brew pub
A - Moderately clear amber-brown with 1/2-finger tan head and good lacing.
S - Spicy rye malt, light citrus. Not real strong but food aromas were present.
T - Rich and sweet rey malt, spicy like a rum cake. Alcohol sweetness. Toffee. Light sour for balance. Rich tasting and delicious.
M - Medium-heavy body and light carbonation. Moderately-thick and creamy. Fairly sticky/cloying but in an appropriate way.
O - Basically a spicy barleywine. A nice change-of-pace. I dig it.
★
533 characters
3.98
/5
rDev
+0.8%
look: 4.5 | smell: 4 | taste: 4 | feel: 3.5 | overall: 4
had this on tap and liked it so much i had to take a growler home. this years batch is 11% abv if i remember correctly. a nice fingers worth of tan creamy head sits atop a ruby brown body. head recedes to a thin ring and the body clears up after the beer has a minute to settle in. taste and smell are very sweet at first with a big malty presence. the rye quickly becomes dominate in this drink. the big abv is not hidden, but not overpowering either. mouthfeel is thick with decent carbonation. very smooth with a touch of stickieness that the alochol washes away. left with a warming feeling in my belly. overall i really like this offering. not the best rye beer i've had, but a pretty good barleywine none the less.
★
720 characters

3.97
/5
rDev
+0.5%
look: 3.5 | smell: 4 | taste: 4 | feel: 4 | overall: 4
Current version listed at 10% ABV.
A - Poured a cloudy, burgundy color with a small, khaki colored head of foam. It left patchy trails of lace on the glass.
S - It smelled of rye malt and sweet floral notes.
T - It tasted very malty and sweet. Taste of rye bread come through with a spicy hop bite.
M - It was crisp, sharp and smooth. A full bodied ale with a fairly dry finish.
O - This was a very good English Barleywine. I like the rye in a barleywine.
★
460 characters

3.33
/5
rDev
-15.7%
look: 4 | smell: 3.5 | taste: 3 | feel: 3.5 | overall: 3.5
After sampling a few of the current beers, I decided on this one. It was served in a large brandy snifter type glass. The pour was probably about 12 oz., and it was pretty cold.
The bartender had mentioned that they used the same rye malt that they use in their Baldock Rye IPA. It's color was a dark reddish brown, not much light got through. There was ample off-white foam, with some decent lacing. Aroma was faint, some rye earthiness, but not sweet like I might have expected. Not sure if the temperature had something to do with this, it was sitting there warming for 1/2 hour during dinner, and didn't improve much. Taste was dry and papery malt, moderately bitter, a mild spicy element from the rye or possibly from the hops used, not much hop flavor that I could positively identify. The feel was medium, thankfully not a booze monster, but it was very drying. I finished it, but probably wouldn't seek it out again. Maybe a touch more sweetness and hop character would fine tune it just right.
★
1,004 characters
Antiquity Rye Wine from DESTIHL Brewery
-
out of
100
based on
8
ratings.