Dismiss Notice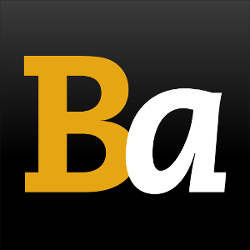 Site Performance Updates: We're aware of the nightly site outage, and working on resolving the issue.
Kuchlbauer Weisse
| Weissbierbrauerei Kuchlbauer

BEER INFO
Brewed by:
Weissbierbrauerei Kuchlbauer
Germany
|
website
Style:
Hefeweizen
Alcohol by volume (ABV):
5.20%
Availability:
Year-round
Notes / Commercial Description:
No notes at this time.
Added by BeerAdvocate on 02-11-2003
Reviews: 15 | Ratings: 23

4.14
/5
rDev
+9.8%
look: 4 | smell: 3.75 | taste: 4.5 | feel: 4 | overall: 4
It is a great Weissbier with the perfect taste! A top one! It has a beautiful white crown and a great amber, rich and blurred colour. Smell is like banana and, in mouth, is fruity, malty and bitter.
★
198 characters
3.83
/5
rDev
+1.6%
look: 4 | smell: 4 | taste: 3.75 | feel: 3.75 | overall: 3.75
Cloudy hazy colour, with a big head that lives forever. Aroma is primarily cloves and bananas, herbs. Thick texture, medium to full body. Taste of cloves, bananas, spices, herbs and some caramel notes.
★
201 characters

4.12
/5
rDev
+9.3%
look: 4 | smell: 3.75 | taste: 4.25 | feel: 4.25 | overall: 4.25
Served cool from 500ml bottle into weissebier glass.
L) Cloudy pale orange colour (typical hefe). Big white foam head, took ages to pour.
S) Typical phenolic / clove hefe odour.
T) What can I say - spot on weissebier taste. Banana, orange, honey all rolled into one. No hop bitterness. Smooth.
F) A bit smoother than a typical hefe, making it very morish.
O) Unbelievably easy drinking beer. A must for any weissebier fan.
★
432 characters
4
/5
rDev
+6.1%
Although the aroma is on the short side for this bier, the taste is 1st class. It's really tasty. Very much in line with the very best weissbiers and this one is the only one I've had so far that has a very noticeable taste of honey to it. You just want to keep sipping it to see if it's banana or honey you're tasting and, to me, it's more honey than banana! I agree with others who say it has a slightly higher carbonation than is ideal but it barely detracts from what is an excellent weissbier and something you could easily drink all night.
★
545 characters
3.28
/5
rDev
-13%
look: 3 | smell: 3 | taste: 3.5 | feel: 3.25 | overall: 3.25
appearance: Very nice but par a normal amber cloudy color. Good frothy head
smell: wheaty with a pungent but not totally unpleasant bitter edge .
taste: Nice bitterness not common to this type, I can't say its bad good aftertaste as well
mouthfeel: A lingering mouthfeel that leaves you wanting more I like it
overall: an overall good brew that has dynamic flavor and a good backbone to it
★
396 characters
3.12
/5
rDev
-17.2%
look: 3.25 | smell: 3 | taste: 3 | feel: 3.5 | overall: 3.25
Had a few left over when last visited Germany. I think its freshness is past due. Still, an enjoyable overall beer. Light and crisp. decent mouthfeel and Aroma. nothing that really stood out.A lot of cloudiness in glass. I would buy again, but would try others first. Sorry this review isn't too helpful.
★
304 characters
3.74
/5
rDev
-0.8%
look: 3.5 | smell: 4.5 | taste: 3.5 | feel: 3.5 | overall: 3.5
500ml bottle poured into a weizen glass
a: nice pale orange color with a frothy and bubbly white head. seems quite carbonated. settles to a bubbly half finger.
s: a nice fruitiness - banana and light citrus such as lemon, some yeastiness as well, a bready wheatiness as well. banana comes through really nicely.
t: a clean wheatiness, less banana than in the nose, more cloves here. a high carbonation gave it a prickly bite which to me took away from what could have given more complexity and subtlety to the beer. quite refreshing, however.
o: quite refreshing, classic weizen, very intriguing aromas, but the high carbonation turned me off a bit.
★
654 characters
3.53
/5
rDev
-6.4%
look: 4 | smell: 3.5 | taste: 3.5 | feel: 3.5 | overall: 3.5
Trying as many Hefe's as I can, this one is another, brought back from a trip to Germany.
Golden hazy colour, decent head, decent lacing.
Smell of bread and yeast, citrus and clove.
Taste is similar. It's bittersweet, but not too pronounced.
Light body, crisp, clean, refreshing.
Balanced, but fairly simple. I would say it needs a bit more body, aroma and flavour
★
367 characters
3.61
/5
rDev
-4.2%
look: 2.5 | smell: 4 | taste: 3.5 | feel: 4 | overall: 3.5
Pours pale honey with slight hazy, strange fizzy head that dissappears unusually fast for Hefeweizen. Aroma is lively spicy clove and banana, also citrus.
Taste is spicy wheat with plenty of fruit, somewhat slightly worse than smell. Mouthfeel is medium with prickly more than average carbonation.
Overall, a rather strange Hefe, I did not like the appearance and also the flavour seems to be quite unusual.
★
409 characters
4.52
/5
rDev
+19.9%
look: 4 | smell: 4.5 | taste: 5 | feel: 4 | overall: 4
Eyes:
Pale clover honey with swirls of ample trüb. Sculpted head which towered more than an inch above the rim with enough of the goods to stay that way for ~5 minutes. Could have been longer but she was willing and I was weak. Left long frilly trails reminiscent of beer hall garland.
Nose:
Really rich with sweet malt and banana bread, caramel hops top note.
Tongue:
Smooth, robust and deliciously classic weizen flavors, extremely well balanced with enough sweetness to anchor the aroma squarely on the palate. By the time it reaches the back of the tongue its becomes intrigueingly hoppy and crisp. It has the easy natural balance of flavors typical of a really good craft brew; exactly that which eludes nearly every commercial brewing enterprise.
I suppose it would pair nicely with a meal of Manna from heaven. No,this beer deserves your full attention.
Belch:
Malty sweet. My wife somehow doesn't agree.
Overall, this is a great beer. Classic Hefeweizen character with lots of soul, terrifically balanced with a flourish of hops. Most beers in this vein lack any real hops flavor, and its one of the few things I miss from my barley brew days. Its depth of flavor and intensity in my opinion rivals the gold standard in Hefeweizen brewed by Weihenstephan.
Serving type: 0,5 liter bottle
★
1,303 characters
4.25
/5
rDev
+12.7%
look: 4 | smell: 4 | taste: 4.5 | feel: 4.5 | overall: 4
It pours hazy and brass colored with an off-white head and lace. The head and lace are super frothy. It has a wonderful spicy aroma. This beer has a strong banana and citrus ester. There is quite a bit of complexity to the flavor as a whole. There are the usual German wheat flavor but they compliment each other in this beer very well. There is a very mild bitterness. Yeasty bread like flavor seems work with the fruitiness. It has a creamy and full feel.
★
457 characters
4.48
/5
rDev
+18.8%
look: 4.5 | smell: 4 | taste: 5 | feel: 4.5 | overall: 4
I had the pleasure of enjoying this in a glass in Munich's Shamrock Irish Pub (Prost Jackson [the bartender]).
The beer had a cloudy and superlative wheat appearance. After the giant creamy head had dropped, I was able to get my nose in there and enjoy the tangy and spicy aroma. Flavor was jammed with cloves and banana.
An incredibly smooth beer with some serious complexity.
so smooth and heavenly. You must try this one fresh.
★
438 characters

4
/5
rDev
+6.1%
look: 4 | smell: 4 | taste: 4 | feel: 4 | overall: 4
Poured a huge oatmeal colored head that was big even for a Hefe Weizen. Hazy golden beer with and apricot hue. Inviting aroma of yeasty bananas over fresh spring flowers. Clean wheat flavor along with a bit of yeast. Finishes with a dash of lemon and some tangy carbonic acid. It's filled with carbonation giving it a light and bubble mouthfeel. The first of a few beers recommended to me by one of the locals. If this is any indication today will be a good day. Just a hair towards the lighter end of the style, but still plenty flavorful and enjoyable. Grab one if you get the chance.
★
586 characters

2.45
/5
rDev
-35%
look: 2.5 | smell: 2.5 | taste: 2.5 | feel: 2 | overall: 2.5
Hazy dark orange; decent head, maybe not very compact.
The smell is banana, yeast, breadcrust; slightly unbalanced toward the sweetness.
The taste is again some sweet. But an excessive carbonation covers it all (maybe some light spiciness, camomile?).
It slips away in the mouth easily, almost without traces. The aftertaste too is quickly fading away, lefting just a hint of banana, maybe marzipan, and just a trace of lactic in the back.
★
440 characters
3.6
/5
rDev
-4.5%
look: 4 | smell: 4 | taste: 3.5 | feel: 3 | overall: 3.5
Large foamy head on a hazy orange slightly glittering color. Wheat and yeast in the smell. Very dry. Bananas and some grapefruit in the taste, some oranges, with less of a wheat aspect than what I expected from the smell. Mouthfeel is very creamy, but the beer leaves a slightly skunky aftertaste, thicker than other weizen. Decent, but could be really better.
★
360 characters
Kuchlbauer Weisse from Weissbierbrauerei Kuchlbauer
85
out of
100
based on
15
ratings.