Dismiss Notice
Dismiss Notice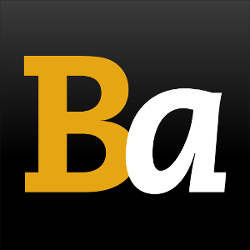 Join Our Email List →
And we'll send you the latest updates and offers from BeerAdvocate, because knowing is half the battle.
Dismiss Notice
Xmas In The Caribbean
- Lunar Brewing
| | |
| --- | --- |
| Educational use only; do not reuse. | |
Reviews: 7 | Hads: 13
None found.
More User Reviews:

3.88
/5
rDev
-0.3%
look: 4 | smell: 3.5 | taste: 4 | feel: 4 | overall: 4
(Served in an American pint glass)
A- This beer pours a murky pecan wood colored body with a thin ring of off-white head and a nice gentle carbonation. This beer was pour to the very rim so there was no room for head.
S- The smell of spicy fruit and fresh mango with a hint of spice like the piney note of green mangos smelled a bit like hops. There was also an apricot note to the fruit as it warmed a bit.
T- The taste of soft mangos and apricots was fruit but a bit mysterious. I don't think I could have picked out mangos right away if it wasn't in the description. The dry corn note with a pale malt hint was also dry but blended with a light acidic pine hit and a faint hop bite at the finish.
M- This beer had a light crisp mouthfeel with a tight little fizz finish.
D- This beer was a little odd in the finish but it might have been the mango and hop flavors. When I burped it was pure mango but the base of a light lager was an interesting choice for this beer. This beer shows high marks for creativity as well as execution.
★
1,053 characters

3.65
/5
rDev
-6.2%
look: 4 | smell: 4 | taste: 3.5 | feel: 3.5 | overall: 3.5
Dec 2014:
Not as impressed with this as I was in past years. Pretty one dimensional and though they say a fruit puree was used, it has a powdery aftertaste that seemed slightly artificial. A bubblegum note also seemed a little out of place. We powered though the growler, though it got less enjoyable pretty fast.
Dec 2007: 4.1
This was my first choice off the draft list today at Lunar. Listed as a.k.a TropicAle in the description.
The pint arrived with a small head of foam, a nicely hazed pulpy orange with some visible carbonation. Fruity aromatics of earthy mango, light and breezy, it really did transport me from the dreary grey and rainy weather outside. Soft and focused, it's not too overpowering or muted, just right. Of course, you should like mango if you plan to order this one.
Flavors of light fruit, pale malt, earthy mango and mellow hops. It's balanced and not especially sweet or in your face. Carbonation is at a moderate level, and I would personally session this ale in the future. Should have gotten a growler.
★
1,041 characters

3.5
/5
rDev
-10%
look: 3.5 | smell: 3.5 | taste: 3.5 | feel: 3.5 | overall: 3.5
Served in a shaker pint glass at the brewpub.
Though the Raspberry Cream had just recently kicked, this mango-infused brew replaced it. I decided to try some at the behest of the bartender. It pours a cloudy sunset tawn' topped by a half-finger of glowing off-white foam. The nose comprises medicinal mango (though I probably wouldn't have identified the smell as such had I not already known mango was in here), mandarin oranges, white grapes, and light caramel. The medicine is countered nicely by the other elements. The taste brings the fruit back, but milder and slightly less medicinal. They are joined by peach, melon, flowers, and light earthy hops. The body is a straight medium, with a light moderate carbonation and a slightly dry finish. Overall, honestly, this could have been a lot worse, even though I think it could've also been a lot better. The fruit just tasted very fake and overly medicinal, but it's nice to see some new and different fruits being employed by brewers these days.
★
1,002 characters
4.02
/5
rDev
+3.3%
look: 4 | smell: 4.5 | taste: 4 | feel: 4 | overall: 3.5
Poured from a growler into an imperial pint, the beer is a hazy dark bronze with a substantial beige head.
Nice aroma of mangos, malts (fresh bread ) and some brown sugar.
The taste is slightly sweet with lots of mango. The fruit aspect of this beer is not overpowering and it sits very well with the base beer. I must admit that I was a bit skeptical of how the brewer would pull this one off, but he did. There is some nice almost perfumy taste that emerges from the beer. Bits of dough and some piney hops late.
The mouth is very solid and is pleasantly thick boarding on substantial. This is a well made beer. Not a session beer for me personally, but it seemed to be for plenty of other folks at the bar.
★
719 characters

3.92
/5
rDev
+0.8%
look: 3.5 | smell: 4 | taste: 4 | feel: 3.5 | overall: 4
Served in a pint glass at Lunar
This is by far the oddball of the trip to Lunar. This was just put on tap apparently and got me inquiring as to what this beer actually was. A mango fruit beer, now that is something interesting. It look's a bit flat when poured but still has a decent copper color to the body. The smell is interesting consisting mainly of pineapples and mango. The taste of tropical fruit juice cocktail runs supreme on both the nose and the palate. Mangos, pineapples, papaya and bananas galore. If it weren't for the dryness that this beer had, I would find this to be a top notch example of how you make a fruit beer.
★
638 characters

3.57
/5
rDev
-8.2%
look: 3 | smell: 3.5 | taste: 3.5 | feel: 3.5 | overall: 4
Appearance- Received with a half-finger head and no foam sticking to the sides. Looked like a slightly amber like orange colro, see through though. Small lacing.
Smell- Mangos... very perfumey mangos. Could detect a faint inkling of hops, but other than that...mangos.
Taste- Maybe a little too mcuh mango, not enough malt or hops. You can teel a little hops mixed in with the mango.
Mouthfeel- A vinous manog flavor on the palate for which the only remedy was a different beer and some water.
★
504 characters

4.28
/5
rDev
+10%
look: 4.5 | smell: 4 | taste: 4.5 | feel: 3.5 | overall: 4.5
Ran down to Lunar to specifically try this brew (plus I've never been there and wanted to check it out). I was pleasantly surprised to what I found. Drank from a pint glass.
Appearance- Pours a dark orangish yellow with a nice creamy one finger head that recedes very slowly. A semi thin cap is left along with a tremendously thick collar that leaves loads of thick sticky lacing.
Smell- Loads and loads of mango! Very crisp and clean with a nice fresh mango nose through and through. A slight bit of sweetness in the background with a light malty kick. The mango is most definitely the focal point here but it's not overdone or fake smelling.
Taste- Mango! Slightly tart and slightly sour at times the mango is really fresh and natural. Fruity (obviously) and lightly bitter at times I'm assuming there are some C hops in here somewhere adding to the citric mango. A bit of doughy caramel malt sticks its nose in every once in a while trying to add a tad of light sweetness. Finishes with a lingering fruity bitterness that I quenching and delicious.
Mouthfeel- Pretty damned full body with an almost thick syrupy feel. Fairly smooth feeling with very light carbonation.
Drinkability- I'm a huge fan of any beer with fruit or coffee in it. After reading about this brew with mango, I had to give it a shot. Really glad I did. The mango dominates the taste of the beer, but you still know its beer. It's not overly tart or sour, which makes it really easy drinking and delicious. Really tasty stuff!
★
1,500 characters
Xmas In The Caribbean from Lunar Brewing
-
out of
100
based on
7
ratings.