Dismiss Notice
Dismiss Notice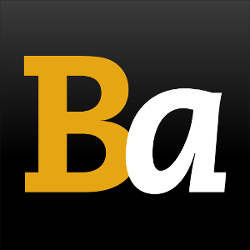 Join Our Email List →
And we'll send you the latest updates and offers from BeerAdvocate, because knowing is half the battle.
Dismiss Notice
Bombay Rouge
- Third Street Aleworks
| | |
| --- | --- |
| Educational use only; do not reuse. | |
Reviews: 11 | Hads: 61

3.87
/5
rDev
-3.5%
look: 4.25 | smell: 4 | taste: 3.75 | feel: 4 | overall: 3.75
Look: Red brown clear
Smell: Hoppy, Malts
Taste: Not as good as I'd hoped it to be, Lots of malt
Feel: Thin, minimal body
Overall: Wouldnt buy again, received as a gift
★
170 characters
4.59
/5
rDev
+14.5%
look: 4.25 | smell: 4.5 | taste: 4.75 | feel: 4.5 | overall: 4.5
A: Translucet ruby red with a bit of brown and a foamy light tan head.
S: Sweet nectary mango and tangerine, some banana, some tropical fruit in the nose.
T: Tropical fruit, mango, pine, bitter citrus peel, but very light on the bitterness. Delicious!
M: Medium bodied and smooth.
O: This really isn't an American Strong Ale. It's an Amber Ale/Red IPA/IPA. It's deliciously hoppy. I love the tropical fruit.
★
419 characters
3.78
/5
rDev
-5.7%
look: 3.75 | smell: 3.75 | taste: 3.75 | feel: 4 | overall: 3.75
Poured into a fat wine glass.
Dark, dark amber body with a thin almond-white head. Looks like it's going to be serious.
Quite a bit of malt on the nose for an IPA. Sweet caramel really dominates the hops, though there is some pine in the mix.
As advertised, pretty much right between a red ale and an IPA. Roasted sweetness attacks and coats your palate, eventually giving way to a bitter hop aftertaste.
Defintely full bodied, but the booze is nicely hidden for something over 7% abv. Taste sticks around for a while.
Interesting enough. Glad I tried it, but won't make it a point to have it again.
★
608 characters

3.83
/5
rDev
-4.5%
look: 3.75 | smell: 3.75 | taste: 4 | feel: 3.5 | overall: 3.75
A-Pours hazy and dark amber. Decent head. My light source was too dim to really investigate much more beyond that.
S-Smell is interesting. Pungent, tangy grapefruit rinds and candied oranges. Spicy hops too. Hop-stressed. Malt is of toasty and rather full. A big Amber Ale in my opinion.
T-More of the same. Huge kick of squished grapefruit and pine. Definitely very tangy. Spicy and a bit medicinal. Malt is sweet and doughy.
M-Medium bodied. Quite dry and noticeably bitter. Not too easy too drink but the flavor is still cool.
O/D-Much better than my first offering from Third Street Aleworks. Pretty decent beer. Perhaps a bit too rough during some sips but it was worth trying a pint.
★
694 characters

3.93
/5
rDev
-2%
look: 4.5 | smell: 4 | taste: 4 | feel: 4 | overall: 3.5
This beer started off a bit rough on the first few sips. But as I went on, it got better. Hearty and robust with nice thick malt and hop tones combining to give a hearty strong ale presentation. It's a bit too much of a punch in the mouth and not so much a refined ale, but it's still nice enough. The boozy tone could probably stand to be a bit calmer. Another nice production from this brewery.
★
396 characters

3.68
/5
rDev
-8.2%
look: 4.5 | smell: 4 | taste: 3.5 | feel: 3.5 | overall: 3.5
I had had this before on tap at the Aleworks and really liked it, so I decided to give it a go seeing it in the bottle, now that the Aleworks bottles some beer. However, on this go, I found it a bit heavy handed and very uneven on the citrusy bitterness, but only good with food. It has some good character, but I definitely find that this quality overpowers it a lot, in a way that is common with a lot of American, especially west coast ales, making it also thus more run-of-the-mill in this regard, so that it tastes like dozens of other similar beers and in a way that I don't like.
Deep red brown, it has a big, rich tan head steadily srhinking to a thin foamy top and some foamy lace - it looks great.
Aroma is caramelised grapefruit, orange, pine bark, caramelised bread, leafy spiciness. It is a nice, full-bodied version of the standard west coast character.
Taste is less impressive, though, as noted above. It is heavy on the bittersweet (and more bitter) caramelised grapefruit, bitter orange, spicy bitter leaves. It has a sweetness up front that slowly builds to the strong bitterness noted by the finish. It has gentle alcoholic warmth, raisiny sweetness with little character otherwise. The drying, leafy-citrusy bitterness overly dominates the finish, making it quite off balance and a bit hard to finish without food.
★
1,338 characters
3.59
/5
rDev
-10.5%
look: 5 | smell: 3.5 | taste: 3.5 | feel: 3.5 | overall: 3.5
1191st Review on BA
Bottle to Pint
22oz
Thanks to Daysinthewake for this one
App- This pours a murky looking deep orange with browns and ambers. Really cloudy with a good 1-1/2 finger head that fell to an amazing cling. 
Smell-  Its a weird smelling beer. Like a fat tire malty sweet intermixed with some deep grapefruit and bitter hops. 
Taste-  Again this is a interesting mix of  styles. Really has a deep malty flavor and a touch sweet like an amber but has a good backing citrusy grapefruity bitter note. A bit too malty but still good. 
Mouth-  Soft medium bodied with a low/medium carbonation. A bit of a spicy bitter creamy flavor residual flavor.
Drink-  A nice little beer really. I get the blending of styles and this psuedo IPA is pretty tasty but just a tad too sweet with a small bitter level. 
★
823 characters

4
/5
rDev
-0.2%
look: 4 | smell: 4 | taste: 4 | feel: 4 | overall: 4
A very tasty red ale (don't know if I'd call it a "strong ale' but that's just semantic quibbling. Whatever).
Pours a deep brownish red with a sticky tan head. The aroma is sweet and thick and prune-like, with bread and a little spice. The flavor is almost chocolatey, with an intense berry fruit and a rich caramel backbone. Behind it is a firm hop character and bitterness. The mouthfeel is unctuous and thick.
★
413 characters

4.42
/5
rDev
+10.2%
look: 4 | smell: 4.5 | taste: 4.5 | feel: 4 | overall: 4.5
On tap at the Tap Room in the Coddingtown Whole Foods in Santa Rosa.
A: Dark red, amber color. Nice thick head, about an inch thick. Great lacing.
S: Floral, citrus notes. The pine is definitely prominent. There is a nice caramel backbone to the scent that you only get with red ales.
T: This is considered an Imperial Red Ale and it lives up to it. The hops are strong, but you still get the base amber ale. It is not lost in bitterness.
M: Thick. The Hoppy pine resin completely coats your palate.
O: Who does Third Street Aleworks think they are? This is delicious. Until now, I have never thought anything they made was great. Solid was the best they could achieve, but this knocked it out of the park.
Side note: They are currently out at the brewpub, but the Whole Foods had it. I found that amusing.
★
813 characters

4.09
/5
rDev
+2%
look: 3.5 | smell: 4.5 | taste: 4 | feel: 4 | overall: 4
On-tap at the brewpub. Served in a 10oz pint-style glass.
A - Filled in the brim. Hazy partial cap, and leaves behind spotty lace when consumed. Hazy red-brown body.
S - This is pretty damn hoppy. Dank, grapefruit, candied citrus, and a burnt sugar amber-style backbone. Reminds me of Nugget Nectar.
T - Taste is a little more balanced, with a bit more brown sugar, but there's still a ton of ripe grapefruit. There's a hint of alcohol in the finish when it warms up, mixed in with the some fairly intense bitterness.
M - Super dry finish, slightly gritty body, medium body, and medium zesty carbonation.
D - If I hadn't had a big lunch this would probably have been easier to finish. I think I liked this more than 547 Haight St this year - if it weren't a little bit ugly it would have scored a little bit better.
★
820 characters
4.81
/5
rDev
+20%
look: 3.5 | smell: 5 | taste: 5 | feel: 4 | overall: 5
A - Red and dark copper with no head or lacing.
S - Intense grapefruit, and citrus hops this stuff smacks you in the face. In the background is carmel malt
T - the most intense grapefruit presence ever witnessed! It's like chewing on a grapefruit rind. WOW. The carmel malt background is there and takes this beer to the next level.
M - thick and chewy
D - I wish I didn't get hoppy beer hangovers but I do. Otherwise this beer would be an all day event for me.
★
473 characters
Bombay Rouge from Third Street Aleworks
87
out of
100
based on
11
ratings.