Dismiss Notice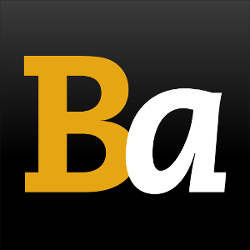 Site Performance Updates: We're aware of the nightly site outage, and working on resolving the issue.
Modern Romance
| Midnight Sun Brewing Co.
BEER INFO
Brewed by:
Midnight Sun Brewing Co.
Alaska
,
United States
|
website
Style:
Belgian Strong Dark Ale
Alcohol by volume (ABV):
9.30%
Availability:
Rotating
Notes / Commercial Description:
In an exciting collaboration, Midnight Sun and Modern Dwellers Chocolate Lounge—a local artisan chocolatier—designed and brewed a very special dark ale that celebrates our strengths—and weaknesses: sensuous chocolate, warm spice, fiery chili, provocative character and amorous mood.
Raw cacao powder and roasted cacao nibs add an earthy element. But every romance needs some spark. Modern Dwellers' signature Mayan Spice blend provides sultry, lingering heat that seduces the sweetness of the malts.
37 IBU
Added by largadeer on 05-22-2014
Reviews: 11 | Ratings: 73

3.77
/5
rDev
-2.3%
look: 2 | smell: 3.75 | taste: 4 | feel: 4 | overall: 3.75
Pours a very dirty thick brown black. Has a thin tan head. The nose is of spice and cocoa powder. The taste upfront is chocolate but very quickly gets spicy. A awhile later the taste of chocolate and pepper merge. I'm not a fan of peppers in beer but I like this brewery enough that I tryed this. It is the best pepper beer I have had although this style of beer is an acquired taste.
★
385 characters

4.1
/5
rDev
+6.2%
look: 4 | smell: 4 | taste: 4.25 | feel: 4 | overall: 4
Lots of spicy heat in this beer that comes through right away. Chocolate notes as well. Don't get this is you don't like hot foods; enough heat for you not to like. If you do like heat, go for it!
★
196 characters

3.98
/5
rDev
+3.1%
look: 3.5 | smell: 4.25 | taste: 4 | feel: 3.5 | overall: 4
Modern Romance doesn't look all that sexy - the bottom third of the bottle came out like brown sludge. Any liquid this murky and muddy, one without a trace of clarity or clearly defined colour, frankly resembles some rather objectionable stuff. What makes this look even more distasteful is that in lieu of a head it is topped instead with a seemingly oily surface.
Brewed with the Mayan spice blend of a local chocolatier (Modern Dwellers) and aged with cocoa powder, Modern Romance really does smell like a Mexican hot chocolate. It has the air of chocolate-covered chillies, cinnamon stick (which is actually used), vanilla pod (which isn't actually used), and very subtle dark fruit notes courtesy of Belgian yeast. A tempting aroma if ever there was one...
But for a dark beer with this level of spice and alcohol (9.3%), Modern Romance turns out a little thin in the old malt department. If I'm not mistaken, however, this bottle picked up in San Francisco was likely on the shelf almost a year and a half before I grudgingly caved into paying the exorbitant price asked. That would explain the beer's lack of libido (and why no one else was buying it).
Not to suggest the magic's all gone. Modern Romance is nonetheless a delicious combination of roasty, sweet and spicy flavours (even if they are by now a little faded). Each chocolatey, savory sip is concluded by a flicker of heat and chased by aftertastes of hazelnut and Malteser candies.
The one unfamiliar face in this flavour party is maca, a root plant chemically similar to cereal grains grown in the Andes mountains where locals consider it an aphrodisiac. It's said to be partly sweet and partly bitter which does very much characterize the beer.
Modern Romance isn't a sure thing to light a fire in your pants, but it's a good bet. I really enjoyed the spicy/savory Mexican hot chocolate profile that, discounting this bottle's age, got me a little stimulated, even if not feverish or frantic. I don't know it merited the energy and money invested in finding and transporting it but I enjoyed and will remember this one night stand.
★
2,114 characters

3.55
/5
rDev
-8%
look: 3.75 | smell: 3.75 | taste: 3.5 | feel: 3.25 | overall: 3.5
Dark brown color with some cola highlights. Overall smell pocks up some chocolate but the taste doesnt quite deliver with a short burst of malt and chocolate quickly giving way to a strong alcohol burn. Just not quite my style of beer so take this rating for what its worth.
★
274 characters

3.7
/5
rDev
-4.1%
look: 3.25 | smell: 3.75 | taste: 3.75 | feel: 3.5 | overall: 3.75
Pours an opaque black with a foamy dark khaki head that settles to wisps of film on top of the beer. Small dots of lace form around the glass on the drink down. Smell is of dark roasted malt, cocoa powder, milk chocolate, spice, earth, and char aromas. Taste is much the same with cocoa powder, cocoa nib, earth, char, spice, and slight soy sauce flavors on the finish. There is a mild amount of roast and earth bitterness and chile heat on the palate with each sip. This beer has a lower level of carbonation with a slightly crisp and dry mouthfeel. Overall, this is a pretty good beer that still has a nice mix of cocoa, spice, and chile characteristics even though this one is a bit old at this point.
Serving type: bottle.
★
728 characters

4.03
/5
rDev
+4.4%
look: 4 | smell: 4 | taste: 4 | feel: 4.25 | overall: 4
A: The beer is black when viewed from afar. Upon closer inspection, the sides of the glass are dark reddish brown in color. It poured with a short light beige head that died down, leaving a thin collar around the edge of the glass.
S: Light to moderate aromas of dark fruits are present in the nose.
T: The taste has initial flavors of dark fruits along with hints of chocolate. It finishes with strong flavors of spicy chili peppers; these intensify as the beer warms up.
M: It feels a bit more than medium-bodied on the palate and has a moderate amount of carbonation. The chili peppers lend heat to the mouthfeel.
O: This beer starts out innocently, but once it starts warming up the spiciness and heat from the chili peppers really start kicking in.
Serving type: bottle
★
780 characters

4.54
/5
rDev
+17.6%
look: 4.75 | smell: 4.5 | taste: 4.5 | feel: 4.75 | overall: 4.5
I rarely like this style because I either find the beer to be too thin or the chili flavor just doesn't come through and linger like I would like it to. This beer, in my opinion is the best example I have seen of this style.
It has a great mouth feel with just enough heat. The other spices are present, but not overdone. The only thing I would change is just a little more cocoa flavor, but that's just being nitpicky.
★
420 characters
3.5
/5
rDev
-9.3%
Bottle: Poured a dark black color ale with a nice brownish foamy head. Aroma of roasted malt with some cacao notes is pleasant. Taste is also dominated by some roasted malt with cacao notes and some musty notes that are also noticeable. The chili notes are very hard to distinguish which is somewhat of a letdown. Body is about average with good carbonation and no apparent alcohol. Not bad but not necessarily great either with the chilies notes not coming through strong enough.
★
480 characters

3.75
/5
rDev
-2.8%
Shared at a 10K review beer tasting; drank from a Hill Farmstead stemmed snifter.
Thanks to iguenard for the bottle!
Pours dark black, with a small mocha head and a bit of lacing. The nose is dominated by dark roasted malt, bitter, burnt coffee. On the palate, it tastes of dark roasted malt, cocoa nibs, espresso; it is dry and a little bitter/burntand a bit of hot alcohol. It has a full mouthfeel and moderate carbonation.
★
429 characters

3.86
/5
rDev 0%
look: 3.25 | smell: 4 | taste: 4 | feel: 3 | overall: 4
Appearance is cola dark brown with a small spritzy collar, light tan. No lace. Suspect label.
Smell is chocolate, bakers, a little diacetyl.
Taste is chocolatey, but dry, not sweet chocolate, again, bakers. There some faint heat, no vegetable pepper flavor, which I am happy to do without. Mostly on the back of the throat. I thought it would be richer.
Mouthfeel is medium+, not as thick as it looks or I expected. A little still, definitely lacking the classic MSBC mouthfeel, perhaps the cocoa fats are killing it.
Drinkability is ok, this is a solid "mole" style brew. I have to say at first I was thinking it was a little understated, but this actually has some elegance, and therefore, high drinkability (relative to the style).
★
742 characters
4.1
/5
rDev
+6.2%
look: 4 | smell: 4 | taste: 4.25 | feel: 4 | overall: 4
A-almost black in color with a fingers worth of tan head that
S-roasted malt, some roasted coffee, and lots of sweet and bittersweet chocolate
T-taste is pretty similar to the smell, beer does have some roasted qualities but with lots of sweet chocolate. The chili spice leaves a tingly finish.
M-medium to full body, moderate carbonation
Overall a really well made beer, love the spiciness that the chilies give!
★
418 characters
Modern Romance from Midnight Sun Brewing Co.
86
out of
100
based on
11
ratings.