Dismiss Notice
Get 12 monthly issues of BeerAdvocate magazine and save $5 when you select "auto-renew."

Subscribe now →
Dismiss Notice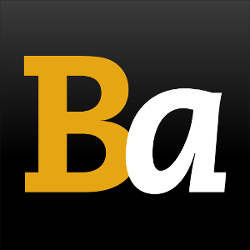 Join our email list →

And we'll send you the latest updates and offers from BeerAdvocate, because knowing is half the battle.
Cantillon Faro
- Brasserie Cantillon
Reviews: 35 | Hads: 155
3.99
/5
rDev
+2.3%
look: 3 | smell: 4 | taste: 4 | feel: 3.5 | overall: 4.5
Had on draft at Moeder Lambic in Brussels, a night before heading to the Cantillon brewery for another sample of it. The beer was poured from a little plastic jug that looked like a wooden barrel.
The beer poured a light golden color with just a few bubbles around the edge, no carbonation but that is to be expected with how the beer was served and the style. The aroma was sweet, not really candy sweet but borderline. Not as sweet as other Faros in Belgium. The taste was sweet up front but there was some of the trademark Cantillon tartness that balanced this beer out very well. Although not my favorite lambic style but I find it very interesting and everytime I can find one, I go after it.
★
699 characters
3.48
/5
rDev
-10.8%
look: 4 | smell: 3.5 | taste: 3.5 | feel: 3 | overall: 3.5
Sampled at the brewery in Brussels.
Appearance: Pours a hazy, dark golden with no head, though some bubbles do form around the edge of the glass.
Smell: Strong caramel and candy sugar aroma, with Cantillon lambic undertones of tartness and funkiness.
Taste: Starts with a candy sweetness, which remains throughout. The finish is lightly tart with a light bitterness.
Mouthfeel: Smooth with no carbonation and a lightly dry finish.
Drinkability: A little too sweet, but that's what Faro is. Overall it's pretty drinkable.
Overall: This was my first experience with a Faro. The lack of carbonation was a little odd and the sweetness was a little much, but I was pleased with how the lambic characteristics weren't completely masked my the addition of sugars and caramel.
★
786 characters
2.98
/5
rDev
-23.6%
look: 4 | smell: 3.5 | taste: 2.5 | feel: 3 | overall: 3
Faro truly is an aquired taste. A taste that I have yet to aquire. Faro is unblended lambic in which caramel and candy sugar is added during bottling time. I believe that Cantillon uses 1 1/2 year old lambic when making this one. I sampled this at Spinnekopke in Brussels, Belgium.
★
281 characters
3.63
/5
rDev
-6.9%
look: 4 | smell: 3.5 | taste: 3.5 | feel: 3.5 | overall: 4
Enjoyed at the in t' Spinnekopke in Brussels. I had visited the brewery the day before and was dissappointed that they did not have any Faro. I have never had one and never really understood what it was. The guy at the brewery said that Faro is only made when large groups come in or something along those lines. He also mentioned that the beer lasts about 2 weeks before the bottles explode.
So after ordering the Pork Loin in Gouden Carolus sauce, I had a Cantillon Faro for dessert. It was served in a thick walled sorta pint like glass, except it had dimples running up about half way the glass.
Appearance: It was a dark brown and completely opaque. No sight of a head. Very cloudy with yeast.
Smell: the aroma had changed from the Cantillon lambic I had sampled at Cantillon. A toffee sugary sweet caramel aroma had overpowered the funky aromas in it.
Taste: Sugary sweet, like a soda. Very low carbonation. A slight bit of that horse blanket and barnyard flavor was there, but faded quickly with a sweet finish.
Notes: Definitely interesting. It was like a lambic for people who couldn't handle the real thing. Candi sugar hides all the wonderful aromas and flavors of the real lambic, but it was a nice dessert accompanyment.
★
1,250 characters

3.78
/5
rDev
-3.1%
look: 4 | smell: 3.5 | taste: 4 | feel: 4 | overall: 3.5
Enjoyed at the in t' Spinnekopke in Brussels. I ordered a Kriek Sorbet and Faro for desert... the Sorbet was SO very tart that this sugary sweetness was a perfect match for it. A DARK carmelly-brown looking liquid that was completely still. Sugary sweet in the aroma and taste. I don't think I could drink more than one on its own, but honestly this perfectly offset the tartness of my desert. Worth searching out in Brussels, though mainly for it's traditional and unique character. Look here for a nice picture: http://gallery.truthbrew.com/brussels2004/DSCN6248
★
564 characters

4.6
/5
rDev
+17.9%
look: 4 | smell: 4 | taste: 5 | feel: 4 | overall: 5
When at Cantillon the other week, I was chatting to Mr. Van Roy about where I could sample the draught lambic and faro. He said that no lambic was in Brussels right now, but that the Faro could be found at the Le Zageman lambic cafe in Brussels. So, we walked to Le Zageman and ordered two dimpled mugs of Cantillon Faro for 2 euros a piece. The brew was a dark red colour with no head. The aromas were of Cantillons funky lambicy gueuze, mixed with some sweet candy sugar. The taste was very refreshing. This still had a bunch of lambic funk, and some nice malt to it, but the candy sugar really made this an easy-to-drink, thirst quencher. The mouthfeel is flat, but it lends itself well to this style of beer and the drinkability was very, very excellent! I'm glad that I got to try this...in a very authentic Brussels cafe, no less!
★
836 characters
4.3
/5
rDev
+10.3%
look: 4.5 | smell: 4.5 | taste: 4.5 | feel: 3.5 | overall: 4
OK, I was glad to see other reviews say there is no carbonation in this one, because I thought maybe there was something wrong. Or maybe there's always something wrong. I had a glass of this in the only place one could find it in Brussels last week, Zageman, according to Mr. Van Roy. It was a light brownish colour, no head since it was flat, it smelled sweet and tart, pretty nice actually. It tasted almost like sweetened iced tea actually, had that tart lemony taste, and very sugary. I liked it. Not funky as Cantillon usually is with their other beers. Mouthfeel was just flat, strange to me for a beer, but interesting none-the-less. So drinkability is good, because it's obviously not filling and it's quite refreshing! I was happy to have found this one, definitely.
★
775 characters

4.2
/5
rDev
+7.7%
look: 4.5 | smell: 4.5 | taste: 4 | feel: 4.5 | overall: 4
Sampled July 2010 at Cantillon
The beer arrives with a hazy, amber gold color and some large bubbled, pale looking foam that is wispy and clings to the inner ring of my glass. This smells of juice somehow; a mix of pineapple, grapefruit and perhaps even a touch of apple juices are each noticeable. The Lambic funkiness contributes notes of urea, and an earthy mustiness, while the finish smells of fresh cut wood, and a spiciness as well as something that reminds me of musty cork.
As a Faro should, the beer tastes fairly sweet and it even tastes of pineapple juice and a touch of grapefruit. This last is not as noticeable as the Faro is only lightly tart at this point. There is not quite enough lactic tartness to really cut through / balance the sweetness, but there is definitely some tartness to this beer. Musty cork flavors, ro more likely oaky notes add a touch of bit to help balance out the sweetness and there is some spicy oak character here as well. The body makes this light and quaffable, despite the sweetness that has been added.
This has quite a mellow sweetness for a Faro; it manages to be quite nicely balanced and is definitely very tasty. The light sweetness brings out a refreshing quality that is different from the same character that one sees in a dry Lambic. I would prefer more acidity to this brew, but I am really finding the ample fruitiness here to be quite interesting and enjoyable.
Sampled at the Brewery 2001:
This strangely enough tasted similar to a lightly sweetened herbal tea. Quite flat, a bit astringent, and with a pleasing herbal and flowery character to it. This is the only sweetened offering from Cantillon, and I believe it is only availible from the Brewery, where they add a bit of sugar to it just before serving.
★
1,773 characters
2.98
/5
rDev
-23.6%
look: 4 | smell: 3.5 | taste: 3 | feel: 3 | overall: 2
I sampled this lambic at the Cantillon Brewery. For my first faro, I knew to expect sweetness, but not this much. The beer pours a distinctive glowing golden hue with absolutely no head whatsoever. Carbonation is nowhere to be found, as this one is flat. Candy sugar is present in the nose and certainly in the taste. To me, this one tasted like flat Sprite as it was very syrupy. This is one of Cantillon's more limited offerings, however I don't have much interest in trying it again.
★
486 characters
3.52
/5
rDev
-9.7%
look: 3 | smell: 3.5 | taste: 3.5 | feel: 4 | overall: 3.5
After the Cantillon Lambic, the Cantillon Faro is perhaps the next hardest of all the Cantillon beers to find, this too is only available in draft format. So you will have to travel to Brussels itself to sample the Lambic and the Faro in only the handful of Cafés left that serve it.
As with the Lambic, again, I tried the Faro on November 27th 2002 at the Spinnekopke, Brussels (see BeerFly). This Café is located not that far from the Brasserie Cantillon. However, it is also available, and I indeed tried it, at Le Zageman, Brussels (also see BeerFly) which has totally authentic and very traditional surroundings in which to try this hard to find beer style from traditional lambic producers, let alone this version from Cantillon.
Unlike the draft Lambic, the Cantillon Faro has its own distinct serving Glass. Both the Spinnekopke and Le Zageman will serve the draft Faro in what resembles a Half-Pint version of a traditional dimpled English Pint Mug with handle. The Faro is served totally devoid of carbonation, and therefore incredibly flat - there is no head whatsoever to this offering. A medium to darkish brown color with hints of polished chestnut, it resembles a night old pint of English Bitter that has been leftover from a party the night before. Nose is sweet, with a feint musty odor that hints at its lambic heritage. A sweet introduction with a medium mouthfeel, this beer is not typical at all of lambics. Has a sweet-oaky middle that is pleasant, the finish fades also into a musty sweetness. This style was popular at times in the past with the people in the Payottenland that did not like the dryer more acidic lambics. Whilst the younger 1 year-old lambics were served on draft, the older 2 and 3-year lambics have brown sugar added to them to create the sweeter Faro. Cantillon apparently make this beer only on demand for local outlets, and it represents an incredibly small percentage of their production, as these days its popularity is diminishing.
One of the stranger members of the lambic family, a bit too sweet for me to drink more than one or two, but I always drink it whenever I get the chance. According to people that like Faro, Cantillons offering is very traditional and one of the best versions of this old rare style.
Cantillon Faro is therefore unique, and really quite rare these days.
★
2,343 characters
Cantillon Faro from Brasserie Cantillon
87
out of
100
based on
35
ratings.