Dismiss Notice
Dismiss Notice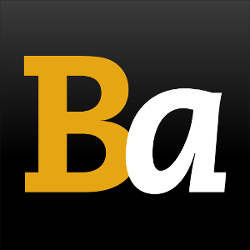 Join Our Email List →
And we'll send you the latest updates and offers from BeerAdvocate, because knowing is half the battle.
Dismiss Notice
Alberta Genuine Draft
- Big Rock Brewery
| | |
| --- | --- |
| Educational use only; do not reuse. | |
Reviews: 14 | Hads: 27

4.88
/5
rDev
+92.9%
look: 5 | smell: 4.5 | taste: 5 | feel: 5 | overall: 5
I dont see what this beer got such a poor review!! I guess its gotta be like Bud with 50000 commercials a day before ppl start going after it.
I was actually hoping dumba*s useless province of ON, & U.S would start selling this beer too!!
Awesome price, grrreat taste, verrry smooth!!!
★
286 characters
1
/5
rDev
-60.5%
look: 1 | smell: 1 | taste: 1 | feel: 1 | overall: 1
This was the shittiest I have ever experienced in my life. I had 1/2 a can of it and chunked because it was so fucking disgusting. I would rate it lower than 1.0 if that were an option. It can't even get me drunk because I will chunck if I even try to drink anymore. If I wanted to stay sober and vomit I would have gone to a binder restaraunt and wiped my ass by dumping water down my crack and drink the water. This is a disgrace to anything that is remotely alcoholic and no matter how cheap it is save yourself the chunk and don't buy it. People should pay you to drink this. Crap.
★
585 characters

2.83
/5
rDev
+11.9%
look: 3 | smell: 2.5 | taste: 3 | feel: 2.5 | overall: 3
Overall, for what it is, this beer isn't bad. It's a smidge better than the major competition out there - Molson Canadian and the like - as it's a bit maltier and I really appreciate the lack of preservatives.
Nothing much more to write home about after that, though. Another standard run-of-the-mill lager, and by style alone, I normally don't rank lagers very high. The price point is, I suppose, the one other decent selling feature here. Give it a try if you're looking to save - otherwise give this guy a pass.
★
516 characters
3
/5
rDev
+18.6%
look: 3 | smell: 3 | taste: 3 | feel: 3 | overall: 3
355ml can poured into pint glass 8/10/11
A clear straw yellow with plenty of bubbles and a short lived finger of foam leaves no lace
S sweet corny malt with a little hay
T what I smell but with a little dry cereal, not much going on but nothing offensive
M pretty basic with a thin body and plenty of bubbles, fairly clean finish
O pretty basic stuff but average beer for below average price
thought this leftover can would be just awful from my memories of it being an awful beer, but I was surprised that I didn't have to choke it down.
★
548 characters

2.75
/5
rDev
+8.7%
look: 2.5 | smell: 2.5 | taste: 2.5 | feel: 3 | overall: 3.5
355ml can. Ahhh...AGD...the canned beer of choice for impromptu ski trips lo those many moons ago, pre-craft beer knowledge and hegemony, as it were.
This beer pours a clear, rather bright medium golden yellow colour, with two skinny fingers of puffy, thinly foamy, and mostly soapy dirty white head, which leaves some decently frilly lace around the glass as it recedes before my very eyes.
It smells of pale, slightly toasted cereal grains (mostly of the Corn Pops variety), a touch of stale white bread, a middling hard water minerality, weak earthy hops, and wet hay. The taste is sweet cooked rice and creamed corn, both of the weirdly familiar breakfast cereal variety, a dumbed-down barley malt, and very little else beyond a soft weedy, grassy, and slightly vegetal hop character.
The carbonation is on the low side, and mostly just weakly frothy, the body medium-light in weight, fairly smooth, and just a wee bit cloying, way below the average levels of its shelfmates. It finishes off-dry, generally clean, and a little sweet, but with no nasty surprises.
Well, you get what you pay for - this is an adequately satisfying lawnmower/camping/ski lodge beer - inoffensive, a small step up from banality, and easy enough to mindlessly chug, especially for its proscribed style. Or maybe nostalgia is interfering with my subjectivity...nah. The best of Big Rock's, um, 'value' beer segment, this much is certain.
★
1,423 characters
2.62
/5
rDev
+3.6%
look: 2.5 | smell: 3 | taste: 2.5 | feel: 2.5 | overall: 2.5
appears a pale straw colour. I know this colour. I'm in for a cheap beer. Smell is not interesting. Nothing great going on here. Taste is grainy and indiscriminant, although doesn't have any of the bizarre flaws of the other Canadian domestics (ie molson canadian and kokanee). So, it does get points for its easy-drinking nature, but with a beer that smells and tastes like this, you don't want it in your mouth too long anyways.
I work at a liquor store in Edmonton, and a lot of people order this beer in kegs because it runs about $170. Both Amber's Brewing and Alley Kat in Edmonton sell full size (59L) kegs around that price, and the beer is much, much better, and more ethical.
When you support craft breweries, they grow, and make more good beer. Positive feedback loop. When you support inexpensive beer, you support the bottom line, which lowers the aggregate "bar". Negative feedback loop. The choice is yours.
★
924 characters
2.55
/5
rDev
+0.8%
look: 2 | smell: 2 | taste: 2.5 | feel: 2.5 | overall: 3.5
Alberta Genuine Draft is a surprisingly drinkable, macro-style lager brewed by Big Rock Brewery. It's certainly below Big Rock's usual standard, but as bargain bin beers go, AGD isn't bad.
It pours a pale yellow with a surprisingly thick head that disperses rather quickly. The aroma is very weak, maybe a bit of grass or celery.
There isn't a lot of flavour here. A hint of malt, perhaps, but the best description of AGD's flavour would probably be "inoffensive." It's not tasty, but it's not disgusting in the way that some cheap beers tend to be.
Mouth feel is thin...almost like lightly carbonated water. Very little after taste.
While I'm certainly not going to declare AGD a new favourite, it's a cheap beer that goes down fast and smooth as long as it's kept cold. It's good to drink after mowing the lawn on a really hot day, or to take on a camping trip.
★
867 characters

2.77
/5
rDev
+9.5%
look: 2 | smell: 2.5 | taste: 2.5 | feel: 2.5 | overall: 4
Very pale yellow colour with surprisingly thick head. Smells is grainy with a detection of cooked vegetables and corn.
Taste is very watered down, has a small hint of malt and a bit sweet but nothing very noticeable. Thin bodied with high carbonation, after taste is very smooth and malty.
Overall, this is definitely a bland beer. I wouldn't say that it's a bad beer as there is nothing rancid about it. If your looking for a cheep beer that's easy to drink it's good, but so is water.
★
489 characters

1.97
/5
rDev
-22.1%
look: 1.5 | smell: 2 | taste: 2 | feel: 2 | overall: 2
If yellow could possibly be any paler...aggressive pour yielded no head what so ever and no lacing. Grainy smelling with a faint wiff of cooked veggies. Cooked veggie taste with just a hint of malt thrown in for good measure. Very thin and fizzy mouthfeel. I guess you do get what you pay for once and a while.
note: have had this on tap locally and for what ever reason it has more of a fruity apple taste (think BR traditional) that isn't close to being as obnoxious as this can was
★
487 characters

2.63
/5
rDev
+4%
look: 3 | smell: 2.5 | taste: 2.5 | feel: 2.5 | overall: 3
Only available in cans, pours yellowy gold color. No real head or foam stability. This is designed as a lower cost option from Big Rock to compete with other macro-type lagers. As far as that goes, it is pretty good. Slight grainy smell, easy to drink, no aftertaste, fresh and clean. Don't expect anything fancy, nothing special in the smell or taste, it isn't there and it isn't supposed to be there. Slightly higher quality beer at a lower quality price.
June 2015
Now available with a new label - retro look, tan-yellow color, with red lettering, and the new 360 pop top. Tastes the same, a good lawn mower option, or on a hot day.
★
638 characters
2.1
/5
rDev
-17%
look: 2 | smell: 2 | taste: 2 | feel: 2 | overall: 2.5
Well, this was the new low that Big Rock sunk to before they started mass-producing Jack Rabbit. It must be said that they've done well with it in competition with the Canadian macro market, the price makes it the beer of choice for many of that crowd. But does price have anything to do with the actual taste or quality of it? We'll find out...
Pours out of the can (it's cheap beer, it only comes in a can) a pale watery straw colour, a thin fizzy splash of head that disappears in a flash. The aroma contains a bit of grain and sweet corn, but is overpowered by cooked vegetables and adjuncts. On the first sip it is a decent mass-produced adjunct lager, but the mouthfeel starts to get caustic halfway through and builds momentum on the finish, a sandpaper burn down the throat. That's not very user-friendly beer drinking. The mouthfeel is fuller for a macro, but the caustic texture of the finish and aftertaste loses it some points. I could only see this as the students beer of choice due to the pricing. If you're having friends over and are supplying the beer then the affordability of this stuff will make you the hero and allow you to pay for rent as well. But the quality is still low-grade swill, and one day you will be able to afford better beer.
★
1,265 characters

3
/5
rDev
+18.6%
look: 2.5 | smell: 2.5 | taste: 3 | feel: 2.5 | overall: 4
My impression of this beer may have a lot to do with the environment I tasted it in and the fact I only had one. I had one last weekend at the foot of the glacier in Cameron lake in Waterton park (a beautiful postcard of a place) after a 5 klick hike to the US side of the lake.
Sorry but I had a can and the true color may differ from my impression of it being way too pale for a draft type beer (Smoothed in cold aging process). The aroma was nearly undetectable but the taste was nice and smooth with a nice bready malt after taste. If they use some adjuncts to cheapen the process and make this a pogue-boy beer, it was not detectable and well buried in this thin-bodied beer. One of the better draft-style standard mega beers out there.
To me, it came off well for what BR had intended this brew to be....a smooth, mild-tasting draft style affordable beer for chugging on a hot day or after a work out. Workin' man's draft...does Johnny Paycheck know about this Canuck beer?...He may switch from his draft Colorado cool-ade ;-)
★
1,040 characters
2.93
/5
rDev
+15.8%
look: 3 | smell: 2.5 | taste: 3 | feel: 2.5 | overall: 3.5
Pours pale, limpid yellow with a spumous white head that almost instantly fades to almost nothing. Smells of grains and corn. The taste is predominantly corn and cooked veggies, alongside an undercurrent of sweetish grains. There is a gentle hop presence in the finish. Mouthfeel is thin, and highly carbonated. This beer is an OK refresher when consumed cold, after yardwork and such. If allowed to warm however, the adjuncts really tend to take over.
Notes: This is Big Rock's 2nd foray into the lager style (Kold being the 1st). This time, they've removed the Big Rock label (and their "Pure Beer" tag), and replaced it with a neckband label that reads "A G D". In fact, the only mention of Big Rock on the label is a small line printed at the bottom of the label, stating that is brewed by Big Rock breweries. Presumably they want to distance this beer from the rest of their line…and rightfully so. One wonders why a quality brewery would feel the need to add an adjunct-laden lager, to their line of fine ales. I hope this is not a sign of things to come.
★
1,104 characters
2.21
/5
rDev
-12.6%
look: 3 | smell: 2 | taste: 2 | feel: 2.5 | overall: 2.5
An uneventful lager style beer that doesn't live up to the Big Rock reputation.
I had this one on draught at a local Italian/Japanese fusion styled restaurant served in a 22oz mug. On delivery to the table, the head was virtually non-existent (whether that's the beer or just a slow waiter -- I'll call it a mix of the two). Head gave way to little more than a very small white collar on the mug with no lacing. A very average looking beer, light in color with a definite golden glow.
Aroma and taste were both lacklustre with both offering a little bit too much sweetness and maltiness when I would have hoped for a little more hoppiness. That's not to say there was no hop hit, just not as much as I had hoped for. Taste wise, a fairly mild, albeit boring brew that lacked any redeeming characteristics to warrant calling this good.
A below par beer from an otherwise reasonable brewery.
★
899 characters
Alberta Genuine Draft from Big Rock Brewery
70
out of
100
based on
14
ratings.