Dismiss Notice
Dismiss Notice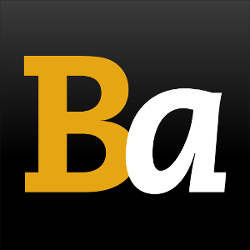 Join Our Email List →
And we'll send you the latest updates and offers from BeerAdvocate, because knowing is half the battle.
Dismiss Notice
Resurrection Roggenbier
- Cameron's Brewing Co.
| | |
| --- | --- |
| Educational use only; do not reuse. | |
Reviews: 11 | Hads: 48

3.46
/5
rDev
-2%
look: 3.5 | smell: 3.75 | taste: 3.25 | feel: 3.5 | overall: 3.5
Appearance: Poured with two and a half fingers of head that produced mild lacing but did not stick around. The body is a dark brown with red notes when held up to the light. A fairly steady amount of carbonation here.
Smell: I can smell the heavier note of rye on this one, but peculiar sour acidic notes almost reminiscent of lemongrass and cilantro permeate this one with the barest notes of clove. Warming helps to bring it out a little bit more.
Taste: We start of with a fairly plain loaf of rye bread, maybe one of the sweeter store bought ones, but still pretty plain. Then around him dances a swirl of spicy pepper, lemongrass and for a moment, his out heartier spicy note comes forward. However it is all too brief as he settles back down and leaves the dance floor to a brush of piney hops.
Mouthfeel: However our plain loaf has left an impression as whispers of that spiciness continue onto the aftertaste. That said, it does come across as a bit dry. The carbonation on this seems to accent the rye and only the rye, but it's good.
Drinkability: By no means is this hard to get down, but it's in a very odd place for me. The dryness hurts wanting to have more, but the taste is intriguing enough to interest you. Not at all rough on the system and on the lighter side of medium bodied.
Final Thoughts: This is my first Roggenbier, and my first positive experience with rye beer (which were basically just IPAs with rye thrown into the mix). It's intriguing to drink, but not exactly refreshing. I just feels like it is missing something. I think what that is, is oak aging and I can see this being great to cut down some of the sweetness of oaked ale. Sadly though, this is not oaked age and while it was a good experience, exceptional it was not. Give it a whirl if you haven't had a Roggenbier.
★
1,813 characters

3.26
/5
rDev
-7.6%
look: 4 | smell: 3 | taste: 3.25 | feel: 3.5 | overall: 3.25
341 ml bottle purchased as part of a sampler pack. Worked out to about $2.60 CDN per bottle. Served cool into a pint glass.
Appearance - clear dark ruby color with some bronze hues. Enormous multiple finger head is poured and sticks around for a while leaving a death of tan lacing around the glass.
Smell - definitely a bunch of strong rye notes, but also a strong metallic presence. Sharp and spicy smelling.
Taste - some light rye grannies, some light caramel malt. Some spicy rye follows up abut there's a flat blandness after the initial taste.
Mouthfeel - smooth and well carbonated with a spicy finish. Too big of a body for the flavor but still not bad.
Overall - not bad for my first foray into the style, rye is definitely noticeable but the metallic smell and central blandness mid sip keep this from being better. Still worth a try and good to see new styles represented in Ontario.
Overall -
★
910 characters

3.53
/5
rDev 0%
look: 3.5 | smell: 3.5 | taste: 3.5 | feel: 3.75 | overall: 3.5
16oz glass at the Cameron's tap takeover at the Underground.
This beer appears a rather hazy, medium dishwasher brown colour, with one thin finger of wispy, and weakly bubbly off-white head, which leaves pretty much nil in terms of lace around the glass as it quickly abates.
It smells of semi-sweet doughy pale and caramel malt, faintly spicy rye grain, fruity yeast, muddled citrus flesh, and subtle leafy, piney hops. The taste is bready caramel malt, gritty rye grain, mixed and matched dark and pale orchard fruit, a touch of watery citrus juice, settled yeast, and understated leafy, weedy, and piney hops.
The bubbles are pretty laid-back in their timid frothiness, the body an adequate medium weight, and mostly fruity in its plain as the day is long smoothness. It finishes on the sweet side, the barely rye-flecked malt and general fruitiness ruling the roost.
I don't have a whole whack of examples of this style upon which to draw, so I can't say how well this one falls into the canon as such, but this is certainly sweeter than (my) average Roggenbier. Worthy of giving a go, nonetheless, even if any brew from this outfit reminds me of kicking it in the bar of my fancy Victoria St. hotel with my future wife a number of years ago.
★
1,255 characters

3.84
/5
rDev
+8.8%
look: 3.5 | smell: 3.75 | taste: 4 | feel: 3.75 | overall: 3.75
Bomber picked up at the local LCBO; packaged Aug 12 2014 and served slightly chilled. I've had a few rye beers before, though none of them technically qualified as 'roggenbiers'. I'm definitely interested to see Cameron's interpretation of this rather obscure style.
Pours a foggy amber-brown colour, topped with one finger of dense, off-white head that recedes steadily over the next few minutes. A thin film and modest collar remain. The aroma is reminiscent of a hefeweizen - lots of ripe banana and some clove, with additional notes of bready rye malts, brown sugar, and even slight hints of pepper and ginger snap.
Interesting flavour - somewhere between a hefe and a rye beer, with elements of a Belgian dark as well. Bready malts, banana and bubble gum are all apparent initially, followed by fruitier notes of raisin and fig. Mild sourness, but it is overpowered by the rest of the flavour profile. The finish is yeasty, crisp and spicy, combining a mixture of clove, pepper and rye spice that lingers into the aftertaste, alongside the banana. Medium-bodied, with moderately assertive carbonation that gives this brew a decent bite comparable to most pale ales. Quite flavourful, and sessionable as well.
Final Grade: 3.84, a B+. Resurrection Roggenbier is the third rye-focused brew I've tried from Cameron's, and as far as I'm concerned it's yet another winner. This beer has a decidedly hefeweizen-esque vibe to it, and for that reason I must strongly recommend it to fans of that style, as they are sure to appreciate the spicy finish and banana esters that characterize this solid, sessionable rye beer. I can't say how this compares to other examples of the style, but I knows what I likes, and I doubt that this is the last my glass will see of this beer before the end of the year.
★
1,801 characters

3.92
/5
rDev
+11%
look: 4 | smell: 3.75 | taste: 4 | feel: 3.75 | overall: 4
A: Dark brown with a rusty tinge much like the hide of a deer. No carbonation. Cloudy, huge slight tan head of 4 fingers fades relatively fast but holds to 2 fingers, a little chunky lacing.
S: Bananas, reminiscent of weizenbock in scent and colour, some peppery yeasts reminding me of a dark Belgian style ale, slight smokiness reminiscent of Unibroue's La Terrible. Some paint.
T: Really unique, unexpected. I get what starts like a weisenbock, then levels to a much flatter level of almost watery consistency with bananas and cloves, some black pepper, then near the end the paint comes in and an essence of Belgian yeasts. Light sourness, but certainly not lambic like. It comes across more as a dry nearly watery quality that is thirst quenching.
M: Medium body, little carbonation, dry all the way through.
O: Never had this style before, but it is certainly unique. I love the idea of rye beers, but I don't have anything really to compare this with as its my first Roggienbier. Dry and unique, but nothing really standing out to make it interesting. It wants food, and by that I mean I see myself not drinking this for the outstanding flavor, but more for its unique even keeled character, or perhaps as refreshment on a hot day. Cool label.
★
1,258 characters

3.71
/5
rDev
+5.1%
look: 3.75 | smell: 4 | taste: 3.5 | feel: 3.75 | overall: 3.75
Resurrection Roggenbier doesn't rise from any flames but does look ablaze; this burning amber beer is alight with clarity and fiery copper highlights. Its head even sits atop the surface like a small pile of ashes. The Hunger Games-like bottle art seems somehow befitting.
Rye and wheat are nothing alike - pumpernickel is nothing like a standard white loaf - and yet, when it comes to the beer world, it's not uncommon for the two styles to share similar aromatics; this has a lot of the perfumy clove and mushy banana characteristics of a weizen. It is expressively spicy and savory, with bubblegum esters and hints of the grain itself.
The palate, not unexpectedly, offers the same spicy, toasty graininess of a quality Canadian rye, except that it tastes as though the beer were blended with a German Hefeweizen; the whole banana-bread flavour tastes doused in clove and entwined with bubblegum. It is, as its bouquet promised, a well seasoned and highly zesty profile.
The finish is especially peppery, its spice compounded by considerably prickly bubbles. There's an ounce of tangy citrus acidity that also presents a light stinging sensation. I tend to think of rye beers has being hearty, coarse and grainy but this one - more a traditional Roggenbier than American-style Rye Beer - has all the fragrance and effervescence of a weissbier.
Cameron's Resurrection is a considerably unique offering; you don't find many roggenbiers. Indeed, there is far too much clove and peppery yeastiness to appreciate any of the conventional pumpernickel or sweet, toasty graininess that many (myself included) have become accustomed to tasting in rye beers. Ja, gute Arbeit sicher!
★
1,683 characters
3.69
/5
rDev
+4.5%
look: 3.5 | smell: 3.75 | taste: 3.75 | feel: 3.75 | overall: 3.5
Poured a nice reddish dark ruby brown, with some slight head and good retention. Agitating the sediment as recommended on the bottle gets a murky brown.
S- lot of rye spiciness, chili, nutmeg, pepper, some pleasant caramel malt, biscuit notes.
T- spicey and a touch tart, lively herbal spice, ginger, pepper. Fairly smooth body with little hops, some herbal gruit character, gale maybe, Leads to a dry herbally finish. Balanced pretty well but there isn't a lot of complexity.
M- moderate to light body, but with a coating spice tart aspect and slight carbonation, it drinks pretty well but needs a firmer malt profile I thing, finish gets a bit grassy.
A decent rye heavy beer with lots of spice and herbal notes, it's a fairly good all round beer, rye is very evident but there isn't a ton else going on, balance is good and it's got a herbed/tonic character that is cool but not really what I was expecting. Worth a try but short if outstanding.
★
950 characters
3.5
/5
rDev
-0.8%
look: 3.5 | smell: 3.5 | taste: 3.5 | feel: 3.5 | overall: 3.5
Bottle: Poured a light brown color ale with a generous head with good retention and some lacing. Aroma consists of rye malt with light spicy notes. Taste is quite smooth with some spicy notes and a smooth finish. Body is about average with good carbonation. Maybe a tad too dry for its own good and a bit too much notes of unrefined grain to be highly drinkable.
★
362 characters
3.03
/5
rDev
-14.2%
look: 3.5 | smell: 3 | taste: 3 | feel: 3 | overall: 3
Muddy copper colour, moderate head that settles to a partial film and leaves some lace. Average looking brew.
Spicy nose like a weak-kneed weizen. Comes across the same way tastewise, spicy, banana-fruity, but a touch metallic with a thin brittle mouthfeel. Slightly sour finish. I just found it too understated to be interesting or satisfying. Nothing in it that pops.
★
370 characters

3.5
/5
rDev
-0.8%
look: 3.5 | smell: 3.5 | taste: 3.5 | feel: 3.5 | overall: 3.5
Bomber from the Ottawa LCBO for $6
Appearance - Slightly hazy reddish brown colour with an average size beige coloured head. There is an average amount of carbonation showing and there is some decent lacing. The head lasted for around 2-3 minutes before it was gone.
Smell - Malts, caramel, rye, grass/herbal
Taste & Mouth - There is an average amount of carbonation and I can taste malts, caramel, and rye. There is also some grassy notes and a bit of a fruity (banana?) flavour.
Overall - A decent very drinkable and well balanced beer, but nothing that is all that exciting. Worth picking one bottle up but not something I'd buy again.
★
643 characters
3.52
/5
rDev
-0.3%
look: 3.75 | smell: 3.5 | taste: 3.5 | feel: 3.5 | overall: 3.5
Not all that rye and using a banana imparting yeast. Lacy. The Only Café. So-so drinkability, ok as a beer. Brown coloured body, small head.Somewhat rough.Clove and spice. Toasted malt, not that interesting a rye beer, needs something else to make it interesting.
★
264 characters
Resurrection Roggenbier from Cameron's Brewing Co.
82
out of
100
based on
11
ratings.