Dismiss Notice
Dismiss Notice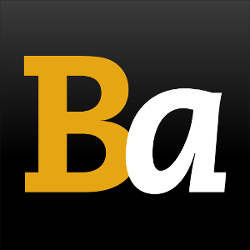 Join Our Email List →
And we'll send you the latest updates and offers from BeerAdvocate, because knowing is half the battle.
Dismiss Notice
X-Ray
- Weyerbacher Brewing Co.
| | |
| --- | --- |
| Educational use only; do not reuse. | |
Reviews: 6 | Hads: 39

3.95
/5
rDev
+1%
look: 4 | smell: 4 | taste: 4 | feel: 3.5 | overall: 4
On-tap at Pony Bar Hell's Kitchen, New York, NY
A: The beer is essentially jet black in color-traces of amber are visible near the edges of the glass when it is held up to the light. It poured with a thin white head and patches of bubbles down the sides of the glass.
S: There are moderate aromas of chocolate malts in the nose.
T: Like the smell, the taste is dominated by flavors of bittersweet chocolate and has a very slight amount of lingering bitterness. There are some hints of roasted malts.
M: It feels a bit shy of medium-bodied on the palate and has a moderate amount of carbonation.
O: The beer is easy to drink, very flavorful and has no traces of alcohol in the taste.
★
683 characters

3.83
/5
rDev
-2%
look: 4 | smell: 3.5 | taste: 4 | feel: 3.5 | overall: 4
This beer pours out as a deep looking black color, it's got a thick looking tan head in top with a decent retention and lacing. The smell of the beer has a good balance of roasted chocolatey malts as well as some hoppy aromas as well. The taste has a solid bitterness to it from start to finish. There is the bitter coffee and chocolate notes up front that fade into the subtle hop bitterness in the finish. The mouthfeel of the beer is smooth, nicely carbonated and rather easy to drink. Overall I found it to be a pretty solid beer. Lookin forward to drinking a few more over time.
★
583 characters

4.2
/5
rDev
+7.4%
look: 4 | smell: 4 | taste: 4.5 | feel: 4 | overall: 4
A bottle into a Weyerbacher tulip
X-Ray sports a very black shaded color with some dark brown spots towards the bottom of the glass when up to light. A nice creamy tan/brown head that looks like it's off of a nitro line, Great lacing.
Smell is pretty spectacular rich with dark bakers chocolate a nice whiff of roasted malt with a vanilla hit. I usually get a whole lot of tootsie roll from porters but this one is different.
And were off, 1st sips are nothing short of amazingly rich with the above already mentioned. Light chocolate mixed with roast and a small hint of vanilla and coffee. A nice amount of crystal malt used, that much is apparent.
The feel is so rich and creamy and smooth and refreshing, even though I don't find dark beers refreshing at all. This is approaching medium in build active bubbles and smooth baby.
great porter, one I would not mind having a six of during a Sunday. A little more in strength than the standard American porter, but the added flavor is notch. This is a nice offering and hopefully comes back around again in the future.
★
1,073 characters

3.92
/5
rDev
+0.3%
look: 4 | smell: 4.5 | taste: 3.5 | feel: 4 | overall: 4
X-Ray on tap at Pony, served on their 8-oz glass.
Appearance: looks like an Imperial stout, super black, no head but great coffee-colored lacing.
Smell: Coffee, leather, liquorice, cola/cubalibre, roastiness. Petroleum and coal. Humidor full of cigars, cedar chest.
Taste: Smooth like a mellowed whiskey, far from the intensity of the nose. Sweet touches here and there, decaf coffee, gently-licked decoy. Chocolate, tad of hops at the end. Faraway notes of vanilla.
Mouthfeel: Creamy, smooth, well-balanced. Spicy, peppery finish. Great body for the low ABV.
Overall: Great porter, almost like a big stout. Drinkable and fully flavored.
★
647 characters
3.68
/5
rDev
-5.9%
look: 3.5 | smell: 3.5 | taste: 3.75 | feel: 3.75 | overall: 3.75
12oz bottle poured into Founders snifter.
A- Pours an opaque dark black with a quarter finger of beige head that recedes fairly fast and leaves some light lacing. Not a ton of carbonation.
S- Light chocolate, some hops, light roasted malts, not overly aromatic.
T- Light bitter chocolate, some light hops, light roasted malts, not overly flavorful, finishes with light chocolate and hoppy presence.
M- Medium bodied, not a ton of carbonation, easy drinking. Decent feel, but could use a bit more carbonation.
O- I wasn't overly impressed by this beer. It was easily drinkable, but there definitely wasn't anything special about it and there are many other porters I'd rather drink. If you live next to the brewery I'd try it out, but I wouldn't recommend going out of your way to obtain it.
★
796 characters
4.07
/5
rDev
+4.1%
look: 3.5 | smell: 4 | taste: 4 | feel: 4 | overall: 4.5
Ok, first review ever.
Serving, 12oz. bottle into a standard pint glass.
Appearance: Pours a deep, deep brown - almost pitch black but shows its color under light. Maybe it was the travel (had this brought to me in Virginia by a buddy who was going home to Easton for the weekend) but there was virtually no head. First bottle was actually flat. 2nd bottle had a thin tan head that quickly dissipated. No lacing on the sides as I progressed through the glass.
Smell: Chocolate, Coffee at first but as it warms up there is a hint of something sweet like fruit. If there is a smell of hops, I have a hard time detecting it (probably due to my natural affinity for over hoppy beer - just cant really taste something that subtle).
Taste: Once again, Chocolate and Coffee right off the bat. As it warmed, I started getting that fruit taste that I was smelling - Dried Cherries I think or a really dark plum.
Mouth feel: I thought it was a nice round mouthfeel with some prickly carbonation around the tounge that made it seem creamy at first but quickly dies and leaves it a bit thinner (which I actually rather enjoyed.)
Overall: I liked this beer immediately but, it grew on me even more as I got to enjoy the changing characteristics when it warmed a bit. It really won me over as a solid, solid example of the style. In fact, I think this one rates as one of my new favorites...damn shame it wont be sticking around.
★
1,423 characters
X-Ray from Weyerbacher Brewing Co.
-
out of
100
based on
6
ratings.