Dismiss Notice
Get 12 monthly issues of BeerAdvocate magazine and save $5 when you select "auto-renew."

Subscribe now →
Dismiss Notice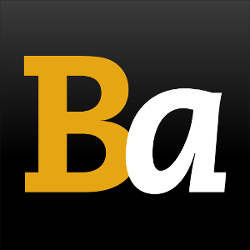 Join our email list →

And we'll send you the latest updates and offers from BeerAdvocate, because knowing is half the battle.
Alesmith Old Numbskull - Brandy Barrel Aged
- AleSmith Brewing Company
Reviews: 9 | Hads: 71

4
/5
rDev
-5.4%
look: 4 | smell: 4 | taste: 4 | feel: 4 | overall: 4
2013 vintage shared tonight at the Christmas Party.
Deep reddish brown color with a smallish off white head, Fruity brown sugary maltiness with hints of earth and bits of vanilla oak and ethanol. Still seems a little hot but still a nice sipper!
★
246 characters

4.55
/5
rDev
+7.6%
look: 4.25 | smell: 4.75 | taste: 4.5 | feel: 4.5 | overall: 4.5
Poured from a 750 mL bottle into an enlarged snifter. This is the 2013 version.
A: Pours very dark brown/almost black and leaves a light tan head of a couple fingers that fairly quickly fades to a thin layer atop the beer. (4.25)
S: Sugar coated figs, plum, grapes, oak. Really nice and balanced. (4.75)
T: Caramel, figs, raisins, dark chocolate, vanilla, grapes, toffee. Very wall balanced and smooth. Finishes a bit bitter but with a tad of sweetness. (4.5)
M: Medium to full, slightly sticky body. Low carb. Quite creamy. (4.5)
O: Really nice with plenty of caramel, dark fruits and oak. Finishes smooth. Solid dessert beer. (4.5)
★
638 characters
4.4
/5
rDev
+4%
look: 4.5 | smell: 4.5 | taste: 4.25 | feel: 4.5 | overall: 4.5
2013 vintage
Pours a deep garnet with a lower level of carbonation.
The aroma is complex and lovely. Carmel malt, brandy, oak, hops, and alcohol.
Tastes much the same with the brandy and carmel malt leading.
Medium thick mouthfeel that finishes relatively dry for a moderately sweet barleywine.
Lovely
★
304 characters

4.41
/5
rDev
+4.3%
look: 4 | smell: 4.75 | taste: 4.25 | feel: 4.25 | overall: 4.5
After just one year this has improved greatly. Intense caramelized brown sugar, toffee, sweet brandy, grape, and sharp concentrated vanilla. A lot of toasted oak as well. Flavor is strong but dry. A lot of vinous fruits, oak, and toffee/caramel.
Fantastic beer. So much better after just one year, very much so looking forwards to future tastings of this
★
360 characters

4.65
/5
rDev
+9.9%
look: 5 | smell: 4.25 | taste: 4.75 | feel: 4.75 | overall: 4.75
2013
750ml
Superb Firestone Walker Teku
It looks and tastes exactly how one would imagine it. In the glass, the beer has an almost purple, deep ruby glow and it punches you in the face with a sweet and fruity carmel aroma.
The mouthfeel has bite and body, from the intense wood bite and strong hop bitterness. It's all rounded out perfectly with a medium body that isn't syrupy yet isn't thin either.
The flavor is just jam packed with both bold and subtle flavors. The wood tannins and the hop flavor smack you in the face after the first sip. But slowly the sweet and sugary flavors start to mount a come back. The beer tastes reminiscent of one of those fancy flambé table side deserts where the waiter coats bananas in brandy and sets it on fire.
Plain and simple, it's a world class beer aged in fantastic brandy barrels that is greater than the sum of its parts. I recommend drinking the entire bottle to yourself if you can fend your friends off of it for long enough.
★
987 characters

3.89
/5
rDev
-8%
look: 3.5 | smell: 3.75 | taste: 4 | feel: 3.75 | overall: 4
750 mL bottle poured into a snifter.
Appearance - Hazy and murky deep amber body. Medium off-white head. Chunky collar.
Smell - Slightly sweet brandy. Lots of oak and barrel character. A little oxidized. Light citrus and deep caramel.
Taste - Sweet caramel and brown sugar. Some brandy. Much more oak. A bit of hoppiness in the finish.
Mouthfeel - Medium heavy and kinda boozy. Medium carbonation.
Overall - Nice. The barrel isn't quite what I'm looking for, but the base beer is excellent regardless.
★
516 characters

4.02
/5
rDev
-5%
look: 3.25 | smell: 4.25 | taste: 4 | feel: 4 | overall: 4
Thanks to hopodyssey for sharing this one at Skuter's tasting.
Pours a murky orange-brown with a foamy khaki head that settles to wisps of film on top of the beer. Tiny dots of lace form around the glass on the drink down. Smell is of malt, brown sugar, caramel, toffee, candied fruit, and brandy aromas. Taste is much the same with slightly tart brown sugar, caramel, fruit, and brandy flavors on the finish. There is a mild amount of wood bitterness on the palate with each sip. This beer has a good level of carbonation with a crisp and dry mouthfeel. Overall, this is a good beer with the brandy barrel aging adding a bit of tartness in the taste.
Serving type: bottle.
★
675 characters
3.97
/5
rDev
-6.1%
look: 3.5 | smell: 4 | taste: 4 | feel: 4 | overall: 4
Poured from the bottle into a snifter glass at the tasting. Vintage 2013. Big thanks to mancallede for the bottle! From notes.
Very faint chestnut body color, with a nice yellow edge and hue. Not much of a collar on this with an off white appearance.
Very nice mild grape aroma, but with a thicker almost roasty boozy heat strangely. Nice herbal sage notes a bit, and some classic sticky warm toffee to round out.
Palate really hits well but gets the brandy nicely. Mild toffee, with a fruit angle that goes towards red berries, and a cherry brandy quality. Light body but definitely with a good malt thickness to carry the palate and coat. Slightly silky also.
A real nice barleywine, but I usually prefer them a bit fresher, as this one seems to have much of its hop angle reduced by no surprise. A real good slow sipper too, if you can.
★
844 characters

4.33
/5
rDev
+2.4%
look: 4.5 | smell: 4.5 | taste: 4.25 | feel: 4.25 | overall: 4.25
2014 vintage. Tulip glass.
A: Pours a murky, deep amber color with two fingers of billowing, khaki head—thick and slow to recede, leaving some streaks and dots of lacing.
S: Caramel, and rich, toffee-like aroma supported by dark fruit (blackcurrant, plum), bright cherry, and vanilla/oak. Complex and well balanced, this evolves nicely as the glass warms to room temperature.
T: Again, rich caramel with a touch of red wine, tannins, blackcurrant, with a medium-length finish that shows off some of the oak. Moderate sweetness that imparts a dessert-like character, but not sweet enough to be cloying.
M: Soft, almost milk-like in its creaminess. Medium-light body and carbonation. Leaning towards the thinner side for a BA barleywine.
O: Very tasty, with the sometimes rough edges of fresh Old Numbskull (including the aggressive hoppyness) being mellowed out. The barrel treatment is light and adds some background complexity without quite reaching parity with the base beer (which may or may not be a good thing, depending on your preference). That being said, this is still a dessert beer that you'll have trouble drinking more than 8oz of.
★
1,154 characters
Alesmith Old Numbskull - Brandy Barrel Aged from AleSmith Brewing Company
-
out of
100
based on
9
ratings.