Dismiss Notice
Get 12 monthly issues of BeerAdvocate magazine and save $5 when you select "auto-renew."

Subscribe now →
Dismiss Notice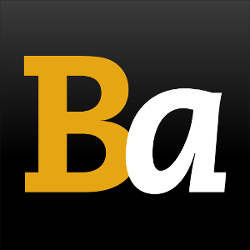 Join our email list →

And we'll send you the latest updates and offers from BeerAdvocate, because knowing is half the battle.
Nut Brown - Bourbon Barrel Aged
- AleSmith Brewing Company
Reviews: 10 | Hads: 52

3.53
/5
rDev
-13.3%
look: 4 | smell: 3.5 | taste: 3.5 | feel: 3.5 | overall: 3.5
32 oz. growler poured into a snifter. Reviewed from notes.
Appearance - Deep brown. Nice tan head. Chunky collar and a wispy surface.
Smell - Deep caramel malts. A little nutty. No barrel, except for some vanilla.
Taste - Follows the smell, but the nuttiness is stronger. Deep caramel, almost chocolatey. Vanilla, but again, no other barrel notes.
Mouthfeel - Bitter finish, but not a lot of hops. Well carbonated. Medium body.
Overall - It's a good nut brown, but I get no barrel.
★
487 characters

3.4
/5
rDev
-16.5%
look: 3.5 | smell: 3.5 | taste: 3 | feel: 3.5 | overall: 4
32 oz brown glass grumbler acquired 8 days ago at Alesmith and served into a conical Guinness pint glass in a tasting at me gaff in high altitude Castle Rock, Colorado. Reviewed live. Expectations are very high given the brewery.
Served straight from the refrigerator and allowed to warm over the course of consumption. Side-poured with standard vigor as no carbonation issues are anticipated.
A: Pours a one finger khaki-tan head of nice cream and thickness, but merely decent retention. Body colour is an extremely dark hazy ruby. No yeast particles are vislble. no bubble show. Lacing is decent.
Sm: Bourbon, caramel, toasted malt, nuts (chestnut), some fruit (maybe cherry), vanilla, and oak. Yet all the notes are subtle and understated. A mild strength aroma.
T: Caramel, vanilla, a hint of nut, buried fruit, and oak right on the finish - but not much bourbon. Well balanced, if understated. I quite like it, but I did expect more bourbon. No yeasty character or alcohol. Tasty.
Mf: Smooth and wet, with good presence on the palate. Good thickness. Good carbonation in spite of coming from a growler.
Dr: Drinkable and enjoyable, but not as complex as it would need to be to be truly great. Subtly done. Where's the bourbon?
B-
★
1,248 characters

4
/5
rDev
-1.7%
look: 4 | smell: 4 | taste: 4 | feel: 4 | overall: 4
A: poured a dark brown in color with brown highlights and a nice half finger of head that left some good frothy lacing sticking to the glass.
S: I honestly didn't get too much of the bourbon barrel character in the aroma but it did have plenty of sweetness consisting of: caramel, brown sugar, vanilla, toffee and a little molasses with signs of nuttiness.
T: The bourbon barrel character was a little more pronounced on the palate alongside caramel vanilla sweetness, some coffee came through, a little more nutty notes on the taste, very well hidden booze heat, lots of chocolate flavor and had a touch of toffee.
M: the brew was medium to full in body with a moderate amount of carbonation which had sweet, mild bourbon booze, chocolatey, slightly nutty and creamy finish.
O: I really like the base version and like the barrel aged version as well. I'd have to revisit the base version again to see which I like more.
★
924 characters

4.12
/5
rDev
+1.2%
look: 4 | smell: 4.5 | taste: 4 | feel: 4 | overall: 4
Pours a dark brown with a purple-red hue. Large, light tan head that goes down quite quickly. Scent is absolutely lovely. Sweet vanilla with some almond and chestnut. A bit of chocolate with mellow whiskey aromas. I say "mellow" hesitantly, because this is a huge whiskey aroma for a beer that weighs in at less than 5%ABV. Hints of cherry and oak as well. Taste is great...for what it is. Not quite as good as the aroma...but very solid. The flavor is like the nose, but a little watered down. All the aspects of the aroma, just subdued a bit. Mouthfeel is good for this beer... the most thin bourbon barrel aged beer I've had, but it is expected from this beer. The thin mouthfeel does not take away from this beer, because it was meant to be highly drinkable. Drinkability is fairly high. Overall, when I had a pint of this at Alesmith, I fell in love. When I opened my growler and had a few pints of this...I still loved it, just not so much. As you drink this beer, the body gets thinner and thinner and the bourbon gets more and more watered down. It's safe to say this beer is amazing in small doses...but just good in large doses.
★
1,138 characters

4.3
/5
rDev
+5.7%
look: 4 | smell: 4 | taste: 4.5 | feel: 4 | overall: 4.5
32 oz growler tulip.
Big thanks to SirWilliam for sharing!
A : Dark ruby brown, half finger head, small tight bubbles, spotted thick lacing
S : Unfiltered apple juice, cherry vanilla, almond milk, light smokey balsamic, brown sugar, caramel, brandy
T : Bitter smokey oak, maple, vanilla, nutmeg and some other spice, coffee, more oak and vanilla booze as it warms
M : medium side of thin, slight carbonation
O : A light country breakfast in a glass. smokey hazelnut coffee cooked over an open fire. A little thin but very complex. Great BA character for a beer with this abv. Excellent drinking experience. Highly recommend.
Cheers ~
★
641 characters
4.03
/5
rDev
-1%
look: 4.5 | smell: 4 | taste: 4 | feel: 4 | overall: 4
Bought the 'grumbler', a half growler at the BA Speedway Stout Release party.
A - Dark brown with some amber highlights, near white head, stays pretty long, very spotty laced.
S - Brown ale, but with a distinct whiskey barrel tone.
T - Nice brown ale, and I think slightly improved by the wood and whiskey. Thin, but still pretty doable.
M - Light body, good carb and balance.
D - My first BA brown ale, and I think I like it.
★
431 characters

4.72
/5
rDev
+16%
look: 4 | smell: 4.5 | taste: 5 | feel: 5 | overall: 4.5
Pours a dark brown with a surprising off-white head. A lot of smoke on the nose, roasted nuts, and toffee. Mouthfeel is silky smooth. Oaky, bourbony, and caramel flavors. The nose didn't quite prepare me for how good this beer is. There's a little coffee acidity at the finish that knocks this beer off of perfect. Not to say coffee acidity is bad, just doesn't fit here.
★
371 characters
4.22
/5
rDev
+3.7%
look: 3.5 | smell: 4 | taste: 4.5 | feel: 3.5 | overall: 4.5
On Tap
Alesmith Brewing Company
San Diego, CA
A very dark brown with a small brown head.
Rich aroma with lots of barrel character: bourbon, wood, caramel, toffee, along with some nutty and earthy elements remaining from the base beer. Exceptionally nice.
The flavor too is transformed, with good amounts of bourbon, vanilla, oak, nut, and roast coming together nicely.
Thin to medium bodied with low carbonation. I suppose, if there's anywhere this beer doesn't massively succeed, it's here.
I'd never had a barrel-aged brown ale before, and now that I have, this one will be tough to beat.
★
596 characters

3.93
/5
rDev
-3.4%
look: 4.5 | smell: 4 | taste: 4 | feel: 4 | overall: 3.5
The board says "Aged in Heaven Hills barrels". 12oz pour (yey), tasted next to the regular Nautical Nut Brown.
A: Pours black with a half finger of dull, sand colored head. Looks like cola around the rim. Good amount of lacing and very good retention: a thick ring of head stays put throughout the entire glass.
S: Good amount of sweetish bourbon upfront, alongside a little vanilla and lots of coconut.
T: Lots of bourbon, coconut, and just a touch of roastiness and chocolate right at the end of the sip (but you really have to pay attention for these). Some nuttiness (cashew, peanut) add a dimension of complexity beyond the bourbon barrel.
M: Medium body and medium-light carbonation. Seems kind of thin but with creamy texture. No alcohol noticeable, which I guess makes sense given the ABV.
O: I'm not sure the barrel treatment really elevated this beer from what it was, it's mostly just a different, bourbon flavored brown ale. It's tasty, but the flavors don't quite come together.
Reminds me kind of BA Wee Heavy, in that the barrel treatment overwhelmed the base beer and the body was a little too thin to fully express the barrel.
★
1,150 characters

4.42
/5
rDev
+8.6%
look: 4 | smell: 4.5 | taste: 4.5 | feel: 4 | overall: 4.5
4/6/2012
12oz pour on tap at Alesmith. Nut Brown (I guess it's not called Nautical Nut Brown anymore) aged in Heaven Hill Barrels. Had this next to regular nut brown.
A: Dark brown with a reddish tinge and a little transparency near the edges when held to light. A finger of beige foam lingers, eventually leaving scattered lacing. This is much darker than regular Nut Brown.
S:  Not nearly as earthy as the regular version. It's earthy, don't get me wrong, but only slightly. The earth is subjugated by a stellar combination of bourbon, caramel, and chocolate. Nutty notes are pervasive. Vanilla and oak are faint. Somehow the erstwhile modest English Brown has taken on notes of English Barleywine.
T: Pronounced yet integrated bourbon meets nutty notes. Chocolate blends with caramel and a little vanilla. There's light oak in the finish. Supposedly this spent only a little time in the barrel, but the barrel presence is pretty firm. The finish is nutty bourbon chocolate caramel. There's some earth near the end. The barrel aging brought out a lot of caramel and chocolate in this beer. The base beer has a very mellow chocolate profile and just a dash of caramel, but those characteristics are bold in the barrel aged iteration. I'm pleasantly surprised.
M: The mouthfeel held up well to the barrel aging. It's silky, sticky, and smooth. It's also pretty dry. Carbonation is at a lower medium level.
Overall: This is great. It's a sessionable bourbon barrel aged beer. Perhaps the first of its kind. 
★
1,514 characters
Nut Brown - Bourbon Barrel Aged from AleSmith Brewing Company
87
out of
100
based on
10
ratings.