Dismiss Notice
Dismiss Notice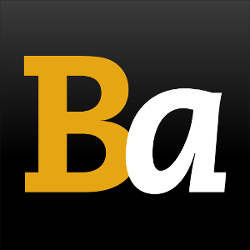 Join Our Email List →
And we'll send you the latest updates and offers from BeerAdvocate, because knowing is half the battle.
Dismiss Notice
Alesmith Speedway Stout - Brewer's Blend With Vietnamese Coffee
- AleSmith Brewing Company
Reviews: 7 | Hads: 101

4.5
/5
rDev
-3.8%
look: 4.5 | smell: 4.5 | taste: 4.5 | feel: 4.5 | overall: 4.5
Thanks to Alesmith for providing this keg for RBSG 2012.
Pours a viscous black with a finger of brown head. Rich coffee aroma with plenty of milk and dark chocolate. Notes of vanilla and cream with some caramel sweetness, a bit of bourbon, roast, and oak. The flavor is quite decadent with tons of chocolate and vanilla flavors and even more coffee. A nice touch of cream and sugar with some oak, roasted malt, and molasses as well. Really excellent.
★
453 characters

4.95
/5
rDev
+5.8%
look: 5 | smell: 5 | taste: 5 | feel: 5 | overall: 4.75
Huuuge thanks to gockets (Reddit) for this amazing beer! Shared with rudzud and other friends at an awesome bottle share, really wish I could get more of this!
Pours a lucious creamy darker mocha colored 1 finger head which is lovely for the abv, it rises to the occasion and slowly fades back to norm with some decent lacing gracing the sides of the glass with layered lacing and long legs of delicious beer, even letting the glass get a nice share. The beer itself is so rich and dark, I think it could double as a liquid like version of the devil's leather jacket.
The nose knows how great this is too... it sure delivers, tons of dark malts, lots of cocoa and dark chocolate. There is a big dusty coffee and roast, fresh roasted coffee beans as well as an interesting dusty wooden shelf, like licking coffee grinds off an old shelf. Also there is some caramel, mocha, light oats even. The earthy roasted coffee just carries. It's not a normal coffee, it has this earthy but sweet like and dusty quality to it. I would love to try the coffee by itself too.
Taste is pure velvety chocolate, oh good GOD! Cocoa, dark chocolate, baker's and milk chocolate, etc etc. Creamy with oats and a bit of what seems like possible lactose? my endorphins are in full overdrive. Then tons of coffee, again that earthy fresh roasted coffee, chewy and bitter, like a french press coffee. A silky rich feel really comes out as well, tickling my tongue and giving my mouth an orgasm. It has an interesting almost sludge like coffee, with that dark chocolate really just berading my mouth with the essence of pure awesomeness. A bit of caramel and earthy hops round off everything else, with some bitterness, little char even, chewy oats, etc. Then again that dusty shelf, toasted oak, and light chewy barrel appear again, coming in waves, and bringing tons of vanilla that never goes away either. It has a long finish as well, I can taste it for about 15 minutes after the last sip. The finish does bring light bitterness, long fresh roasted earthy french press coffee again, tons of dark chocolate, more wood dust, and compact deliciousness.
Mouth is velvety silky and rich, very thick, it just sits on the tongue like mercury and seems like it's being absorbed by my tongue in the same fashion, and nice carbonation.
Overall wow, one of the best beers I've ever had, easily top 3!! So much awesomeness and orgasmic deliciousness. So wish I could get this all the time, or at least more than just the once time I did. The coffee is so unique, earthy, grainy, dusty, fresh roast flavors, etc. and some great chocolate flavors. the barrel additions are interesting with dusty wood, tons of vanilla, etc. The only reason it doesn't have a 5 overall, is the inconsistency of the growler pours... so I poured the glasses around the house, and a few of the glasses, including mine, the ones that got some of the bottom of the growler got these super estery dusty oak that was so overpowering it took away from the beer somewhat. However, the glasses that got all beginning or middle pour were so lucious chocolate and coffee, maybe the perfect beer... but with those discrepancies I had to take a little away from the beer.
★
3,208 characters

4.86
/5
rDev
+3.8%
look: 4.75 | smell: 5 | taste: 5 | feel: 4.25 | overall: 4.75
Was fortunate to have had this brew a few times prior but never added a review, so popped a 2013 tonight (bottled 8/5/2013), enjoyed from a alesmith snifter.
Brew pours a silky sleek black with a nice dark tan head that mostly dissolves and leaves spotty lace.
Nose is simply heaven. Deep rich mocha. Chocolate happiness.
Taste to match. The perfect balance of chocolate, coffee and a glazing of roastiness over the top. Everything is in the right place.
Beer is rich and thick and a meal in a glass, but it is just a taste nester. Happy to be soloing this bottle.
Overall, my favorite variant of the speedway clan. The barrel aged and kopis are great too, but this one is just magic in a glass, the perfect marriage of beer and coffee.
★
737 characters

4.74
/5
rDev
+1.3%
look: 4 | smell: 5 | taste: 5 | feel: 4 | overall: 4.5
On tap on the RBSG bus. Good way to start the day... Pours black with root beer edges and a fluffy light-brown head. Smells like brownies and chocolate chip cookies. Deep cookie dough, really vivid and very different from the garden variety Speedway. Flavor has elements of chocolate syrup and semisweet chocolate, along with a lovely toasted oaky note that dries out the finish. The coffee is strong and lends a solid bitterness. Really a fantastic beer, a hit in every aspect.
★
478 characters

4.38
/5
rDev
-6.4%
look: 4.5 | smell: 4 | taste: 4.5 | feel: 4.5 | overall: 4.5
A: Pitch black with a finger of dense, deep mocha colored head that stuck around quite a while leaving great lace down the glass.
S: I can smell this beer from afar. Huge notes of coffee come through along with strong vanilla, cream, sugary sweetness, and chocolate. Sweet bourbon, roasted malt (or coffee) and some caramel poke through the onslaught as well, and at times I get scents akin to crème brulee.
T: Tastes like I'm drinking coffee with a splash of cream, a few pieces of rock sugar, chocolate syrup and bourbon. Vanilla comes through strongly as well, and the finish is warming and boozy. The aftertaste has a nice coffee bitterness. Very rich.
M: Very thick bodied, viscous and chewy mouthfeel, warm finish, boozy, with tight soft carbonation.
O: A huge sipper of a beer. Rich and decadent are an understatement. Very drinkable for being so bold.
★
866 characters

4.62
/5
rDev
-1.3%
look: 4.5 | smell: 5 | taste: 4.5 | feel: 4.5 | overall: 4.5
On tap at the brewery.
A: Impenetrable brown, darkish film of brown head which recedes to a ring and some swirls layered on the surface of the beer. The head is very nice looking, like espresso.
S: Oak and vanilla are quite noticeable but still on the subtle end. The Vietnamese coffee smells phenomenal. Sooo good. Lots of chocolate and coffee, rich flavor without being cloying or over the top as some coffee beers are.
T: Barrel, vanilla, oak, bourbon are way subdued, almost hard to pick out over the rich Vietnamese base. Some nice red fruit as well, a welcome addition for balance. Masks the alcohol much better than the regular Brewer's Blend.
M: Medium carbonation and full body. The carbonation adds a velvet smooth mouthfeel to the full body. Leaves a little sticky residue on your lips.
O: A bit more barrel would have elevated this to sublime, but the lack of it does no harm to an already excellent Speedway variation.
★
936 characters
4.88
/5
rDev
+4.3%
look: 5 | smell: 4.5 | taste: 5 | feel: 5 | overall: 5
Had this ambrosia on tap and the (surprisingly small) brewery two weeks ago. This is from notes.
Pours inky, oily, pure black. The dark brown head lasts forever and coats the glass in sheets of foam. The aroma is of decadent milk chocolate, loads of roasty malts, astringent cocoa, earthy coffee beans and a piney bitter background. A lot going on there. The taste is like a Mochaccino - Sweet, chocolatey flavors with a fresh roasted, spicy, acidic coffee flavor. Like a milkshake with fine coffee added. The mouthfeel is super thick with a light carbonation. Hop and dark malt bitterness mixes with the milk chocolate sweetness in the long finish. Alcohol is shockingly well hidden for 12% (according to the tap list).
This is a sublime Imperial Stout. So balanced and nuanced, sweet but the opposite side of cloying. Coffee flavors are perfect. Roastyness is perfect. A good hop character to balance the malt-fest. This is a must try. Impeccable.
★
951 characters
Alesmith Speedway Stout - Brewer's Blend With Vietnamese Coffee from AleSmith Brewing Company
-
out of
100
based on
7
ratings.