Dismiss Notice
Get 12 monthly issues of BeerAdvocate magazine and save $5 when you select "auto-renew."

Subscribe now →
Dismiss Notice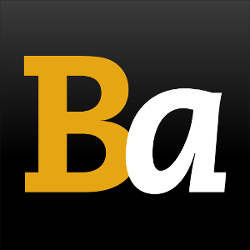 Join our email list →

And we'll send you the latest updates and offers from BeerAdvocate, because knowing is half the battle.
McGovern's Oatmeal Stout
- Belfast Bay Brewing Co.

Educational use only; do not reuse.

Brewed by:
Belfast Bay Brewing Co.
Maine, United States | website

Style | ABV
Oatmeal Stout | 5.10% ABV

Availability: Year-round

Notes & Commercial Description:
Beer added by: UncleJimbo on 10-28-2001

McGovern's Oatmeal Stout is a very dark, full-bodied stout with a smooth, moderate bitterness and roasted malt character. Integral parts of this stout include its subtle chocolate and caramel flavors. Hops also provide a subtle aroma and flavor without overpowering McGovern's overall balance. The milky, caramel colored head has small, tight, foamy bubbles that slowly cascade into the dark. aromatic liquid thanks to its oatmeal heritage.

Oatmeal also gives McGovern's a richer, full bodied quality with-out the bitter, burnt after-tasty often associated with stouts and other dark beers. This makes for a smoother drinking experience, especially for those who plan to enjoy more than one. Bartender Important - When pouring McGovern's Oatmeal Stout on draft, use any tap faucet with regular bar gas for best results. A traditional restrictor faucet cannot be used.
Reviews: 115 | Hads: 232
3.38
/5
rDev
-10.8%
look: 3.5 | smell: 3 | taste: 3.5 | feel: 3.5 | overall: 3.5
12oz bottle into a pint glass.
Pours an opaque black with a little tan head that drops to a slight ring.
Smell is very faint. Just the slightest hint of sweet malt.
Taste is of some bitter oats and a touch of coffee.
Overall, not bad, but not one I'd go out to get. A tad boring. That said, nothing major wrong with it. Worth a try.
★
344 characters
3.94
/5
rDev
+4%
look: 5 | smell: 3.5 | taste: 4 | feel: 4 | overall: 4
Pours with a five-finger plus (pour very slowly) brown head that is thick and frothy leaving a ton of lace. Totally black color. Good carbonation and medium bodied. Nose is roasted coffee. Starts with a strong roasted coffee flavor, some sweetness and finishes with a roasted/burnt coffee. Nice beefy stout. $1.49 for a 12oz bottle, Tully's Beer & Wine Wells, Me.
★
363 characters

3.88
/5
rDev
+2.4%
look: 4 | smell: 3.5 | taste: 4 | feel: 4 | overall: 4
12 oz longneck brown bottle.
This stout poured a dark brown/black with red near the edges if held to the light with HUGE light brown foam that would not quit. The foam persisted a long time and clung to the sides of the glass. The smell was mildly malty with perhaps a bit of oatmeal. The taste was slightly sweet and malty with some roasty malt flavors and a bit of oatmeal and moderate hoppiness. The mouthfeel was smooth and creamy with medium-full body and medium carbonation. This was a good stout, but not as good as I remember from a sample I had on tap.
★
564 characters

3.85
/5
rDev
+1.6%
look: 4 | smell: 4 | taste: 4 | feel: 3.5 | overall: 3.5
A - Thick dark head floats on a motor oil-black beer. Heavy, persistent lace
S- Chocolate, coffee, toasted caramel
T - Pretty good, Nice blod flavors of chocolate and toffee. Not too much that's bitter. A pretty nice oatmeal.
M - Smooth, but a bit heavy. Kinda coats everything, and hangs around
D - Very nice taste, but a bit on the heavy side.
A pretty good oatmeal. Doesn't really rival something like Sam Smith's, but good certainly one to check out if you're in Maine in a colder month.
★
506 characters
4.06
/5
rDev
+7.1%
look: 5 | smell: 4 | taste: 4 | feel: 4 | overall: 4
The beer erupted from the 12 ounce brown bottle a piceous color, the head Bunyanesque in size, spumescent in texture and a nice chocolate brown color, after several weeks, it evaporate and the resultant lace formed a nice sticky sheet to conceal the glass. Nose is sweet; coffee like with some nice toasted grain aromas, start is sweet, thick with the top middling in its feel. Finish has a moderate acidity, the hops pleasant to the taste buds, quite dry and a decent drinking beer, thanks once again to Carmen for this bottle.
★
528 characters
4
/5
rDev
+5.5%
look: 4 | smell: 4 | taste: 4 | feel: 4 | overall: 4
Pours ink black with a nice tan head. The head quickly settles and leaves lacing along the rim of the glass. Hints of roasted malt in the nose. This beer is quite smooth. Flavors of toffee roast imparting an espresso taste and bitterness, heavy malt all washed down by a milk/cream aftertaste. Quite enjoyable. There's a lot of complex flavor in this bottle, yet its well assembled leading to a great balance. The beer by mid pint gets a little bit dryer and the bitterness returns. Well crafted for the style and would be a good benchmark for any Oatmeal Stout. This is what an Oatmeal Stout taste's like.
★
608 characters

4.18
/5
rDev
+10.3%
look: 4 | smell: 3.5 | taste: 4.5 | feel: 4 | overall: 4.5
Fitting opaque dark chocolate brown color.
Brown-cream head, mild nose- almost no nose; toasty oatmeal start flavor with a hops bitterness as the underlying taste foundation; Slight "fizzy" on the start, but turns to a comfortable mouthfeel; clean finish with notes of toasted malt and oats.
A satisfying stout.
★
316 characters
4.62
/5
rDev
+21.9%
look: 4 | smell: 4.5 | taste: 4.5 | feel: 5 | overall: 5
The beer is a deep black, completely opaque, topped with a frothy bone colored head. Great head retention, lasting all the way through the glass.
Aroma is dominated by a rich roasty maltiness and a solid oatmeal presence. Strong chocolate malt, with hints of caramel and coffee. Some dark fruit esters, mostly plum. No detectable hops. Clean aroma, well done.
Flavor starts with a rich, luxurious roasty maltiness, coupled with a smooth, creamy oatmeal flavor. Smooth, almost nonpresent english carbonation, with a light to medium body. A light estery pear and peach flavor enters in the middle, very soft and subtle, melding into a smooth, very mild herbal hoppiness that eases the stout down your throat. Just enough for balance. A lingering roasty coffee flavor in the finish, with some dryness. A bit of fruitiness in the aftertaste, with lingering oatmeal, and some pleasant yeast flavor. Fantastic.
Very similar to Harpoon's oatmeal stout, which is definitely a compliment. Wonderful flavors, with a very smooth, creamy texture and excellent balance. Very delicate and subtle.
★
1,085 characters
4.33
/5
rDev
+14.2%
look: 4.5 | smell: 4 | taste: 4.5 | feel: 4 | overall: 4.5
12 oz bottle (usually enjoy this on tap...)
Pours black as night with a good brown head with nice lace. Smell is creamy and nutty, no bitterness at all.
Taste is complex. Smoky, roasted malt immediately. Creamy and sweet, this stout never really bites but it doesn't leave your tastebuds lacking. Hint of sweet chocolate. The weird taste is that it is a bit oaky, like an aged port. Very good...
Very full bodied and lingers on the palette. This is one of my favorites although it is my first time from a bottle. Right up there as one of the best stouts brewed in Maine.
★
579 characters
4
/5
rDev
+5.5%
look: 4 | smell: 4 | taste: 4 | feel: 4 | overall: 4
Poured a jet black with a nice thick tan head, which dissapeared all too quickly. Discovered the "best by" date had way passed.
Smells of coffee, oatmeal, and just a hint of choclate. The taste is rather even across the spectrum of dark malt, coffee, and dark chocalate. Just a hint of bitter at the back end.
All in all it's a nicely done well balanced stout. I'm still looking for a NE brewer to outdo the Ipswich though. That's the standard in my mind.
★
462 characters
4.2
/5
rDev
+10.8%
look: 4 | smell: 4 | taste: 4.5 | feel: 4 | overall: 4
This beer pours clear but mostly opaque with a little red/brown black color that seeps through right around the edges with a large dissipating dark brown head. The mouthfeel is firm to oily. The smell is of roasted coffee. The taste is a smokey sweet front with a dry hoppy finish. A very nice smokey flavored stout.
★
316 characters
4.3
/5
rDev
+13.5%
look: 4 | smell: 4 | taste: 4.5 | feel: 4 | overall: 4.5
A clear (99% opaque; when up against the light a little bit of light comes through at the edges), reddish-brown, almost black Oatmeal Stout with a large, dissapating, dark brown head. The smell is coffee-like, chocolate, and very slightly herbal. The taste is roasted coffee, along with a mild sweetness, chocolate, with a slight bitter finish. In my mouth the body is firm to oily. Overall, a smooth, creamy (of a sort) Oatmeal Stout...yummy!
(source: Gift; ME)
★
465 characters
4.37
/5
rDev
+15.3%
look: 4 | smell: 4.5 | taste: 4.5 | feel: 4.5 | overall: 4
This deep black stout presents with a foamy head and a deep roasted malt aroma. The heavier body justly supports a deep roasted dark malt flavor and i touch of bitterness in the finish. Very tasty.
★
199 characters

4.05
/5
rDev
+6.9%
look: 4 | smell: 4 | taste: 4 | feel: 3.5 | overall: 4.5
Dark brown, almost black with a wisp of tan foam, not bad for a 4 oz. sample. Nice malt flavor,bitterness seemed more black patent malt than hops. Mouthfeel was smooth with a dryish finish but seemed thin/watery compared to other oatmeal stouts. Overall a good beer, will try to re-sample a larger pour soon.
★
308 characters

4
/5
rDev
+5.5%
look: 4 | smell: 4 | taste: 4 | feel: 4 | overall: 4
Presentation: 12 oz brown long neck twist, picture of a steamship in the bitch of an ocean near the Maine Coast. "Best Enjoyed Before" on the side of the label.
Appearance: Jet black colour with a steadfast light brown lace that is both rocky and dense. Nice cascading effect during the slow but vigorous pouring.
Smell: Creamy aroma of dark malts and sweet cooked oats. Hints of diacetyl that gives the suggestion of dark toffee. Smells of a malted milkshake.
Taste: Standard brawny medium body, with a crisp and doubled over smoothness that rushes the mouth after the crispness subsides. Medium carbonation with a big malty palate to boot. A sweet beer, both barley and oats dabble in the sweetness with a cooked porridge and sugar flavour. Light fruitiness seems out of place though it actually complements. Roasted malts hurdle over the sweetness to give a semi coarse ruff on the tongue bitter roasted flavour that is expected. Hops are placid and nonchalantly hang around the maltiness. Suggestions of coffee and chocolate hit at the same time to form a mocha flavour within the sweetness, the finish stays somewhat sweet with a creamed coffee after taste.
Notes: A good accompaniment with anything chocolate, flavours are well placed and true to style without anything trying to rock the boat.
★
1,324 characters
McGovern's Oatmeal Stout from Belfast Bay Brewing Co.
85
out of
100
based on
115
ratings.