Dismiss Notice
Dismiss Notice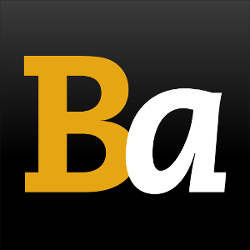 Join Our Email List →
And we'll send you the latest updates and offers from BeerAdvocate, because knowing is half the battle.
Dismiss Notice
Maibock
- Pyramid Breweries, Inc.

Educational use only; do not reuse.

Brewed by:
Pyramid Breweries, Inc.
Washington, United States

Style | ABV
Maibock / Helles Bock | 5.50% ABV

Availability: Spring

Notes & Commercial Description:
Beer added by: flagmantho on 02-10-2012



This beer is retired; no longer brewed.



A harmonious balance of malts, complimented with herbaceous hops focusing on the sweet aromatic qualities of Eastern European hop varietals, combine to deliver a perfect spring brew.
Reviews: 10 | Hads: 19

2.96
/5
rDev
-16.1%
look: 3.5 | smell: 2.5 | taste: 3 | feel: 3.5 | overall: 3
12 oz bottle poured into a snifter. Enjoy by 06/22/12.
A: Pours a clear copper color with a puffy 2 finger white head. The head turns rocky and sinks to half a finger width within a minute before continuing on to become a film. Mild visible carbonation.
S: Fairly typical bock aroma. Mostly malt. Wish there was some more going on here. Seems a little sweet with hints of grassy hops.
T: Maybe I am not a fan of bock's but there just isnt much to write home about. It is drinkable and doesnt taste bad but doesnt impress. Some hop notes at the end of the sip.
M: Pretty light bodied, good carbonation. Pretty easy to drink.
Overall not what I expected and I am a little disappointed. Might be better on a warm day as I see this is a spring seasonal.
★
754 characters

3.2
/5
rDev
-9.3%
look: 3 | smell: 3 | taste: 3.5 | feel: 3 | overall: 3
Maibock from Pyramid came in a spring sampler 24 pack.
Pours a tarnished copper/brown color and is clear. A small off-white head disappears quickly.
Smell is a faint sweet bread aroma.
Taste is a cereal and brown sugar flavor, with a dry bitter bay leaf flavored finish.
Mouthfeel is thin and watery, with mild carbonation.
Overall an average brew. Drinkable but unremarkable.
★
382 characters

3.42
/5
rDev
-3.1%
look: 3 | smell: 3.5 | taste: 3.5 | feel: 3 | overall: 3.5
Clear dark amber beer that is approaching the color brown. Essentially no head formation.
Smells malty with a fairly strong scorched sugar aroma. Brown sugar and a hint of rum and toasted bread. Just a slight Nobel hop smell.
Starts out malty and sweet with lots of caramel candy. Toasted bread with a bit of a sensation of salt. High glutamate level but not to the point of tasting like soy sauce.
Mouthfeel is good.
Overall an OK bock beer.
★
446 characters

3.58
/5
rDev
+1.4%
look: 4 | smell: 3.5 | taste: 3.5 | feel: 4 | overall: 3.5
Poured from 12oz bottle into a pint glass.
Appearance: rich hue incorporating orange and amber tints. Clear body with a nice effervescence plus a good finger of frothy ivory foam. A very good-looking beer.
Smell: light malty aroma with a somewhat dry and grainy character. Hops are light but present, and earthy in character. Not too bad.
Taste: full malt flavor with a good deal of grain up front which fades away into a nice sweetness. Noble and earthy hops are present throughout with a somewhat raspy bitterness toward the end. Pretty good, but the grain up front and the harsh bitterness make this beer seem pretty "raw".
Mouthfeel: medium body with a good, well-integrated carbonation and a good creaminess. I like it.
Overall: this beer seems too rough-around-the-edges for me, but that being said it's not a bad beer at all. I would have it again under the right circumstances.
★
900 characters

3.6
/5
rDev
+2%
look: 3.5 | smell: 3.5 | taste: 3.5 | feel: 3.5 | overall: 4
A - Pours a fairly clear copper-orange with a finger of frothy white head . The head fades down at a normal pace leaving behind some lacing.
S - Aroma is a mix of caramel and bready malts with some noble hop, some lemon, and a bit of grain.
T - Starts off with some caramel and bready malts with some noble hops and a touch of bitterness. Through the middle, a bit more noble and grassy hop comes through with a bit of lemon. The finish is a mix of sweet malts with some noble hop and some grains.
M - Medium bodied with moderate carbonation. Feels smooth with a sweet and dry finish.
D - Very drinkable. Well balanced, but feels just a bit thin and could have used a touch more of a kick.
★
693 characters
3.61
/5
rDev
+2.3%
look: 4 | smell: 3 | taste: 3.5 | feel: 4.5 | overall: 4
Pyramid Maibock is a very lively amber lager that seems to have a slight haze. The light khaki head is solid, smooth and waxy and has outstanding retention and lacing. It has a bready, malty aroma with a hint of sweetness. It's medium light bodied and quick on the tongue. The finish is dry and very clean. It has a nicely balanced flavor, malty but not sweet. The bitterness comes in toward the finish. It's ample and wooden, but not resiny. There almost seems to be a hint of fruit in the aftertaste. It's not super interesting, but it's solid and well crafted and goes down with great ease.
★
593 characters
3.67
/5
rDev
+4%
look: 3 | smell: 3.5 | taste: 4 | feel: 3.5 | overall: 3.5
Pours a clear amber color into the mug with no head or lace even after a rough toss.
Smells like grassy wheat and toffee, not bad. Quite a bit stronger than I was anticipating.
Taste is probably the highlight... slight ping of hops but mostly an almost oak-tinged wheat flavor. Definitely worth reaching for more than one. Mouthfeel is a tad light for all the smell and flavor, but that's not always a bad thing, right?
Overall, it's a good beer. I wouldn't buy it to impress anyone, but it's still a really enjoyable drink. I got it for a great price so I am more than satisfied. Great nose and goes down smoothly with a bready aftertaste that makes you reach for the glass quite often.
★
691 characters
3.8
/5
rDev
+7.6%
look: 3.5 | smell: 3.5 | taste: 4 | feel: 3.5 | overall: 4
Pours a true amber color with a cream colored head that stands about 1" tall in my Full Sail becher glass. Carbonation can be seen rising in the beer. The head eventually recedes to a film across the surface of my beer. In the nose I detect some caramel, as well as some hops that are slightly spicy and grassy. Taste starts clean, then I get a touch of spicy and grassy hops. I can't place my finger on all of the malt flavors I am getting. Mouthfeel is medium, and the carbonation is mellow. This is a rather decent beer in my opinion. It comes at a reasonable price, has a decent amount of complexity and it is simply enjoyable to drink.
★
640 characters

3.87
/5
rDev
+9.6%
look: 4 | smell: 4.5 | taste: 3.5 | feel: 3.5 | overall: 4
Poured from a bottle into a pint glass. The color was honey caramel, which always is a plus in my bet. Just about a finger of head. Minimal lacing that dissipated quickly. Some wet film on the sides.
Was kind of digging the smell. Got some toffee, caramel and chocolate. Pretty malty.
First taste was malts. Seemed to be toffee and caramel. Also got a bit skunky at the end.
Medium body. Slick texture. Lively (above average) carbonation. Watery finish.
Would have liked it to be more malty, but it wasn't too bad. I'd give it another go.
★
549 characters
4
/5
rDev
+13.3%
look: 4 | smell: 4 | taste: 4 | feel: 4 | overall: 4
Although I only had one bottle of this beer I would like to say it was very good. I would like to have more of it. It has a wonderful malty aroma and is very drinkable. I will update this review when I am able to obtain more of this beer. I really think that this beer could become one of my favorites as it has a nice balance of malt and hops.
★
344 characters
Maibock from Pyramid Breweries, Inc.
82
out of
100
based on
10
ratings.