Dismiss Notice
Get 12 monthly issues of BeerAdvocate magazine and save $5 when you select "auto-renew."

Subscribe now →
Dismiss Notice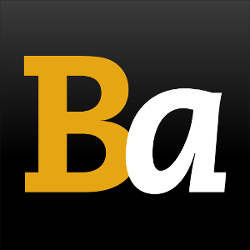 Join our email list →

And we'll send you the latest updates and offers from BeerAdvocate, because knowing is half the battle.
Asheville Brewers Supply
Reviews: 8 | Visits: 8
4.72
/5
rDev
+16%
vibe: 4.5 | quality: 4.75 | service: 4.75 | selection: 4.75
OK..I'm not gonna pull the punches here.....I loved Andy and this store. Andy always knew what was going on around town and had all the knowledge of the GOOD local beer recipes. And when I would tell him I like this but wanted it just a bit different, he would know just what to do to make it that way.
Now, if it was going to change hands I am glad it was Tedd. (by the way Tedd....spellcheck always tells me your name is spelled wrong) Tedd is very personable, helpful and knowledgeable. He knows home brewing and can help get you out of a jam. He never makes you feel stupid(even if you are) or looks at you like you're an idiot like one of the other beer supply places in town(I thought this was just me but I've heard it from many others...about the other place). I frequent Asheville Brewers and so should you...if you're a home brewer that is.
We make 20 gallons at a time and if we screw it up or the ingredients aren't right it's a big deal. Doesn't happen here.
Thanks for the many great years Andy and thanks for picking up the torch Tedd.
★
1,056 characters
4.94
/5
rDev
+21.4%
vibe: 4.5 | quality: 5 | service: 5 | selection: 5
We're not fancy, but we strive to have the best and friendliest service, quality ingredients and equipment, extensive selection, and be the all-around best homebrew and home winemaking shop in WNC.
Also, as of January 1st, 2015, we are under new ownership. Lots of changes (for the better!). The shop is now owned/operated by the former manager, Tedd Clevenger. Come say hi!
★
375 characters

3.35
/5
rDev
-17.7%
I think this place is good, and I'm somewhat nostalgic since this was my introduction to homebrewing. The kits are reasonably priced, but the equipment can run a little high.
The 3.0 for service is because I've had something of a grab-bag experience depending on who's working on any given day. It seems that almost every time I go in there, there's somebody different on shift. Some of the staffers are excellent -- knowledgeable, friendly, helpful, professional. Some, on the other hand, seem to be stoned jokesters.
They'll special-order ingredients for you, and have pretty good in-house recipe kits. Their website is not too frequently updated, though, so watch out.
★
674 characters
4.35
/5
rDev
+6.9%
Went the other day for the first time, drove 1 1/2 hours from Clemson SC to go up there. The reason being is the prices are by far the best within a reasonable driving distance for me. I really liked the fact that one of the staff members kept the store open a little later waiting on me to get up there. The only problem I had was the fact when I got home I noticed that one of the items that I paid for was the incorrect item and was a pound short. After calling and speaking to a manager he said that he would mail the correct item and amount. All and all I really enjoyed the experience I plan on making it a habit to go up there since there staff is pretty cool and the management really seems to care about their customers and the prices are the best around here.
★
769 characters
4
/5
rDev
-1.7%
Have not been there in a while, but needed to review this one as I had been there enough to do it right. This place is tiny and that does not even begin to describe it. You can circle the store with your eyes and almost grab everything without moving. They are very cool and helpful and can get you pretty much everything that you would need. Great stop in Asheville for your supplies with a doubt. Its a little pricey as anything in Asheville is, but it can give you anything you need. Overall if you are in need of supplies in the area, you gotta stop by. If it is the same as I remember you will not regret it
★
612 characters
4
/5
rDev
-1.7%
There is only one place in Buncombe and Henderson CO. to get brew supplies and that is Asheville Brewers Supply. Parking can be a hassle if you try to go durring lunch hours, or rush hours. However Asheville is a beautiful city to walk about. It is a small shop but they usually have everything you need. If not then they will special order it for you. Alex has come abord of lately and he his an enormous asset to the business. I am always welcomed and he is always ready to help and assist. First time brewers need not to worry, your in good hands. The same goes for more established brewers.
★
594 characters
4
/5
rDev
-1.7%
Man is this place ever small. The owner is very helpful and a really nice guy. I took a minute and looked around and that is really all it takes. It is a small location off Wall St. in Asheville so it is fairly easy to find. There is a parking deck nearby, but parking in Asheville can be a bit of a pain.
★
305 characters
4.5
/5
rDev
+10.6%
This store is really great. Perfect location. It is located on Wall St. in the heart of downtown Asheville, right by the big iron. It is a fairly small, fairly cluttered place, but I've never been in a brew store that wasn't really.
Andy, the proprietor, is a really cool guy. He has all the necessities and then some. Great selection of grain by the pound or the 55lb sack, milled or unmilled. From Maris Otter to Belgian Special B to American organic. Sells lots of whole leaf hops (greatly subject to seasonal availibilty however) and even hop rhizomes of the most popular varieties. He has most of the White Labs strains in the store and offers them half price as the expiration date approaches. He has kegging equipment and a good selection of various other brewery accouterment.
Andy is also partial owner of the French Broad Brewing company and is more than willing to share his vast knowledge of brewing with you (when he has the time and can remember it).
★
972 characters
Asheville Brewers Supply in Asheville, NC
-
out of
100
based on
8
ratings.