Dismiss Notice
Dismiss Notice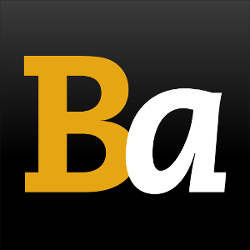 Join Our Email List →
And we'll send you the latest updates and offers from BeerAdvocate, because knowing is half the battle.
Dismiss Notice
Windansea Wheat Hefeweizen
- Karl Strauss Brewing Company
| | |
| --- | --- |
| Educational use only; do not reuse. | |
Reviews: 35 | Hads: 115

3.76
/5
rDev
+5.9%
look: 3.5 | smell: 3.75 | taste: 3.75 | feel: 4 | overall: 3.75
Appearance - Pours a cloudy golden orange with a white, finger width head. Fair retention, resulting in a flat, smooth surface within minutes. Virtually no lacing.
Smell - Huge banana and clove notes smack the nose upon first opening. Faint citrus and wheat rounds out the aroma.
Taste - Huge banana character upfront and throughout, backed by a strong clove spice punch. Mild citrus (lemon zest) notes ring mid-taste before a touch of wheat makes it's debut near and into the finish.
Mouthfeel - Medium in body with lively carbonation. Goes down smooth and easy with a nice, crisp finish.
Overall - A fine example of the style, and another of the few U.S. breweries that has done it right. Not much in the way of bubblegum character, but the banana and clove combo is there without fail.
★
792 characters

4
/5
rDev
+12.7%
look: 4 | smell: 4 | taste: 4 | feel: 4 | overall: 4
Poured a cloudy yellow with orange hue. Nice fluffy head.
The smell was mainly of banana with a slight spice as well.
The taste was on par with the smell except with a little more lemon zest and less is no clove.
I had this beer at California Pizza Kitchen and I'm glad because my pizza was so spicy a sip of this hefe took the heat right off. A better pairing than I could ask for.
★
385 characters

3.76
/5
rDev
+5.9%
look: 3.5 | smell: 3.75 | taste: 3.75 | feel: 4 | overall: 3.75
On tap:
The beer had a very nice hazy light orange color with a nice foamy head, which was not well retained, but left some decent lacing. The beer gave off a nice, robust wheat aroma. The beer had a very good taste to it, solid wheat and perhaps some spices. The beer had a nice light feel to it, as expected from the style, and the beer was easy to drink. Overall, a solid beer and one of the better U.S.-based brewer Hefes that I have tried. Would drink this beer again.
★
481 characters

4.27
/5
rDev
+20.3%
look: 4.5 | smell: 4.25 | taste: 4.25 | feel: 4.25 | overall: 4.25
This thing was banana cream pie to me. Fluffy carb. Really tasty, though the sweetness may not be for some, nor allow for extended drinking, but on a warm, Southern California day, it worked just dandy for me.
★
209 characters

3.5
/5
rDev
-1.4%
look: 3.5 | smell: 3.5 | taste: 3.5 | feel: 3.5 | overall: 3.5
Review from notes.
Appearance: Pale cloudy yellow color, decent white head, some lacing
Smell: Banana and clove yeast, bready, and some fuit
Taste: Wheat, spice, lemon, bread, banana, and yeast
Mouthfeel: Medium body, full carbonation
Overall: Not a bad Hefeweizen, but not a standout for the style. Good if you are in the mood for one.
★
341 characters

2.94
/5
rDev
-17.2%
look: 3 | smell: 4 | taste: 2.5 | feel: 3 | overall: 2.5
Appearance: Golden straw-colored transluscent body topped with a two finger collar of rapidly dissapating foam. Lacing is ok, but large fish-eye bubbles are a telltale giveaway of forced carbonation
Aroma: Nice Bavarian style nose...floral esters, hints of banana and spice, and even a wee bit of yeast
Taste: Very middle-of-the-road taste...almost as though the beer is confused as to whether to be a Euro or an imitation of it's American cousins. Virtually no hop notes detected.
Mouthfeel: Thin and one-dimensional
Drinkability: Unfortunately, this Hefe could not live up to the promises made by the nose and falls short of a beer which I would pursue.
★
667 characters
3.1
/5
rDev
-12.7%
look: 3 | smell: 3 | taste: 3 | feel: 3 | overall: 3.5
Pretty good Hefeweizen.
Cloudy yellow color, with a thin white head. Lots of yeast. Low carbonation. Served too cold.
Strong banana scent mixed with citrus.
This hefe was full of banana flavor, nice smooth finish. A little sweet. Nice a crisp, good summer beer.
Very drinkable, strong fruit-filled hefe, very light on the palate.
Cheers!
★
353 characters
3.42
/5
rDev
-3.7%
look: 3 | smell: 3.5 | taste: 3.5 | feel: 3 | overall: 3.5
Part of a 6 beer sampler
"An unfiltered SoCal-style wheat beer. Not your average American hefeweizen!" 3 srm 15 ibu 3.5 body
so it says on the Karl Strauss website. I can buy that it is more in the hefeweizen style as opposed to an American-style wheat ale. The name Wheat Hefeweizen is pretty annoying though. And what is SoCal style?
This beer pours a nice hazy full yellow. Minimal head due to sample size. This beer actually has a decently apparent, sweet aroma. I get a decent amount of banana and spiciness with no hop bitterness. Nice wheaty taste and feel. Refreshing and light. Good for newbies. Somewhere in the middle range for wheats that I've tasted.
★
673 characters

4.07
/5
rDev
+14.6%
look: 4.5 | smell: 3.75 | taste: 4.25 | feel: 4 | overall: 4
Appearance: Very cloudy straw colored with a fluffy white head.
Smell: Strong banana yeast smell.
Taste: Huge yeasty banana flavor, a bit of peanut taste. Not much of the clove or spice taste that a lot of Hefe yeast has. Dry wheaty backbone. Some citrus rind taste. Just a little bitterness towards the end.
Mouthfeel: Moderately thick and well carbonated.
Overall: Good Hefeweizen. A lot of Hefes taste very similar to each other, but this one stands out a bit due to the unusual yeast flavor (although some people might like it less for that reason).
★
557 characters
2.89
/5
rDev
-18.6%
look: 4 | smell: 2.5 | taste: 2.5 | feel: 4.5 | overall: 3
On tap at their brewpub in Oceanside.
A : Orangey with a very light creamy head. Thick, can't see through it.
S : Wheaty with notes of banana and clove, sweet malt is present as well.
T : Alot of malt to this, quite overpoweringly so. Barely notes of the banana or clove, or even wheat.
M : Medium bodied, very fuzzy. This is actually my favorite part of the beer, gulpable.
D : Being very light on the traditional flavors of a good hefe, this one falls to the wayside for me. But, it is very drinkable if you do like it.
★
529 characters
3.06
/5
rDev
-13.8%
look: 4 | smell: 3 | taste: 3 | feel: 3 | overall: 3
Had on-tap at the Karl Strauss Brewpup in La Jolla. Poured into a 16oz Hefeweizen glass, it poured a mirky golden yellow with little to no head by the time it was brought to my table. The beer was ok, nothing special. It was not one of the better Hefe's that I have had but it wasn't terrible either. I guess it was just meh!
★
325 characters

4.37
/5
rDev
+23.1%
look: 4.25 | smell: 4 | taste: 4.5 | feel: 4.5 | overall: 4.5
Appearance: Bright yellow/orange with a terrific tiny bubble head.
Smell: I got a lot of banana in the smell.
Taste: A delicious sweetness. I get a lot of banana and vanilla notes. Very tasty.
Mouthfeel: Extremely smooth.
Drinkability: My favorite Hef I've ever had. Windansea Wheat is a hidden gem in the Karl Strauss beer line-up.
★
339 characters

4.74
/5
rDev
+33.5%
look: 4.5 | smell: 4.75 | taste: 5 | feel: 4.25 | overall: 4.5
With a nice, opaque straw color, it boasts a nice concoction of bananas, clove and bubblegum flavors with just the right amount of mouthfeel. A benchmark for Hefeweizens outside of Germany that is true to the style! Another fantastic hefeweizen to recommend is "A Slice of Hefen" by La Cumbre Brewing Company in Albuquerque, NM.
★
328 characters
4.75
/5
rDev
+33.8%
look: 5 | smell: 5 | taste: 4.5 | feel: 4.5 | overall: 5
When I read the other reviews on this beer I felt that I had a duty to perform. I have had a lot of different hefe's before: Bavarian, American, etc., and this is my favorite one so far. The beer is the cloudiest hefe I have ever seen. It is a light yellow/orange color. The smell is sweet. The taste has hints of banana and vanilla. The beer is only lightly carbonated and therefore has little head. The traditional way of drinking a hefe is with a lemon, but this one is great with or without. Everyone has different tastes and I am only sharing mine. However, if you have never had this beer before, I think it is at least worth trying.
★
639 characters
2.25
/5
rDev
-36.6%
look: 3 | smell: 3 | taste: 2 | feel: 1.5 | overall: 2
It was so fizzy it was like soda pop. I don't inow if this is the same brand of hefewizen but I got the sampler tray and they all were over carbonated. The atmosphere in the La Jolla restaurant was decent but the beer was nothing to write home about. Or a review. I'm not a beer critic but I know what I like (i.e. Los Gatos Brewing company or Kona Brewing Company Hefewizen) and this wasn't one of them. I would not go back.
★
425 characters
Windansea Wheat Hefeweizen from Karl Strauss Brewing Company
81
out of
100
based on
35
ratings.