Dismiss Notice
Dismiss Notice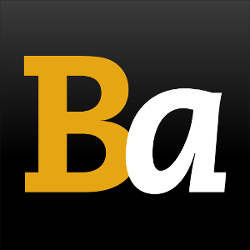 Join Our Email List →
And we'll send you the latest updates and offers from BeerAdvocate, because knowing is half the battle.
Dismiss Notice
Red Trolley Ale
- Karl Strauss Brewing Company
| | |
| --- | --- |
| Educational use only; do not reuse. | |
Reviews: 132 | Hads: 482
3.81
/5
rDev
+9.2%
look: 4.5 | smell: 3.5 | taste: 4 | feel: 3 | overall: 4
Good solid Irish Red Ale. Nothing in this beer is going to blow your mind, but, sometimes a nice carmel and malty Red Ale is perfect with dinner at the brewery.
★
160 characters
3.72
/5
rDev
+6.6%
look: 3.5 | smell: 4 | taste: 3.75 | feel: 3.5 | overall: 3.5
Appearance: It's a dark red and amber looking beer, thinly foamed at the top.
Smell: It has a pleasant grainy, toffe-like aroma.
Taste: It has a malty, caramel taste with a mild bit of sweetness and fruitiness.
Mouthfeel: It feels like a medium-bodied beer, having moderate carbonation.
Drinkability: It seems sightly watered down, but is fairly smooth and easy to drink with or without food.
Overall: I'd say it's a solid red ale.
★
437 characters
3.95
/5
rDev
+13.2%
look: 4.5 | smell: 4.5 | taste: 3.5 | feel: 4 | overall: 4
Sampled at Disneylnad's California park this was a very attractive looking beer with a darker color and a smallish head. Laced pretty well. Smell was a very enjoyable sweet and tangy blend. Easy to drink. The taste could have used a little bit of improvement. It didn't taste bad, but at the same time there really wasn't too much to remember it buy. If only it tasted as good as it looked and smelled, this would be a truly great beer!
★
436 characters
2.7
/5
rDev
-22.6%
look: 3 | smell: 3 | taste: 2.5 | feel: 3 | overall: 2.5
Not impressed. This beer comes on too sweet and malty for my tastes and IMO for the style. Carbonation is also too low.
If I didn't read the label, I might guess this was an Oktoberfest. In fact, if they upped the carbonation 50% it might make a good one. As is, it's flat on both counts.
★
289 characters

3.69
/5
rDev
+5.7%
look: 3.75 | smell: 3.5 | taste: 3.75 | feel: 3.75 | overall: 3.75
This beer is very drinkable, not very bitter, but not too weak. To me, it actually has a very distinct malty flavor and leaves behind a sweet aftertaste. I randomly selected this brew and honestly, I wasn't the least disappointed. My only criticism is, I could use a bit more carbonation. All in all, will drink again.
★
318 characters
4.45
/5
rDev
+27.5%
look: 4 | smell: 4 | taste: 4.75 | feel: 4 | overall: 4.75
I have no idea how to review beer yet. I'm still new :-)
The best thing I can say is that this beer is sweet as opposed to being bitter. I've always disliked beer in general, but only because I apparently wasn't drinking the right beer. It wasn't until I had a glass of this, that I decided beer can be awesome!
★
312 characters
2.26
/5
rDev
-35.2%
look: 5 | smell: 4 | taste: 1.5 | feel: 2 | overall: 1
I went to all the trouble to sign into this silly website just so I can write this review about KARL KARL KARL KARL Strauss beer. (yes the word KARL is written all over the bottle like someone really has an ego problem)
This beer is miller high life with red dye added. I know this to be true because I have broken out in a rash every time I have open a bottle and taken my 3 sips. My ears turn red and burn. Major allergic reaction to this awful beer. I was really upset because I bought a case at costco when there wasnt anything else to buy. All they have in late sept are these awful Holiday beers that i hate buying because usually one beer is good mixed with 3 beers you don't want. I have fallen for that nonsense before.
Seriously. Miller high life crap beer. most expensive beer in the store and i wish I could return it. Complete garbage. not believing this is some micro brew from san diego. more marketing garbage from some major producer like Bud or miller disguised as a micro beer. crap ...don't buy this garbage.
★
1,044 characters
Red Trolley Ale from Karl Strauss Brewing Company
80
out of
100
based on
132
ratings.