Dismiss Notice
Dismiss Notice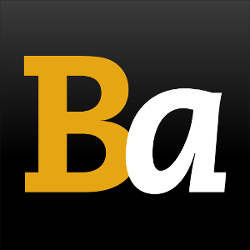 Join Our Email List →
And we'll send you the latest updates and offers from BeerAdvocate, because knowing is half the battle.
Dismiss Notice
Tower 20 Double IPA
- Karl Strauss Brewing Company

Educational use only; do not reuse.

Brewed by:
Karl Strauss Brewing Company
California, United States

Style | ABV
American Double / Imperial IPA | 9.50% ABV

Availability: Rotating

Notes & Commercial Description:
Beer added by: mactrail on 10-28-2011

The saying "less is more" doesn't apply to West Coast IPA's. Less is a glass half empty and Tower 20 is a full glass of unrivaled hop character – a Double IPA where more is more. In brewing this hoppy offering, we took the best of Tower 10 IPA and added more. An abundance of high-alpha Centennial hops give T20 its resinous pine-like bitterness, while Oregon-grown Crystals and Chinooks lend zesty grapefruit and tangerine hop flavors. Don't hoard this hop bomb, drink it fresh and we'll brew more.

100 IBU
Reviews: 27 | Hads: 92

2.91
/5
rDev
-17.3%
look: 4 | smell: 3 | taste: 3 | feel: 2.5 | overall: 2.5
Pours a nice gold/orange with about an inch of head. It leaves a decent amount of sticky lace behind.
The smell is blood orange, mineral and light malts. A bit of booze peeks through which makes me cringe a little (and I heart big beers, so it normally isn't a problem.)
I get pale malts right at the start with a heavy slap of citrus and mineral hops soon after. This would be fine if a heavy alcohol heat didn't follow the hops. I like the hop punch but wish the alcohol wasn't as noticable. Goes down hot and hard.
I wish there was more to this brew. It has the hops but doesn't deliver them as well as I would have liked. Not a drain pour, but I won't pick it up again unless they tinker with the recipe a bit.
★
717 characters

3.02
/5
rDev
-14.2%
look: 3.25 | smell: 3 | taste: 3 | feel: 3 | overall: 3
A - pours a crystal clear orangey auburn color. 2 fingers of thick off-white foam dissipates rather quickly but leaves a web of lacing on the glass.
S - the nose seems a bit muted overall. Lots of warm, gooey,sweet caramel notes. Hints of candied citrus peel and grapefruit pulp. there is quite a bit of leafy green and vegetal notes as well.
T - crispy bread crust and chewy caramel notes dominate the front plate. Hints of sweet cherries quickly add a bit of depth to the flavor. Snappy citric bitterness comes forth mid palate along with piney and herbal qualities. Finish is warming and piney with a hint of cherries.
M - creamy textured full bodied with high carbonation.
O - an alight beer but i definitly did not drink it in the time frame i should have. But to be honest i feel i have a decent idea of what it would taste like if it where fresher and while i'm sure its much better i doubt my scores would change much.
★
930 characters
4.28
/5
rDev
+21.6%
look: 5 | smell: 4.5 | taste: 3.5 | feel: 5 | overall: 5
I have been a big Karl Strauss fan for 10 years. I used to go to Southern CA on business once a month, and one stop always, even if it meant driving an extra 2 hours or so, was a mandatory stop at a Karl Strauss Brew pub. Not that plays in to this review,
I liked the beer mix and they had a suppressing good selection of beer for a chain of brew pubs.
Got the bomber of it from Willows Market In Menlo Park, the coolest market with a huge selection.
I have a beer refrigerator that is 50 to 55 digs, I like this for IPAs and most of my other beers here as well, save the Pilsner's (they go in the bottom shelf of the fridge).
Poored a clear golden color.
the smell was very strong alcohol and malt sugars. The smell preceded the taste. Sweet and alcohol with a back of the throat hit of hops. I like this beer but the alcohol hit is a lithe too strong, I would suggest a longer fermentation to mellow this out. Not that I don't like this sensation in say a winter warmer or Christmas beer, rather, then this alcohol taste is welcome. I prefer my IPAs and DIPAs to be less warming and more thirst quenching. I don't mode the ABV being high, I just don't want to taste it. The nice and in my mind saving grace, or the offset to this extreme was the mouthfeel left a pleasant soothing feeling.
I will buy this again, I enjoyed it and will return to it. The mouthfeel and warmth, would be a good IPA for taking to a cold Minnesota Foolball Game.
★
1,450 characters
3.59
/5
rDev
+2%
look: 3.5 | smell: 3.75 | taste: 3.5 | feel: 3.75 | overall: 3.5
Poured from a 22oz bomber into a shaker pint - No visible dating on the bottle - smells of sweet caramel and tastes much of the same - at the end a little citrus comes in, which kind of reminds me of Juicy Fruit gum... Good head retention and lots of sticky lacing - Not even close to what I want from a DIPA - their Big Barrel DIPA is far superior - truly a disappointment on this one... Who knows, maybe it's an older bottle... Though I'm not likely to try this one again to find out...
★
490 characters
4.11
/5
rDev
+16.8%
look: 3.75 | smell: 4 | taste: 4.25 | feel: 4.25 | overall: 4
I had this a few times on tap at the brewpub in SD and thought it was pretty darn good. It doesn't really feel like a DIPA, but none the less it takes on a very hoppy character. It is well balanced out with floral, malt, and a ton of orange citrus flavors. This is a very fruity beer. Its only downfall is the alcohol is a bit strong and feels boozy at times.
★
359 characters
4.46
/5
rDev
+26.7%
look: 4 | smell: 3 | taste: 5 | feel: 5 | overall: 5
Without a doubt this instantly became my favorite IIPA. Its not overly hoppy for an IIPA which was nice and it had a nice taste from the get-go. It was smooth, tasted great and I will definitely be going back for another 22 oz of this. I am not sure why others thought this was boring but its not. Its true that its not real hoppy others like others mentioned but dont let that prevent you from trying it. My wife who also likes IPAs like I do could taste the alcohol and wasnt a big fan of the 20 although she does like the tower 10.
★
534 characters
2.45
/5
rDev
-30.4%
look: 4.5 | smell: 2 | taste: 2 | feel: 4 | overall: 2.5
Serving Type: Bottle, and poured into a proper glass, decent head
Appearance: Amazing amber color with a nice head
Smell: This is where things go wrong. Double IPA from San Diego??? No way, this smells like a hopless malt bomb. This is not what a double IPA should smell like.
Taste: This is not an IPA in the San Diego style much less a 2XIPA. There is a bitterness to combat the sweet malty flavor, but there are no piny, citrus, or floral notes. SDIPA, no way!!
Mouthfeel:Decent to good mouthfeel. It feels like the DIPA style, but it does not follow through with taste or smell
Overall: Not my thing. Taste it for your self. I wish Karl Strauss Brewing the best, they are getting creative again which i support 100%! Keep Brewing!!
★
740 characters
Tower 20 Double IPA from Karl Strauss Brewing Company
81
out of
100
based on
27
ratings.