Dismiss Notice
Get 12 monthly issues of BeerAdvocate magazine and save $5 when you select "auto-renew."

Subscribe now →
Dismiss Notice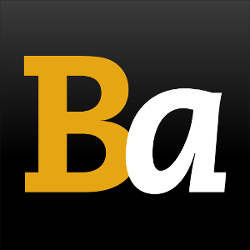 Join our email list →

And we'll send you the latest updates and offers from BeerAdvocate, because knowing is half the battle.
Ginger-Lemon Radler
- Boulevard Brewing Co.
| | |
| --- | --- |
| Educational use only; do not reuse. | |
Reviews: 36 | Hads: 352

3.5
/5
rDev
-4.9%
Served from the bottle in a Lagunitas mason jar.
After missing several opportunities to have this on tap during a recent bachelor party bar crawl in Chicago, I was pleased to find it included in the mixed 12-pack I bought. It pours a hazy gold topped by a finger or so of white foam. The nose is a simple torrent of sweet lemon juice. The taste confirms this, though some mild ginger does seep through occasionally near the finish in short bursts. The body is a hefty light, with a light moderate carbonation and a dry, nearly sticky finish. Overall, a nice enough radler, but I would prefer the ginger to play a larger role, serving to balance the lemon a bit. Still, I could easily see enjoying a few krugs of this in some beer garden somewhere.
★
754 characters
3.93
/5
rDev
+6.8%
look: 4 | smell: 4 | taste: 3.75 | feel: 4.25 | overall: 4
A - Pours opaque yellow, white head, OK lacing.
S - Medium-high intensity levels of ginger and lemon pledge.
T - Toned down from the nose, like drinking a fairly tart lemonade with a slight ginger finish. Little to no hop, malt, yeast character.
M - Light bodied, airy and refreshing.
O - Might as well appeal to the demand. This is a delicious adult beverage that I'm sure will sleigh it in the market place, I thoroughly enjoyed my pour in the +90*F and 90% humidity of a GA summer.
★
489 characters

3.78
/5
rDev
+2.7%
look: 3.75 | smell: 3.75 | taste: 3.75 | feel: 4 | overall: 3.75
Enjoyed on tap at Houlihan's restaurant as I waited for my to go order to be prepared. The advantage to a beer like this is that if my food is ready faster than expected, I can put it down pretty quickly. Served in a standard 16 oz tumbler.
Appearance - Pours a cloudy sunglow yellow, with just hints of hues on the orange-ish side of the yellow color spectrum, like apricot skin or peach flesh. Atop the body sits a creamy half finger of yellow-twinged white head that hangs out longer than I'm willing to wait to begin drinking it. As I drink it down, it leaves nice even rings of lace along the sides of the glass, with speckles of suds in between each ring. A permafilm of foam remains on the surface of the liquid until I'm almost finished with the beer.
Smell - Pretty standard for what you'd expect from a radler--the lemon and, in this case, ginger overpower any of the wheat base that makes up the beer half of this drink. To this beer's credit, the lemon and ginger spice are balanced quite nicely, in a way where neither outshines the other. The definition of synergy.
Taste - Continuing from the smell, this tastes exactly like lemonade that has been cut with beer, but the ginger provides a level of spicy interest-piquing flavor that kicks this up a notch from a "plain" radler. Thankfully, the sweetness is not overpowering either. There is just enough to keep the tartness of the lemon in check and not turn this into a pseudo-sour beer.
Mouthfeel - Light-bodied and moderate carbonation, with a sort of round feel from the wheat as well as a tiny twinge from the lemon tartness.
Overall, a fantastic radler. If this was available every summer or in stand-alone sixers, I can easily see myself buying some each summer. Even more so if it came in cans so that it could be taken to lakes and ballparks alike. This is Boulevard's second round of mixed 12-packs that have offerings from the tasting room, and for a second straight time, they've produced one that deserves it's own six pack. Keep up the good work.
★
2,030 characters

4.02
/5
rDev
+9.2%
look: 4.25 | smell: 4 | taste: 4 | feel: 4 | overall: 4
Poured from a 12 ounce bottle into a Shaker pint glass, "Best By" date 11-6-14.
APPEARANCE: hazy, straw-yellow with a 1 finger white head that slowly dissipated leaving a ring of small bubbles around the glass, the head disappeared completely after about 15 minutes, no lacing, medium carbonation.
SMELL: a dominant smell of sweet lemon, almost like lemonade.
TASTE: the taste follows the nose and is quite true to it's name, it's a nice wheat beer with lemon and ginger, it's pleasant and not overpowering and has almost no hop profile.
PALATE: medium carbonaton, lighter body, finishes dry.
OVERALL: I thought this was a beautiful beer to look at and I enjoyed drinking it too, it could stand a higher level of carbonation, in my opinion. This is a nice summer beer that I could serve to beer lovers or people who don't normally drink beer, kind of tastes like a soft-drink and with 4.10 % ABV you can enjoy a few throughout the evening.
★
944 characters
3.58
/5
rDev
-2.7%
look: 3.5 | smell: 4.25 | taste: 3.25 | feel: 3 | overall: 3.75
The Ginger Lemon Radler is not a beer style I prefer. The beer poured a unfiltered lemon with white head. The scent was dominated by lemon....very faint spice. The taste was like a fizzy lemon ade with a ginger ale finish. The mouthfeel was lighter in body with good carbonation. Overall it was nice to try but I would not pursue trying this again.
★
348 characters
3.85
/5
rDev
+4.6%
look: 3.75 | smell: 3.75 | taste: 3.75 | feel: 4.25 | overall: 4
radlers arent as common as they should be. we are all so used to shandy (lemonade), but radler (lemon soda) is such a different experience. the added carbonation does a lot in hot weather, and this is a cool version, done with ginger. blonde and bubbly, just how it should be, with a nose tickling fizz coming from the glass, just like a sprite. the taste is great, really it is, fresh ginger and lemon peel in combination, ultimately refreshing, and even some hops in there as it finishes, so as not to get too sweet. its insanely flavorful for how dry it finishes, which i think is its best feature. i never really expect to like these types of beers, so when one like this comes around, so good and so cheap, its something to stock up on. the ginger adds an element to the style that makes it catchy for me, feels almost nonalcoholic and healthy. this tasting room series is a great idea, and this first beer i have had from it is truly delicious. im not embarrassed to like it, its lovely. in hot weather i will be reaching for this all summer. i liked their entwined ale too, but this is next level. definitely check it out if you think you done like radler, its a game changer.
★
1,183 characters
3.95
/5
rDev
+7.3%
look: 3.75 | smell: 3.75 | taste: 4 | feel: 4.25 | overall: 4
Was pleasantly surprised by this beer. The lemon and the ginger flavors complement one another rather well. Occasionally I felt the lemon came off a tad too strong but I'm not sure if a stronger ginger element would be any better. The carbonation was moderately high although this is the sort of beer that needs that extra bite. A higher level of carbonation might even improve it.
There was a normal amount of white foamy head. I'd say roughly 3/4inch to an inch. The color was very similar to the boulevard wheat. Possibly a bit murkier. The smell wasn't particularly strong but the lemon seemed to be the primary scent.
Overall this is a great beer. It would pair well with seafood, salad or grilled chicken. I would definitely purchase this beer again.
Poured from bottle to mug.
★
788 characters

3.77
/5
rDev
+2.4%
look: 3.75 | smell: 3 | taste: 4.25 | feel: 3.75 | overall: 3.75
Not ironically, it looks just like its base beer their Wheat - hazy golden, very little white head. Looks good in one of my Boulevard pints though.
Smells more like a lemon soda than a beer.
Tastes much like a lemon soda too, with only a zip of ginger and wheaty base to remind you that it's still a beer.
Refreshing with strong carbonation - great in the summer.
It's ok - not great, fun to drink.
★
406 characters
3.55
/5
rDev
-3.5%
look: 3.25 | smell: 3.75 | taste: 3.5 | feel: 3.5 | overall: 3.5
slightly cloudy and yellow, head started pretty good but didn't last, not much lace.
Aroma big whamo of ginger, much like a couple really tasty ginger beers I've had over the years. Lemon pretty obvious too. Not a whole lot else going. Flavor follows but with a bit more lemon than ginger, opposite the aroma.
Body is light and carbonation is pretty high. Overall this ain't bad but ain't the best ginger beer I've had either. As with any good ginger beer, this would go well with sushi.
★
491 characters

3.99
/5
rDev
+8.4%
look: 3.75 | smell: 4 | taste: 4 | feel: 4 | overall: 4
A: cloudy straw, pale yellow, finger white head
solid lacing
S: lemon peel/lemonade, ginger, light wheat
T: same as nose, sweet up front/refreshing
pucker, semi-dry finish
M: light/med body, bubbly/semi-dry
O: So refreshing! Would love more of these
during the brutally hot Midwest days of summer
in July and August.
YUM; TRY SOME!
★
337 characters

3.99
/5
rDev
+8.4%
look: 3.75 | smell: 4 | taste: 4 | feel: 4 | overall: 4
Bottle pour at the 2014 Firestone Walker Invitational Beer Fest held at the Paso Robles Event Center in Paso Robles, CA.
Pours a murky light yellow with a foamy white head that settles to a film on top of the beer. Small dots of lace form around the glass on the drink down. Smell is of malt, grain, lemon, and ginger aromas. Taste is much the same with slightly sour lemon and ginger flavors on the finish. There is a mild amount of ginger bitterness on the palate with each sip. This beer has a good level of carbonation with a crisp mouthfeel. Overall, this is a good beer that is tasty, light, and refreshing.
★
615 characters
Ginger-Lemon Radler from Boulevard Brewing Co.
83
out of
100
based on
36
ratings.