Dismiss Notice
Dismiss Notice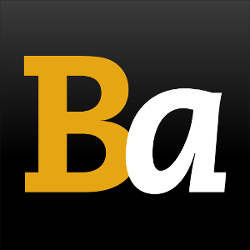 Join Our Email List →
And we'll send you the latest updates and offers from BeerAdvocate, because knowing is half the battle.
Dismiss Notice
Binny's Beverage Depot
Reviews: 8 | Visits: 12
Reviews by nflmvp:
3.3
/5
rDev
-17.1%
Stopped in while in the area, 9/29/07.
Beer is obviously NOT their main focus here. There is plenty of wine, however. Beer is hidden away in the back left corner of the store and there really isn't much there to excite a beer geek. I walked out of there with what looked to be their last 3 sixers of Gumballhead. No great shakes there.
Price was a couple of dollars more than the brewery charges but probably not too far out of line.
Stop in if you're in the area but don't go out of your way. There are other places that are much more worthy of a special trip.
★
564 characters
More User Reviews:
4.36
/5
rDev
+9.5%
vibe: 4.5 | quality: 4.5 | service: 4 | selection: 4.5



4.08
/5
rDev
+2.5%
vibe: 3.5 | quality: 4 | service: 4.5 | selection: 4
An above average Binny's in terms of selection and passion for craft beer. I felt compelled to review this place after visiting numerous times. I finally had a chance to meet the head beer guy the last time I was in there and talked to him for awhile. He seemed interested in his offerings and spoke passionately about his preferences. I mentioned a certain beer I was interested in purchasing when it became available and he took my cell and told me he'd call me when it came in.
My only criticism would be the location of the beer. They pretty much just shoved everything in the back corner and have several boxes stacked up and not on shelves. Definitely need to organize a little better and unpack the boxes or store the heavy inventory items in the back.
★
761 characters
4.14
/5
rDev
+4%
vibe: 4 | quality: 4 | service: 4 | selection: 4.5
Visited this place a few times. It's a couple of miles away from Binny's River Grove and the superior store, in my opinion.
The prices are about the same here, but they do seem to have stuff a bit quicker than other places, including Goose Island and Bell's releases. They also have a large part of the store dedicated to craft and a decent amount of minikegs. the staff is pretty knowledgeable and friendly and they have seemingly everlasting deals on SN, Goose Island, Victory, Great Lakes and others.
Overall: Its a step above the average Binny's and a decent beer store. Definitely worth a trip; you never know what you'll find.
★
634 characters

4.28
/5
rDev
+7.5%
vibe: 4 | quality: 4 | service: 5 | selection: 4
2014:
Expanded beer selection, entire back wall is beer shelves, local and new brewery section in the front of the store along with a singles section. Off Color Tooth & Claw singles on the shelf.
2010:
Selection has improved a bit here, though it still seems second fiddle to the rest of the store. Saturday afternoon there were tastings galore. Staff in the beer section was helping out someone with a list of beers, one by one, including Dreadnaught, FFF seasonals, Daisy Cutter among others. Noticed new seasonals here (Blackheart, BA Boris, Huma Lupa), but a few old ones collecting dust as well. Re: "In the ghetto"... far from it. A diverse clientele in a safe area. Some people need a reality check...
2008: New beer manager, in tune with the beer geeks, so service score goes up. Will re-rate once I check out their current selection.
06-24-2007
Happened to be in the area at Johnnie's Beef, so I stopped in for a peek.
Good overall selection, all beer located in the back left corner once you enter. GI Reserve piled in cases on the floor, opposite the "beer corner". Lots of singles for German and English brew. Belgians are represented, but split up into two sections...for no apparent reason. There's an endcap of Allagash, 3F (4 kinds), and Hitachino facing the coolers, away from the other beer shelves. Don't miss it.
There weren't any rarities to be found here. Beer is relegated to a corner of this giant store, way below its potential. There are quality brews to be had here, but beer plays a third fiddle to everything else in the store. Only go if you are in the area, and can't travel to a better spot for beer. Even then, be sure to stop at Johnnie's Beef a block down the road.
★
1,707 characters
3.75
/5
rDev
-5.8%
I stopped by here on the way home from work to pick up some more bcs coffee. Its basically in the ghetto so I didn't expect to find much there. On the one hand I was pleasantly surprised by the selection because I had such low expectations. On the other hand I was let down by the service.
I mainly shop at the binnys in lp, this place was totally different. It did not have quite the selection in terms of individual bottles that you would find in lp, however, they had an unbeliebable selection of 4 and 6 packs, even some flying dog. LP binny severally lacking in this department. So here its give or take, less bottles more sixers.
My biggest problem with this Binny's in the service. In LP Adam or whoever will bs with you. This beer manager was a tool, wouldn't chat with me at all or anything.
★
802 characters

3.85
/5
rDev
-3.3%
Been to 4 different Binny's and this is the 2nd best...good selection, reasonable prices and a pretty knowledgeable beer guy working there.
They have a good variety of mixed 12 packs, good selection of 6ers that you can't find at some other Binny's locations, ie. Brooklyn. Good Bell's selection, found Hell Hath No Fury there which I could never find elsewhere.
Overall selection is good, but far less selection than the Willowbrook location. Definately worth stopping in if you are in the Oak Park/River Forest/Elmwood Park area.
★
535 characters
4
/5
rDev
+0.5%
My regular store. As another BA said, Andrew the beer manager is great - knowledgeable and helpful.
Selection here is good, not great. Other Binny's stores will have a broader and deeper selection. Given that it's 10 minutes away, I have a hard time complaining...but, I wouldn't necessarily seek this store out if I were not from the area.
Selection includes Founders, FFF, DFH, Allagash, Flying Dog, Great Lakes, Southern Tier, Jolly Pumpkin, Lagunitas, Rogue, the typical Belgians (Chimay, Westmalle, Rochefort, St. Bernardus), Arcadia (though I haven't seen HopRocket here), Capital, Goose Island, Victory, etc etc.
You can easily see what the Binny's chain carries on the website, but no guarantee this store will have it, and they can only ship beers between stores within their zone. Luckily, this store is in the same zone as the South Loop store, which might have the best craft selection of all the Binny's in the Chicago area.
Wish it didn't close at 9pm, though...
★
981 characters

4
/5
rDev
+0.5%
This Binny's location is a good stop for EP and Oak Parkers. The one gripe I must cite is the location. It's in the middle of the block and if you're coming from the West, you'll have a hell of a time getting across fraffic.
The liquor and wine selection looks impressive in so far as most of the floor space is dedicated to booze and wine. The craft beer selection is in the back of the store and to the left. When I was last there, they had a nice selection of craft and micros with Bell's, Victory and the other usual suspects well represented. They also had a nice selection of seasonal selections. One interesting note is that they allow and encourage customers to go into the cooler to get cold beer. They had a large selection of cold craft beer.
★
756 characters
Binny's Beverage Depot in Elmwood Park, IL
-
out of
100
based on
8
ratings.