Dismiss Notice
Dismiss Notice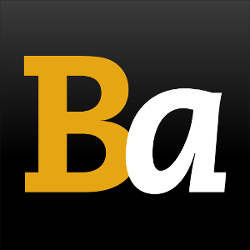 Join Our Email List →
And we'll send you the latest updates and offers from BeerAdvocate, because knowing is half the battle.
Dismiss Notice
Hudy Delight
- Hudepohl-Schoenling Brewing Co.
| | |
| --- | --- |
| Educational use only; do not reuse. | |
Reviews: 35 | Hads: 67

2.25
/5
rDev
-17.3%
look: 2.5 | smell: 2.5 | taste: 2 | feel: 2 | overall: 2.5
Plenty of visible carbonation in this very light straw colored lager. Little bubbly head that didn't last.
Some grape notes in the nose with a faint hint of straw.
The carbonation is ever-present. There is little mouthfeel. Some light almost fake sugary taste. Little to speak of in general.
If you are looking for a local take on the light lager than this is something to grab. There just isn't much here and what is here just tastes artificial.
★
450 characters
2.25
/5
rDev
-17.3%
look: 2 | smell: 2 | taste: 2 | feel: 2.5 | overall: 3
poured into a sam adams pint class,this beer kinda looks like carbonated urine.i mean,yeah it's light lager.really doesn't taste like much,kinda like cereal grains and a slight acidic flavor.overall,this beer drinks like water.i'm not sure if that's a good thing,but if you're looking for something void of flavor and easy to drink on a budget,then this is your beer.
★
367 characters

2.24
/5
rDev
-17.6%
look: 3.5 | smell: 2 | taste: 2 | feel: 2.5 | overall: 2.5
Pours a brilliant golden straw color with a foamy one inch ivory head that lingers.
Metal, grain, and floral hops dominate the aroma, with corn adding sweetness.
Grain and corn form the backbone of the flavor profile, with a metallic/lime tang rounding out the slightly bitter, bready finish.
Body is fairly light, with somewhat high carbonation and an astringent finish.
Overall, a brew I won't be frequently drinking.
★
423 characters

2.08
/5
rDev
-23.5%
look: 2.5 | smell: 2 | taste: 2 | feel: 2.5 | overall: 2
Like many lites, what's the point? If I want to avoid calories and alcohol I can just as well have a diet pop. Too light in color, head, taste and smell to generate any real interest. A shadow of the old standby Hudepohl, one of the "Cincinnati greens." Pass and drink a real beer.
★
281 characters

2
/5
rDev
-26.5%
look: 2 | smell: 2 | taste: 2 | feel: 2 | overall: 2
This poured with the clearest of pale yellow complexion but the mass of bubbles that clung to the glass blocked the visibility. The head was a huge mass of tiny bursting bubbles that grew out of control.
The nose is a sour malt, kind of metallic, with a light corn and breadiness.
The flavor is sour, metallic, corny, piney hop maybe.
The feel is prickly and brash with so much carbonation.
I simply couldn't even entertain myself with this and had to eventually pour it out.
★
480 characters
1.93
/5
rDev
-29%
look: 3 | smell: 2.5 | taste: 1.5 | feel: 1.5 | overall: 2
Tried this after a long absense and it is not what I remember in terms of either flavor or price. Tried it recently and was very disappointed in this flat, generally flavorless beer. I applaud the people who have purchased and tried to bring back some of the old Cincinnati brews as most of what I have tried so far has been good, Hudy Delight was the exception.
★
362 characters
1.91
/5
rDev
-29.8%
look: 3 | smell: 2 | taste: 1.5 | feel: 2.5 | overall: 2
Gave the appearance a 3 simply because I had it straight out of the can so figured it would only be fair to pick the middle value.
This is pretty awful. Tastes like alcoholized soda pop basically. Very sweet, heavy corn and rice overtonses. Glad I didn't pour this into a glass actually.
Yucky yucky poo poo, I didn't order a mountain dew mixed with vodka. Ok, that's hyperbole, but damn, that's about right.
★
410 characters
1.88
/5
rDev
-30.9%
look: 2 | smell: 1.5 | taste: 1.5 | feel: 2 | overall: 3
Received this 24 ounce can as a gag, along with a selection of Jungle Jim's finest.
Appearance-fizzy, pale yellow, the head disappears as quickly as it bubbled up
Aroma-hard to call it bitter hops, more metallic, with little to no malt. Reminiscent of college frat parties (for better or worse)
Taste-sweetish almost corn syrup flavor, little malt
Mouthfeel-thin, somewhat fizzy
Drinkability-not much alcohol to keep one from having more, but otherwise not much flavor to make one want another.
not much to differentiate this from all the other light lagers out there
★
568 characters
1.64
/5
rDev
-39.7%
look: 3 | smell: 1.5 | taste: 1 | feel: 2 | overall: 2.5
I think a friend brought this over a few weeks ago. Anyhow, I'll give it a whirl.
Appearance: light golden color with a small white head that dissipated quickly
Smell: skunky, macro lager smell; not impressive
Taste: bad; thats about the only way to put it; has a sweetness; sweeter than other macrolagers
Mouthfeel: watered down
Drinkability: its light so it doesnt fill you up, but the taste is bad so you dont want anymore
★
432 characters
1.44
/5
rDev
-47.1%
look: 3 | smell: 1.5 | taste: 1.5 | feel: 1 | overall: 1
Hopefully this is the end of Hudy light and all related products. Man this beer was clear as hell and just barely yellow; with a white head and no lacing. The keg was to come out that day but I grabbed one simply because I was already drinking PBR and it is/was contract brewed by FBC. It was a mistake. This was worst than coors light. Barley anything in the smell or flavor other than rotten corn. Horrible I offered the bartender a dollar to take the beer away halfway through. Wretched stuff.
★
496 characters
Hudy Delight from Hudepohl-Schoenling Brewing Co.
68
out of
100
based on
35
ratings.