Dismiss Notice
Dismiss Notice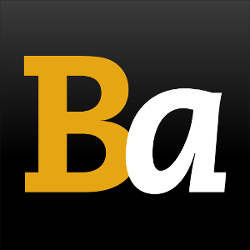 Join Our Email List →
And we'll send you the latest updates and offers from BeerAdvocate, because knowing is half the battle.
Dismiss Notice
Etoile Du Nord
- Brasserie Thiriez
| | |
| --- | --- |
| Educational use only; do not reuse. | |
Reviews: 15 | Hads: 46

4.12
/5
rDev
+9.3%
look: 4.5 | smell: 4.25 | taste: 4 | feel: 3.75 | overall: 4.25
Crazy thick head and more sticky lacing left on the glass than I can remember from any 5.5% ABV beer. Nose is a bit of grass, a bit of citrus, and a bit of belgian-like phenols. Taste adds black pepper, green pepper, and firm hop bitterness. Definatley a hoppy take on the style (which is stated on the bottle if you read French). Really a good beer. I expect the lower scores here might reflect some old is r skunked bottle that made their way to the US.
★
457 characters

3.74
/5
rDev
-0.8%
look: 4.5 | smell: 3.5 | taste: 3.75 | feel: 3.75 | overall: 3.75
Picked this up at La Capsule Cave à Bière in Nancy, France. Gorgeous slightly hazy golden-yellow pour with a huge three finger pure white foamy snow-cone head with great retention and lacing. The nose was quite unique with earthy, grassy, grainy notes dominating along with hints of lemon zest, caramel, pear, white pepper, and some subtle skunky barnyard funk as well. The taste is earthy, herbal, and grassy with hints of white pepper, lemon, yeast, pear, subtle caramel and vanilla, and a really unique fresh hop character I've not tasted before. The mouthfeel is light and fizzy with the bitterness of the hops dominating. The finish is extremely dry and sour with just a touch of sweetness at the end. Overall, a unique Saison that's maybe not as refreshing as most, but still interesting enough.
★
809 characters

3.5
/5
rDev
-7.2%
They weren't kidding when they put "houblonnee" on the label. Had to warm way up before the hops were not overpowering. Still it acted more like a pale ale.
★
158 characters
4.06
/5
rDev
+7.7%
look: 5 | smell: 4 | taste: 4 | feel: 4 | overall: 4
Pours pale amber with a large lasting head.
Nose shows spicy noble hops, faint vegetable notes, sweet light malt and spicy Belgian phenols.
Similar flavours , quite hoppy with more spicy and grassy notes alongside light grainy malt.
Good high carbonation works well.
★
266 characters
4.01
/5
rDev
+6.4%
look: 4 | smell: 4.25 | taste: 3.75 | feel: 4 | overall: 4.25
33cl brown bottle purchased from Cave à Bulles in Paris.
Pours a bright, slightly hazed golden colour with a bit of orange in its depths. Head forms a solid fine film that leaves great, intricate lace. Body is quite fine but light, and holds powdery carbonation. Looks good.
Nose is dirty, earthy and vegetative: exactly the sort of robust characters you get from slamming a beer with stacks of European hops, and I love it. Freshly snapped celery, wet soil, mushroom mold, with a lilting fragrance from the yeast that makes it a bit sweeter and fruitier. Great stuff.
Taste starts out very clean, but the hop characters here almost come out harsh. Strong tobacco ash bitterness on the mid-palate along with vegetative or bitter herbal notes. Luckily, these clear up towards the back with a fragrant buoyant yeast tone to provide and end to the ash character. The bitterness continues, but it's fortunately very clean by the end, leaving a lingering resinous character that builds up the more you drink.
Feel is light and very clean. It makes it very, very easy to drink.
Don't think I'm slamming the characters on the palate: this is just the sort of bitterness I'm not used to, but it most certainly has its merits, and it's certainly the type of thing I think I could grow to love. Right now, an overhopping with these earthier hops seems like an acquired taste that I don't have, but give me a few more of this beer and I'll probably be extolling its virtues until the end of time.
★
1,491 characters

3.64
/5
rDev
-3.4%
look: 4 | smell: 3.75 | taste: 3.5 | feel: 4 | overall: 3.5
Wow! I was told by a co-worker in the liquor store that I work at that this was one of those "must try" beers. As it was served in a huge 750 mL bottle I knew he was right and that if I didn't enjoy it, at least I could twist some people's arms into trying it. I opened it and poured it into a glass and immediately got hit with a skunky sort of Heineken-type smell, followed by a hint of Saison yeast which was very pleasant. It poured like a Saison and thankfully I had a clean, dishwasher-cleaned glass because the head just went on for days. The taste was very pleasant and easy-to-handle but the finish was big and fruity, which I attribute to the use of whatever kind of hop varietal was used. I did end up sharing some of this and most of the crowd at my girlfriends' parents place enjoyed it quite a bit because it was so different. I would drink it again.
★
864 characters

3.95
/5
rDev
+4.8%
look: 4 | smell: 4 | taste: 4 | feel: 3.5 | overall: 4
Beer bottle (33 cl.) purchased from Le Souffleur de Bières, and tasted in 2012.
Appearance : hazy yellow color, with nice foamy head.
Smell : hoppy and grain aromas.
Taste & mouthfeel : malty flavors, with dry hoppy finish.
Drinkability : a good beer in the Belgian style Saison.
★
281 characters

4.23
/5
rDev
+12.2%
look: 4.5 | smell: 4 | taste: 4.5 | feel: 4 | overall: 4
A- tan beer, one finger white foamy head that is reminiscent of a Pilsner
S- smells like a Czech pilsner with grassy maltiness and a slight piney hopiness but also that grassy herbal spicy Saaz smell. smells Czech to me but the barman told me it was hopped with English hops.
T- lovely grassiness, a little salty oceanic funkiness. overall very drinkable and enjoyable. doesn't make a large impression on the palate. very clean drinking and mild.
M- wispy, reminded me of a saison mouthfeel, although i'm pretty sure this beer is an IPA. barman told me it was the first IPA brewed in France.
O- excellent beer. clean drinking, well flavored and well balanced.
★
663 characters
4.1
/5
rDev
+8.8%
look: 4.5 | smell: 4.5 | taste: 4 | feel: 3.5 | overall: 4
750ml bottle poured into tulip 30/7/12
A hazy golden orange with a massive three finger head after a gentle pour,great retention and some spider web lacing on the way down
S loads of noble hops with a tropical twist earthy spice, some faint pear and hay, smells very strong and inviting
T a little toned down compared to the smell but still very nice, a little white pepper and even more earthy notes with some yeast
M a little foamy and airy, just need a few swirls, nice long aftertaste and a little grit left behind
O a nice hoppy brew with a nice yeast profile and nice earthy tones, went down pretty easily and I could drink another big bottle no problem
I'd drink this one again for sure, great smell and tastes solid something I could drink under a hot sun without walking sideways
★
797 characters

3.73
/5
rDev
-1.1%
look: 4 | smell: 3.5 | taste: 4 | feel: 3.5 | overall: 3.5
750ml bottle. 'The North Star'. Wow, all of a sudden, I pine for the 1980s NHL. And apparently well hopped, as well, with a faded '55 IBU' sticker on the side. Ooh la la.
This beer pours a tumultuous, quick save from counter mishap, medium golden straw hue, with a tower of 3D webbed, foamy head, which settles to expose, in kind, a broad array of Thai inlet version foam and lace.
It smells of zesty, yeasty, tropical fruit at first, just before a somewhat sugary pale, wheaty malt come along to even things out. The taste is pungent, kind of sour, pale malt, mildly funky yeast, bitter noble hops, the citrus and earthiness holding each other back from the precipice, and some latent, hefty savoury spices.
The carbonation is still quite peppy and playfully intrusive, the body a stunted medium weight, and kind of astringent in its smoothness foray. It finishes rather dry, the plucky hops, acrid yeast, and somehow overly perceptible booze doing one hell of a number against the base, back corner table graininess.
I suppose this could have been a normal as could be French saison, but with the big hop addendum, all bets are off. I can't believe the listed ABV (5.5%) - this appears to be so much more, as the hops give a more than certain je ne sais quoi to the proceedings, lifting all aspects to a higher level. Yeasty, kind of fruity, and with a standard malt for the style. Can you see the fault lines, if only a little?
★
1,434 characters
3.53
/5
rDev
-6.4%
look: 4 | smell: 3.5 | taste: 3.5 | feel: 3.5 | overall: 3.5
A hazy pale orange brew, a high white head that settles slowly and leaves good lacing. Good curtains.
The smell is sweet and malty, porridge with brown sugar, but also hoppy grass aromas. Some spices, clove, cardamom.
The taste is less sweet, some upfront brown sugar, then bitter oranges and clove, grape-fruit peel.
Medium low carbonation, slightly sticky, a medium body, a coarse dry finish.
A heavy sweet aroma that is not noticed in the beer which is lighter and drier than expected.
★
492 characters

4.03
/5
rDev
+6.9%
look: 4.5 | smell: 4 | taste: 4 | feel: 4 | overall: 4
A: Pours murky brown with a tall white light airy head that slowly sinks into great lacings.
S: Very typical for the style; nice balance between sour, yeast and spices. Dry malt, only faint sweetness. Very fruity; pears, green apples and rich oranges. Kind of grassy.
T: Dry and sour, malt. Rich fruitiness, much like the smell. Yeast and rich spices. Rich bitter hops – eventhough that usually is a very nice thing – here it's almost like an off-taste.
M: Long bitter dry aftertaste. Body is light and carbonation rich, but never offensive – very smooth! Quite refreshing.
O: A nice Saison that would have been even better with a little less bitter hops.
★
667 characters
4.03
/5
rDev
+6.9%
look: 4.5 | smell: 4 | taste: 4 | feel: 4 | overall: 4
From bottle, pours a cloudy orange color with an off white head, rather large one at that. Head falls slow, but does, to a small but present one. Very decent lacing, full and coating.
Smell is of hops backed by a typical French farmhouse aroma. Bit of funk and earthiness with flower like qualities. Wow, should be interesting.
Well, I never had a beer quite like this. Take a farmhouse ale and try and make it an IPA. Your nose makes you believe it's a saison as you take a drink but then you taste hops, not American DIPA hops but plenty of hops nonetheless. I quite like it. Funky tartness on the tongue and an obvious bitter finish.
Much fuller in the mouth than expected too. Medium bodied and mild carbonation. Oily hops on the tongue.
Interesting beer. Nice to see the French are interested in hops and trying, successfully so as is the case with this beer, to make hoppy brews. If you can find it, try it.
★
921 characters

3.04
/5
rDev
-19.4%
look: 4 | smell: 2.5 | taste: 3 | feel: 4 | overall: 3
Bottle from pixieskid and Simon in Paris... thanks guy, you are amazing! was told this was pretty fresh.
Poured into a shitty hotel glass with about a finger of head. Dark golden color. Thought this was an ipa, but I don't speak French... so the bottle could say anything...
Nose is overpowered by grass... and obscure hops.
Taste is much the same... I would call this an ipa. The hops are not the typical ones used in an ipa, but they do the job... lots of grass on the palate as well. Crisp clean finish, which is nice. Very light malt presence. Hard to get over the grass though. The French are trying to start the craft revolution... and after seeing simons shop, they Re certainly doing a good job. Needs a bit more work though... I think they need to try and get some different hops. A blend with some since would work well with the grass here.
★
852 characters
3.13
/5
rDev
-17%
look: 3.5 | smell: 3 | taste: 3 | feel: 4 | overall: 3
Purchased from the infamous Simon at La Cave a Bulles in Paris, and consumed in my gite on a cold and rainy night in Caunes-Minervois.
A: Pours a hazy straw color, with an inch of foamy white head, which does not last particularly long, but leaves some fairly persistent lacing.
S: Smells like a saison/farmhouse ale. Not much else is promised. No discenrable fruit, maybe a hint of hops. Do I detect a little wet dog in there?
T: No real surprise here. Tastes like a farmhouse ale, but maybe a tad more bitter. Seems like I've had a hundred of these. Actually reminds me of some non-alcoholic beers I have had.
M: Full body, with good carbonation and small bubbles.
D: Not a beer that made me want more, but the selection in France might drive me to it anyway.
★
776 characters
Etoile Du Nord from Brasserie Thiriez
84
out of
100
based on
15
ratings.