Dismiss Notice
Dismiss Notice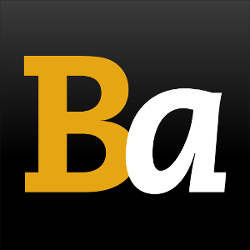 Join Our Email List →
And we'll send you the latest updates and offers from BeerAdvocate, because knowing is half the battle.
Dismiss Notice
Molson Stock Ale
- Molson Coors Canada
| | |
| --- | --- |
| Educational use only; do not reuse. | |
Reviews: 15 | Hads: 34

2.06
/5
rDev
-21.7%
look: 3 | smell: 2 | taste: 2 | feel: 2 | overall: 2
Corn Corn Corn. What a disappointment. I love my Canadian Ales; this one I had been missing out on due to its very low popularity. Picked up a 24 bottle case for a staggering premium price. Overpowering cheap taste, truly disappointing. Brand wise, the logo and colour scheme are great and I think Molson should revamp this one...first change the recipe. If you're going for beers your dad drank and are a Molson fan then stick with the Export.
★
444 characters

1.6
/5
rDev
-39.2%
look: 1.75 | smell: 1.75 | taste: 1.5 | feel: 1.75 | overall: 1.5
Another bland a flavourless lager from Molson. Had this right after Labatt 50 and much preferred the 50. A hint of malty sweetness and nothing else worth noting in this one. A last resort.
★
193 characters
5
/5
rDev
+90.1%
As some have said, Molson Stock Ale has a slightly metallic taste, I would say slightly bitter, it may not appeal to younger palates. This and Heineken are my favorite beers. I thought they quit making this, so maybe I can find some!
★
233 characters

3.22
/5
rDev
+22.4%
look: 2.75 | smell: 3.25 | taste: 3.25 | feel: 3.25 | overall: 3.25
Appearance: A good finger of head that didn't lace at all, but did stick around. The body is a golden colour with bronze highlights that has slow carbonation.
Smell: Smells like a mild pale ale as straw malts are the backdrop to mild hops and slight scent of concentrated fruit punch. Warming didn't help it either way.
Taste: Pretty generic stuff and not far away from a standard lager. Starts with some sweet biscuity malt, but then turns to a touch of mild fruity yeast as it transitions to a light kick of mundane hops with a slight metallic note.
Mouthfeel: That metallic note I could do without but the transitioning is smooth and it walks an odd and pleasant line between smooth and rough. Carbonation needs to have a bit more of a presence. Aftertaste is a very mild fruit/hop mix.
Drinkability: It's a bit heavier then I would expect it to be, but it is refreshing and easy enough to drink. Enough flavour to keep you drinking, but mild enough for nothing wild.
Final Thoughts: Pretty much everything I could expect from a beer branded as a Stock Ale. It's fairly generic, and it doesn't do a lot for me, but what it does, it does fairly well.
★
1,157 characters

1.51
/5
rDev
-42.6%
look: 2.5 | smell: 1.5 | taste: 1.5 | feel: 1 | overall: 1.5
A - Slightly goldish color. I was expecting pale yellow so this color was a plus. Head dissipates quickly to a small white ring.
S - Smells faintly of bread but not much else.
T - Slight lemony taste but not much else. Finishes dry.
M - High carbonation almost champagne like and leave a slight burn.
O - The appearance wasnt bad but that was pretty much it. I couldnt finish the remainder of it.
★
400 characters

3
/5
rDev
+14.1%
look: 3 | smell: 3 | taste: 3 | feel: 3 | overall: 3
Bottle .
Another domestic beer I cut my teeth on revisited many years later. This one is not so bad.
Clear light amber gold a small white cap which lasts better than most Molson brews tells me this has more gristed malt than most corporate brews...smells like Dominion crystal malt with a wisp of brewer's caramel. Grainy, lightly grassy aroma with a hint of apple.
Modest body, light grain character is balanced with sharper hopping than normal for corporate brews, light fruit esters and a fast dry clean finish.
Probably the best beer this company makes, and that is really no glowing recommendation...at least it has discernable ale character.
★
655 characters

2.63
/5
rDev 0%
look: 3 | smell: 2.5 | taste: 2.5 | feel: 2.5 | overall: 3
Thanks to a friend for bringing this down from Canada. It poured clear gold with a tall white head that quickly faded. There's no discernible hop profile that I can find, I really think this is a cream ale at best. The malts are smooth, simple and bready. Like most macro beers, this is light and highly carbonated (and has a mild "cheap beer" vegetable tang). I have to point out the vintage logo is pretty awesome, but that's really the main thing this beer has going for it - the label.
★
489 characters

2.65
/5
rDev
+0.8%
look: 2.5 | smell: 2.5 | taste: 2.5 | feel: 3 | overall: 3
Well, it has been more than twenty years since I have had Molson Stock Ale. One of the guys at work decided, since it was his turn to supply the beer, to buy Stock Ale. After a sixteen hour shift I was thirsty enough to try anything and I was really looking forward to this blast from the past. In the parking lot, the beer ice-cold, and rehashing the events of the day...
Molson Stock Ale isn't bad but it isn't worth the $38 demanded by the LCBO for a 2-4. In fairness to the brewers I sampled this beer under less than ideal conditions but I am confident I got the general idea.
I will probably wait another twenty years before borthering to try it again. A Canadian ale or a Canadian lagar? There is no need to put too much thought into this one. Molson Stock Ale, while emblematic of a working-class beer and of times past, is still just a common-place beer and really no better or worse than a other beers of it's class.
★
928 characters
3.3
/5
rDev
+25.5%
look: 3 | smell: 3 | taste: 3.5 | feel: 3 | overall: 3.5
341 ml bottle from the beer store
pours golden with a tight white head that lingers and laces.
aromas are pale malt driven with some fruitiness and noble hops.
the flavour is malt forward with some light fruitiness and biscut qualities. the hopping comes in late and provides a nice balance without any bitterness.
mouthfeel is a bit thin but hey its a macro-brewed American Blonde Ale. its most cetainly all malt or at least no adjucts can be detected by my palate.
if you can find this fresh it is a good purchase.
great for sessioning.
★
546 characters

2.22
/5
rDev
-15.6%
look: 2 | smell: 2.5 | taste: 1.5 | feel: 3 | overall: 3
First off, my buddy was aging this particular case. I have not heard of anyone aging a Molson before, so I don't know if this is how a fresh one would taste, however...Poured into a pint glass. A musky sandy blonde color, with very thin white head that dissipated quickly. Smelled of roasted malts and metal. Mouthfeel was very thin for an ale, with very light carbonation. Almost an American lager taste with a slight hop finish. At only 5% ABV, a drinkable beer if you can get past the below average taste. Cheers.
★
516 characters

2.68
/5
rDev
+1.9%
look: 3 | smell: 2.5 | taste: 2.5 | feel: 3 | overall: 3
This beer is one of the many offerings form Molson i have tried over the years. Personally i find it enjoying. To the point were can drink a lot of them, but that is about it. I drank it all night on New Years eve and woke up remembering everything. So i guess that's good. In all seriousness, I World drink this over any other American macro and be fine with it. It is a solid beer but the type that has flooded the market for years.
★
435 characters

2.46
/5
rDev
-6.5%
look: 3 | smell: 2 | taste: 2.5 | feel: 3 | overall: 2.5
I'll state my final impression first: this isn't as bad as other Canadian macro offerings, but it is, no mistaking it, on par with what you'd expect from a swill. No head formed really what so ever, less maybe to the outsides. A yellow colour, a light degree of golden in it. Aroma of corn starch, not overbearing but certainly adjunct filled. A fairly heavy body, satisfying and considerably clean considering the level of adjuncts in the aroma and taste. The flavour stays clean as well, although doesn't part far from the adjuncts. Not overly bloating and certainly not as low quality as some of the value brands offered in Ontario. Still, I wouldn't really opt for this on a hot day even... hmm, this is pretty lager-esque for an "ale"...
To describe it most fairly I think it's appropriate to riff on a fellow Ontario reviewer and just say: it goes well with chips.
★
871 characters

3.15
/5
rDev
+19.8%
look: 3 | smell: 3 | taste: 3 | feel: 2.5 | overall: 4
I have to say, this beer holds a special place in my heart. This was the slumming beer of choice back when I was playing in a local rock band. The first time we bought it from Brewers Retail we were just looking for something cheap for the boys to drink while practicing. The beer label with the anchor leapt out at us. When we ordered a case, the salesperson looked confused and wasn't sure whether they had any in the back. He came back a few minutes later and told us that he found a couple cases in the back corner hidden under some other cases. As we left the beer store we happily noted that the case was dusty, like it had been forgotten in the cooler for a couple months. It immediately became a staple for band practice for the next several months. Anyways, on to the review...
Very pale straw yellow with a bright clarity topped by a dense white head which started off thick but quickly dropped to a thin layer. Fine lacing also stuck to the sides of the glass. Mostly malt sweetness in the aroma, but there is a bit of fruitiness. Malt grain character and sweetness carry into the flavour and hops are nearly non-existant. Clean finish without being overly dry and a bit of hop bitterness shows up in the aftertaste. Light body that's overly thin and medium-high carbonation. This isn't a spectacular brew, but it's light and refreshing. Probably my favourite offering from the big Canadian brewers.
341mL brown bottle with no freshness date.
★
1,459 characters

1.75
/5
rDev
-33.5%
look: 2 | smell: 2 | taste: 1.5 | feel: 1.5 | overall: 2
I had this in Toronto over the weekend at a Firkin Pub. A regular at the bar said it was his beer of choice. According to this gentleman, Stock Ale was the original "Blue" and Molson and Labatt had some legal tiff over it. Molson won but Labatt still calls their beer "Blue". Anyway on to the beer. The color was a very pale, straw yellow. There was almost no head to speak of when poured into a pint glass. There was very little in way of aroma but the bar setting I was in made it difficult to smell it properly. This beer had very little taste and mouthfeel. In comparison the Carlsberg draught I had before and after was a full-bodied, well-hopped beer. A pretty weak beer overall, I had expected a more full-bodied malty beer and maybe it used to be, but alas no more.
★
773 characters
2.8
/5
rDev
+6.5%
look: 3 | smell: 3 | taste: 3 | feel: 2 | overall: 2.5
I can't comment on the appearane. I drank this straight from the bottle. Hopefully, someone else can talk about appearance. Had it again, right this time. Appearance is a light gold, not quite yellow. Head is about 2 fingers for about two minutes, then collapses to nothing. Smell was heavy with malt, as was the taste. Hardly any hops. Sort of a light lager turned ale. Good beer, nice for just getting back from work.
★
419 characters
Molson Stock Ale from Molson Coors Canada
71
out of
100
based on
15
ratings.