Dismiss Notice
Get 12 monthly issues of BeerAdvocate magazine and save $5 when you select "auto-renew."

Subscribe now →
Dismiss Notice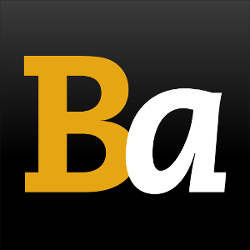 Join our email list →

And we'll send you the latest updates and offers from BeerAdvocate, because knowing is half the battle.
Lazy Mutt Farmhouse Ale
- Minhas Craft Brewery
| | |
| --- | --- |
| Educational use only; do not reuse. | |
Reviews: 84 | Hads: 138
3.23
/5
rDev
+39.8%
look: 3.5 | smell: 3 | taste: 3 | feel: 3 | overall: 4
Poured from a bottle into a standard pint.
Pours a medium straw with a brilliant white 1 finger head that recedes quickly leaving no lace. Light cloud, very light but it's there.
Aroma is lightly malted barley and wheat with adjunct grains (corn?). Small citrusy hop aroma
Taste is adjunct with a tiny hop bite finishing with sweet wheat. The wheat gives a band-aid, bubblegum and banana (like a weiss, but not as good) There is a cloying sweetness to the brew that I can't place, like a cheap malt liquor. Resinous esters.
Mouthfeel is crisp, reasonable carbonation. Bubbles are harsh instead of soft, more like a soda.
Drinkability is good. Not offensive, just not great. That sweetness kinda ruins the little bit of a party there is.
Overall, not bad for mowing the lawn, or shoveling the driveway, but it ain't no ABC either. I probably won't look for it again.
★
871 characters
2.53
/5
rDev
+9.5%
look: 3.5 | smell: 3 | taste: 2 | feel: 2 | overall: 3
12 oz bottle poured into a new Sam Adams glass. pours a rich straw color with a single finger of white frothy head.
aroma is sweet, with a distinct sour character almost reminiscent of an unripe grape. upon warming a bit the sourness takes on a vinegar-like quality. a lightly fruity base rounds out the aroma. fruit notes include apple and a touch of pear.
taste is sweet up front, with a very restrained sourness when compared to the aroma. it resembles a robust version of a macro pilsner, with a bit of sourness added in. a grainy character leans toward the stale side, masking the quality of the sour flavors.
mouthfeel is light bodied, with a slight bite from CO2, and a clean finish leaving a bit to be desired.
drinkability is decent. this is a brew that goes down easy, but leaves the drinker wondering what it was that just passed through their lips. the sour character that makes farmhouse ales great in their own right is masked by an overly grainy profile.
★
973 characters
3.33
/5
rDev
+44.2%
look: 3.5 | smell: 3 | taste: 3.5 | feel: 3 | overall: 3.5
A- poured a foggy golden, with a little bit of a white head on top although it fell quickly. Not a bad body heads kinda sad.
S- I dont really smell much a little coriander maybe, smells pretty light with a grain touch, little disappointing, but not bad.
T- starts off with a very light tart? ness taht isnt bad but pretty weak, that provides the bulk of the flavor. its pretty delicate for flavor. i actually warmed up to it as i drank it, opened up a little bit, but not enough to make it great, but still decent overall. not a bad party drink or introduction to craft beer flavor
M- pretty light body, medium carbonation, almost crisp
D- not bad, turned out ok, but started out dissapointing, maybe i should have warmed it up more before, prolly help more.
★
763 characters

2.65
/5
rDev
+14.7%
look: 2.5 | smell: 2.5 | taste: 2.5 | feel: 3 | overall: 3
since this is the only Farmhouse Ale I've sampled I'm going off of the style description here and not comparing it to other styles.
Bottle cap states 'Man's best Friend'. Let's hope so. Also of note they use Canadian 2 Row Malt Barley...I know a thing or two about that...good start.
hazy straw color. Very light, fizzy head that didn't hold it's ground @ all.
Aroma is quite yeasty and sweet. Certainly very little fruitiness if any.
Same yeastiness shows up in the taste with a mild tartness. More like a bad domestic wheat beer. Finishes dry as it should.
Bit fizzy intially, but settles into a decent, smooth feel. Almost wants to be velvety, but the dryness prevents that.
Overall, it's drinkable, but I'd like to try another brewer's attempt @ this before I give this dog another bone
★
797 characters
1.5
/5
rDev
-35.1%
look: 1.5 | smell: 1.5 | taste: 1.5 | feel: 2.5 | overall: 1
Appearance - Hazy but fizzy. Dull gold. Short fizzy white head. Head doesn't last long.
Smell - Yeast predominates. Sweet almost corny malt.
Taste - Quite sweet. A little bit citrus fruity - but watered down tasting. Cloying aftertaste. Not much discernible hoppiness.
Mouthfeel - Light and tingly.
Drinkability - Not an impressive beer. Unfortunately they come 8 to the 6 pack, so I've got 7 more to drink. And the commercial is pretty lame. He's about to "spot" his territory. Nice and subtle.
★
499 characters

2.5
/5
rDev
+8.2%
look: 2.5 | smell: 2.5 | taste: 2.5 | feel: 2.5 | overall: 2.5
12oz single for some nominal fee at Riley's
union made +1 point
appearance: pours into a brooklyn pint glass, moderately cloudy urine-yell color, super bubbly, light beige cap...yawner
smell: wheat malts, funky must, sour lemon, grassy
taste: this is like a macro-saison of some sort...the tart artificial lemon flavors dominate with a strong wheatgrass base, fair amount of corn noticeable. not worth drinking again
mouthfeel: tart and light
drinkability: bah
★
466 characters
3.16
/5
rDev
+36.8%
look: 4 | smell: 3 | taste: 3 | feel: 3 | overall: 3.5
Picked up a single at Riley's here in Madison. They've been pushing this stuff pretty hard with local commercials lately.
Pour: pale lemon-yellow, lightly cloudy with one finger of medium-thick white foam that fizzles to nothing in a few minutes.
Nose: musty wheat malt, tart lemon, hint of bubblegum
Taste: slightly puckering funky lemon-wheat with a lingering mustiness and sour yogurt finish. Overall very light and fleeting on the palate.
Mouthfeel: thin and effervescent, slightly puckering
Drinkability/Overall: An...interesting experience. This beer is sold in 8-packs for around $7.99 by the brewers of Mountain Creek. Blurb on the label evokes football Sundays. First whiff and taste present more funk than one would expect from a beer targeting this kind of crowd, but the beer's light body and ephemeral palate may not scare away armchair quarterbacks. Will be interesting to see if this stuff catches on. Not a bad beer, but doesn't leave much of an impression. But for a buck a bottle, could be a refreshing summer party beer.
★
1,044 characters
3.15
/5
rDev
+36.4%
look: 3.5 | smell: 3.5 | taste: 3 | feel: 3 | overall: 3
Pours a very hazy, light-tan color with a small white head.
Aroma has a weak, but nice musky & sour smell.
Flavor has a sour straw flavor, with a hint of lemon. I wish I had let it warm up more. But my garage is cold! And I only have this single. The reason I wish this is because I would hope some warmth would open up some flavor As it stands, it isn't very complex.
Mouthfeel seemed a bit carbonated, especially for this style.
Drinkability was fine. I'm not sure if some reviewers knew what to expect. However, this beer pales in comparison to Lake Louie's Belgian Prairie Moon Farmhouse. However, I need to find the price of this beer. Isn't Huber/Minhas usually really cheap? If so, this could be a cheap fix for the funk lovers.
★
739 characters

2.04
/5
rDev
-11.7%
look: 3 | smell: 1.5 | taste: 2 | feel: 3 | overall: 2
Poured a slightly cloudy orange/yellow with a light off white head, quickly turning into a soapy ring.
Smell has a funky(and not the good kind) yeastyness and grain and corn quality.
Flavor is like a typical corn adjunct macro lager with some hints of lemony citrus and funky yeast.
Mouthfeel is light with decent carbonation.
Not so good, will be avoiding this one.
★
378 characters
Lazy Mutt Farmhouse Ale from Minhas Craft Brewery
59
out of
100
based on
84
ratings.