Dismiss Notice
Get 12 monthly issues of BeerAdvocate magazine and save $5 when you select "auto-renew."

Subscribe now →
Dismiss Notice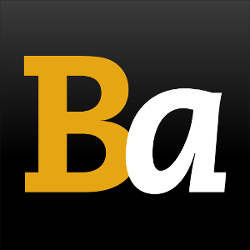 Join our email list →

And we'll send you the latest updates and offers from BeerAdvocate, because knowing is half the battle.
Boatswain Chocolate Stout
- Minhas Craft Brewery
| | |
| --- | --- |
| Educational use only; do not reuse. | |
Reviews: 111 | Hads: 393

3.38
/5
rDev
+0.3%
look: 4 | smell: 3.5 | taste: 3.5 | feel: 3 | overall: 3
Pours black, with hints of red and brown in the pouring. A thick mocha head that flattens out rather quickly and leaves not much lacing.
Smells of coffee and chocolate, with a touch of booze, which is strange considering it's only 5.4%.
Taste is understated, roasted malts, bitter chocolate, hint of coffee and hops somewhere in there.
Feel is smooth and medium bodied. A touch of hop bite gives it some character, but not much.
Too bad we can't rate economics, as this 2 dollar beer has a great value, if not the best of flavors. On flavor as it is, it's better than the DIPA for the 2 bucks, but not on the ABV. Also, it seems that this beer is meant to be enjoyed cold, as all the flavors and smells aren't as good warm.
★
727 characters
3.41
/5
rDev
+1.2%
look: 4 | smell: 3 | taste: 3.5 | feel: 3.5 | overall: 3.5
Picked this up at Trader Joe's, which is always a crapshoot:
A - Pours a thick, dark brown with very little light penetration and a dark fluffy chocolate head. Lacing is surprisingly thin.
S- Heavy dark cocoa and malt aroma. A bit of coffee on the nose as well, this beer is textbook chocolate stout.
T&M - Flavor is a bit one-note with little in terms of flavor profile. Boatswain hits the points it needs to hit on the profile, no more no less. Malty maltiness and mild cocoa give way to a bitter aftertaste, but not a bitter hop flavor so much as the bitterness one would experience from coffee. The mouthfeel is incredibly thin and carbonated, not what I expected in the slightest!
O- This might be one of the fastest drinks of chocolate stout I've ever had, as it's as thin as a pale ale and hardly a challenge. Best as a sample for someone who doesn't like dark beers too much, or to satisfy a sweet tooth.
★
916 characters

3.28
/5
rDev
-2.7%
look: 3.5 | smell: 3 | taste: 3.5 | feel: 2.5 | overall: 3.5
Look: Black and totally opaqe with a 1/4 inch dark brown head and good retention
Smell: Nice amount of cocoa nibs greets you right away. Some roasted malt is hiding behind the cocoa
Taste: The flavor actually works opposite of the nose with the roasted malt and ash notes being upfront and the beer finishes with some chocolate
Mouthfeel: A bit on the thin side and a tad bit too much carbonation
Overall: This beer is a pretty solid beer nothing spectacular but the simple fact that it is only $1.99 a bomber will keep me purchasing it more often. I can honestly say that this beer might give you the most bang for your buck
★
630 characters

3.3
/5
rDev
-2.1%
look: 3.5 | smell: 3.5 | taste: 3 | feel: 3.5 | overall: 3.5
$1.99 at Trader Joe's. How could I pass that up?
Pours an opaque black with a 2 inch foamy dark khaki head that settles to a film on the top of the beer. Foamy thin rings of lace line the glass on the drink down. Smell is of dark roasted malt, chocolate syrup, and some dark cocoa powder. Taste is of dark roasted malt, unsweetened cocoa beans, and some slight coffee bean flavors. There is a slightly sour and roasty bitter flavor to this beer as well. This beer has a crisp carbonation with a bubbly mouthfeel. Overall, this is a pretty good stout especially for the price but not worth buying again in my opinion.
★
617 characters
3.36
/5
rDev
-0.3%
look: 2.5 | smell: 4 | taste: 3.5 | feel: 2.5 | overall: 3
22oz bottle, Sam Adams perfect pint,
Nearly opaque, the color is appropriate and tinged more with red and purple than yellow. The head was small and of a normal medium brown with lackluster stickage.
Uh huh, this smells like a chocolate stout. Outdistancing Young's famous brew, the chocolate is dark, shot through with French roast coffee swimming in sugar. Hershey's syrup with a little more refinement seems close.
Not a particularly great Stout is the base. Not a large roast character, but what's there is slightly acrid and even so this is a sweet beer. The lush coffee and chocolate are still there; they pretty much constitute the whole.
It's thin, any way you cut it, it's thin. Medium high carbonation.
Another one of Trader Joe's deals here. Aroma is better than flavor.
★
791 characters

3.58
/5
rDev
+6.2%
look: 4 | smell: 3.5 | taste: 3.5 | feel: 3 | overall: 4
Poured into a large wine glass, showing a solid black with a half an inch of mocha foam. Offers decent retention, settling out to a light surface film and leaves good lace.
Aroma offers dominant notes of carob and cocoa with some faint spice as well. Some earthy hop notes pop out a bit with some warming. Taste follow and adds a bit of dark cherry and chocolate. Nice and smooth in the delivery though a touch thin in feel at first, firming up with some cocoa and spice on the finish. But then at 5.4% I guess it does just fine. And a solid value for sure though not particularly 'chocolately' foor a self proclaimed chocolate stout.
★
635 characters

3.8
/5
rDev
+12.8%
look: 3.5 | smell: 3.5 | taste: 4 | feel: 3.5 | overall: 4
This beer is now being sold by Fresh & Easy in California under a different name.
Labeled "Underworld Brewing Chocolate Stout" it is the same beer.
Nearly lightproof beer with a small brown colored head.
Smell is strongly of coca powder with a fairly sweet scent. Smells like a Milk Stout patent malt and coffee in addition to the coca powder. Little bit of toasted grain scent but mostly this smells of chocolate.
Starts out mildly sweet with a strong charred grain flavor. Get sweeter as you drink it and the chocolate taste really comes on strong. Tastes like Milk Stout with a slight smoke and coffee taste, but this is really a chocolate beer.
Mouthfeel is good.
Overall the best beer yet from Fresh & Easy. Two bombers of this for $5.99, a good deal on a tasty beer.
★
778 characters

3.68
/5
rDev
+9.2%
look: 3.5 | smell: 3 | taste: 4 | feel: 3.5 | overall: 4
$2 at Trader Joe's? I couldn't not try it. Poured from bottle into Bruery tulip
Appearance is motor oil black with a little bit of brown at the top. Decent carbonation yields a good head that settles down into a nice ring around the glass
Smell is as it should be. Slight roasted chocolate goodness. There is also just the slightest hint of sweetness
Taste is good. It could use a bit more body, but it's definitely an easy drinker. The chocolate is there, but it's not overwhelming. Sweetness is there as well.
Since this is pretty light bodied, the mouthfeel is great. Goes down clean and smooth.
Overall, for $2 this is a steal. I would absolutely buy this again for that price.
★
686 characters
4.11
/5
rDev
+22%
look: 5 | smell: 4 | taste: 4.5 | feel: 2.5 | overall: 4
The beer poured fine and had nice head. flavor very nice, fresh chocolate or cocoa and bold. This is as good if not better than Guinness extra stout and for the price is amazing. It did lose the foamy head but was perfect with the last gulp of beer. So stout lovers drink up!
★
275 characters

3.67
/5
rDev
+8.9%
look: 3.5 | smell: 4 | taste: 3.5 | feel: 4 | overall: 3.5
A: Black with a nice light brown foamy head. The head recedes a little too quickly though and completely disappears.
S: Tootsie roll, subtle yeast notes, marzipan, chocolate and a bit of spiciness.
T: Roasted malt, some powdery cocoa powder and a hint of earthy hops on the finish. For me, the taste was a little too one-dimensional and it got old before the bottle was through. Still, at $1.99, this is an absolute steal. Very worth the price.
★
447 characters

3.78
/5
rDev
+12.2%
look: 4 | smell: 3.5 | taste: 4 | feel: 4 | overall: 3.5
"Brewed with cocoa powder," which seems to accentuate the malty sweetness. Has a nice dose of hops, though I would question the 66 IBU claimed on the label. Modest bitter aftertaste. Nice appearance, from the dark mahogany color to the lacing swirling along the tulip glass. Really quite well balanced, from the touch of candy to the hoppy bite. Light body with a pleasant carbonation in the mouth. Nose of chocolate and burnt barley. Really not a bad beer.
From the 22 oz bottle. Another beer sold by Trader Joe's and brewed at the old Huber brewery in Monroe, Wisconsin. Label says "Rhinelander Brewing Co."
★
612 characters
Boatswain Chocolate Stout from Minhas Craft Brewery
78
out of
100
based on
111
ratings.