Dismiss Notice
Get 12 monthly issues of BeerAdvocate magazine and save $5 when you select "auto-renew."

Subscribe now →
Dismiss Notice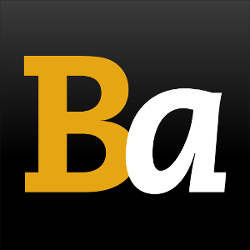 Join our email list →

And we'll send you the latest updates and offers from BeerAdvocate, because knowing is half the battle.
Boxer Watermelon
- Minhas Craft Brewery
| | |
| --- | --- |
| Educational use only; do not reuse. | |
Reviews: 8 | Hads: 14
None found.
More User Reviews:
1.3
/5
rDev
-19.3%
look: 2 | smell: 2 | taste: 1 | feel: 1 | overall: 1
What was I thinking?
My brother, a beer store manager, commented on how this has been the drink of choice of the more discerning bum as of late, I wanted to see how bad it really was.
Well, it pours a bright pink with no head to speak of. Smell is cloyingly sweet, reminiscent of a fruit punch. Taste is of artificial watermelon, alcohol, and a nasty chemical bitterness. It's pretty rough going down, and the aftertaste reminds me of the smell of paint thinner.
If you're feeling adventurous go ahead and give it a shot. But you might regret it. This stuff is horrifyingly bad.
★
581 characters


1.86
/5
rDev
+15.5%
look: 2 | smell: 2.25 | taste: 1.75 | feel: 2 | overall: 1.5
710ml can. This shit is so popular that the local peeps have the temerity to constantly ask for it at the most venerable of Alberta beer stores. Especially the one which will not tolerate the darkening of their doorstep by anything Minhas-related - hah!
This beer pours a crystal clear, pale salmon pink colour, with one finger of incredibly fast-disappearing, fizzy pink head, which leaves absolutely nada in terms of lace around the glass. Damn, soda could do better.
It smells of sickly sweet pale, somewhat grainy malt, candied, New Jersey laboratory watermelon 'fruitiness', and nothing else. The taste is more not-so surprisingly fruity, in the Kool-Aid sort of vein, maltiness, with a certain nasty graininess reminding us of this offering's crappy beer origins, the chemical watermelon essence melting away soon enough, leaving us with a bare-ass, boozed-up version of the so-called 'original'.
The bubbles are rather well sublimated, i.e. barely noticeable, the body a hefty medium weight, via that altogether familiar ruse of sugar overdose, and smooth by the same ugly measure. It finishes sweet, fruity, and generically malty.
I can't really fault this as a beer, as each and every other craft brewery produces one or more fruit offerings on the bones of one of their base beers. That's all Minhas is doing here, and somehow creating a shitstorm of publicity around it - adverts on local TV probably don't hurt - leaving the rest of we heretics wondering what the fuss is all about, only now to find out about it. This is a beer for the Slurpee crowd, who have yet to grow the fuck up, and differentiate amongst the two beverages. Nothing more, unless you're a teenager looking for a very cheap buzz.
★
1,716 characters

1.53
/5
rDev
-5%
look: 2 | smell: 1.5 | taste: 1.5 | feel: 1.5 | overall: 1.5
710 ml can, I wanted the can for my collection, not for the contents.
Ugh, bright pink with no head, lots of bubbles (like a soda).
Smell is overly sweet, artificial fruit punch.
Yep, taste is of watermelon alright. Artificial, sugary, pretty harsh.
Gimmicky, beer cooler, artificial.
★
286 characters

1.84
/5
rDev
+14.3%
look: 2 | smell: 1.75 | taste: 2 | feel: 2 | overall: 1.5
Oversized 710 mL can picked up at The Beer Store, served ice cold. And to think, last night I was under the impression that I couldn't possibly sink any lower after that can of Schlitz Red Bull. But I'm inclined to believe that fruit-flavoured malt liquor is probably scraping the absolute bottom of the barrel.
This one pours a bright, neon pink hue (you know, that colour you haven't seen since 1989), clear and very bubbly. It looks like pink cream soda, not like beer; the head fizzles away like that of a fountain soda to complete the illusion. The aroma is an odd mixture of Jolly Rancher, corn syrup and booze. Yeah... this isn't beer, it's a cooler.
Or maybe not? After my first sip, I don't even know what to think of this stuff. Watermelon Jolly Rancher is the dominant flavour, but there is a very strange chemical flavour that I am not sure what to think of. It finishes with a cheap, sweet, red fruit punch flavour that (thankfully) manages to whisk the strange chemical flavour off of the palate. One thing I'll give this beverage credit for is the fact that the 8.5% is hidden surprisingly well, at least when served cold. Light-bodied and watery, with fizzy carbonation comparable to that of a soft drink.
Final Grade: 1.84, an F. Boxer Watermelon isn't as bad as I thought it would be, but it's still pretty terrible and I don't think I'll be able to finish the can. Beer, cooler, whatever; this is way too sweet and muddled with off-flavours to be something my stomach would be able to handle in any sort of meaningful quantity. Even if you're an under-aged know-nothing just looking to get plastered on cheap alcohol, you can do better than this with very little effort - regular malt liquor can get the job done without giving you diabetes, and regular coolers taste much, much better than this.
★
1,819 characters
1.89
/5
rDev
+17.4%
look: 2 | smell: 1.75 | taste: 1.75 | feel: 2.5 | overall: 2
710ml can poured into pint glass 31/7/13
A clear light pink with giant bubbles, zero foam even after a dump down the center, looks like a cooler
S watermelon jolly rancher, chemicals, booze and its sickly sweet, smells like a cooler
T fake watermelon, booze and cheap lager mixed with cheap coolers, tastes pretty bad
M watery and sticky, booze heat and jolly rancher on the finish, pretty lousy but perhaps the "beers" highlight
O this is crap, ingredients I can't pronounce? I knew what I was getting and I still bought it out of morbid curiosity
its not the worst beer I've had but its up there, I'm disappointed that I was able to buy this in a Co-op that was a Minhas free zone up until now. If you see this buy it in bulk... then dump it down a sink and save teen aged girls from hardships in the process
★
821 characters

1.02
/5
rDev
-36.6%
Oh my... Bought this as a gag gift to myself as I brew a delicious Watermelon wheat beer that would not be shelf stable (kegged with a juiced watermelon). FYI mine was 7% ABV. Clearly a fine craft beer :P
Pours a Jolly Rancher watermelon pink. No head. Clear as day, no hint of a beer coloured hue, wouldn't know it wasn't a "beer" if it wasn't for the Barley allergen warning. Smells & tastes super sweet like a liquid Jolly Rancher... In no way is this beer or beer like. Sweetness lingers with artificial watermelon hanging on the palate.
The can claims "Brewing Excellence Since 1845". I dispute this claim.
★
624 characters
3.15
/5
rDev
+95.7%
look: 3 | smell: 3 | taste: 3.25 | feel: 3 | overall: 3.25
1
/5
rDev
-37.9%
look: 1 | smell: 1 | taste: 1 | feel: 1 | overall: 1

1
/5
rDev
-37.9%
look: 1 | smell: 1 | taste: 1 | feel: 1 | overall: 1
Minhas generously has begun doing free barbeques at Sobeys liquor stores in all of Alberta in exchange for holding a beer demo inside the store. I must make it clear that I am very adamantly against Minhas "craft" Brewery - they are poorly run, they cheap out on quality ingredients, and as a result many of their beers are of suspect quality. Their recent excursions into craft beers (re: Bad Hare, Rabbit IPA Series, Lazy Mutt) are sub-par at best, and hopefully I review these later, because I have a lot to say about them.
First, this monstrosity. I knew when I first caught wind of it that it was gonna be some other kind of fuck. Boxer lager is already among the worst cheap beers you can purchase in Alberta, and adding a bunch of artificial colours and flavours to it doesn't sound like something that would make it any better. Looks like I'm right.
I try and avoid doing reviews based on memory, however I drank this beer just 45 minutes ago and I really took my time with it, which was probably a bad move in hindsight. The pour is bright pink - problem 1. VERY few beers can pull off looking anything but typical beer colours in the yellow - orange - brown - black colour spectrum, and most of the time those colours are caused by the addition of fruit juices or pulps - Fruli comes to mind here. This however is undeniably an artificial colouring, which is just unnecessary since most people are used to the fizzy yellow of cheap beer anyway.
The smell is really offputting. It is very sour and chemically. I can't even make out any sort of malts whatsoever - it just smells like fermented watermelon juice.
The taste is VERY sweet and again, very chemical. I understand that when making a beer on such a mass level like this, using real watermelon extract can get expensive, but when you use more artificial bits, you're knowingly putting crap in your beer, which is a tremendous problem with beer producers nowadays. Beer needs to be pure - with maybe a small dose of adjuncts if the beer calls for it. Contrary to what rookie beer advocates may believe, there do exist some very tasty adjunct lagers - give the Whistler Honey Brown a try. I'm not even against fruit beers, I love them. The Alley Kat Grapefruit Ale is magnificent, and the new Mellville's beers are really good.
Back to this beer though - the taste is very strong too. Not like hoppy strong with an IPA, but strong in chemical taste and boozy taste - a bad combo all around. The mouthfeel is really more flat then i would have care to liked - a bad way to end.
This is the first beer that I have reviewed that almost demands a score of 1. I don't know why they sell it in those huge fucking cans - if you can finish the entire can... stay in high school.
Make some damn better beer, Minhas.
★
2,779 characters
4
/5
rDev
+148.4%
look: 4 | smell: 4 | taste: 4 | feel: 4 | overall: 4
If you enjoy the sweet fruity type beers every so often, this is worth a try. Watermelon is a refreshing eat in Summer and I was looking for a flavored likeness in beer. Not many watermelon beers that I've tasted before tasted anything like watermelon. This is watermelon. Nice clear beautiful pink hue, nice aroma, tastes like watermelon with a bit watermelon peel flavor added (that I think is the "je ne sais quoi" in the flavor) , drinks like a cooler, and goes down very very easily. At a high alcohol content, you have to temper yourself. Overall, a very enjoyable summer drink.
★
590 characters
Boxer Watermelon from Minhas Craft Brewery
-
out of
100
based on
8
ratings.