Dismiss Notice
Dismiss Notice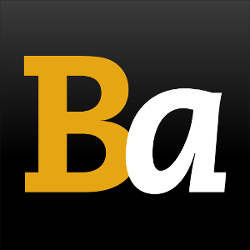 Join Our Email List →
And we'll send you the latest updates and offers from BeerAdvocate, because knowing is half the battle.
Dismiss Notice
Maes Pils
- Brouwerij Alken-Maes
| | |
| --- | --- |
| Educational use only; do not reuse. | |
Reviews: 37 | Hads: 103
2.77
/5
rDev
+0.7%
look: 2 | smell: 2.5 | taste: 3 | feel: 2.5 | overall: 3
Maes pils is incredibly clear and looks rather uninspired. If sparkling water would be yellow, it'd look like this. The smell and taste are both sweet with mainly malts & corn. Way too sweet and unbalanced. There's not too much evidence of any hops residing in the brew. Mouthfeel is a bit watery. Moderately drinkable.
An average to poor lager. Stella would be a better choice if you would want to opt for a Belgian macro-lager to quench your thirst on a hot day.
★
465 characters
3.53
/5
rDev
+28.4%
look: 3.5 | smell: 3 | taste: 3.5 | feel: 3 | overall: 4.5
I have to have, let's say, two sets of standards.
One for what I call big beers, the second for little beers.
Big beers are of course Belgian Strong Pale Ale; wits; hefes; krieks; etc...
Little ones obviously come from macros, both Mexican and American.
Since big beers here in México are not only expensive but also hard to find. Plus, in my city, a big metro with almost 4 million people, there's only one brewpub (expensive) and one microbrewery (also expensive).
So, I have to stick with the little beers most of my time.
Local weather is another fact: Since March thru November temperatures go from 90° to 120°.
This climate thing makes you prefer lagers with a rather low alcohol content.
And Maes Pils is this type of brew.
It's clear yellow color is of a typical lager; nice lasting head with a distinctive lace.
Light malt smell, attractive though.
Refreshing mild hop taste that reminds me another beer which I can't identify right now.
Good and consistent malt aftertaste, light fizziness.
In my weather I could drink six bottles of this one easily.
Hope other local lagers be like this one because for me this is a Summer beer.
★
1,181 characters
2.13
/5
rDev
-22.5%
look: 2.5 | smell: 2 | taste: 2 | feel: 2 | overall: 2.5
Presentation: Well it finally happened…….desperate to avoid a Rain Shower it meant sampling this brew in a non-descript bar in Ostende who's name wasn't even worth writing down. Served in one of those straight sided tumblers so ubiquitous for the golden Belgium elixir known simply as "Pils".
Appearance: Slick pale yellow body that screams bloody murder with a plethora of streamers that support a foamy white head that lasts throughout the drink and leaves minimal lacing.
Nose: Sweaty socks, malt grain and a funky corn sweetness that has a metallic character to it.
Taste: Extremely light bitterness, but not much else. Watery feel, bloating at times, yet seemingly drunk in inordinate volumes by the locals, how do they do it???
Mouthfeel: Utterly amazing volumes of dissolved Carbon Dioxide explode through the beer up the nose and support my belches for a good 30 minutes after the 33cl glass.
Drinkability: Well….its not exactly repugnant, I've had worse…but it lacks taste, is over-carbonated and feels way too fizzy. <Burp>
Overall: I've sampled this on Draft, from the Bottle and extracted it with a vacuous slurp from the Can…..they're all just as bad.
I tend to think of brews called "Pilsners", as high end quality Germanic or Czech brews……but when I see a brew simply labeled as a "Pils"….I think of mass-produced Belgium light blonde ales that purport to have a link to the year 1842 yet exhibit a distinct blandness with little affiliation to anything except diuretics.
This is definitely a "Pils".
★
1,570 characters

1.08
/5
rDev
-60.7%
look: 1.5 | smell: 1 | taste: 1 | feel: 1.5 | overall: 1
16oz can, on a corner with a baguette sandwitch in Brussels, Be. I've seen people drinking this at the bar, and if you pour it into a glass it is a piss-yellow colour with a small white head. The aromas are all corn, vegetable, and metallic notes. The taste is corny, metallic, and almost unbearable. The mouthfeel is light, watery, and horrible. As for the drinkability? I threw out the second half of the can!
★
411 characters
2.66
/5
rDev
-3.3%
look: 3 | smell: 2 | taste: 2.5 | feel: 2 | overall: 4
A drinkable, pleasant beer, but not pilsworthy. Maes has nearly no smell, a slight yeasty opening which promises a heartier pils than is delivered. Hops do emerge, though bashfully mid to end. There is a puzzling metallic finish, but this doesn't detract from the beer's potential as a good, summer accompaniment to picnics and beach bumming days.
★
347 characters
3.1
/5
rDev
+12.7%
look: 3 | smell: 3 | taste: 3 | feel: 3 | overall: 3.5
None of the sweetness or skunkiness of the common pils, but also none of the brightness or bite of the best of the style. I like this better than Stella, which I thought tasted like an American macro-lager. This tastes as much like a lager to me, as the malt (albeit slight) is in front of the mild hops. Not bad, but there are too many others that are better.
★
360 characters
2.1
/5
rDev
-23.6%
look: 2 | smell: 2 | taste: 2 | feel: 2 | overall: 2.5
a passable lager, not really a pilsener. Really faint aroma, nothin much picked up. Sweetish and very light palate, thin bodied and bland, i don't know why this is so popular in Belgium, when you consider the amount of good beer they have.
★
239 characters
Maes Pils from Brouwerij Alken-Maes
69
out of
100
based on
37
ratings.