Dismiss Notice
Dismiss Notice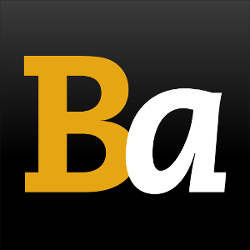 Join Our Email List →
And we'll send you the latest updates and offers from BeerAdvocate, because knowing is half the battle.
Dismiss Notice
Branik
- Pivovary Staropramen
| | |
| --- | --- |
| Educational use only; do not reuse. | |
Reviews: 12 | Hads: 21
2.46
/5
rDev
-5.7%
look: 3 | smell: 2 | taste: 2.5 | feel: 3 | overall: 2.5
Classic example of Czech lager. The beer pours a pale yellow color with big initial head that dissipates quickly. The smell was faint, on the malty side with a hint of hops and herbs. The taste started dry then the malts and grain take over gradually giving way to bitter hops. The mouthfeel was a light body with decent carbonation. Overall it was ok....not the greatest czech beer I have ever had.
★
399 characters

2.39
/5
rDev
-8.4%
look: 4.5 | smell: 3 | taste: 2 | feel: 3 | overall: 1.5
Poured with a fine, thick foamy, frothy, white head that lasts and a tiny bit of lace. Color is a crystal clear yellow. Aroma is hop, sweet malt, grain. Not bad until the first sip - Then it changes to:sweetened GRAIN with a little bitterness in the background and finish. Body is ok and so is carbonation. Finish is like flavor. Two dimensional beer. It is beer. It is an all malt beer, technically. Don't know the point of this and you'd prefer not to ask me my opinion. Case closed; can is still open and about 2/3 about to be recycled via Pilzen sewage system.
★
564 characters

2.95
/5
rDev
+13%
look: 3.5 | smell: 3.5 | taste: 2.5 | feel: 3 | overall: 3
A: This beer pours golden with a large white, somewhat uneven head that leaves some lacings.
S: Well balanced malt (a bit sweet) together with the hops, both floral and bitter.
T: The taste is a dissapointment after the smell - not as well balanced and a bit funky. Some malt and faint bitterness...
M: The aftertaste is sweet, with a bit bitterness - stays for some time. The body is medium as well as the carbonation, a bit creamy though.
D: A standard (or just below) Czech pilsener, nothing more and nothing less.
★
521 characters
1.28
/5
rDev
-51%
look: 2 | smell: 1.5 | taste: 1 | feel: 1 | overall: 1.5
Standard tall brown 50cl bottle. Green and pale yellow label, with a gold and red shield bearing the visage of someone who I think may be King Wenceslas. Braník splashed prominently in the centre.
Dark golden yellow colour with a large amount of fizzy carbonation. Head is white and coarse bubbled, and disappears like the head on coke to almost nothing. No lacing, no retention.
Slightly funky meaty smell, maybe like someone with bad foot odour. Bready notes. Not a fan of this one.
Taste is also funky. Prickly, bitter tonic start which fortunately drops off very quickly, but leaves a really, really unpleasant meaty yeast-extract type of paste on the back of your throat. It's not a zesty, piquant czech pils, it's just offensive. Really offensive.
I can see why this one is so cheap, and why I've not seen it outside the Czech Republic. Keep this filthy little secret to youurselves boys... The rest of the world doesn't want it.
★
940 characters

2.68
/5
rDev
+2.7%
look: 3 | smell: 2.5 | taste: 2.5 | feel: 3 | overall: 3
Probably the cheapest tasting of the czech lagers I have tried.
appearance: light yellow
smell: pleasant, low hoppness
taste: liek a low falvor pilsner with a little bad aftertaste
mouthfeel: alright
drinkability: easy but the bad aftertaste ruins it. probasbly my least favorite on this trip
★
297 characters
2.86
/5
rDev
+9.6%
look: 3.5 | smell: 2.5 | taste: 3 | feel: 2.5 | overall: 3
Appearance: Amber color, very clear. Lots of carbonation, some lacing, decent retention.
Smell: some cooked corn, grain, and in the background, spicy hops and tin.
Taste: Mediocre, sweet malt, with some dry graininess. Acid at the finish. Little hop character, some grassiness in the aftertaste.
Mouthfeel & Drinkability: watery, light body, undercarbonated by the end of the bottle, or maybe I was just drinking slow. Would not re-purchase.
★
444 characters

2.8
/5
rDev
+7.3%
look: 3 | smell: 3 | taste: 2.5 | feel: 3 | overall: 3
The colour is pale gold-yellow. The finger thick head slowly sinks down, leaving some lacing.
The smell is quite balanced: Notes of semi-sweet malt, buttery yeast and some bitterness.
The taste is a little sweeter than the average Czech Pilsner. Some malt, some cookies, a chemical hint of dried fruits and butter. The aftertaste got more of that diacetyl/butter/broth, but the bitterness is surprisingly low.
The carbonation is OK; lots of small soft refreshing bubbles. The beer is a little creamy.
Just below average; this is just another run-of-the-mill Czech beer.
★
584 characters

2.2
/5
rDev
-15.7%
look: 1.5 | smell: 1.5 | taste: 2.5 | feel: 2.5 | overall: 2.5
Poured a very light yellow, many tones lighter than apple juice. Aroma which is rather off-putting. Hops absent. Flavour equally off-putting. Leaves unwanted aftertaste, stale feeling in the mouth. Lacks more carbonation and texture than it does colour. Consistent and thoroughly poor in all aspects, this was overall simply a bad showing. Not recommended.
★
356 characters
2.48
/5
rDev
-5%
look: 3 | smell: 2.5 | taste: 2.5 | feel: 2 | overall: 2.5
Pale lager without colour, aroma, or taste. A bit of head. Thanks to Jan Biegamann for bringing. Light mouthfeel, a bit of grassy hops appear at the finish. Malted down, though not too sweet, nor very drinkable. Better than a macro, a super market late night special.
★
267 characters
3.23
/5
rDev
+23.8%
look: 3 | smell: 2.5 | taste: 3.5 | feel: 3.5 | overall: 3.5
Classic example of Czech 'desitka' (i. e. light lager with 10 degrees of gravity).
Color pale yellow. Head big and fluffy, dissipates quickly. Carbonation high.
Smell faint, on the malty side with a hint of hops and herbs.
Start spritzy, dry. Body slender to thin, also dry, with malts and grain gradually giving way to bitter hops. Acidic finish. Aftertaste bitter with metallic notes.
I believe the draught version is much better, but this one from the can is not bad.
★
482 characters

2.33
/5
rDev
-10.7%
look: 2.5 | smell: 2 | taste: 2.5 | feel: 2 | overall: 2.5
Golden yellow, white head, not particular compactness or persistence. Average.
Malty smell, but very low. Notes of vegetable broth. Then some grassy. In any case, it has a smell very little perceptible.
Better taste, light and lively. Malt, grassy notes, hint of hop in the taste.
Light and fizzy body.
Sweetish aftertaste, that blocks its potential.
★
350 characters
2.85
/5
rDev
+9.2%
look: 2.5 | smell: 2.5 | taste: 3 | feel: 3 | overall: 3
Picked this up in Karlovy Vary, it comes in a Czech standard brown half liter bottle with a tapered neck and a blue and gold label with a sketch of a monk and two cherubs gathered around a keg. Ingredients conform to the purity law. Best before 11/10/04, I opened it on 8/16/04.
Pours a clear yellow gold under a thin 1.5 finger white head that fades quickly, leaving nothing behind. The nose is very mild, but the sensation is musty old socks. The mouth is very highly carbonated and lightly sweet. The opening is sweet maltiness, wiht a grainy impression and a touch of citrus sour. The finish maintains the sweet malt, with crisp hoppiness only coming through in the aftertaste. A mild bitterness lingers for a while. After a pretty bad start, this brew ended up being OK, if nothing to get excited about.
★
811 characters
Branik from Pivovary Staropramen
72
out of
100
based on
12
ratings.