Dismiss Notice
Dismiss Notice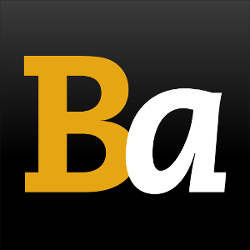 Join Our Email List →
And we'll send you the latest updates and offers from BeerAdvocate, because knowing is half the battle.
Dismiss Notice
Lucille IPA
- Georgetown Brewing Company
Reviews: 40 | Hads: 242

4.05
/5
rDev
-0.2%
look: 3.5 | smell: 3.5 | taste: 4.5 | feel: 4 | overall: 4
On tap poured into a pint glass.
Pours a nice amber and red collection e neither a small light yellow head, nice thin lacing, nose is malty and sweet with a lot of earthy hops.
Taste is also really earthy, a bit. Of citrus, nice caramel malt and a nice crisp finish that's very good. Overall, delicious!
★
307 characters
4.12
/5
rDev
+1.5%
look: 4 | smell: 4.5 | taste: 4 | feel: 4 | overall: 4
On tap at Zerk's Pizza in Kirkland,WA. Great tasting beer by itself. Lots of hippy bitterness flavors with enough malt to hold it together. Great west coast IPA smells from the piny hops.
For whatever reason did not taste great with the Puget founder pizza which has lots of meats, olives and mushrooms.
★
305 characters
4
/5
rDev
-1.5%
look: 4 | smell: 4 | taste: 4 | feel: 4 | overall: 4
Very nice off white head with excellent lacing. Color is a patina copper with a slight chill haze. Head fades leaving a thin, even sheet.
Nose is resinous and strong pine. Minor citrus notes come through.
Taste is deep resin atop an assertive malt foundation. Nicely balanced but slightly astringent.
Mouth feel is very full and slightly sticky.
Taste is lingering. Pleasant even with the minor astringency.
★
411 characters

4
/5
rDev
-1.5%
look: 4 | smell: 4 | taste: 4 | feel: 4 | overall: 4
on-tap, Old Town Alehouse - Ballard
appearance: served in a tall non-traditional glass, hazy orange body - nice beige froth
smell: fresh. strongly hopped - bitter dry pine, grapefruit rind
taste: a nice bitter ipa - pleasantly suprised by this one. hop oil, pine resin, bitter grapefruit rind, very much a west coast IPA with a nice bite from the bitterness and abv levels
mouthfeel: moderate bitterness, medium body and light carbonation
overall: good ipa - would go to this one again
★
490 characters

3.65
/5
rDev
-10.1%
look: 4 | smell: 4 | taste: 3.5 | feel: 3.5 | overall: 3.5
Growler filled directly at the Georgetown Brewery.
A: Golden copper color with a bit of the unfiltered haze and a small white head of foam.
S: Primarily citrus but a bit of malt.
T: Pine flavor is dominant, but alcohol is present and not masked.
M: Medium carbonation. Alcohol is not masked. Very noticeable.
O: I have a soft spot in my heart for Georgetown. I regularly stop in and get growlers of Lucille, but when compared to other IPAs, it is very middle of the road. Nice to bring to an informal gathering, but I'd pick something else over it when given the choice.
★
576 characters
3.7
/5
rDev
-8.9%
look: 3.5 | smell: 3.5 | taste: 4 | feel: 3.5 | overall: 3.5
On tap at the horseshoe at all places.
A pours a amber color with a 1 finger head that dissipates quickly.
S notes of pine and some grapefruit.
T the taste follows the nose with more pine and grape fruit.
M its about average for an ipa.
Overall this is a solid ipa but here on the hop heavy west coast it kind of gets lost in the shuffle. But all in all a good drink.
★
375 characters

2.96
/5
rDev
-27.1%
look: 3.5 | smell: 2.5 | taste: 3 | feel: 3.5 | overall: 3
On tap at Elk Public House. Served in a pint glass.
Appearance is a copper color with a slight haze and a small white head.
Smell is a faint citrus aroma.
Taste is a dry bitter pine and dandelion flavor. Not great.
Mouthfeel is dry and mildly carbonated.
Drinkability is just average. It's an ordinary IPA. I wouldn't want a lot of it.
★
340 characters
3.83
/5
rDev
-5.7%
look: 4 | smell: 3.5 | taste: 4 | feel: 3.5 | overall: 4
Poured an amber color into a standard pint glass with a decent off-white head.
The aroma was subdued but had a hint of floral and citrus hops and sweet malt.
The taste followed the nose but with a strong, spicy, and earthy middle. The hint of orange rind was up front held up by a malt backbone that did not distract from the complex hop character. While I didn't get this, my waitress said she didn't like this beer "because it tasted by bubble gum."
Medium and oily mouthfeel with medium carbonation. A bit musky.
Drinkable IPA that I would have again if offered to me but probably wouldn't seek out if other NW IPAs were available.
★
638 characters

3.2
/5
rDev
-21.2%
look: 3 | smell: 3 | taste: 3 | feel: 3 | overall: 4
Served in straight pint glass. Poured a medium gold color with about 1/2 inch of just off-white head that had good retention and some lacing.
The aroma was nicely floral hops, otherwise subdued and benign. The flavor was also floral hops, had good balance and finished with a slightly surprising citrus tang.
The body was the typical mid-range of the style. Drinkability was pretty good, this is an IPA you can have several of without killing your tatstebuds. Overall, an OK example of the style, worth trying when you see it.
★
528 characters

4.77
/5
rDev
+17.5%
look: 4 | smell: 4.5 | taste: 5 | feel: 4.5 | overall: 5
On draught at the Swiss. THIS is a NW IPA. Huge hop flavor, super dank, resinous, wow. Major aftertaste of hop oils. While on the dull orange side, there's not much more then a hint of biscuit to the malt. This is strait hop juice. Love it. Wow. Georgetown doesn't seem to do a lot of beers, but they do them well. Love there red DIPA, which I just realized I haven't had in way to long! B.B. would be proud of this one for sure, it really sings.
★
446 characters

4.08
/5
rDev
+0.5%
look: 4 | smell: 3.5 | taste: 4.5 | feel: 4 | overall: 4
I had Lucille on tap at Jules Maes Saloon in Seattle.
Appearance: cloudy orange hue with thin tan head due to pour. I like the look of it.
Smell: aroma is citrusy hops, but seemed a bit light to me. The beer was not served ice-cold, so I don't think temperature was at fault here. Good composition, but I'd like to see a little more intensity.
Taste: Lucille is all about citrusy hops, with a little bit of funkiness thrown in to break the monotony. More than that, though, the flavors in this beer just really work well together; they are properly balanced and the brewers just seem to have put a lot of care into this beer. The west coast IPA is a pretty well-worn style at this point, but Georgetown have executed it superbly.
Mouthfeel: medium body with a good level of carbonation for the style. It's a little creamy, but still has that nice IPA bite.
Drinkability: just a super tasty and refreshingly drinkable IPA. I look forward to drinking tons of this in the future.
★
982 characters
3.95
/5
rDev
-2.7%
look: 4 | smell: 4 | taste: 4 | feel: 3.5 | overall: 4
Georgetown Brewing Company--Seattle, WA--Lucille IPA. 7.20% ABV. 70 IBU's. Mild lace white head. Slightly hazy bright gold color. Floral cascade grapefruit citrus hop front. Dry sweet tangy citrus IPA body. Rich hop spice end. Big Floral IPA. (4.0 / 5.0) Sampled 5 oz. Taster @ Fremont Oktoberfest 9/24/2010.
★
308 characters

4.6
/5
rDev
+13.3%
look: 4.5 | smell: 4.5 | taste: 4.75 | feel: 4.5 | overall: 4.5
Growler purchased at the brewery poured into a pint glass.
Lady at the brewery said ABV was 7.2, didn't know the IBU.
Poured perfectly clear light brassy appearance with abundant head that retains very well. Nice lace.
Flowery sweet malt balances hop presence nicely.
Very smooth taste that allows a pleasant but not overpowering hop feel to flow through that gives the feeling that it is enjoyable long after swallowing.
The smooth taste and feel competes with the best IPA's. A very drinkable beer.
My first growler was great, my second even better.
Whenever I get to the South End I make sure my trip includes a stop at Georgetown Brewery to swap out my growler of Lucile.
update 8/5/11:
I am unfazed by the relatively poor ratings by my fellow BA's whose opinions I respect. Far and away one of my favorite beers.
★
818 characters
3.73
/5
rDev
-8.1%
look: 4 | smell: 3.5 | taste: 4 | feel: 3.5 | overall: 3.5
Surprised to find this among the masses of Budweiser at the ZZ Top concert
A: Poured a cloudy deep orange color with good carbonation capped with a nice white hesd
S: Hop oils, grains, citrus, floral notes mostly. It seemed sordove muddy on the hops at times with bitterness all over the place. Plenty of malt and it was tasty.
M: Balanced, well carbonated, nice bitterness on the end
D: Good
★
396 characters
3.78
/5
rDev
-6.9%
look: 4 | smell: 3.5 | taste: 4 | feel: 4 | overall: 3.5
Grabbed a growler at the brewery. The folks at Georgetown say this brew is a "coming regular" but they are still tweaking the recipe. So, I'll review what they're currently putting out.
Pours a very dark hazy copper, one fingered head that leaves good lacing. Aroma is acidic and hoppy, pine and citrus overtones. There is substantial (and pleasing) maltiness at first taste, bready, followed by a strong bitter hoppiness with pine and citrus overtones. Substantial mouthfeel, this is no watery beer, drinkability is average for the style.
Not a bad IPA.
★
561 characters
Lucille IPA from Georgetown Brewing Company
89
out of
100
based on
40
ratings.