Dismiss Notice
Get 12 monthly issues of BeerAdvocate magazine and save $5 when you select "auto-renew."

Subscribe now →
Dismiss Notice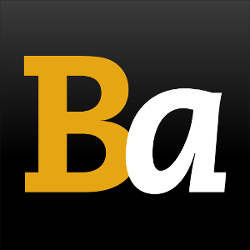 Join our email list →

And we'll send you the latest updates and offers from BeerAdvocate, because knowing is half the battle.
Good Boy Stout
- RJ Rockers Brewing Company
| | |
| --- | --- |
| Educational use only; do not reuse. | |
Reviews: 13 | Hads: 78
3.54
/5
rDev
-4.8%
look: 1.5 | smell: 3 | taste: 4 | feel: 3.75 | overall: 3.75
Poured from a bottle to a glass. Had absolutely no head with a bit of sediment falling slowly from the top. Appearance resembled flat cola. Taste was a bit more complex. Chocolate notes early, finishing with a hint of dark roasted coffee. This beer tasted better as it sat out. I'd recommend letting this one warm up a tad before drinking. An average stout.
★
357 characters
3.49
/5
rDev
-6.2%
look: 3.25 | smell: 3.5 | taste: 3.5 | feel: 3.5 | overall: 3.5
I enjoyed this bottle chilled in a pint glass.
The color is black opaque with quick falling head with a ring of beads light tan in color with stringy lace that sticks. The smell is somewhat sweet with caramel smell with mild vanilla with an almost nutty roast smell and light yeast bready dark toast scent. The feel has a mild sweetness with strong roasted texture and moderate carbonation with almost char-like burnt malt with acrid semi-bitter finish.
The taste is very roasted in focus with slight sweet almost creamy caramel flavor and perhaps a mild raisin-like toasted flavor mid palate with an almost burnt taste toward the finish with semi-dry and lightly creamy smooth flavor with some dry malt flavor that lingers after the swallow. This is a pretty decent stout with a little age on it, still drinkable if not the best example of the style.
★
855 characters

3.74
/5
rDev
+0.5%
look: 3.5 | smell: 3.75 | taste: 3.75 | feel: 3.75 | overall: 3.75
12oz bottle, bottled 1/5/15 poured into a pint glass
A- pours nearly opaque black color with a small foamy khaki colored head that settles to a film floating on top
S- smoky roasted malt gives aromas of chocolate, charcoal, coffee & a hint of caramel and woodsy notes
T- charred smoky malt up front with flavors of chocolate & caramel malt, some smoky notes gives traces of smoked meat, herbal hops lead to an earthy finish, with a chocolate linger
M- medium body with low carbonation leads to a foamy mouthfeel that leads to a creamy dry finish
O- high drinkability with some nice chocolate notes
★
607 characters

3.84
/5
rDev
+3.2%
look: 3.75 | smell: 4 | taste: 3.75 | feel: 4 | overall: 3.75
Nice chocolate and smokey notes on the nose, same in the taste. A nice, wide range of dark, roasty malts. Not a lot of hop bitterness present, making it more of a malt forward beer with a lot of depth. Wait for this one to warm a little to get the full flavor of the malts in this stout. Really enjoyed this one!
★
312 characters

4.02
/5
rDev
+8.1%
look: 4.25 | smell: 4 | taste: 4 | feel: 4 | overall: 4
Enjoyed from the 12 oz bottle in a pint glass. This rather nice stout pours a clear black with outliers of brown and a tight beaded foam head of light tan foam that dissipates to a thick ring and nice lacing. Solid standard stout aromas, dark chocolate, deeply roasted malts, some coffee, and some light smoke. Flavors flow nicely with dark sweet roasted malts of chocolate and light coffee that has a light smoke flavor in the background. Very nice solid stout that I would easily seek out again. One of the best RJ Rockers flavor profiles I have had. Getting to like this brewery.
Cheers
★
595 characters

3.74
/5
rDev
+0.5%
look: 4 | smell: 3.75 | taste: 3.75 | feel: 3.5 | overall: 3.75
A: Pours an opaque yet still clear jet black in color with light to moderate amounts of active visible carbonation along the edges of the glass and a hint of dark cola brown highlights. The beer has a finger tall dense foamy tan head that slowly reduces to a very thick film covering the entire surface of the beer and a thick ring at the edges of the glass. Significant amounts of lacing are observed.
S: Moderate aromas of dark roasted malts with just the finest hint of charred malts. That is followed by light to moderate aromas of dark chocolate and just a hint of nuts.
T: Upfront there is a moderate flavor of lightly roasted malts with a hint of charred malts. That is followed by a light to moderate flavor of dark chocolate and just a hint of nuttiness. Finally, there is a very light amount of earthy hops which imparts a light amount of lingering bitterness.
M: Medium to full bodied with moderate amounts of carbonation. Hints of dryness in the finish.
O: Pretty easy to drink with well hidden alcohol. Enjoyable but nothing out of this world or really special, though a solid every day stout.
★
1,110 characters
4.25
/5
rDev
+14.2%
Very good stout. Nothing particularly unique, but more of an excellent execution of the caramelized-malt / coffee stout.
Bottle poured into a glass
Appearance- very dark, a finger or two of relatively dark tan head. Little lacing.
Smell- heavy on caramel, coffee, with hints of vanilla and a few other flavors hiding behind the caramel/coffee that I couldn't directly identify, but somehow made the overall scent more rich and complex.
Taste- Similar to the smell, with the dark malt dominating. Good aftertaste of vanilla and faint notes of roasted sweet spices. The flavors hidden in the scent are more obvious on the tongue, getting some sweetness and for some reason a hint of browned butter. Pulling together nicely
Mouthfeel- Lingers without being bitter; different flavors come out between the taste and the aftertaste. A little heavy, but the caramel makes that quite enjoyable.
Overall- Very happy with this beer! Going to pick up some more once I find a reasonable price.
★
990 characters
3.74
/5
rDev
+0.5%
look: 3.5 | smell: 3.75 | taste: 3.75 | feel: 3.75 | overall: 3.75
Bottled on 1-14-14
Pours an effervescent ebony with a thumb of caramel colored head. Above average head retention & lacing
S: Carob, raisins, & leafy hops
T: Follows the nose, a little bit of plum & cocoa also up front. Some charred grain as this warms, along with roastyness & more carob & figs, faint smokeyness too. Finishes dry, fruity & a slight charrd grain flavor
MF: Fairly thick, slight carbonation
A solid stout, drinkable enough
★
444 characters

2.95
/5
rDev
-20.7%
look: 2.5 | smell: 3 | taste: 3.5 | feel: 1.75 | overall: 2.5
A- Pours a thin looking dark brown with a decent amount of light showing through. Not much head to speak of. I turned my head and it was gone.
S- Lots of roasted malt and nutty aroma. Poor mans Black Butte is what it seems like to me. Faint lactose and cocoa in the background.
T- An upgrade of sorts over the nose. Flavor is similar, but with a sweet note in the finish. Some licorice and toasted aggressiveness.
M- Much too thin. This is more like a weak ass porter than that of a stout. Feel is important to me in a stout, and this one is thin, watery, and pathetic.
O- I could say average, but in all honesty, it is a step below that by today's standards.
★
663 characters

3.59
/5
rDev
-3.5%
look: 4 | smell: 3.75 | taste: 3.5 | feel: 3.5 | overall: 3.5
A: Dark. Black. Thick as tar with a very nice and thick light brown foam head. Good look for a stout. S: Nice rich smell. Inviting. T: A bit of a letdown. Had a very tangy taste. A little on the watery side. M: Tied to taste, weird tangy taste. O: Decent Stout. Worth a try, but ultimately forgettable with all the better offerings out there. A little let down. I expect more from R.J Rocker.
★
392 characters

3.81
/5
rDev
+2.4%
look: 4 | smell: 3.5 | taste: 3.75 | feel: 4.25 | overall: 4
Appearance: Dark red on the pour and heavy, coffee black once in the glass. No foam, but lacing is light to moderate.
Smell: Chocolate with a hint of molasses. Not terribly unique, but it hits all the right notes.
Taste/Mouthfeel: Bitter coffee with a hint of licorice and very slight hint of mint. Fairly subtle with a peppery mouthfeel.
Overall Drinkability: A decent stout, a good beer with a few great qualities.
★
419 characters

3.63
/5
rDev
-2.4%
look: 3.5 | smell: 3.5 | taste: 3.75 | feel: 3.75 | overall: 3.5
Beer of the month from mother =) Bottle into pint glass.
A: Dark coco-cola in body with very miniscule head and lacing. Where the light comes through: very good clarity.
S: Great roasty and huge malts, coffee, and ever so slight hop presence under the malts.
T: Really big malts reminds me of a dark Dunkelweizen without the wheat sweet. Chocolate and coffee up front but the hop character shines through.
M: Medium in body. A nitro of this would be prefect, but without its pretty sweet.
O: Nice evening by the fire beer. Try one on.
★
539 characters

3.79
/5
rDev
+1.9%
look: 4 | smell: 3.75 | taste: 3.75 | feel: 4 | overall: 3.75
Served from tap into a shaker. Poured pitch black with a half finger tan head that subsided to a minimal amount very slowly. Maintained decent lacing throughout the glass. The aroma was comprised of sweet malt, roasted malt, earth, and subtle nuttiness. The flavor was of sweet malt, roasted malt, nutty, caramel, cream, and earth. It had a medium feel on the palate with medium carbonation. Overall this was a pretty decent brew. This brew really does hit the spot for the style. While it is not overly complex, all of the flavors present have a complimentary aspect going on that makes it quite easy to drink and rather enjoyable. A solid offering from the crew at Rockers.
★
675 characters
Good Boy Stout from RJ Rockers Brewing Company
84
out of
100
based on
13
ratings.