Dismiss Notice
Get 12 monthly issues of BeerAdvocate magazine and save $5 when you select "auto-renew."

Subscribe now →
Dismiss Notice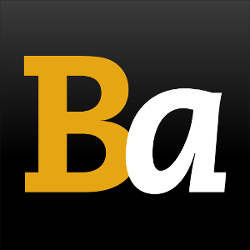 Join our email list →

And we'll send you the latest updates and offers from BeerAdvocate, because knowing is half the battle.
Pearl Lager
- Pabst Brewing Company
| | |
| --- | --- |
| Educational use only; do not reuse. | |
Reviews: 15 | Hads: 65

3.7
/5
rDev
+28.5%
look: 3 | smell: 3 | taste: 4 | feel: 4 | overall: 4
Damn, that's an old school can in that pic. pearl is one of those beers if you grew up in Texas you remember it well. One of my uncle's favorites. my cousins and I would sneak them out of his fridge in the garage lol. Its one of those beer i always go back to. especially if I'm having a BBQ and I know a lot will be consumed. Cheap and very drinkable.
★
352 characters

4
/5
rDev
+38.9%
look: 4 | smell: 4 | taste: 4 | feel: 4 | overall: 4
Really quite good for an adjunct lager. Pour was a pale gold with a thin carbonated head. Lively carbonation with a clean flavor profile. Faintly sweet grain notes up front with enough hops to be present. Finish was very tight, but not dry or astringent. This would be an excellent lawnmower, beach or lake beer and calls out for hot weather.
★
342 characters
3.88
/5
rDev
+34.7%
look: 4 | smell: 3.5 | taste: 4 | feel: 4 | overall: 4
NOTE: I bought this 12 pack of 12 oz. cans in Beaumont, Tx. Pearl beer is not sold in Louisiana. Pearl has a thick, white head and a very clear, highly carbonated, golden appearance. Aroma is faint. The taste is mild, but has a roasted aspect, which prevents this beer from being bland. Mouth-feel is light and watery. It finishes crisp and satisfying. Overall, this is a very pleasant and enjoyable beer. I recommend trying it, if it can be found.
RJT
★
453 characters

3.3
/5
rDev
+14.6%
look: 3 | smell: 3 | taste: 3.5 | feel: 3 | overall: 3.5
The CANQuest continues ... CAN you dig it?
My pour created two fingers' worth of bubbly, bone-white head with decent retention. Color was a golden-yellow with NE-quality clarity. Nose had a lot of cereal qualities along with a faint lager sweetness. It would be interesting to see what some of these breweries could produce if they would just get away from the adjuncts. Mouthfeel was medium with a lightly sweet lager flavor on the tongue. This was better tasting than many others that I have been subjected to on this quest. Finish was kind of light, still on the sweet side, but not bad. Overall, it was kind of a middle-of-the-road beer, but for the style, it was slightly better than many others.
★
702 characters

2.51
/5
rDev
-12.8%
look: 3 | smell: 2 | taste: 2.5 | feel: 2.5 | overall: 3
Drank straight from the can.
A - honestly can't say since I enjoyed mine from the can. I am sure it is yellow and bubbly.
S - a little bland, slightly skunky
T - dry, a little sweet, citrusy metallic
M - watery and slightly dry with unpleasant after-taste
D - I drank mine because it was the cheapest of the light (only) beer available at a little back-woods bar in Jonestown, Tx. I give it this, it is cheaper than most, and it's tolerable, I question the alcohol content though...
★
487 characters
2.73
/5
rDev
-5.2%
look: 3 | smell: 2.5 | taste: 2.5 | feel: 2.5 | overall: 3.5
This is where my first night in Houston began to go wrong. A yellow beer with copper hues make one think it may have a little more weight than your average macro, but no, she is as thin, watery and corny as the next one. Very light corn/ grain presence, and not much else. It went into my mouth and somewhere between there and the swallow a voice in the back of my mind whispered faintly, "beer." This would probably make a killer lawnmower beer right out of the freezer. Reminded me of Olympia.
★
495 characters

2.65
/5
rDev
-8%
look: 2.5 | smell: 2.5 | taste: 2.5 | feel: 3 | overall: 3
A friend from Texas brought this back to Indiana for me. Pours from the can as a clear pale yellow with a foamy white head. Maybe a little darker than more popular macros. Nose is grains and corn, slight hops, and a bit of sugarcane sweetness. Taste is more grains, slight bitterness, and a little metal. Mouthfeel is decent and sharp, with good carbonation. Drinkability is decent. Overall, it's better than I expected.
★
420 characters
2.71
/5
rDev
-5.9%
look: 3.5 | smell: 2.5 | taste: 2.5 | feel: 3 | overall: 3
Poured a clear light yellow with an enormous billowy head. Aroma was mostly adjunct, but not much of that even. Light body with some corn flavor, but otherwise clean and smooth. Not bad, really, but not all that great either. Nothing wrong with the mouthfeel or drinkability.
Significantly better than expected, but I didn't expect much. There are far worse cheap beers out there.
★
383 characters
3.2
/5
rDev
+11.1%
look: 3 | smell: 3 | taste: 3.5 | feel: 3 | overall: 3
My cousin bought this sixpack beer in san atonio, tx, and i was fascinated, by this fantastic beer, i believe this brewery is out of business, i don´t know; however; smell is herbal like dry fruits; grassy too; light palate; taste little metalic, round and well balanced, soft bodied; try in a pilsner glass; 92% recommended.
★
326 characters

3
/5
rDev
+4.2%
look: 3 | smell: 3 | taste: 3 | feel: 3 | overall: 3
The black sheep of the "National beer of Texas" has no need to be reviewed in the proper context. This is not craft beer, nor does it portend to be.
This is an inexpensive, generic macro lager meant for mass consumption whose only redeeming factor may be the picture games on the underside of the caps of those adorable chubby, short bottles - if you can find it in that offering. Now its usually just in a can.
Even if it were free, I'd say that sparkling water would give this beer a run for its money in the alcohol content. You might be better off going with the water.
★
579 characters
3.1
/5
rDev
+7.6%
look: 2.5 | smell: 2.5 | taste: 3 | feel: 3.5 | overall: 4
The color is golden yellow with an average-sized, soapy head. Decent carbonation. The aroma is grainy malts with a little adjunct bite, but is overall pretty good for the style. Taste is definently a good deal better than what I was expecting. Grainy malts are the primary taste with a little cereal grain flavor thrown in as well. An almost minty, saaz-like hop comes in towards the finish and give Pearl an tasty and unexpected facet. Plus the taste here is a lot less watered down than most other beers in the macro lager category. It's sad that people drink Bud, Miller, or Coors when this is cheaper and a good deal better.
★
628 characters

3.78
/5
rDev
+31.3%
look: 3.5 | smell: 3 | taste: 4 | feel: 3.5 | overall: 4.5
Can stating it is the oldest brewery in Texas, but listing Ft. Worth?
Aroma: First blush was a yeasty smell but that faded, leaving a spicy peppery saaz note. A very minor metallic note.
Appearance: Orangish yellow, very clear glass with a nice finger of white head at pour that settled to a good cover. Some lace curtains follow the beer down.
Flavor: A nicely balanced mellow beer. Very little malt noted, perhaps a touch of corn or rice but very faint and a clean mild hop finish. Mild citric finish.
Mouthfeel: A touch heavy on carbonation, but appropriate to style. No mouth coat and a fairly dry finish.
Overall Impression: I'm impressed! I expected this to be just another poor macro-knock off that would make me appreciate the better beers I drink, but this is a good beer! It's very mild in taste, very balanced, with no offending flavors or textures. The opposite side of that is: this isn't a taste explosion. It isn't going to scratch any serious beer itch, but this could be a great lawnmower or summer session.
*Sniff* Makes me proud to be a Texan! Recommended!
★
1,086 characters
2.06
/5
rDev
-28.5%
look: 3 | smell: 2 | taste: 2 | feel: 2 | overall: 2
Ahhhh, Pearl Beer....unfortunately, you just ain't what you used to be. Before the review, a little background is necessary. Back when I started drinking beer in the early 80's, Pearl was still a genuine Texas product, and a pretty darn good one at that. I'd never call Pearl a "great" beer by any known standard, but it was always a dependable brew, cool and crisp on a hot Texas day. But that was then...now Pearl is a lowly third-tier Pabst product which isn't even brewed by Pabst anymore (80% of Pearl is now brewed by the Miller Brewing Company). The original Pearl brewery in San Antonio closed it's doors in 2001, and the beer has definitely suffered. The real downfall began in the mid-90's, when Pearl Brewery sold out to the S&P Company. If you were lucky enough to have tasted Pearl pre-1995, then consider yourself to be lucky. Anything after that point wasn't the "real" Pearl beer as it was originally brewed.
So now we have this Pabst product masquerading under the venerable Pearl brand. I picked up a 6-pack and told myself to be objective. It poured ok, weak head, but not awful. The smell was overtly corny and a bit stale. It didn't taste awful, just bland, with no real body or finish to speak of. No bad aftertaste, but it did leave my mouth a little dry. Mouthfeel was watery and the overall drinkabilty was sad in comparison with what this old Texas favorite used to produce.
I'm afraid that I'll have to retire this brand for good. We had our fine days in the sunshine, old Pearl, but it's time to move on. At least there is still plenty of Pearl memorobilia to be found at the antique stores....I'd like to remember you as you were. Thanks for all of the good times...
★
1,701 characters

2.5
/5
rDev
-13.2%
look: 2.5 | smell: 2.5 | taste: 2.5 | feel: 2.5 | overall: 2.5
Appearance: Clear light golden color with a small white head and profuse carbonation, the lacing is fairly good.
Aroma: Tart, sour aroma with some grain notes and a little attenuated hops.
Taste: Begins with tart malt flavors, these flow into a fairly strong citrus hop presence, which turns to a harsh and lingering metallic bitterness. The finish is somewhat dry.
Mouth feel: Sharp carbonation, the body is not as thin as would be expected, possibly the best characteristic of this beer.
Drinkability/notes: Hopefully, Pearl is not considered to be representative of Texas-brewed beer. Overall, it's OK, but nothing great. I would also note that Pearl is despised among my macro-beer-drinking friends. It's better than Natural Light, but who cares?
★
764 characters

2.03
/5
rDev
-29.5%
look: 2.5 | smell: 2 | taste: 2 | feel: 2 | overall: 2
Not the best beer in the great Republic of Texas. Below average in every category, this would be considered a "cheap drunk" beer. Watery and light-bodied with no discernible character. Light on smell, taste and appearance, there is little to recommend here. BTB? Not sure, could be close.
★
288 characters
Pearl Lager from Pabst Brewing Company
74
out of
100
based on
15
ratings.