Dismiss Notice
Dismiss Notice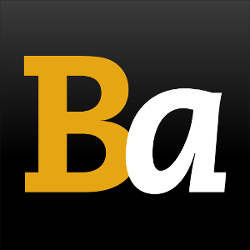 Join Our Email List →
And we'll send you the latest updates and offers from BeerAdvocate, because knowing is half the battle.
Dismiss Notice
Pabst Non-Alcoholic
- Pabst Brewing Company
Reviews: 11 | Hads: 14

2.82
/5
rDev
+11%
look: 2 | smell: 2.5 | taste: 2.5 | feel: 3 | overall: 4
Poured from a 12 oz. can. Has a very pale yellow color with a 1/2 inch head. Smell is mild, some notes of corn. Taste is also mild, again some corn, a touch of sweetness. Fells light in the mouth and is highly drinkable. Overall there is nothing special about this beer.
★
270 characters

2.53
/5
rDev
-0.4%
look: 2.5 | smell: 2 | taste: 3 | feel: 2 | overall: 2.5
Non-Alcoholic (N-A or NA) beer in a CAN!?! The CANQuest never envisioned such a turn of events and yet, here we go!
Right off the bat, this one really got my panties in a twist! I cracked the CAN and beer began to foam and spray everywhere. Grrr. I JUST took the sixer out of the cooler of my local, just steps out my back door. Neither I nor my neighbor, the owner, shook the friggin' thing, so what's the report, boys, what's the report?
After things (and I) calmed down, my pour generated a finger of rocky, bone-white head that held in and even created some lacing as it slowly fell. Color was a pale lemon-yellow with NE-quality clarity. Nose had an adjunct lager sweetness, kind of malty, but with odd notes accompanying the basic smell. No metallic odors, however, for you CAN scoffers. Mouthfeel was thin, not watery, but nowhere medium. The taste was utterly innocuous. I was reminded of the time that I reviewed Michelob Ultra, it was equally tasteless. The finish had a mild sweetness that was reminiscent of an AmeriCAN Adjunct Lager, just more watered down. I am not wasting cooler space on NA beer, but this was not bad, just kind of bland.
★
1,157 characters

3.6
/5
rDev
+41.7%
look: 3.5 | smell: 3.5 | taste: 3.5 | feel: 3.5 | overall: 4
No way if there were ever an oxymoron, it's gotta be Pabst N.A. Those green cans stand so proud at 2.99 a six I had to do it. Pours a fizzy yellow with a nice bright white head, so far just like every other American Light lager out there. Aroma is full of cooked veggies and a nice sweet cereal note. Even a mild herbal hop grassiness in the very far background. Clean crisp malt and cooked veggie sweetness going on with a semi dry hop twang in the finishing keeping it really balanced, a bit watery but there's not much alcohol only a 1/2 percent by volume. I will have to get an O'Doul's amber and regular to compare because this is the best non alcoholic brew I have ever tried including the Heineken and Guinness versions. Drinkability is solid refreshing and fulfills the beer cravings after exercising or mowing the grass. Not an option I would go for regularly but one that I definitely enjoy for what it is.
★
916 characters

3.17
/5
rDev
+24.8%
look: 3 | smell: 3.5 | taste: 3 | feel: 2.5 | overall: 3.5
Spending some time with non-drinkers, though they do enjoy a non-alcoholic brew now and then. (And I thought I had left the tea-totalling behind me.) Bottom line: Surprisingly drinkable. Nice head retention (OK, so it lasted longer than I expected it to anyway); but I was seriously impressed with the fact that it tasted like beer. Some NAs taste like corn water or hops soda. This was a nice, beer-flavored departure. Rather colorless yellow, a bit of hops in the nose and a smooth, if a bit watery flavor. Very faint hops bitterness in the aftertaste, but that's all. No metallic taste, no weird veggie flavors, and... well, I guess when you start rating a beer by what it is NOT, it's time to stop. Easily my favorite domestic (e.g., macro) NA.
★
748 characters
2.45
/5
rDev
-3.5%
look: 2.5 | smell: 2.5 | taste: 2.5 | feel: 2 | overall: 2.5
Poured a clear, very light yellow with a fair amount of effervescence and a surprisingly good white head. Aroma was adjunct-y but with a bit of hop presence, which you don't usually get in this style. Smelled like beer. Not good beer, but beer. Body was quite thin but the flavor was not bad at all. Tasted quite similar to a light American lager. Could have used a bit more flavor and body, but I have to say it wasn't bad. I dinged it a bit on the mouthfeel but its drinkability was decent.
A nice--if underpowered--N/A beer.
★
530 characters

4.1
/5
rDev
+61.4%
look: 4 | smell: 4 | taste: 4 | feel: 4 | overall: 4.5
Clear light yellow with a decent white head, good active carbonation, and some lace. Light adjunct and lightly fruity aroma and flavor. A bit less of an all corn character than O'Douls. Light-medium bodied and suprisingly smooth for a Pabst and an N/A.
Could very well be my second favorite N/A so far...
Per can: 58 cal., 12.1 g carb, 0.4g prot, 0 fat.
($4.49 / 6-pack)
★
379 characters
2.5
/5
rDev
-1.6%
look: 2.5 | smell: 2.5 | taste: 2.5 | feel: 2.5 | overall: 2.5
Continuing my quest for the great NA for no apparent reason, I tried a six of this. It was better than the cheapest, but lower than OM NA which is my current favorite NA, but this beer is a marginal second.
Light in appearence, smell is a little stale. Mouth is thin and taste? There is a lot of corn flavor, not as sweet as OM and is okay.
Drinkability is below average, but when all is said and done, this is a little less tasty than OM but will do when OM is not available, just like the Busch NA.
★
507 characters

1.55
/5
rDev
-39%
look: 1.5 | smell: 1.5 | taste: 1.5 | feel: 1 | overall: 2
Pours a clear pale yellow.
Smell is corny, basically Cornflakes in water smell, not bad smelling, just doesn't smell like beer.
Taste is sweet Cornflake flavor, not offensive just weird.
Mouthfeel is thin really thin.
Drinkability? This is basically "Cornflake cola" if you like that sort of thing then this is for you.
★
331 characters
1.56
/5
rDev
-38.6%
look: 2.5 | smell: 1.5 | taste: 1.5 | feel: 1.5 | overall: 1.5
Wow! this is the least flavorful beer i have EVER tasted. It blows my mind, man. Serously, it is like a mild tonic water. The nose is also not to be found. A little clinging lace, yes, i am as suprised as you. It looks like a beer. that is as far as i can take it. I am giving it 1.5's across the board (besides appearance) only because it is not offensive, there are no "flavor crystals" floating around in it, It is yellow,not brown like sewer. It is serously just wonder bread, but with just the crust, nothing inside. Beware!
★
529 characters

1.92
/5
rDev
-24.4%
look: 1.5 | smell: 2 | taste: 2 | feel: 1.5 | overall: 2
Available from the tub so why not give it a shot? Here's why: thin, light, watery body. No real head on top of the palest of yellow body. No lacing. The nose is largely non-existent and gives off adjunct sense. Virtually no taste - sweetened corn water.
★
253 characters

1.85
/5
rDev
-27.2%
look: 1.5 | smell: 1.5 | taste: 2 | feel: 2 | overall: 2
Pours weak, almost no head. Taste is smooth, yet very weak and watered down. Finish is sweet and dry. A very flavorless brew. Very little hoppiness or malt. Mostly it tastes like grass and corn. I didn't care for this and don't recomment it. I think next time I want a N/A brew I'll try O'douls.
★
295 characters
Pabst Non-Alcoholic from Pabst Brewing Company
72
out of
100
based on
11
ratings.